Step 1: Letting the Light in
As the weather is getting warmer and the days longer, Spring invites everyone back outside after hibernation through the long Winter months. To evoke this feeling of outdoors inside, the right lighting is essential. Natural light is proven to boost our mood and improve our overall physical and mental health. The right window treatment is vital, and to allow maximum light into your home this spring, I recommend sheer curtain fabrics. Voiles are an accessible way of subtly changing up your interior for spring. Colefax and Fowler, for example, offer a range of sophisticated sheers which are very budget-friendly in comparison to heavier fabrics.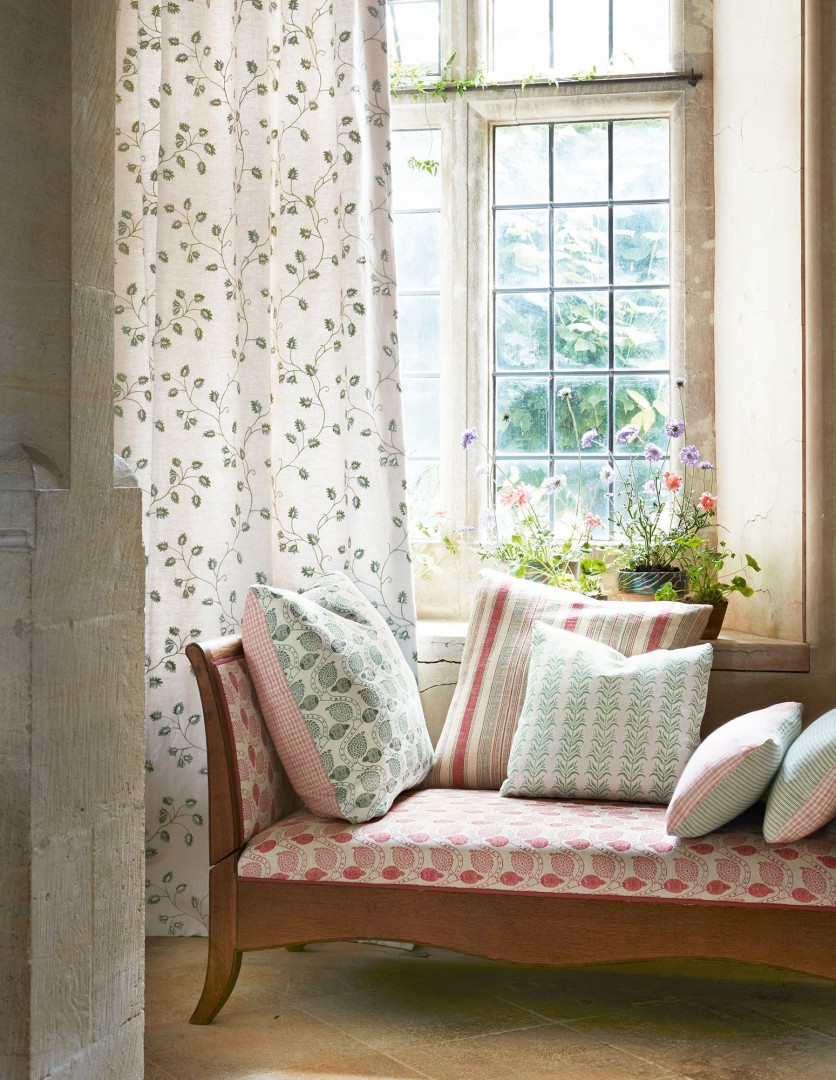 Picture courtesy of Colefax & Fowler
Light has the most significant impact on how colour is perceived within your home. The volume, the direction of your light source and the setting of existing colours, furniture, window treatments and rugs will all alter how colours appear. This is especially true with whites and neutrals, which will reflect other colours present in and around your room. Sheer fabrics, such as silk voiles and lightweight linens add texture and soften the space. They evoke a suggestion of the outdoors and can create ambience by diffusing light. Ultimately, creating a relaxing and calming environment through light control will help promote healthy living and productivity from home.
Step 2: Play with Paint
A simple pot of paint has the power to transform your home for both Spring and Summer. Amanda Hanley by Design stocks a beautiful range of William Yeoward's fast-drying, odourless paint; we can't recommend it highly enough. Their exceptionally high-quality acrylic, water-based paint is available in four finishes and a variety of 144 colours that are rich, vibrant and full of depth. Some of our favourites are Wild Meadow, a soft mid-green with a hint of spice. Blue Jeans, inspired by dyed indigo denim, has a familiarity that is really comforting and brought to life when layered with contrasting colours. Finally, White Cliffs offers a fantastic 'freshen up' of your space for those who love neutrals, with subtle undertones creating the palest shade of grey. Applying to walls or woodwork can instantly bring new life to your existing interiors.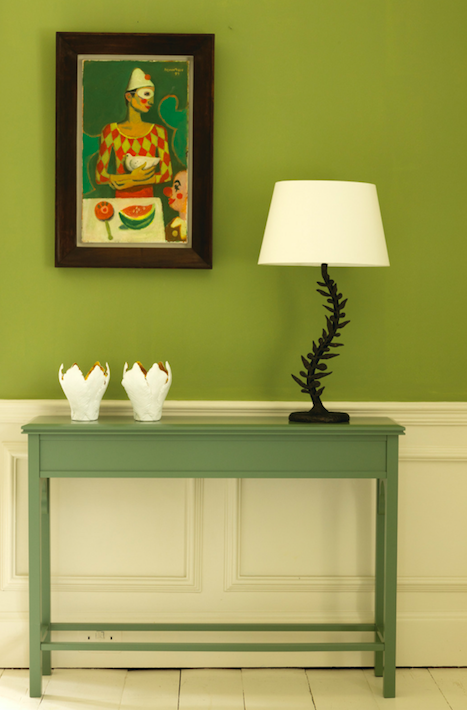 Picture courtesy of William Yeoward
Step 3: Fabulous Faux Florals
Perhaps the most pleasing things about the change of seasons are the buds of new life. Incorporating florals is a great way to soften your interiors and lift your mood as they mimic the natural environment. Faux flowers are a fabulous way to introduce colour and complement your existing style. Silk flowers are an ever-growing trend on social media and in magazines, a simple way of adding style to a room, making it feel finished and loved. While we all adore fresh flowers, they require a lot of attention, have a limited life span, and often little seasonal variety. Realistic silk blooms and artificial botanicals offer the best of both worlds, providing a touch of Spring all year round. For a more formal look, flowers are available as ready-made arrangements and you can arrange a variety of individual stems for a more natural and contemporary effect. I find the most effective display includes plenty of texture, mixing large, loose blooms, such as hydrangeas, peonies and roses, with greenery such as eucalyptus, for height and structure. Faux flowers are the perfect way to add personality while remaining adaptable throughout the changing seasons.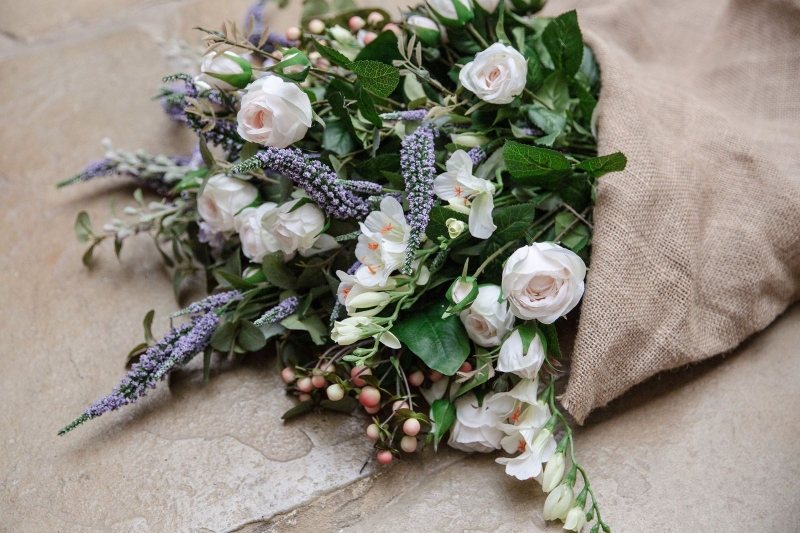 Step 4: Refresh Your Cushions
Scattering cushions throughout your home is a simple way to add colour and lift your interiors. Let's start with the practicalities: your new cushions will need to complement the existing furnishings in the room and the 'unchangeables', such as the period, architecture and light levels of your home. If a room needs to be made less stark, use brightly coloured cushions to break it up. In dull, north-facing rooms, use warm colours to create a more cheerful atmosphere. If you're unsure what colours to select, choose an anchor point. Pulling colour from an existing pattern or piece of art within the room is an excellent place to start. We see green as a theme in interiors throughout 2022; a calming colour is timeless, associated with nature, representing our desire for harmony within the home. If green is not your thing, adding floral prints through cushions can instantly inject a Spring-like quality into your home. Anna French and GP&J Baker have a beautiful range of sophisticated and contemporary florals; mixing different scales creates a scheme with plenty of interest and character.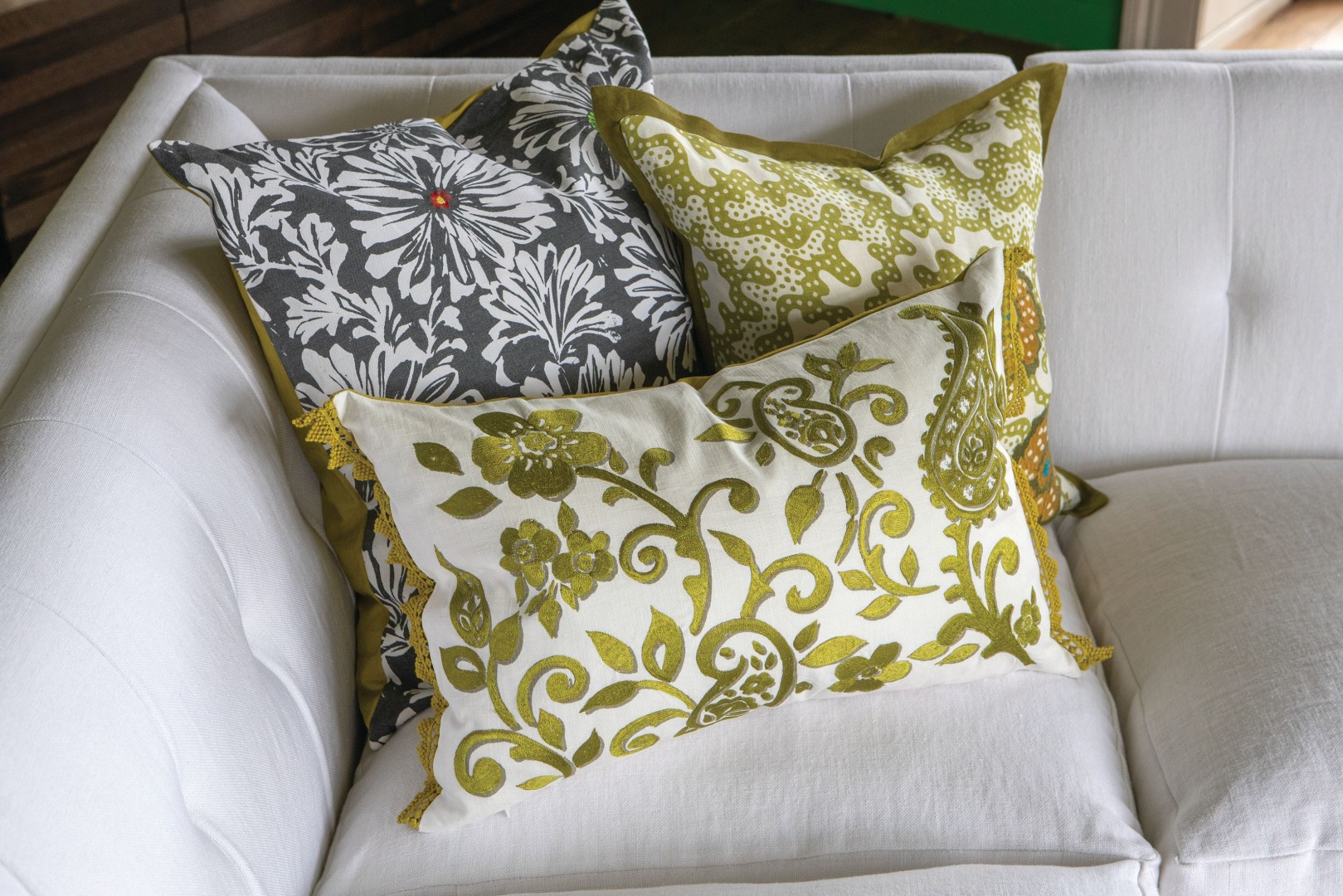 Picture courtesy of William Yeoward
Step 5: Have Fun with Fragrance
Scents are one of the first things your guests will notice, and candles can transform the atmosphere in your home. Entice your senses by adding candles that mirror the fresh and delicate notes of the season. Floral fragrances, such as bay and rosemary, will evoke a calm and soothing response. Burning sweet fruity scents such as orange, fig and grapefruit will energise and invigorate. Take your time selecting beautiful home fragrances to lift spirits the minute you walk through the door. At Amanda Hanley by Design, we love Join Candles. The luxury vegan soy wax and essential oil candles are carbon-neutral and sustainable, with a long, clean burn time to care for the environment and are 100% natural and cruelty-free.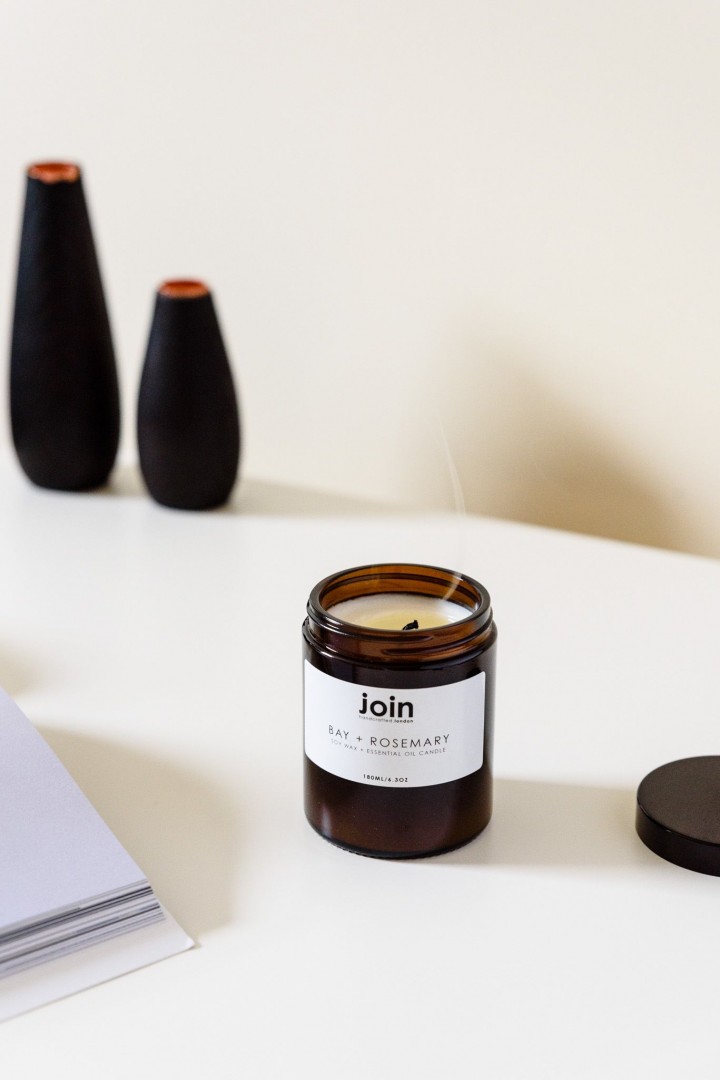 Picture courtesy of Join Candles