Charity Super.Mkt is back with a new pop-up store set to open on Friday 24th March at The Oracle in Reading, following its phenomenal sales success at Brent Cross in London, which raised over £300,000 for U.K charities and reinvented charity shopping.
The 'department store for second-hand style' made headlines and put second-hand shopping on the national agenda. Now, founders Wayne Hemingway and Maria Chenoweth want to replicate this success with a pop-up at a second Hammerson destination extending the partnership.
Charity Super.Mkt exceeded expectations when it opened at Brent Cross, with over 40,000 second-hand items sold in just 41 days of trading, and over 26,000 customers flocking to snap up pre-loved clothes and accessories from household names including Zara, Ralph Lauren and Burberry.
This novel and innovative business model enabled the charities to collaborate for the first time and attract and engage new customers in a fun shopping environment with DJs on the weekend. Through the Brent Cross pop-up:
Shelter will be able to pay for an additional 1,000 webchat housing advice calls
Money raised by Cancer Research will fund 96 more days of Cancer Nurses
TRAID will use its proceeds to support a new project providing schooling for the children of waste pickers at Dhaka's Matuail landfill site
Local charity, All Aboard, generated an average selling price 21% higher than its high street shops, enabling more money going to provide residential care for the elderly
North London Hospice will be able to fund an associate community nurseto deliver care to a patient in their own home 300 times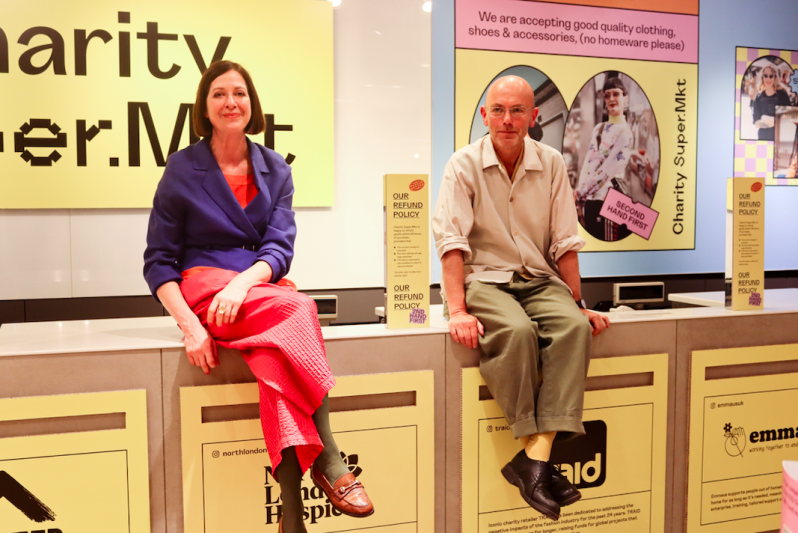 Targeting Reading's young eco-minds:
According to TRAID's YouGov survey, 65% of us now wear something second-hand, while 80% of secondhand purchases being made through charity shops. This renaissance in pre-loved shopping has been spearheaded by Gen Z and Millenials, who are more conscious of the impact their spending has on the planet and are attune to using platforms such as Depop and eBay to buy and sell second-hand clothes to create unique looks. Charity Super.Mkt has hit this audience on Tik Tok, with our first tagged Tik Tok going viral before doors even opened at Brent Cross.
As such, Reading's 23,000 strong student population made it the perfect location for Charity Super.Mkt's first pop-up outside of London and an opportunity to provide a destination for the town's burgeoning ethically conscious shoppers to contribute to the 'green circular economy' and support the environmental benefits that second-hand shopping brings.
Wayne Hemingway said: "Charity Super.Mkt surpassed all expectations at Brent Cross and now we are going to prove that the concept works nationwide. Next stop is The Oracle, Reading, where we have gathered a revolving cohort of national, local and regional charities who have all been squirrelling away great second-hand pieces. Whether you live in Reading, Basingstoke, Slough, Newbury or whether you just want to hop on the Elizabeth line from London, don't miss the second edition of what could well be the hottest retail concept in the UK right now."
Andy Briggs, General Manager at The Oracle said: "Charity Super.Mkt is an innovative shopping concept which will support local as well as national charities and we're delighted to be bringing them to The Oracle. We hope as many visitors as possible not only shop in the new pop-up but also take a rummage through their own wardrobes to donate their pre-loved items to boost the charities even further."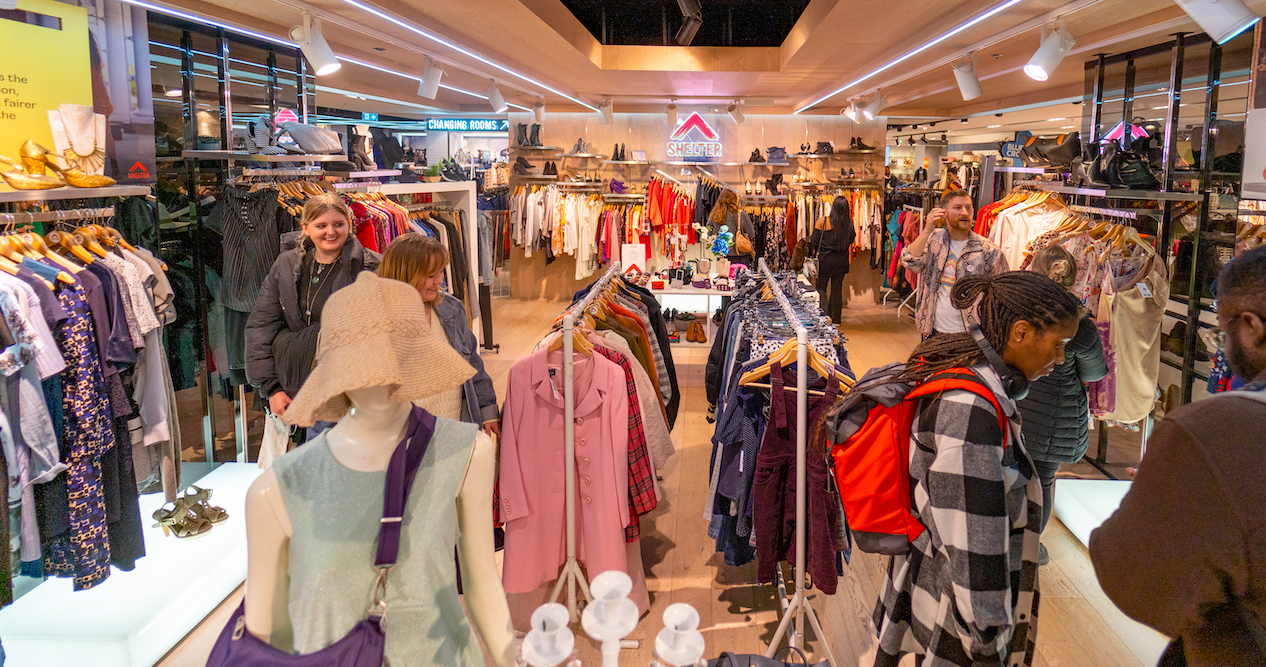 Contributing charities: Age UK, Havens Hospice, Marie Curie, Blue Cross, Cats Protection, Daisy's Dream, DEBRA, Helen & Douglas House, Shaw Trust, Shelter, Smart Works, Sue Ryder, Thames Hospice and TRAID. The new pop-up will be staffed partially by volunteers.
Charity Super.Mkt is located in the former Topwill and will open from Friday, 24 March until Sunday, 30 April.
Customers are encouraged to donate a pre-loved item in-store.
For more information visit:
ww.theoracle.com/events/charity-super-mkt