Indie pop band Swim Deep are this year celebrating the tenth anniversary of their debut album, Where The Heaven Are We, an anthemic and genre-spanning LP reaching top 20 in the UK back in 2013.
Included in this celebration is an appearance at Oxfordshire's Truck Festival later this month, so we got in touch with lead singer Austin to find out more about what we can expect, as well as touching on what's changed since the album's release.
We're so excited to have you at Truck, what can we expect from your show?
We're gonna play a special festival set to celebrate our first album Where The Heaven Are We turning ten, so expect lots of songs from that album and also a new one we've been working on this winter.
Do you prefer the energy of a festival or the more intimate, indoor gigs?
I prefer the big stages of festivals, I can spread my wings and feel more comfortable, in control, and at home on them.
Do you have a worst festival experience whether as a performer or an attendee?
Luckily, we haven't had any terrible experiences – definitely weird or embarrassing though. When we played Leeds festival for the first time, there was a great buzzing crowd for us, and we walked out on stage, played the first chord of Francisco and every one of us was like way out of tune… we learned lessons that day.
Our theme for the July issue is The Great Outdoors, do you manage to get out in nature much?
Yeah I love nature, I was born by the river so it's comforting to me. We like to visit stone circles or burial grounds on tour when we can.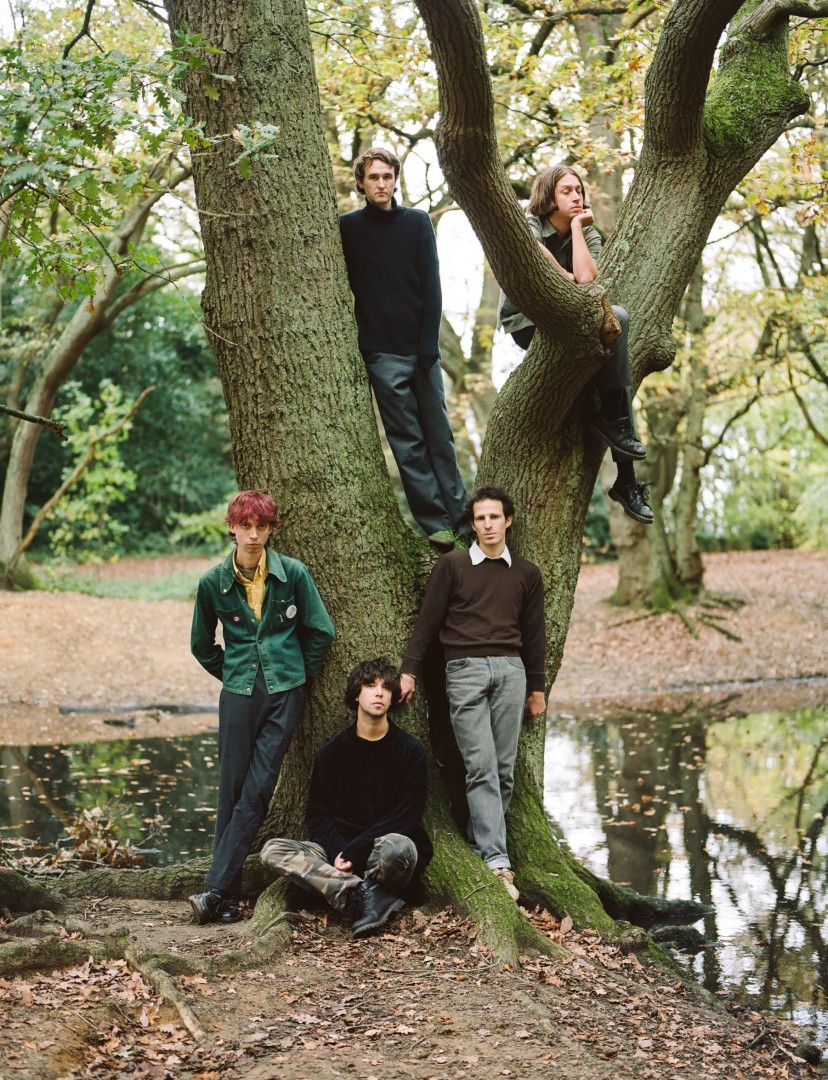 You're in the midst of the tenth anniversary tour, how do you feel the music industry has changed since its release?
Loads. I remember our manager told our label that we were getting really good streaming numbers on Spotify for the first album compared to other bands etc and the label said something along the lines of, 'It's not that big of a deal,' and now it's literally the world's biggest label in itself. CDs were our biggest physical seller, now it's vinyl.
Do you have a career highlight since then?
Going to the states/Asia/everywhere for the first time with the band. None of us had been anywhere outside of, like, family holidays in France and Spain, so I associate travelling the world with playing music, and I love that we've done that. Seeing our logo on college kid's backpacks all over the world (even in a very small way) will forever make me proud of the music we've made and the impact it's had. There's a lot that my grandparents got to see me do, which is quite out of the ordinary for my family history. Even though I couldn't show them financial security, it feels bigger than that. As my grandma struggled with dementia she would always ask, 'And when are you releasing the first record again?' and I always put it down to her illness, but really, she had a point because we did release it again, so I hope she's feeling smug up there seeing us celebrate her fave record of mine.
If you could go back to the day before you released that album, what would you tell yourselves?
Value yourselves and don't listen to the critics, it's not for them it's for the fans that support you. Don't second guess the record, it's great and it is what it is. Enjoy every second because the next years will feel as long as the 45 mins and 48 seconds the album lasts for. Go see your grandma more.
Who were your early musical inspirations?
Lionel Richie, 80s classics, Blink 182, The Corrs, Linkin Park, Lil Wayne, Run DMC, Nujabes, Beach Boys.
Who are you listening to at the moment?
Wunderhorse, Beach Fossils, Bill Ryder Jones, Nick Drake, Super Furries, The La's, Low, Bedhead.
What's on the horizon for the rest of 2023?
Writing and recording album four baby!