In computer science, artificial intelligence experts refer to tabula rasa as the 'blank state'. In beauty terms, this equates to a nude face. What is the difference between naked and nude? One suggests stripped, unadorned, as nature intended. The other has more of a sense of the artful or posed. With the rise in virtual meetings and maskwearing a necessity, a switch-up to the old routines might be required. Nude face may well be enhanced by natural-seeming artistry either to create an idealised starting point, or to simply augment the natural face.
Kevyn Aucoin's Stripped Nude Skin Tint is truly a product for our times. Placed somewhere between a tinted moisturiser and a foundation, it sits lightly on the face and yet magically manages to even out the complexion and plump out the skin. Let it settle in properly and your mask will be safe from stains as you take it on and off throughout the day. Buddleia extract promises to help protect your skin against the free radicals caused by blue light (such as that emitted from your device) but what we particularly love is the range of shades which are divided into an easily comprehensible Light, Medium and Dark and then sub-sectioned by undertone (yellow, pink or neutral). If you're unsure, check your veins – greenish tones will be yellow, blue should opt for pink and if your veins don't really stand out, try neutral. £36 spacenk.com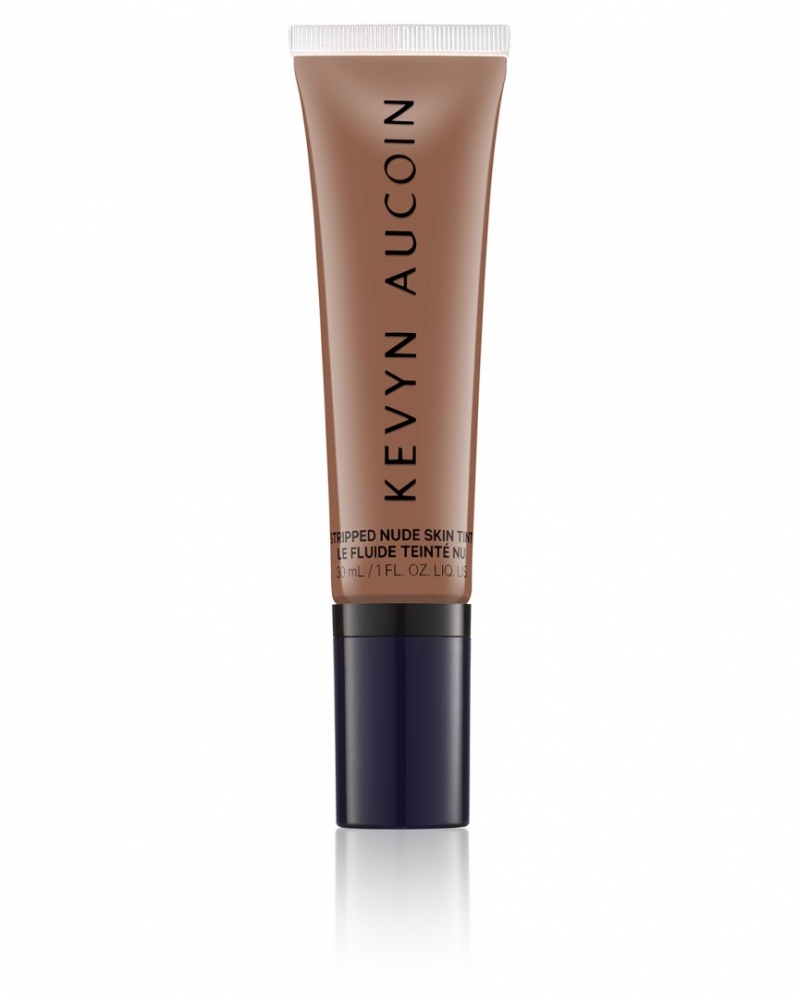 Really angry blemishes will need more personalised attention: a dab-on concealer, to be applied after foundation is the most straightforward remedy. We recommend using fingertips rather than applicators for optimal precision and hygiene, and take the time to find one which will help address not just the look, but the health of your skin. Look for something longwear and sweat-resistant. Too Faced's Peach Perfect Instant Coverage concealer fits the bill very well. £18.50 debenhams.com
Blush is the quickest way of adding dimension, brightness and contrast to your face. The choice between a subtle flush and a full-on blush is all yours in a spectrum of colours ranging from popping pinks to duskier, tawny shades. The only thing to be aware of is placement: blush is designed for the apple of the cheek, not all over and not on the nose – in our book Pinocchio is a legend, not a style icon.
Even though the desired outcome is 'enhanced natural', might we suggest a modicum of artifice when it comes to the highlight? Tradition dictates a sweep of shimmer across the cheekbone, along the brow bones, a smidgen on the tip of the nose and perhaps a stroke down the centre of the face and for this, powder formulations are great. More controlled swipes of gleam can be managed with a stubby stick – something like the exceptional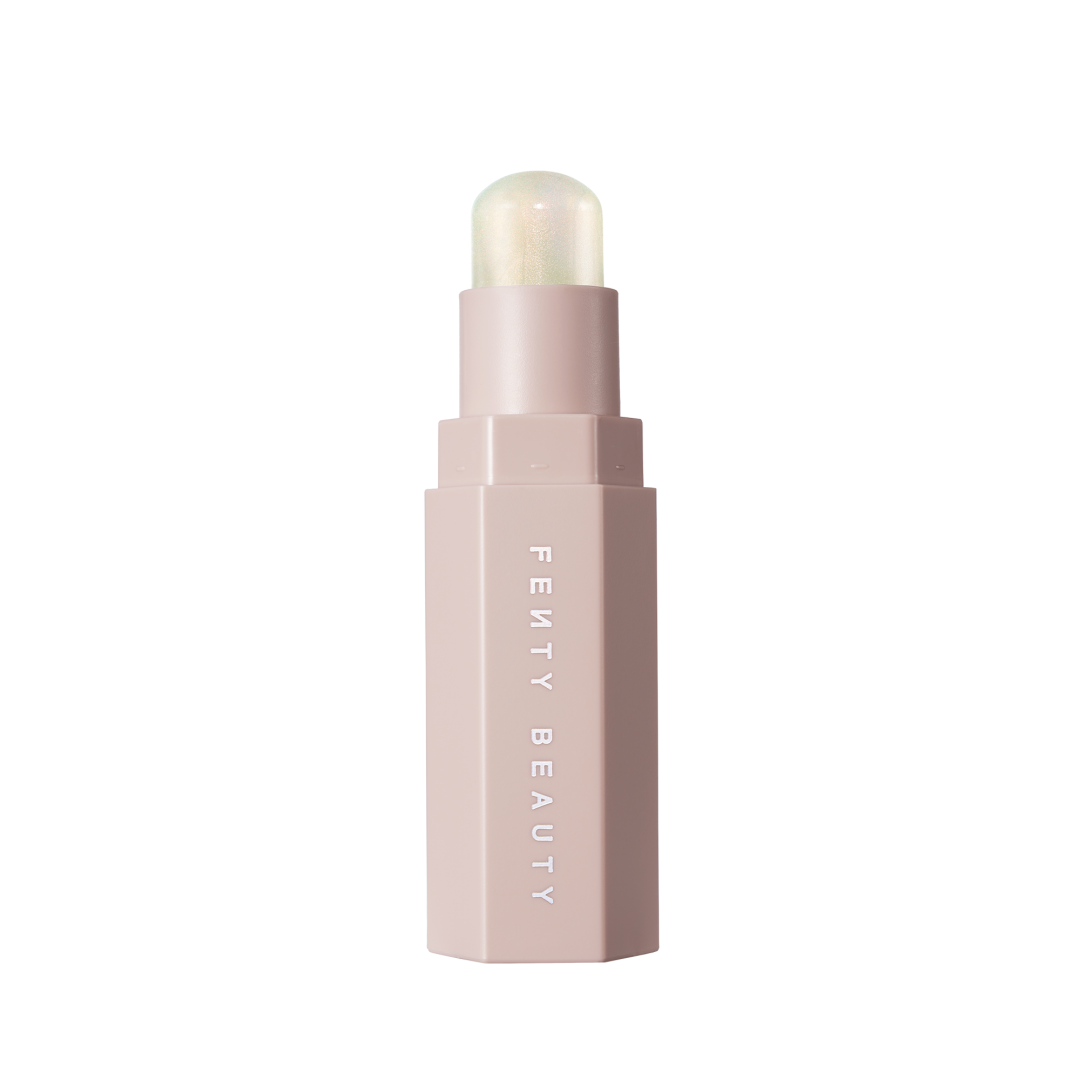 Fenty Beauty Match Stix (£21 boots.com) can be swept across the collarbone and on revealed shoulders. Highlighter drops are a different beast altogether: we like mixing them in with our base, just a little blob will spread its iridescent gorgeousness across your visage and give it natural-looking glow; it's your best bet at recreating the effect of a dewy filter. Illamasqua Beyond Liquid Highlighter £24 illamasqua.com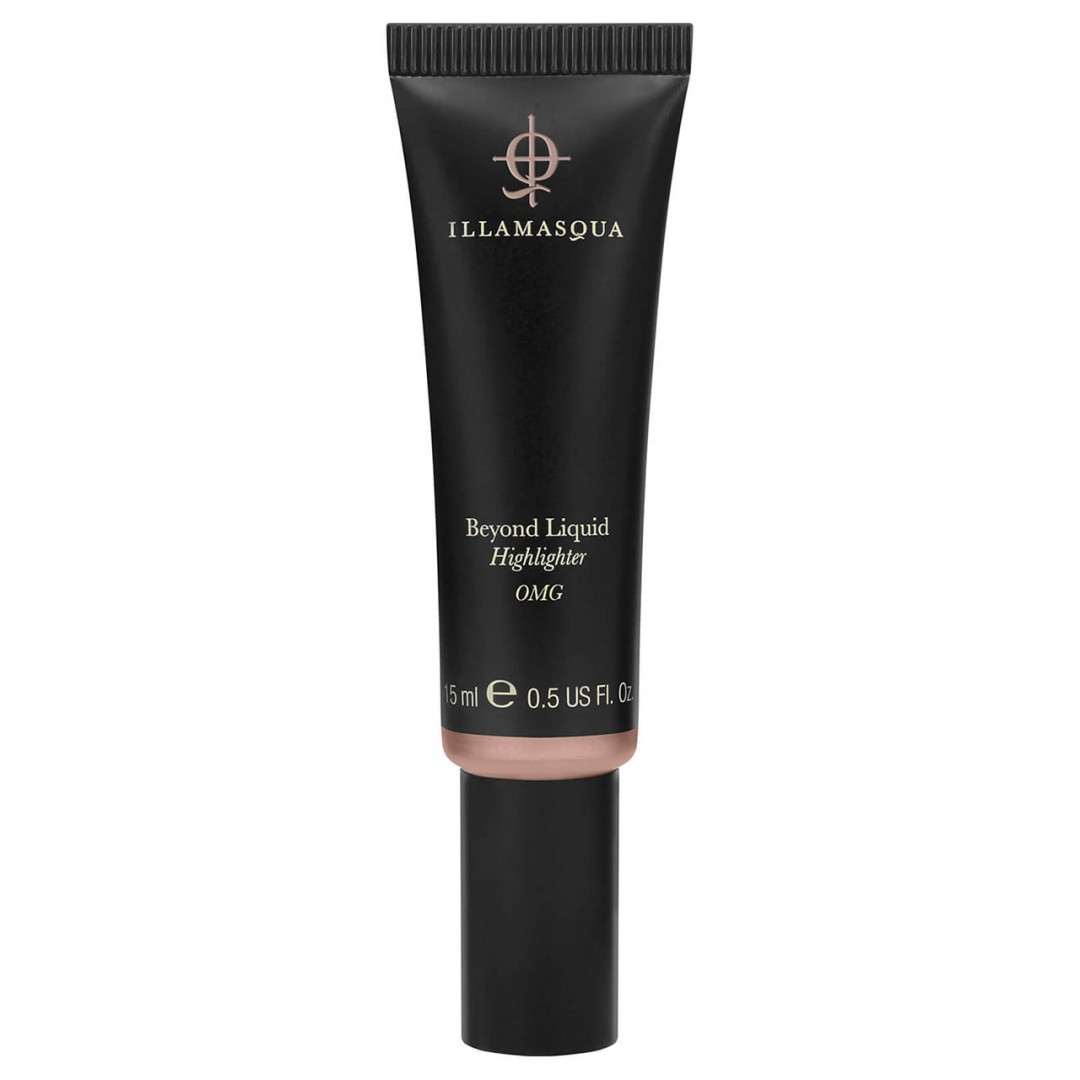 To enhance the eye, look no further than a neutral-toned palette. We can't remember if such a concept existed before Urban Decay's original Naked collection launched just 10 years ago, but they have rapidly become the new normal (well, a new normal, at any rate). A good choice will mix up matte and shimmer shades, and a really generous one will have something glittery for amping up the effect should the occasion demand it. Massive props to LA Girl – their The Nudist palette is priced at an incredible £12 and – believe us – the quality belies the price.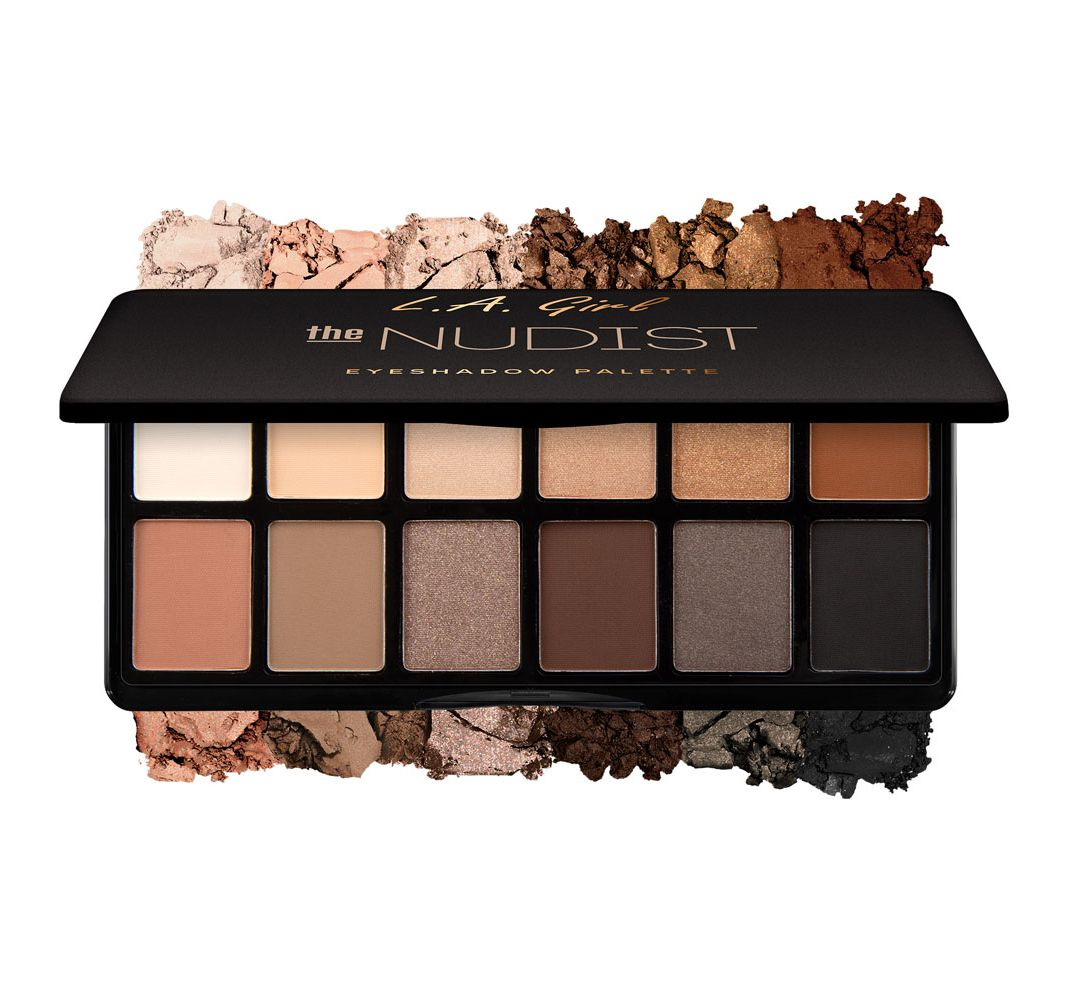 If even a nude-toned lip feels like too much of a statement and you have fallen foul of a lip-print inside of your mask one too many times to bother with colour, a sweep of gloss or even balm will help with the look of 'natural perfection'. Carmex's vintage packaging always looks good. (£2.99 superdrug.com). And don't forget nails – neutral toned polish helps nails look groomed without making a bold statement. There are more versions to choose from than we have room to list, but we will just make mention of L'Atelier Green's Naked Nails collection, not just because it fits the brief so well, but its breathable vegan formulation helps keep nails in great condition by allowing air and water to pass through the glossy surface. £15.99 lateliergreen.com