Why are trees so magical and why do I love them so much? As a child I loved nature, climbing trees, and enjoying our countryside. I especially remember the ancient oaks at Blenheim Palace and the fun of measuring their girth to age them; standing inside some of the hollow trunks and trying to imagine what history the trees would have seen. So, my love of trees started at an early age.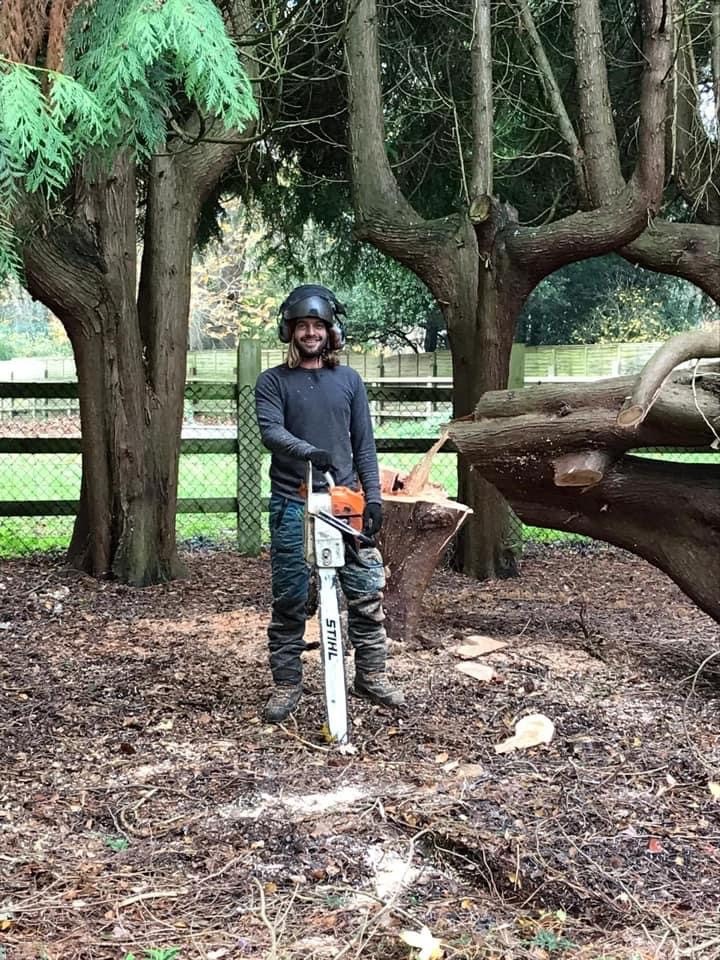 Not only are trees essential for life – they give us oxygen, absorb pollutants, help to slow the rate of global warming, help prevent flooding and soil erosion, provide shade and shelter – but they also provide habitats for our wildlife.
Take a walk through some woods and within a few minutes you will be feeling the beneficial effects. Trees are living organisms and they carry their history in their annual rings. The larger trees of our native species – oak, ash and beech – can weigh 30 tons and could be older than many of our ancient monuments. We live near trees in our gardens and parks, and in our beautiful Oxfordshire countryside, and we need to take care of them; not only because we care for the environment, but also because of their beauty and the sense of peace which they invoke within us.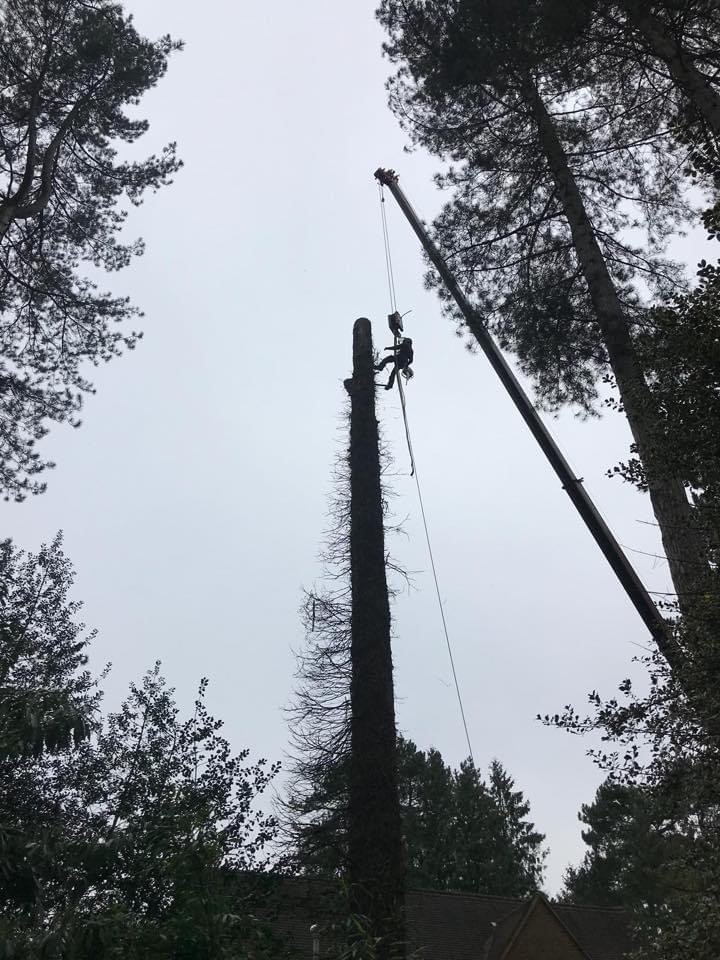 However, we usually take them for granted and tend to forget about them, so they are often neglected. Suddenly, the small tree that was planted a few years ago in your garden, has now become somewhat large and straggly, and may have branches over-hanging neighboring property or may be listing somewhat dangerously near a fence or boundary. Trees can quickly grow out of the space they were originally intended for. The can cause too much shading or – if they are fruit trees – will be poorly fruiting. Likewise, they can also cause damage to property and fencing.
As always, trees continue to grow and need management to keep them in good condition; they require careful pruning, reshaping and reducing, or possibly even removal if they become dangerous. Lockdown has been an extremely busy time for me as more people have turned to nature and their gardens as a means of relaxation, and they have been enjoying planting and carrying out renovations to their gardens. Usually this includes re-modelling a garden and planting shrubs and flowers, but sometimes a shrub, tree or hedge has completely outgrown the space and then needs to be managed.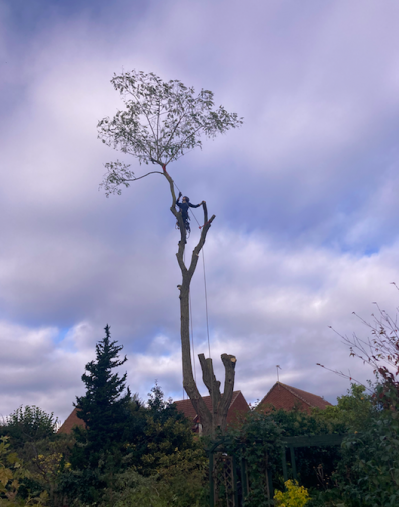 I qualified as an Arborist in 2016 from Bampton Valley Training, with the kindest help, support and training from Mark Ponting, Wood Dragon Tree Surgery and Mick Boys Boward Tree Management. I've been given an opportunity to establish a professional business in Oxfordshire.
When I assess the condition of a tree, I provide advice to the owner on the best way to manage the tree – it may be pruned, reshaped, reduced, removal of any diseased branches, or it may require bracing. In some cases, trees could need to be totally felled if they are diseased, or have overgrown their site, or if they have been blown over by strong winds. I will only recommend this if it is essential. In the case of a tree that has to be felled, I can also carry out root grinding or stump removal.
Storm Eunice caused much damage to our trees in Oxfordshire, with the high winds which caused trees to uproot and branches to weaken and fall. I was kept busy repairing and reshaping, removing any dead or handing branches in order to make them safe and to help them better endure future weather events. I also conduct climbing inspections and provide advice in order to protect your trees from potential storm damage, and I will check for any decay present.
I really enjoy my work as a tree surgeon – careful work on a tree will give it extra vigour and allow it to grow on for many years so that you can enjoy its beauty and environmental benefits.