To bathe in the sun must be one of life's greatest sensory pleasures, and the majority of us take some delight in seeing our melanin levels deepen. Most people have a fundamental understanding of the necessity of protection and the need to guard against exposure to both UVA and UVB light. The first causes aging, the second sun burn, and overexposure to either or both potentially can lead to skin cancer. However, there are an abundance of sun blocks and screens, lotions, sprays and balms on the market. Look out for the star rating and choose one listing four stars or more on the packaging.
Boots' Soltan range shields from both more than adequately, and can often be found on offer during the warmer months. Another decent option to cover the whole family without breaking the bank is Delph which consistently scores highly when reviewed. The lotion sinks into the skin easily, without the need for endless rubbing and massaging or that horrible tackiness which can so often be felt after a decent application. Special mention to their After Sun Gel which combines Aloe Vera with vitamin E, both classic skin soothers so nothing groundbreaking here but, in all, a simple range which works exceedingly well. From £2.29, weldricks.co.uk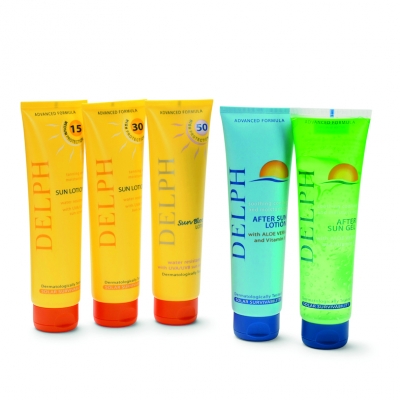 One for the private shelf is Soleil Toujours. With prices starting from £19 for a travel-size, this isn't one for liberal family use unless your family is Rockefeller-rich, but the quality is exceptional. This mineral-based luxury sun care brand promises all the benefits of a premium skincare range along with reef-friendly credentials, sustainable packaging and state of the art, naturally-sourced ingredients. Stash a tube of their best-selling SPF 30 Mineral Sun Screen Glow away from the clan and if anyone asks why your skin looks so dewy, or why the colour is so golden simply smile and put it down to good luck (although truth be told, it will have everything to do with the sheer tint in the product and the subtle light-reflecting particles suspended within its emollient base). Online retailers include spacenk.com and cultbeauty.com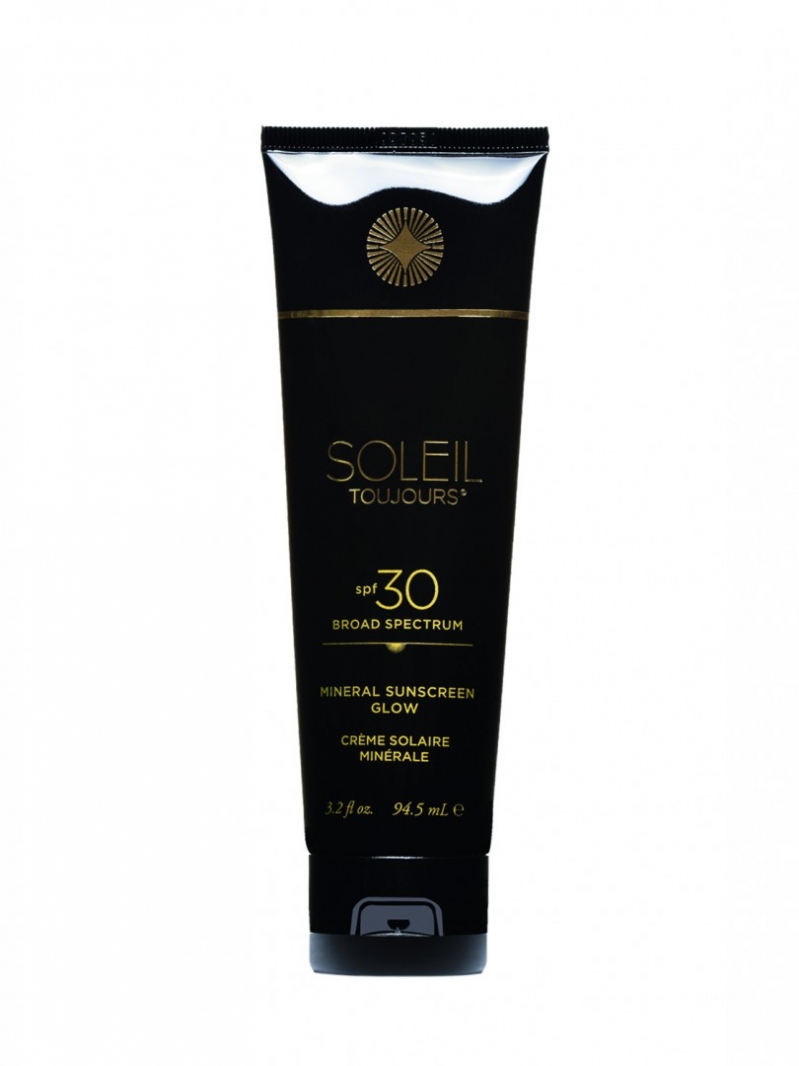 Another option is to employ a degree of fakery before flashing the flesh. It's always worth spending a little time both on researching the products which work best for your tone, and also on the process of application. Before any tan is applied to either face or body, do yourself a favour and exfoliate, exfoliate, exfoliate. The buffer the skin, the better the result and nothing screams fake more than patches of colour. Depilate the day before, if possible, and use an exfoliating cleanser in the shower prior to application. Yardley's new Flowerazzi range smells sweetly floral and their Body Scrub packs a punch with its combination of pumice and walnut shell in an aloe-based foaming gel. £6, yardleylondon.co.uk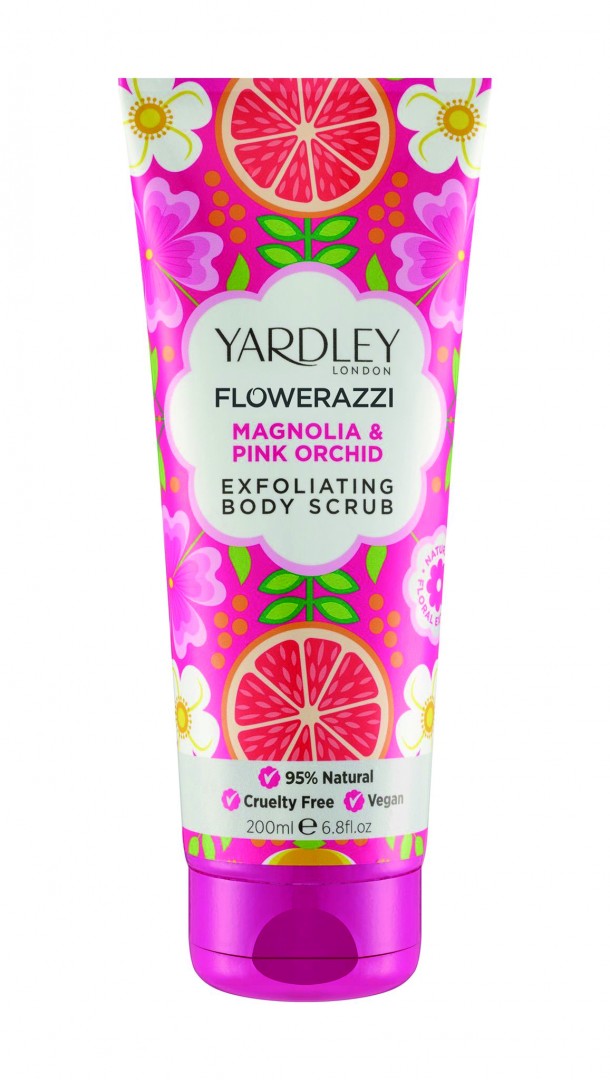 If your main interaction is still virtual, your priority may be THO (top half only) coverage, in which case a face-specific choice should be just the ticket. Norvell are tanners to the stars – well, the dancing stars at any rate. If it's good enough for Strictly Come Dancing it's definitely good enough for the rest of us. The Venetian Mist for Faces is non-comedogenic (won't block pores) and has violet as opposed to orange undertones which help create a natural-looking bronze, rather than a less-than-classy brass. £9.99, from Amazon or norvelltanning.co.uk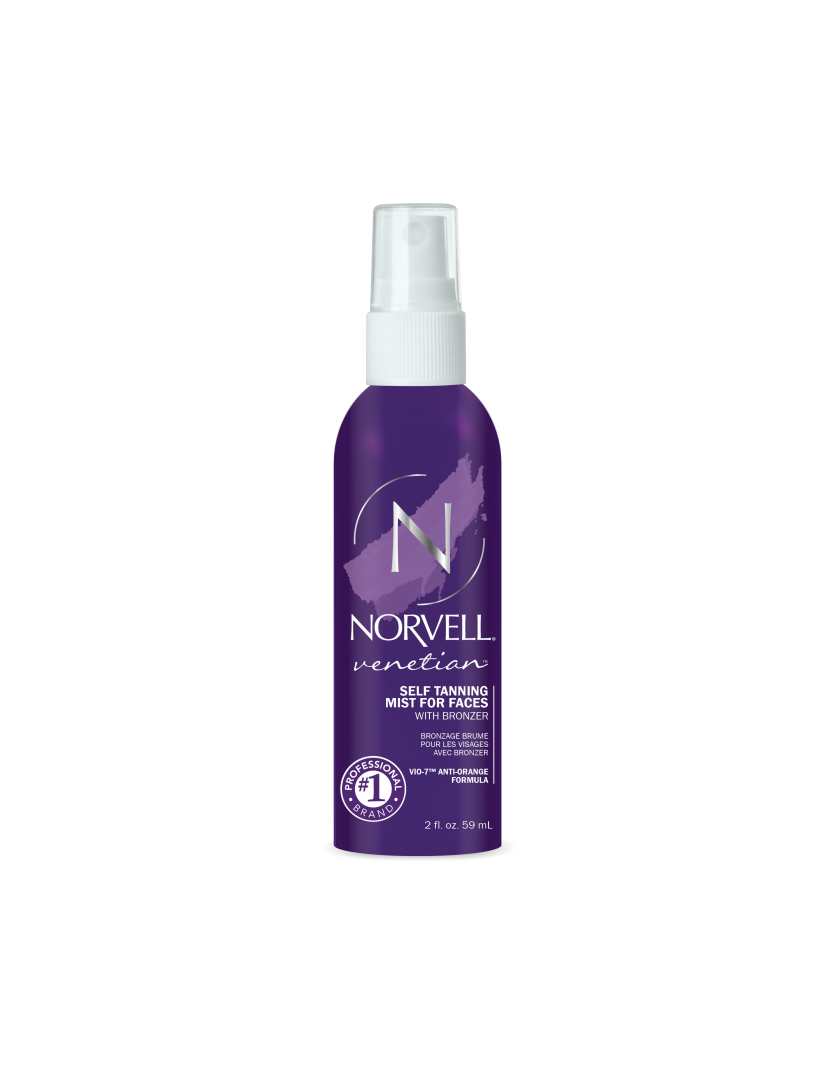 A gradual tanner (applied like a moisturiser but with subtle, buildable faux-colour encapsulated within) is an easy way to deepen colour, and there are any number of options available, for face or body, across a range of budgets. Add Garnier's commendable Summer Body lotion to the Ocado shop, or splurge on the still-iconic St Tropez. Our current favourite is the Happy Tan Everyday Gradual Glow from vegan brand, Isle of Paradise. Start with a small blob and massage in, adding more if needed but in our experience a little goes a long way. In addition to a believably natural colour, skin tone appears more even, and it even leaves just a suggestion of shimmering glow. Plus, it's vegan, organic and certified cruelty-free. £14.95, theisleofparadise.com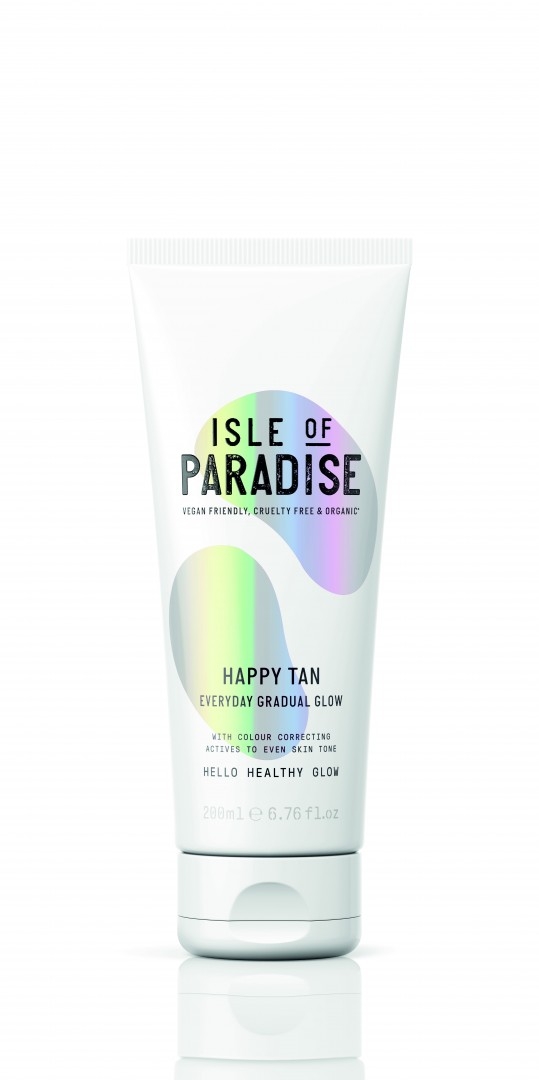 If, however, you prefer the more traditional approach to sunless tanning involving an all-over application which develops over a few hours and lasts a good few days, Amanda Harrington is the name to know. Her expert range of products are based around skin tone, rather than shade, making them truly inclusive for all skin colours; Natural Rose for fair, Natural Honey for medium and Natural Olive for darker tones. We tried The Body Set (£85, amandaharrington.com) which follows Harrington's Three-Step Tanning Method. It starts with the Pre-Colour Primer which not only leaves skin beautifully hydrated, but also contains a low-level tanning agent to kick things off. This is followed by a Bronzing Mousse which is rubbed all over (latex gloves are included) and then buffed, using the generously-sized Big Body Brush. Even if you consider yourself something of a faux-tan pro, this could well be a game-changer. Circular movements with the brush across the body really help to achieve perfectly even, lasting coverage, even on feet, wrists and knees (the unholy trinity in tanning terms).