Whilst we may think that arousal is a deeply individual and personal issue, there are scientifically quantifiable triggers which impact on all of us; regardless of sex, gender identity, sexuality, attraction or kink. We were delighted to speak with Lucy Litwack, CEO of Coco de Mer, the self-described "home of female pleasure" to learn more about what women really, really want.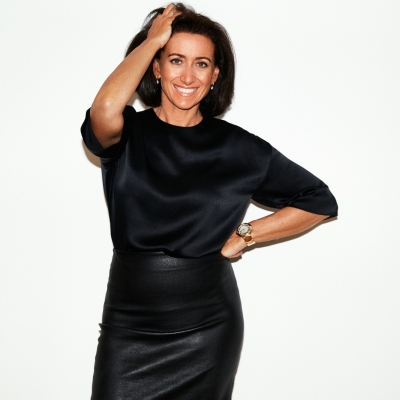 In which ways does female arousal differ?
Female arousal is an all-encompassing event. For men, sexual arousal is focused on the genitals and visual stimuli. For women, we are more sexually aroused by multiple stimulations - auditory, olfactory, touch and emotion. Female arousal is not 'one size fits all'. Everybody is different and has different switches, physically and emotionally, so every erogenous zone will feel different to each woman. There are an array of factors that increase and encourage arousal that work for most of us, but we all have our turn-ons, turn offs and unique kinks.
There is so much to be said about society's impact and so many worries about what is deemed 'sexy'. Then there are factors such as age, image and self-understanding. Zoning out other voices around what should be arousing, and focusing on knowing what your body enjoys, will have a huge impact. Appreciating that at different ages and stages in your life, your body will respond differently is empowering, so being in tune with yourself at every stage makes a huge difference to female arousal.
I want to shine a light on the extraordinary power, potential and importance of female pleasure and sensuality, providing our customers with a safe place, built by and run by women. Because pleasure is a necessity, not a luxury.
How did you come to Coco de Mer?
I joined as CEO in 2014, and then led an MBO in 2017. I was just so passionate about the brand - I felt like it had always punched above its weight, but was yet to realise its full potential. It had been considered a niche brand in the past but as conversations around sexual wellness moved more into the mainstream, it had the potential to be so much more - a global luxury brand, focused on female pleasure.
Being a brand with purpose is crucial, and a deep belief in championing women's causes underpins all my goals for Coco de Mer. As a business, and personally, I work with NGOs and activists in the fight against FGM, in addition to striving to break down taboos around female sexuality.
What, in your experience, is the most commonly held misconception about women and sexual pleasure?
In conversations around pleasure, the expression of female pleasure is often criticised, or scandalised, while the male counterpart is regarded, simply, as a fact of life. That's why it feels like the conversation around female pleasure is one of the last taboos in our society.
It is a fundamental human right, and should be a basic principle to know, explore and enjoy your body. Generations of women have been brought up on what men want. Focusing on that has created an incredibly male-dominated world of pleasure and power, with so many women not even knowing what they enjoy. Self-discovery is such an empowering pursuit, and the earlier that can be established, the better the sex and the better the confidence, in all the years to come.
What is more healthy than taking time to appreciate your body and to relish the feelings it can hold, as an individual and as a couple? How can you ever communicate what you like to a partner, if you haven't tried to find out? And if you're still not convinced, the facts don't lie - during masturbation, 95% of women orgasm compared to 39% of women during heterosexual sex, so it's something all women should enjoy more.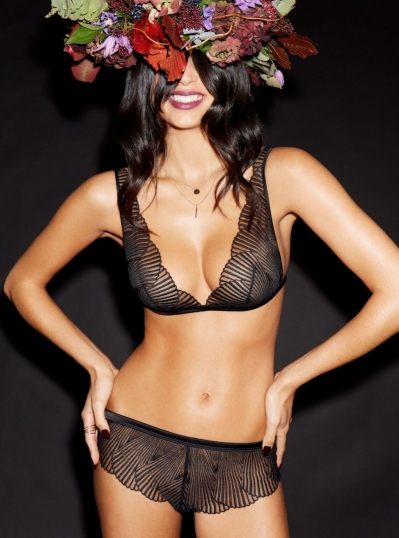 Athena Bra and Hipster Thong
At this point in your career, does anything still surprise/shock you?
The fact that gender equity is still a conversation truly baffles me. Empowering women is the most comprehensive, pervasive, high-leverage investment you can make in human beings.
It feels as though we have waves of glass ceilings being smashed, of the patriarchy being rivalled and human rights feeling more balanced and inclusive, but then situations like the overthrowing of the Roe vs Wade case come along, and FGM is still so prevalent. The female choice and the female body are still being discussed in a way that feels so antiquated and offensive, not to mention the devastating effects these backward steps have on marginalised women globally.
There's so much chatter about 'female empowerment', the vast majority of which seems fairly meaningless. How do you interpret this somewhat overused phrase?
Female pleasure is integral to female empowerment and I have seen the hugely positive impact it can have. When a woman is allowed to explore her desires and embrace the complexity of sexual pleasure in an environment that is welcoming, empowering and indulgent - without fear of being judged - it can have an extraordinary effect on a woman's confidence and, at the same time, lead to a more equal relationship with men.
For over 20 years, at Coco de Mer we have been committed to celebrating and championing pleasure for all, chipping away at the longstanding taboos around sexuality. From art to culture, education to pornography, the female perspective on pleasure in all its forms is little discussed or truly understood. And yet, from general happiness and confidence, to deepening and nurturing our relationships - and a fundamental appreciation of ourselves - knowing and owning female pleasure and sensuality really can be life-changing. It's one of the true gifts of being a woman. Our capacity to experience it is innate, universal and human - and it's never too late to start exploring its extraordinary possibilities. It's why, through Coco de Mer, I wanted to create a Home of Pleasure - a safe place to discover its potential; with a brand built by and run by women, for women. We need the opportunities to fully explore the fun, joy and endless possibilities of our sexuality.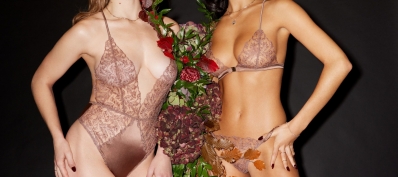 Paeonia Bodysuit and Paeonia Bra and Thong
What do you recommend for someone looking to explore the world of toys?
Toys can help you embark on the extraordinary journey to experiencing pleasure. To explore it in all its glory is one of life's true delights. There is just you, your body and your mind to guide you. Start with something simple like an external clitoral vibrator such as Coco de Mer's The Seed. This toy cradles the clitoris and is easy to use. If you want a toy you can insert, you can choose an internal vibrator or a non-vibrating dildo which can be made from silicone or there are beautiful ones made from glass or ceramic where you can incorporate temperature play (using hot or cold water for different sensations). Our best-selling Dual Vibrator is designed for maximum female pleasure – customers love the dual functionality of our rabbit, with separate motors that vibrate independently for simultaneous internal and clitoral stimulation to double your pleasure.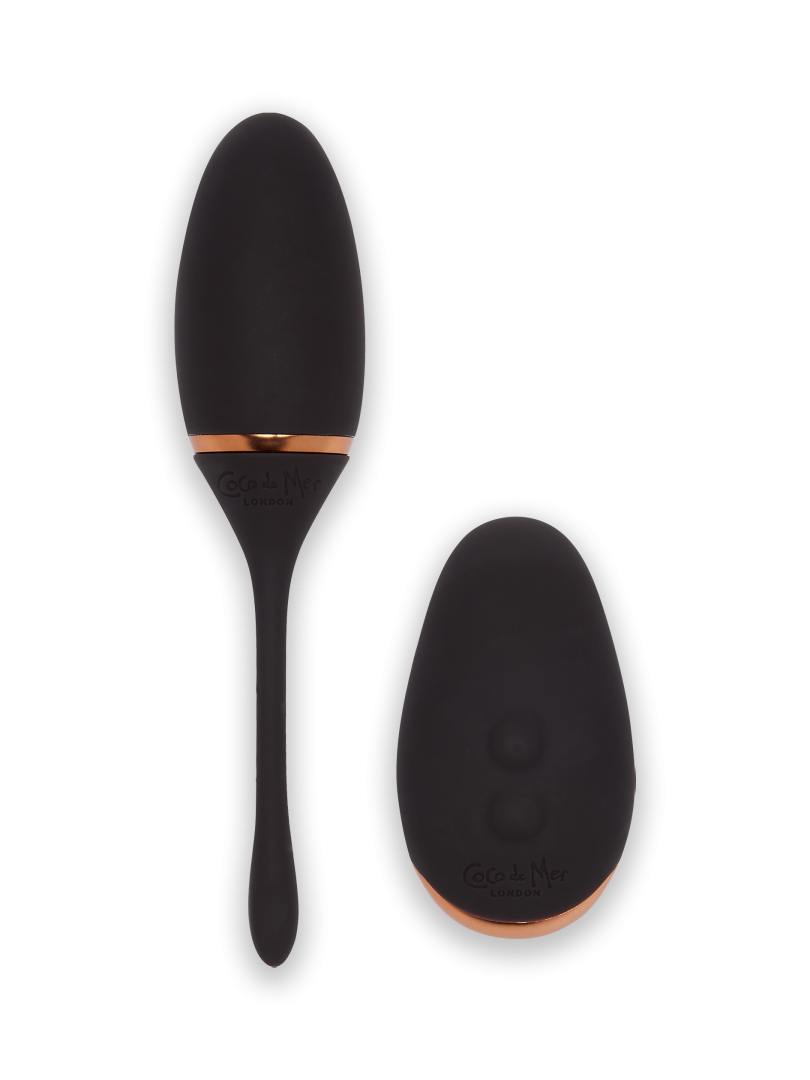 The Egg with remote
Pleasure done well really does fire all the senses - sight, sound, taste, touch and smell are a system greater than the sum of their parts.