When embarking on a large building project, choosing a builder with the right skills is key to a smooth and successful outcome, especially when the property is old and in need of significant renovation and modernisation.
WG Carter specialises in the construction and renovation of high quality residential homes across Oxfordshire, the Cotswolds and surrounding counties. For over 70 years they have been building and renovating beautiful houses and turning them into amazing homes.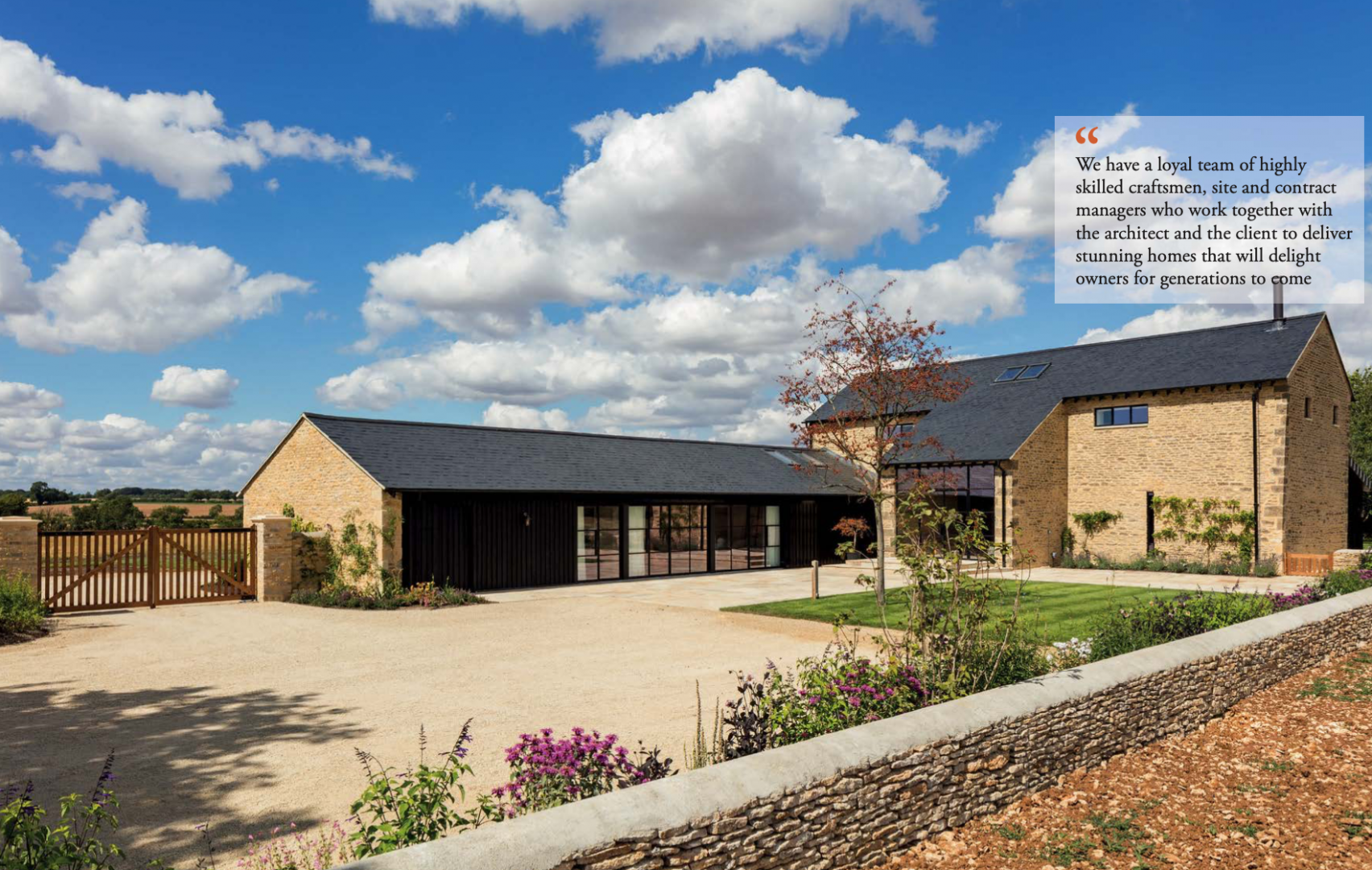 WG Carter's rich heritage in construction includes barn conversions, town and country houses, historic and period properties as well as the construction of pool houses, gyms, out buildings and outdoor living areas for country estates. They are also responsible for building a number of architect-designed individual new homes that require exceptionally high levels of expertise and project management in the use of modern construction materials and luxury finishes.
Today the firm is run by managing director James Robertson, supported by Paul and Roger Carter, grandsons of the founder William George Carter, who set up the firm in 1947, only 50 yards away from where it is now based in Appleton. Over this time, they have built a track record in the restoration, repair and preservation of large houses.
James puts their success down to their employees. He says, "We have a loyal team
of highly skilled craftsmen, site and contract managers who work together with the architect and the client to deliver stunning homes that will delight owners for generations to come." The firm also has a collaborative attitude to working with other professionals, from architects to surveyors, interior designers to garden designers not to mention the clients themselves.
IT'S ALL IN THE DETAIL
Whether it is converting old-listed buildings and barns, renovating period properties or building stylish new living spaces, attention to detail sets WG Carter apart. Meticulous care is paramount to retaining the original features and incorporating the latest technology for luxury living. Says James, "It is all about bringing properties up to date with the latest services and improving their environmental impact with better insulation and alternative energy sources at the same time as preserving their history and features."
COMBINING OLD AND NEW
To ready a property for modern living often necessitates the installation of new plumbing, electrics, underfloor heating and alarm systems. Many refurbishment projects also include an element of new build, extending the footprint by combining the old house with an extension, often of an ultra-modern design to contrast yet complement the original.
BESPOKE NEW BUILD
Not all WG Carter's work is renovations. They also build a small number of one-off new build houses. One recent new build project was a large Cotswold stone house set in a hillside with huge, curved walls inside and out. Another had spectacular 6m high glazed doors to take in the views of the surrounding countryside from the ground floor to the roof.
FOR FUTURE GENERATIONS
The success of any refurbishment project is the careful balance of old and new, bringing original features back to life and integrating them into stylish interiors to delight future generations. Something WG Carter knows a thing or two about.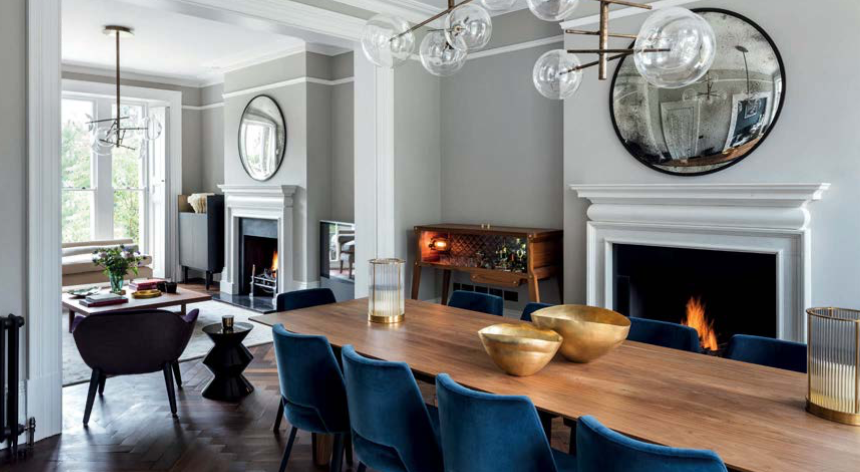 For further information: 01865 864626
www.wgcarter.co.uk
enquiries@wgcarter.co.uk