The Blewbury Players first produced The Crucible back in the 1979. It is a hard-hitting, partially fictionalised, tale of the Salem witch trials that took place in the Massachusetts Bay Colony in 1692/93. Arthur Miller, the playwright, used this story as a metaphor for the US government's persecution of suspected communists during the mid-20th century. Forty years on from that production the Blewbury Players are re-staging this play again this year from July 17 – 20 (8:00pm every night with a 3:00pm matinee on the Saturday).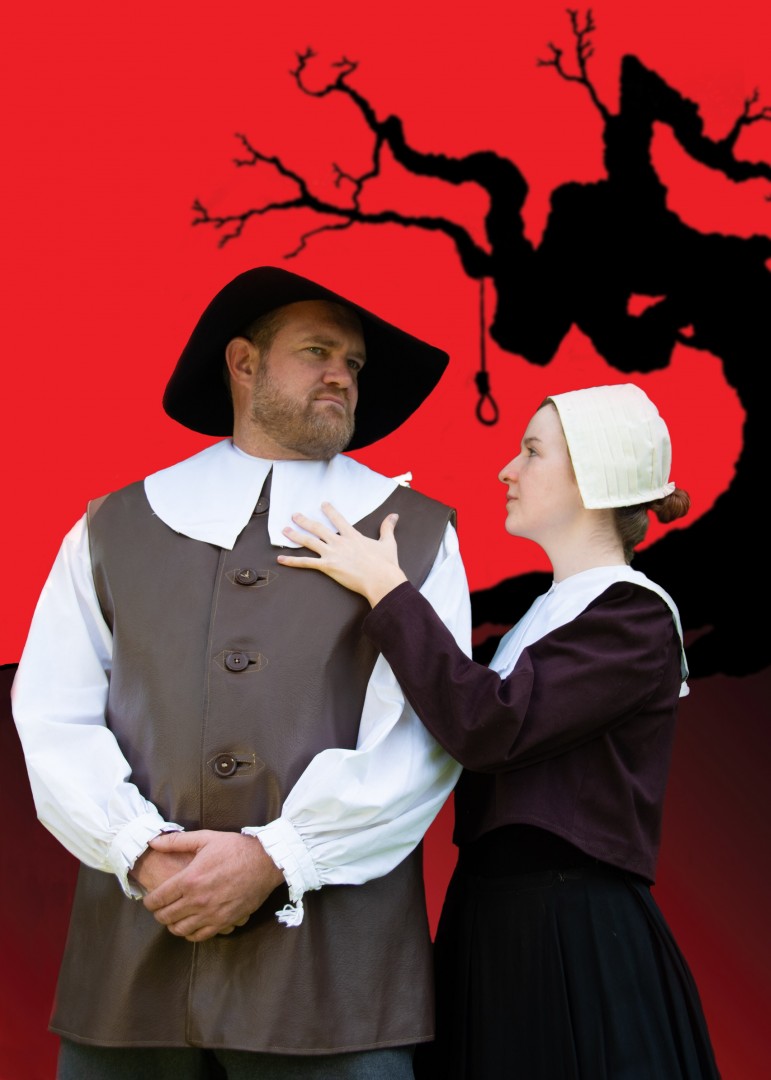 Jane Gibson was in the 1979 production as Mrs Putnam and is the only member of that cast performing again, this time as Rebecca Nurse. The set for the play will also be based on the 1979 one designed by Roy East, a former Head of Art at St. Birinus School in Didcot. However, this year's Professional Director Sebastian Palka wasn't even born in 1979, and he will bring a fresh interpretation to this play. It is his second experience of working with the Blewbury Players, having also directed Great Expectations for them in 2017.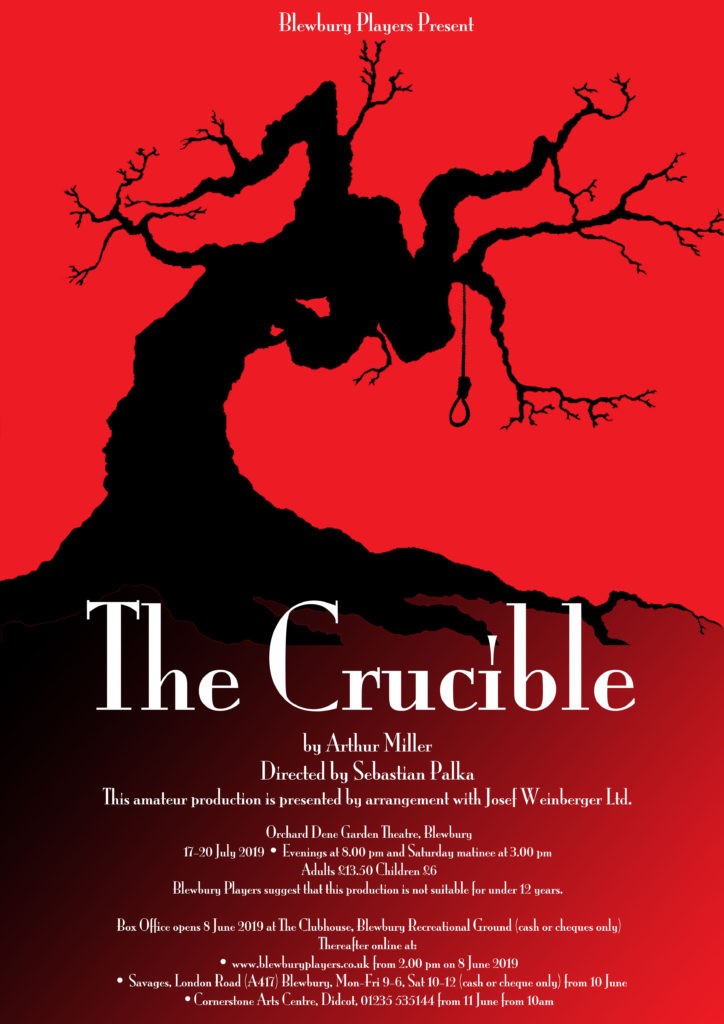 There aren't many villages that can claim to have a fully functioning amphitheatre in their list of amenities, but Blewbury makes very good use of one. It forms the idyllic setting of the Orchard Dene Garden Theatre. Each summer this provides a 240 seat setting for five performances of a Blewbury Players production. The Blewbury Players first performed in this Orchard Dene garden in 1975, and they and their admiring audiences have kept coming back every year for 44 years now!
Tickets for The Crucible are already on sale and are available both on-line, here, and at the Cornerstone Theatre in Didcot, and Savages Garden Centre in Blewbury. Every year well over a 1,000 people make their way to the Orchard Dene Amphitheatre for a magical experience that brings many of them back year after year. If you would like to attend the Saturday matinee there is the added incentive of complimentary tea and cake in the interval!