I was late to the joys of camping and like many converts, I'm now a zealot. Apart from a few failed attempts while interrailing around Europe, my firm position was that camping was a No for me. This changed when I met my now-husband who comes from a family with a strong camping tradition. In fact, the first time I met my in-laws was at a festival campsite.
Talk about trial by fire – or fireside, in this case. Flash-forward and I'm such a fan that I chose to spend my birthday camping with my best mates over an October half term. Yes, it was cold and yes, it rained but who cares when you can sit by the fire, sipping champagne at 10.30 in the morning and no-one bats an eyelid.
Happily, the concept of camping is open to interpretation. If you prefer to rock up at a bell tent armed only with cashmere socks and cans of G&T, good on you (and FYI, Ocado can usually deliver if you're wondering where to get the ice). If you want to create your own bivouac having first navigated open country, then who am I to argue? Find your own camping happy place this summer – I'll be tucked up in a caravan, with the kids outside in a tent, trying not to focus on the fact that it's a five-minute walk through the woods to the compost-loo…
My only proviso for a campsite is that it allows use of a fire pit. I'm happy to embrace solar-heated communal showers or porta-loos for the sake of a few days of bucolic bliss. With that in mind, here are some of my favourite sites in the region. You won't find pristine perfection, but if my experience is anything to go by, you might make some magical memories.
Camping Westmoor Farm is a beautiful, secluded eco-site with yurts and bell-tents available, laid-back, friendly owners and activities for kids. The Thames path, Bampton, and a great pub at Tadpole Bridge are within walking distance. campingwestmoorfarm.com
Glebe Leisure is a great choice for larger groups as they have eco-pods for camping novices and also can accommodate caravans, tents, motorhomes. With two dedicated fishing lakes, a refurbished shower block and the glorious gastro pub, The Muddy Duck, around a mile's stroll away. glebeleisure.co.uk
Some of my favourite sites are those attached to local pubs. The Duke at Clifton near Deddington is no exception. Helpful owners plus guaranteed hot meals and/or cold drinks on tap. thecliftonduke.co.uk
Valley Farm Park is practically a second home for Oxford families. The beautiful site is next to Farmoor Reservoir and a walk across the field to the incredible Farmoor Stores with its exotic choice of South African-inspired meat options. Not forgetting the outstanding onsite pizza shack, of course! valleyfarmcamping.com
Sited on grassy slopes leading down to the Swere Valley, Cheyney Manor House at Barford St Michael nr Banbury is surprisingly peaceful whilst being just a five-minute walk from the village pub. Fishing is available on site, plus a small and intriguingly stocked shop. Look up further details on ukcampsite.co.uk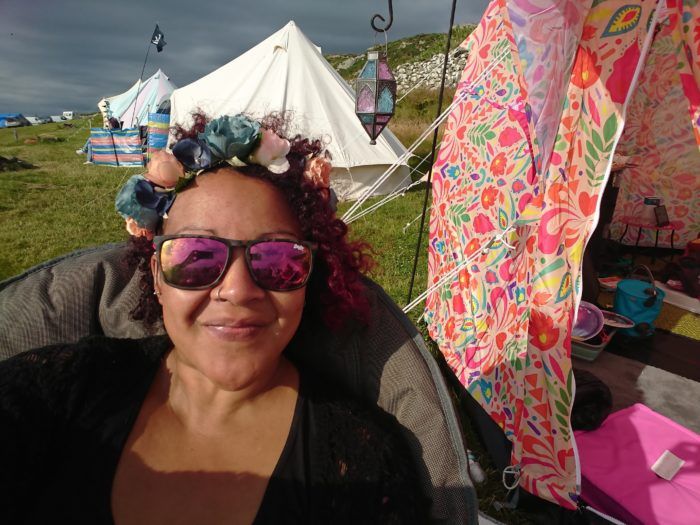 Shell Robshaw-Bryan of campingwithstyle.co.uk, is based in Cheshire but got married at Glamping Thorpe, near Banbury last summer. Shell loves all things outdoors and is a "nature-loving, comfy-camping kinda girl who strongly believes in the healing power of nature". She shares her passion for the great outdoors with a particular focus on wellbeing and hopes to inspire people to spend more of their free time away from screens and reconnecting with nature. She kindly shared her top five tips for ultimate camping – with style, of course.
1. Pack everything in bags and/or boxes
It's tempting to chuck last minute items into the car for a camping trip, but loose random items can be a real faff when it comes to unpacking. If the weather is bad especially, traipsing to and from the car carrying individual items means they are more likely to get damp and soggy. Pack a couple of extra bags, too, as the process of packing down is rarely as ordered and regimented as set up, so when you inexplicably run out of space packing to come home, you'll have extra bags to pack into should you need to.
2. Invest in a decent cool box
The average cool box will keep food cool for just a few hours (eight if you're lucky) so if you're going camping for more than a day or two, you'll want to invest in a decent cooler, some of which will keep ice for 5 days without the need for any power. To extend the life of your cool box, freeze as much food and drink as you can before you pack it. Remember – the fuller your cool box, the more effectively it will keep the contents cool.
3. Plan meals in advance
With a bit of forward planning, there's no need to limit your meals to tinned or dried food. Planning meals for each day means you'll know exactly what groceries you need to take and it will also dictate what cooking equipment you'll need to pack. Prep veg in advance, batch cook meals at home and freeze or fill your cool box with healthy, fresh ingredients so you can easily rustle up stir-fries, curries, casseroles and more at the campsite.
4. Consider your lighting options
Whilst torches have their place, a lantern for your tent will provide a more practical light source. Alternatively, a head torch allows for night-time reading and is a great all-round solution which is also a must for middle-of-the-night visits to the toilet. Take a few solar powered stake lights with you and use them to mark out prominent guy ropes to avoid trip hazards, especially on a busy campsite.
5. Leave no trace
Once you've packed up the tent and the car is full, ready for your journey home, take the time to walk around your pitch. Look for rubbish you might have missed and things like random tent pegs to make sure you leave nothing behind.
Limes Farm in the pretty village of Farthinghoe has been embracing traditional farming methods for over 200 years. Since 2013 it has also been home to a multi-award-winning luxury and low-impact glamping site, Love2Yurt (love2yurt.co.uk), run by husband and wife team, Joel and Lucy Pearson. We caught up with them to find out more about the rising popularity of glamping and what makes their site so special.

How did you come to set up a campsite?
We were introduced to the concept of yurts after attending Truck Festival in Steventon. We then explored the possibility of setting up a low impact glamping site at Limes Farm. We've been trading for nine years. Our mantra is 'we're easy to find but difficult to leave'.
Why do you think glamping has become so popular?
The main appeal of glamping is its ease; holidaymakers no longer need to pack a tent or tow their caravan. Accommodation is provided on arrival and equipped with everything they need, ensuring they have a luxurious experience with access to the great outdoors.
The revival of staycations in the UK has also attracted a younger demographic, seeking 'non-traditional' accommodation. People want an experience, not just a room in a hotel or B&B.
What should novice glampers know?
It's not like traditional camping. The experience should be luxurious (sometimes quirky) and effortless. Also, they should do their research before booking to ensure the site offers everything they need - some sites only provide basic yurts and washroom/cooking facilities are communal which can disappoint. Plus, many sites do not allow dogs. Come with a sense of adventure and expect to see the occasional insect or wake up to birds chirping or lambs baaing.
What makes your Limes Farm special?
We are very proud to have been awarded eight consecutive years of Travellers Choice/Certificate of Excellence on Trip Advisor, and we've won various local Glamping awards. We think our site location is the big wow factor; our five yurts are in secluded, tranquil settings around the grounds of the farm. They each have their own self-contained kitchens and washrooms, and our fully enclosed dining huts come with a woodburner, seating and fairy lighting – a magical space to eat, drink, chat and play games…whatever the weather. The yurts have individually themed interiors and we provide a BBQ, fire bowl and toasting forks. Guests love our attention to detail - everything they might need is catered for. Over the years we've hosted wedding receptions, team builds and all sorts of special celebrations: birthdays, baby showers, retirement parties etc. Plus, there is an on-site tearoom, a small petting farm, there's an orchard with a play area and the lovely village pub is only a couple of minutes' walk away. And we are definitely dog-friendly.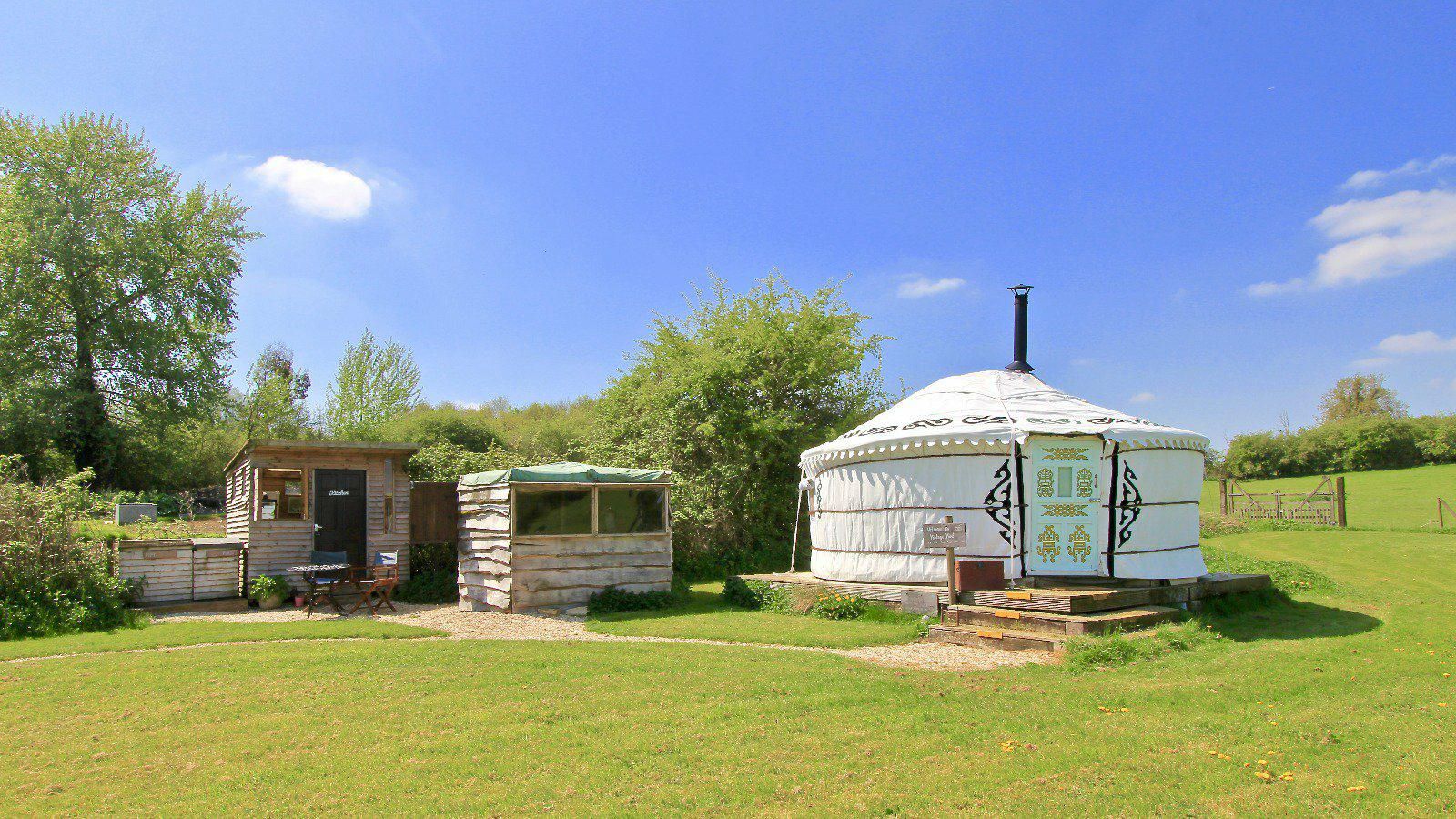 What extras do you offer?
Loads. Our guests can pre-book on site activities including wine, gin and cocktail making experiences, Pilates classes and crown wreath making classes. We can arrange hire of hot tubs, giant games and inflatables and if guests don't fancy cooking we can have food delivered; from Wood fired pizzas and BBQ packs to share-boards and afternoon teas
Camping Essentials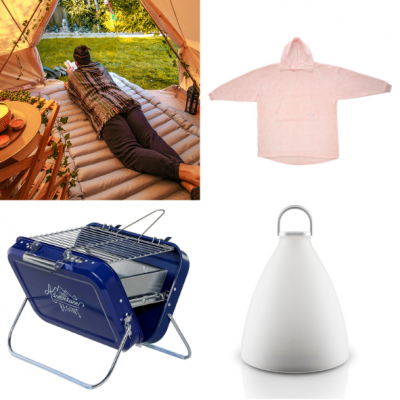 www.boutiquecamping.com, www.amazon.co.uk, www.annabeljames.co.uk, www.beaumonde.co.uk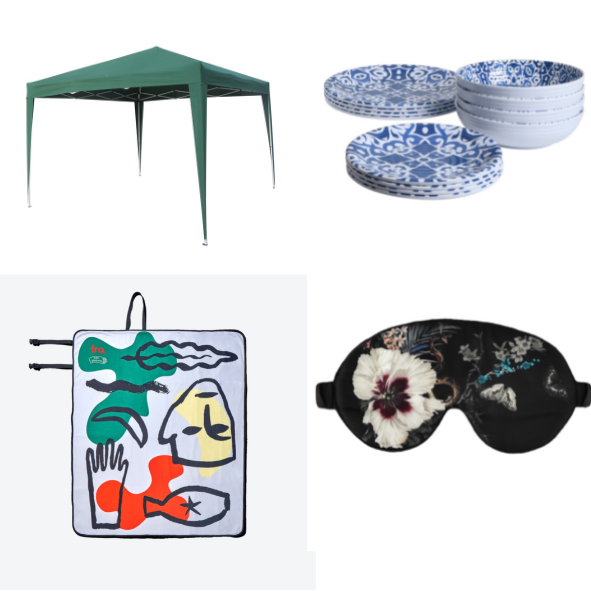 www.diy.com,www.procook.co.uk, www.iamfy.co, helenloveday.com