Choosing the perfect fabric for your window dressing can be a complex process. You need to choose your colour, then decide whether you want it as a block or on patterned. The fabric you choose will affect how the curtains hang, the type of coverage they give and how long your curtains will last. And, of course, you have to actually like your curtains! Here are some of the most on-trend ideas, sure to inspire a better view at home for just about every interior design style.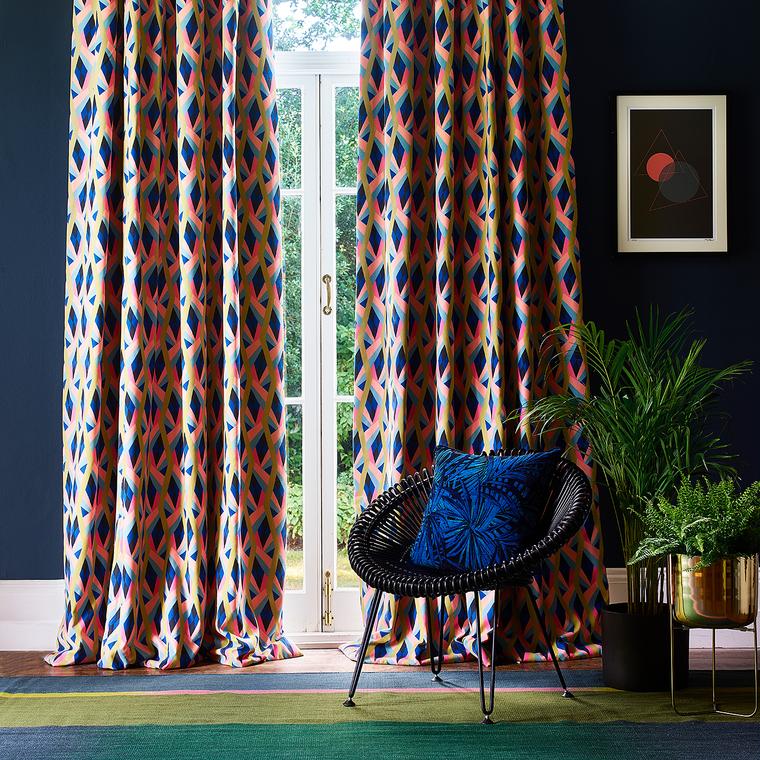 A vivid, large-scale design such as This vibrant and eye-catching 'Neo' geometric pattern from Linwood's Omega Prints collection transforms this glass door into a show-stopping focus, offering a sense of play and drama. This look is ideal for large windows or doors where the pattern repeat can be appreciated in all its glory.
Graphic geometrics
Bold, fun, geometric patterns in energetic colours are a popular choice and are defiantly on-trend for curtains and blinds, especially in homes with a more contemporary style.
Use geometric patterns to accentuate the focal point in a room. Whether it be the living room or bedroom, your eye will instantly be drawn to it especially if you dare to combine it with bold colours.
For a modern and sophisticated take on the trend, pairing geometric patterns with velvet accessories such as cushions or curtain tiebacks can add a low-key, luxurious dimension to your decor. Combining brighter tones with more muted colours can create a look that's striking without being over-the-top.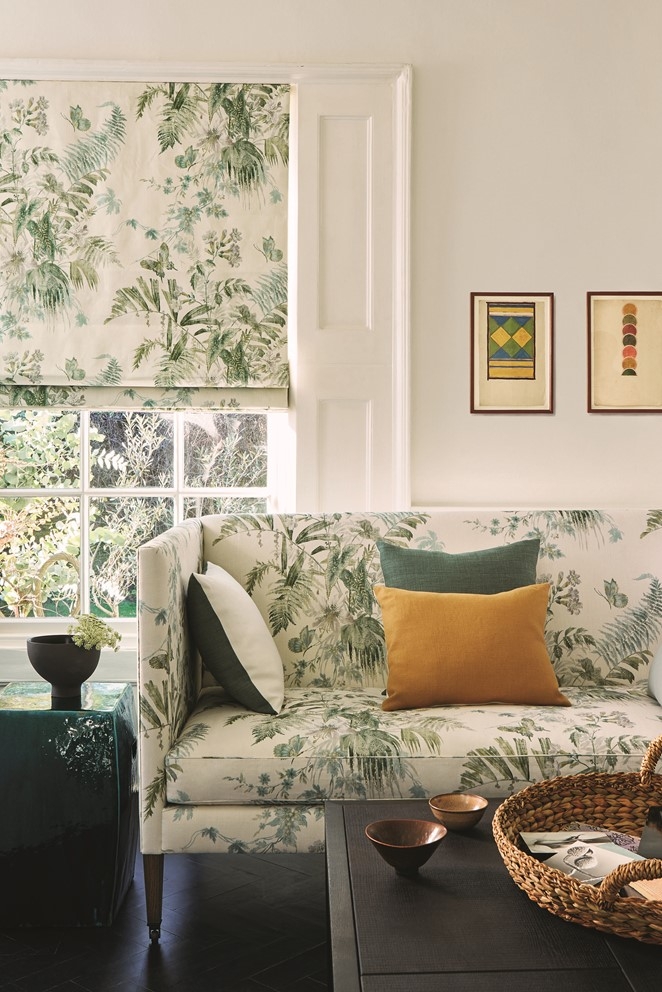 Image courtesy of Colefax & Fowler
Colefax & Fowler – the classic style of this fabric is brought perfectly up-to-date with a contemporary colour palette.
Botanical plant pattern
There are few decorative styles that can compete with the beauty of Mother Nature, so it is no surprise that the most enduring subject in interior design is the natural world, providing us with an endless source of inspiring forms that feel comfortable to live with.
A strong buzzphrase for 2020 is 'Biophilic design', a theme based on embracing natural aesthetics in your home with plants, natural designs and furnishings. Your window dressing is a perfect spot for connecting the interior of your home with the outside. By looking at your immediate outside surroundings and mirroring their colours with botanical plant prints in your curtains or blinds you can create a perfect synergy of exterior and interior.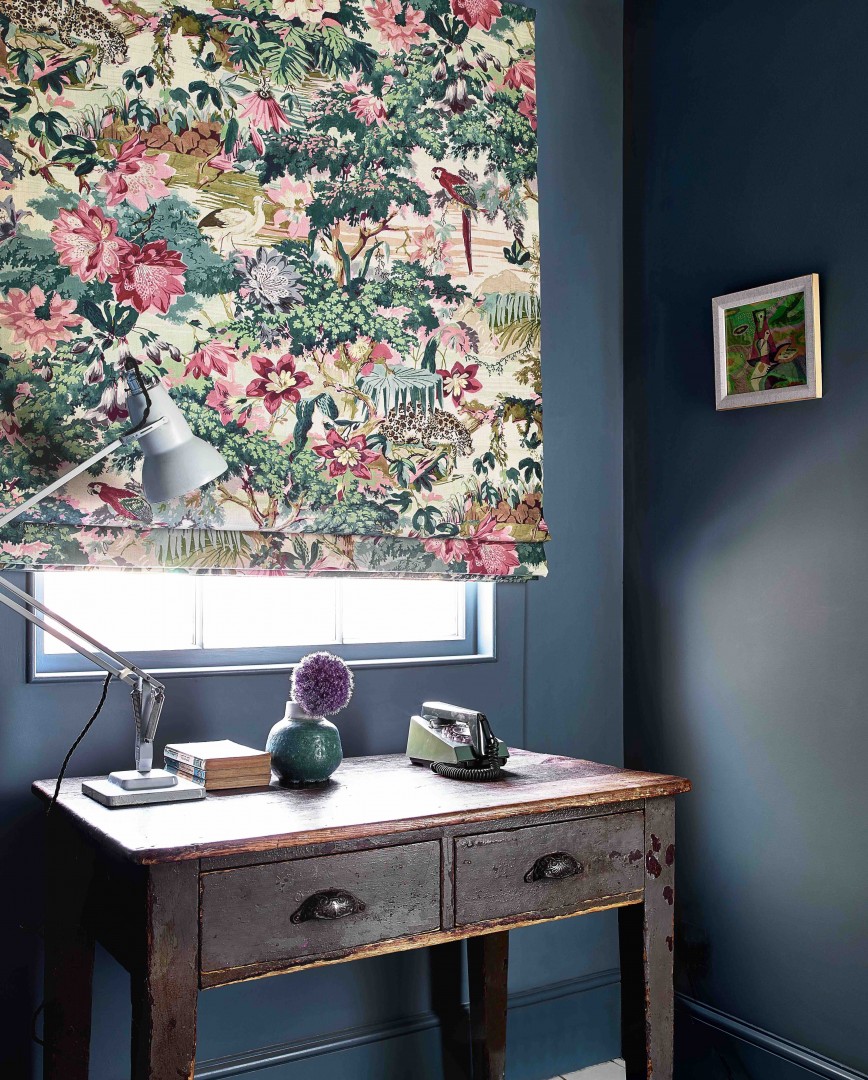 Image courtesy of Linwood fabrics
Creative flare in our home offices
Adjusting to working from home has been a key subject this year, and the desire to create a balanced work-life will directly influence the way we arrange and decorate our homes.
The windows and overall space in an office can provide a background to our interior selection and help distinguish the character and ambience of the room. There is a multitude of stunning designs to choose from when selecting your window treatment. If your style is bold you may want your environment to reflect your imagination and creativity. If that's the case, brighter colours and iconic patterns would be an excellent choice – something that reflects your personality and innovative mind!
If you prefer a cleaner and more neutral style, opt for curtains or blinds with a calmer colour palette or smaller pattern scale. A neutral backdrop can allow you to introduce bold elements such as wood, metal and textured materials into your design, creating interest without clashing or over-contrasting.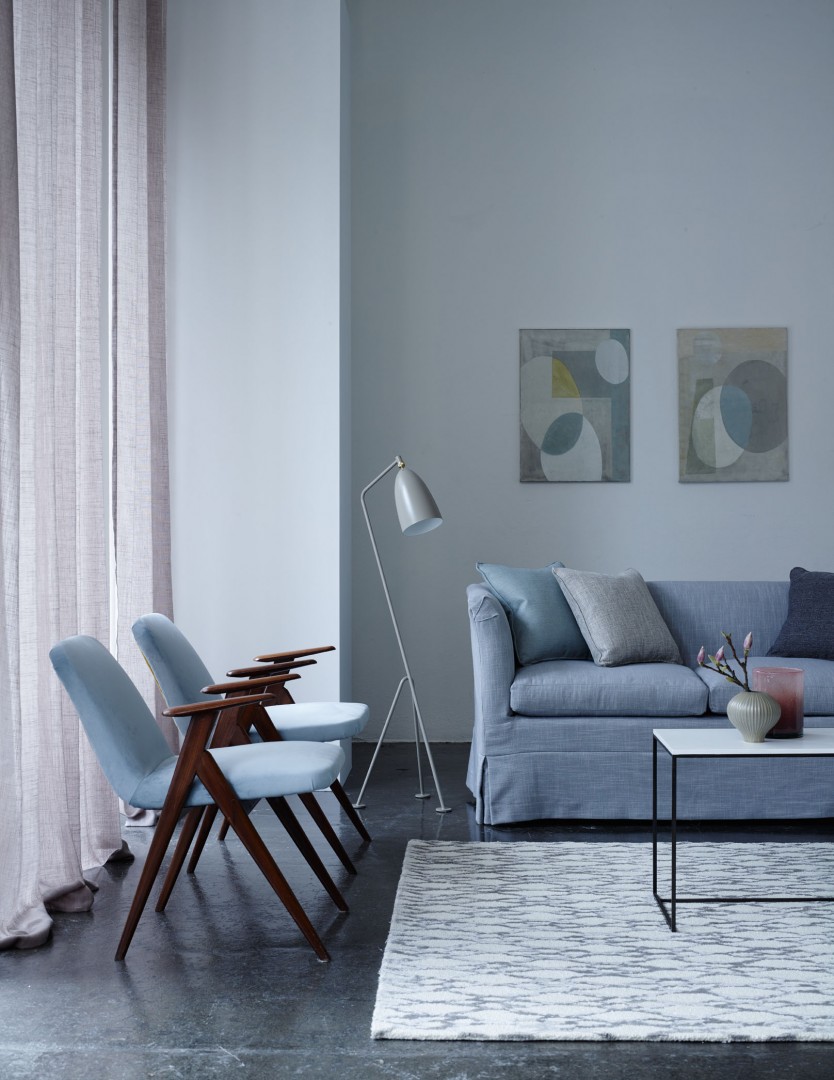 Image courtesy of Baker Lifestyle
To allow maximum light into your home, use sheer curtain fabrics. A colour palette of pale chalky pink and a range of blues is fresh and inviting.
Sheer Curtains in chalky pastel colours
Sheer curtains can make a room feel light and bring elegance to woven features or subtle patterns when paired with curtains. Sheer curtains can be a timeless addition to your interior and can fit with both traditional or contemporary looks. Allowing shapes and light to filter through, they work extremely well as a wall-to-wall treatment, creating a continuous backdrop that anchors a space without completely hiding architectural characteristics.
A soft and calming pastel palette works well with other chalky hues; or for a splash of colour, bright blues and chalky pinks will add drama. For a natural earthiness and more muted colour scheme try introducing raw organic textures in both soft furnishings and accessories.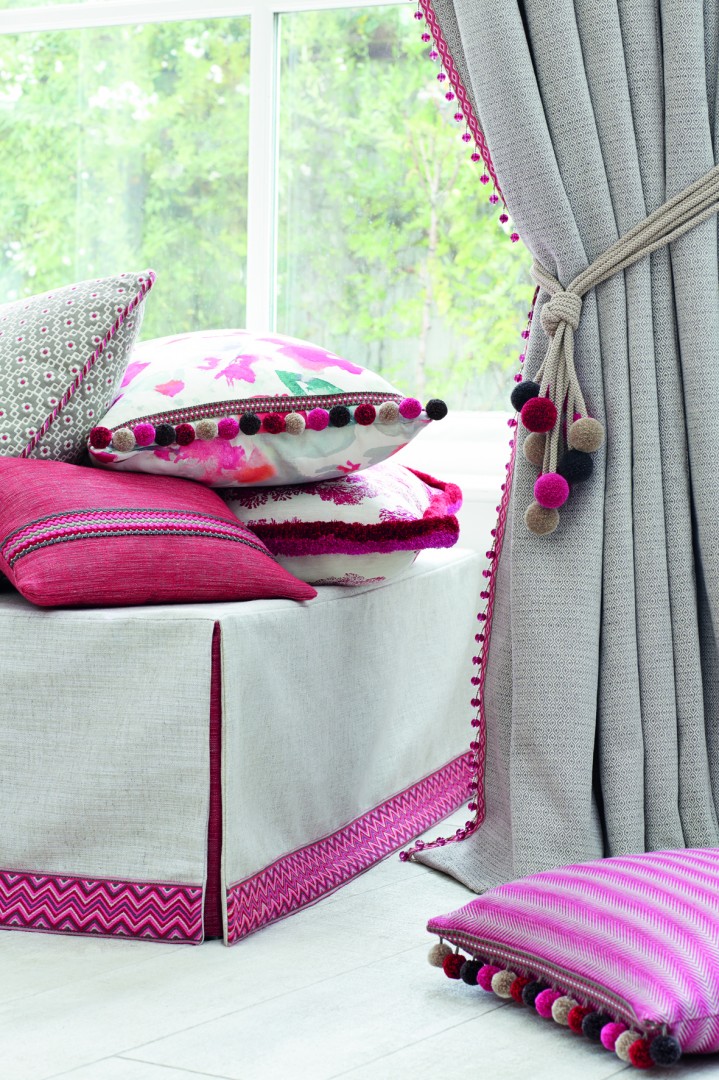 Romo. Cheerful pom-poms, beads, braids, borders and fringes combine in a light-hearted symphony of colour and texture.
Textured trimmings
Modernist styles have dominated interior design for some time but we are now seeing the development of more dramatic looks, with the return of bold colour, statement ceilings and, best of all, fabulous trimmings (known in the trade as 'Passementerie'). No longer considered old-fashioned and stuffy, the new generation of trimmings has a very different feel, young, full of glamour and brilliantly contemporary, bringing joy and creativity back into our homes. What better way to add texture and quirky personality to curtains, pelmets, blinds.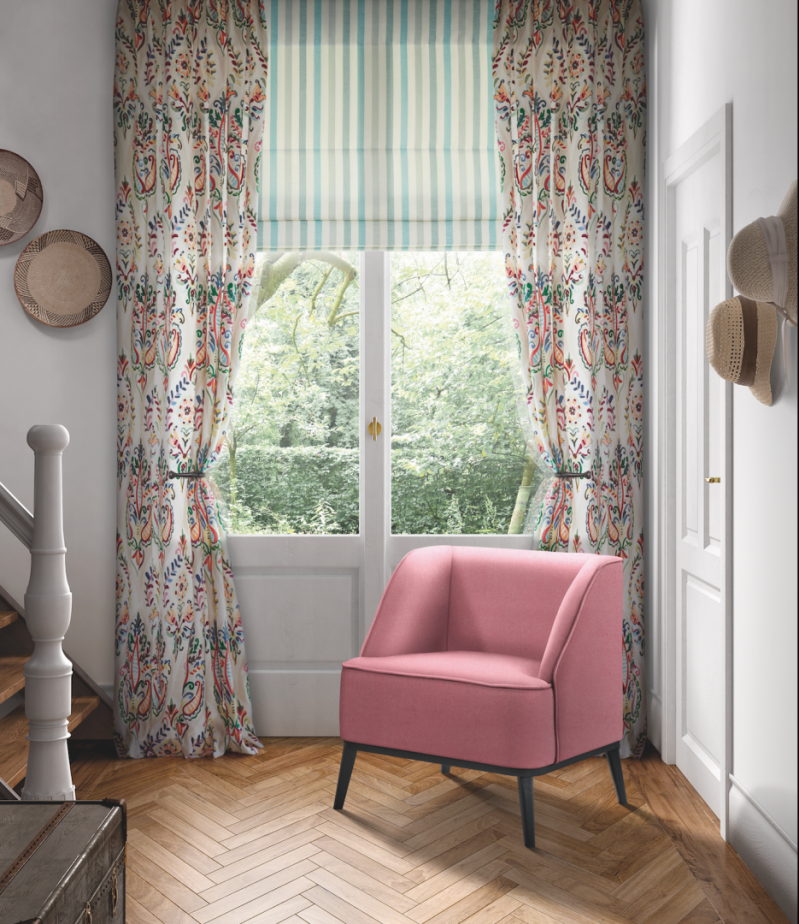 Playful and fresh, we love the zesty 'Confetti' collection from Wind. Confetti is a high-end linen collection which will certainly please the linen fans and it is suitable for contemporary and classical decorations. A true celebration of colour, this stunning collection allows you to easily mix and match patterns and colour with confidence.