We all know that the way to the heart is through the stomach, so February is the ideal month to cook up a romantic feast and seafood always makes a meal special. Faced with an abundance of cookery books to choose from, finding something which looks delicious and different but also achievable can be challenging.
The Little Book of Seafood (Meze Publishing, £12) is a culinary celebration which brings together a collection of seafood recipes from chefs and renowned restaurants across the UK.
The book highlights the best artisan producers, fishermen, Michelin-starred restaurants, fish and chip shops, fishmongers, bistros, gastro pubs and many more unique ventures as part of the publisher's Get Stuck In series. Even more interesting are the stories; each offers an insight into the personal experiences and successes of the contributors within the world of seafood. Chefs, restaurants and business owners have all shared their stories.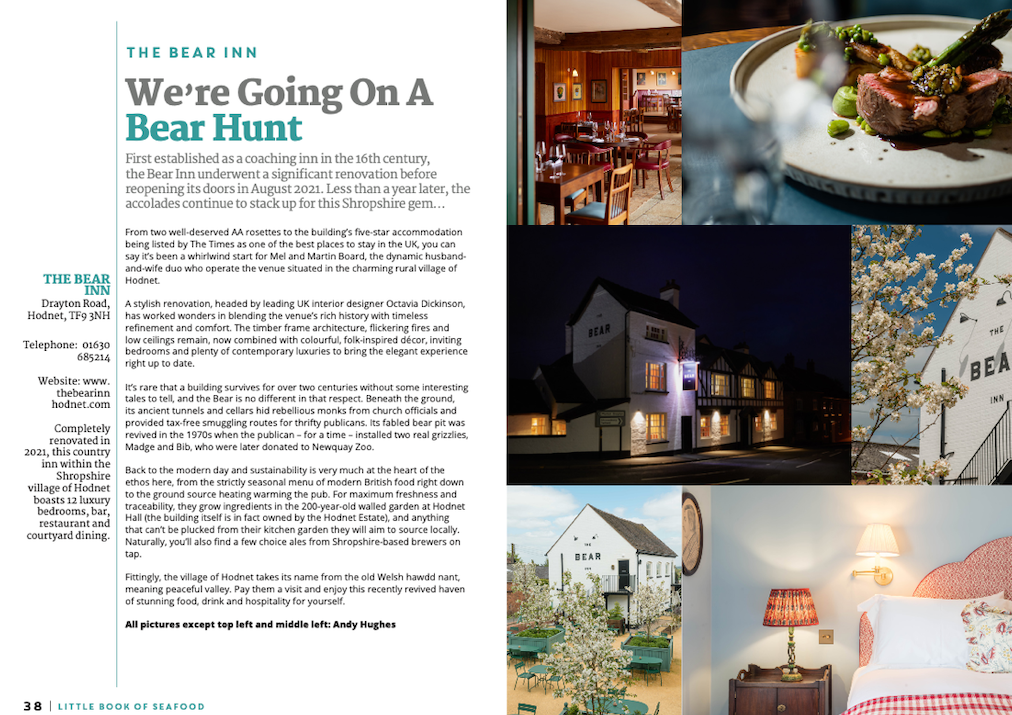 Whilst there are recipes from chefs such as the Michelin-starred Galton Blackiston who runs Morston Hall Country House Hotel who shows how to make a fabulous Pan-Fried Wild Sea Bass and also from Scutcher's Fine Dining Restaurant in Sudbury, Suffolk, who provide a recipe for Fillet of Wild Turbot, there are also more straightforward recipes, too.
What makes this book worth buying is the background information of how to buy and prepare shellfish, common types of fish and how to cook them and how to buy and fillet fish. If you know how to do the basic preparation of selecting and handling your main ingredient, following the recipes is so much easier. Whilst you will find traditional recipes for dishes such as an Indulgent Fish Pie from Fyne Fish, and Smoked Trout Fishcakes from Bibury Trout, there are also many inspirational recipes using Italian, Indian and Asian influences.
The recipes are beautifully written, with practical tips and great photography of the finished dishes. It helps when you get an insight into what you are aiming for.
The Little Book of Seafood is available from bookshops including Waterstones, online and from the publishers at mezepublishing.co.uk