Founded in 1927 with the aim of "opening gardens of quality, character and interest to the public for charity", the National Garden Scheme (NGS) welcomes visitors around the country to explore more than 3,500 privately owned gardens.
When the scheme began over six hundred private gardens were opened, with entry fees raising £8,191 to support district nurses. The Scheme's Charitable Trust launched in 1980 as an independent charity with the Queen Mother as Patron. Today the Patron is King Charles III, and money raised supports the Queen's Nursing Institute, along with other charities including Perennial which supports people working in the horticultural industry, and Macmillan Cancer Support.
Gardens are opened by their owners on specific dates in the year and full details of all gardens opened under the NGS in England can either be found in The Garden Visitor's Handbook (formerly the Yellow Book) and online. A visit to one of the many gardens in Oxfordshire that are part of the NGS provide somewhere special to spend a few hours. We have selected three for you to see this summer and into autumn…and the choice was not easy. 
Southbank, Epwell near Banbury 
Southbank covers approximately three quarters of an acre. Prior to the 2020 lockdown, the garden had small flower beds with lots of lawn as owner Alan Cooper was kept busy working as a self-employed gardener caring for his customers' gardens. However, with a little more time on his hands, the borders grew substantially, and are now the perfect place to grow a collection of rare and tender perennials and annuals. There is a deep tropical border with many Cannas, Ensete Banana, giant Specie Dahlias and Salvias together with many species of hardy Geraniums, all grown from seed. The front garden at Southbank does not disappoint either; there are several varieties of Persicaria providing summer colour and Asters for vibrant autumn colour. 
Alan grows most of his plants from seed which he gets from the Hardy Plant Society seed distribution scheme. He sows in the region of 50 packets of seeds each year, some of which take years to germinate. In 2022, he added a wildlife pond and hibernaculum, planting a selection of unusual bog and water plants.   
Southbank, Back Lane, Epwell, near Banbury OX15 6LF  
Sunday 3 September 1.00pm -6.00pm £4/adults, children go free. Teas in aid of the local church are available in the village hall. The garden is also open for small groups up to 12 people with dates arranged directly with Alan Cooper, alan.cooper2019@gmail.com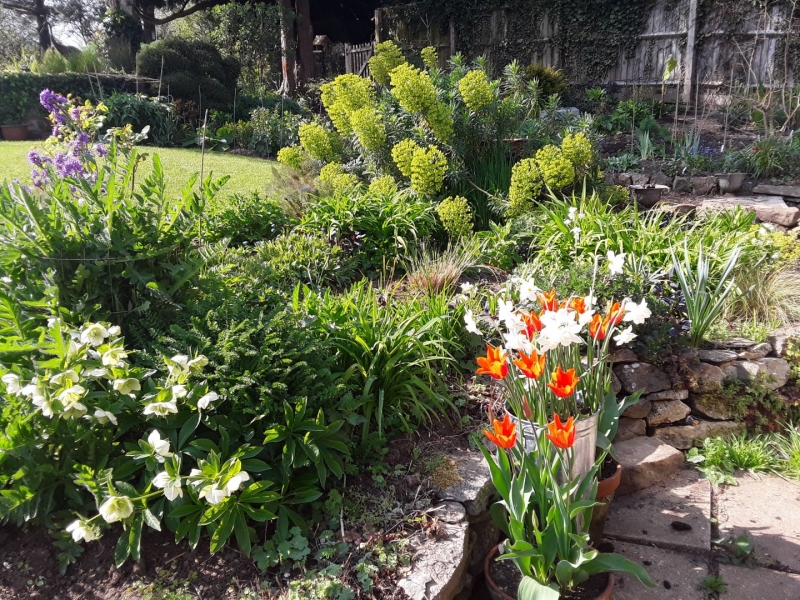 Mill Barn, Chalgrove, South Oxfordshire  
Belonging to Pat Hougham, Mill Barn is a quintessential English country garden and was carefully created some fifteen years ago by Pat and her husband when they moved into the property. The gardens were once part of the neighbouring 17th century mill, but now take in the advantage of the mill stream environment, with wheelchair friendly accessibility.  
There is a lawn area surrounded by high hedges creating a micro-climate with the mill stream running along the southern border. The garden is divided into areas by paved paths, rose archways, a pergola, and cordons of fruit trees surrounding a vegetable plot. There are 13 borders planted in an informal cottage garden style combining a glorious mix of perennials, including delphiniums, lupins, alstroemerias, and annuals grown from seed. Roses can be found throughout the garden with the front of the house covered by David Austin's Lady of Shalott which flowers throughout the summer. There is always something of interest – even into September – for visitors to see and admire. Anyone visiting the garden is encouraged to take advantage of one of the many places to sit and enjoy the surroundings. 
Mill Barn in Mill Lane, Chalgrove OX44 7SL.  
Mill Barn can be visited until the end of October 2023 by prior arrangement with Pat via email Gmec@outlook.com. Entry is £4 for adults and free for children. An optional cream tea can also be booked at £4 per head.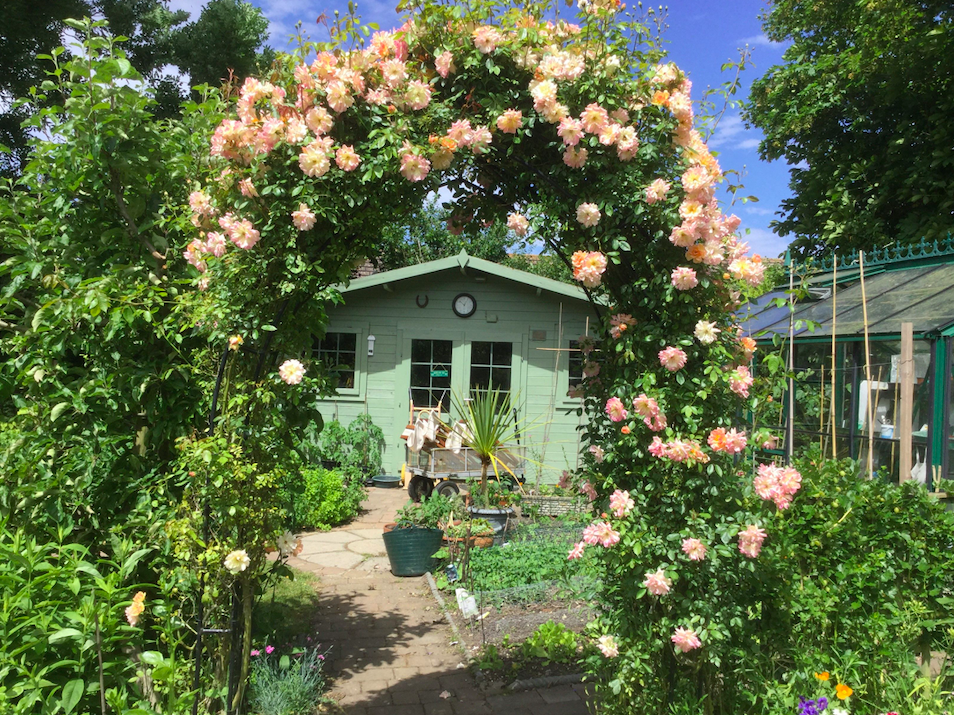 Upper Green, Horton-cum-Studley, Oxfordshire  
Susan Burge and her husband Peter moved to Upper Green in 1986 and since then the couple have worked hard to turn their half-acre plot into a beautiful, informal garden. The heavy clay soil, once too wet to work has been lightened by Peter's excellent homemade compost. Susan has stocked the garden with more than 1,500 plants. Many hold special memories as they came from Susan's parents or from her aunts in Northern Ireland where she was first introduced to gardening as a child.  
Amongst the joys to savour are the views to Bernwood Forest and the Chilterns beyond. The planted areas include a gravel garden, mixed borders packed with interesting perennials, a small potager edged by decorative box balls, a bog garden, and a pond with great crested newts in residence. Roses ramble into old apple trees and old-fashioned shrub roses give colour and scent. Autumn colour is provided by asters, foliage and berries. Metal sculptures created by Sophie Thompson provide focal points.  
Upper Green, Brill Road, Horton-cum-Studley, OX13 1BU Sue welcomes groups of visitors from one person to 30, by arrangement from February to October each year. Adult entry is £5, and children are free. (No dogs). Contact via sue.burge@ndm.ox.ac.uk to arrange a visit. To find out more about the garden, visit uppergreengarden.co.uk