Once upon a time, in a land not so dissimilar to our own, four artists met by chance… one was enchanted by the folktales of the Nordic lands, the second fell under the spell of the ancient Greeks, the third succumbed to the charms of Imperial Japan and the fourth fell in love with the allure of the classical goddesses.
Four contemporary painters offer a new perspective on classical fables in their group exhibition at The North Wall, Oxford. This exciting body of work encompasses over 15 paintings created especially for this vibrant gallery and theatre space, based in Summertown. Subject matters range from portraits of modern-day goddesses to botanical symbols inspired by the Japanese creation myth.
Julie Bennett (https://www.juliebennett.co.uk/) Julie's large scale portraits in this exhibition re-examine the classical myths of three Greek goddesses; Pheme, Iris and Nike.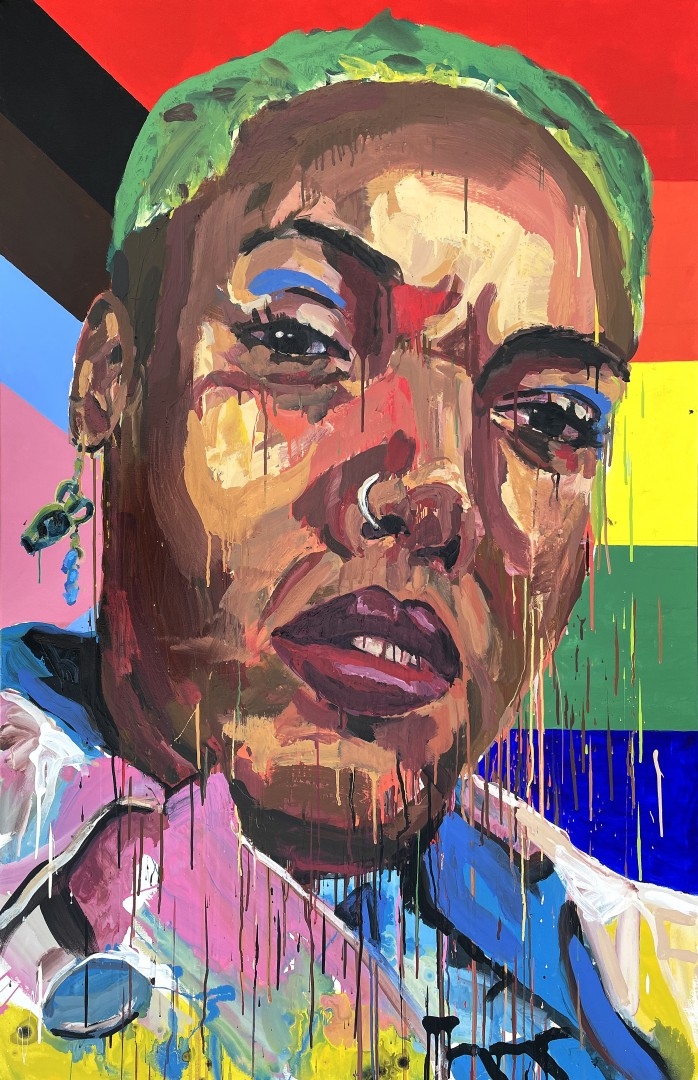 Josie Clouting (http://www.josephineclouting.com/) Josie's paintings explore the stories of Norse myths through the epic landscapes of Iceland. Playing with scale and mark-making, her work aims to celebrate these stories that seek to understand the forces and processes of nature.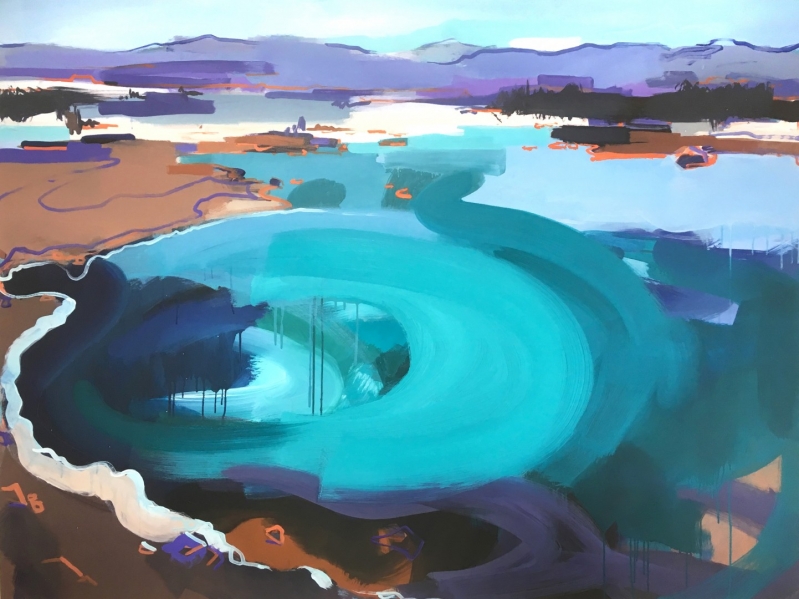 Michael Restrick places the gods in the home environment. Open doors, tabletops and signs of a party inform each myth. Michael graduated with a Fine Arts degree from Winchester School of Art (Southampton University) in 2003. Since he has exhibited with Candid Arts, Espacio Gallery and most notably, Thompson's Galleries 'Featured Artist' at their Autumn Exhibition in both 2017 and 2018. Recently showing with Stash Gallery in 2020, at 'John Lennon Is Not Dead'. During Covid, Michael found a new audience selling numerous works through the Artist Support Pledge. His works have been bought by private collectors in the UK and Internationally.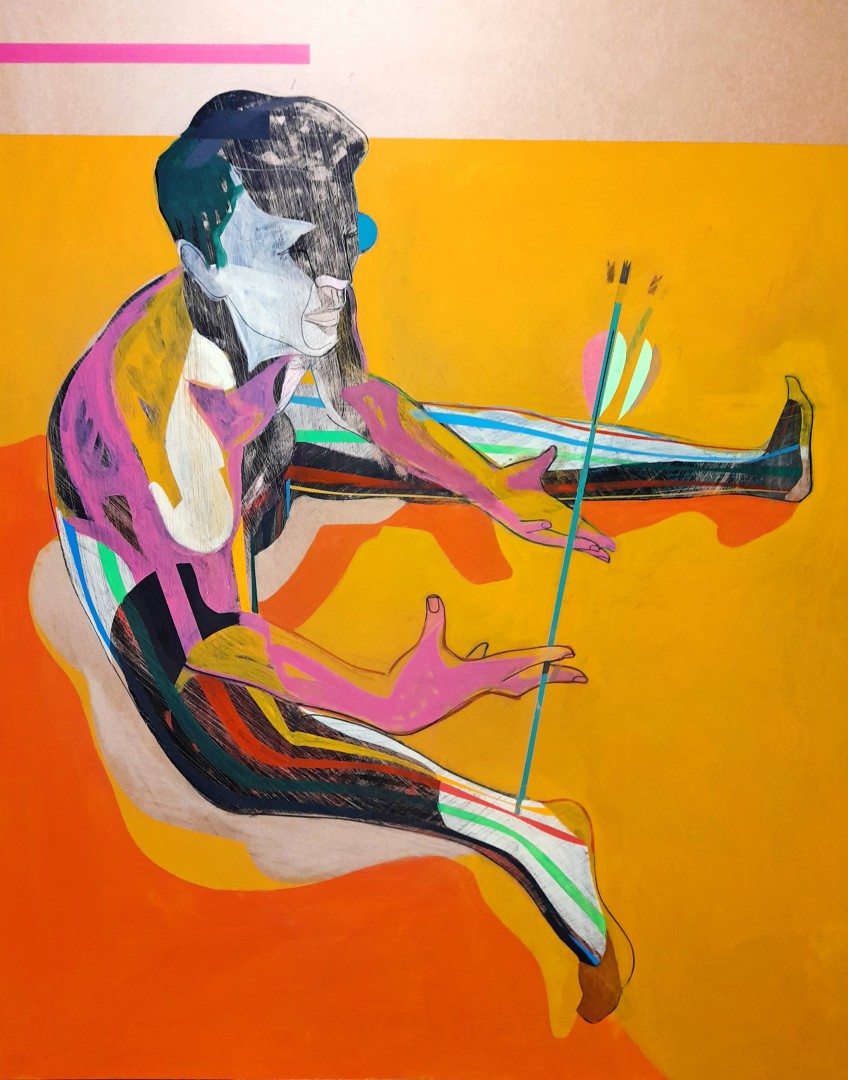 Lu Willis's intricate flower paintings celebrate the Japanese creation myth of Izanami and Izanagi. A Berkshire-based artist, Lu graduated from Chelsea College of Art in 1992 and has since shown widely in the UK and in Europe. Highlights include winning the Adlington prize in the Maidenhead Painting Club. Being a finalist in The Sunday Times watercolour competition. Runner up in 'Artist of the Year' with Artist and Illustrators magazine. Her works have also been selected for Cork Street open, Society of Women Artists, Uber Grenzen in Bonn, Germany, and Reading Museum.
Lunchtime talk: Saturday 23 April 12-1 pm
"In conversation": the Myth artists will discuss the meanings behind each work in the exhibition and their painting practices. Host Tabish Khan is an art critic who visits hundreds of exhibitions a year and believes passionately in making art accessible to everyone. He is visual arts editor for Londonist and a regular columnist for FAD Magazine. Please book your free place here: www.thenorthwall.com/whats-on
Meet the artists: Saturday 30 April 2-4 pm
Join Julie Bennett, Josie Clouting, Michael Restrick and Lu Willis, the four Myth artists, for an informal chat about the exhibited works and their inspiration. Open to all. No RSVP is required.