The Oxford Wine Cellar officially opens its doors to drinkers and diners in Oxford today (Wednesday 4th October).
Oxford's newest wine bar has opened in the city centre on the corner of the High Street and King Edward Street after extensive refurbishment. The new venue has one of the city's largest wine lists and welcomes locals, students, wine aficionados and visitors to Oxford.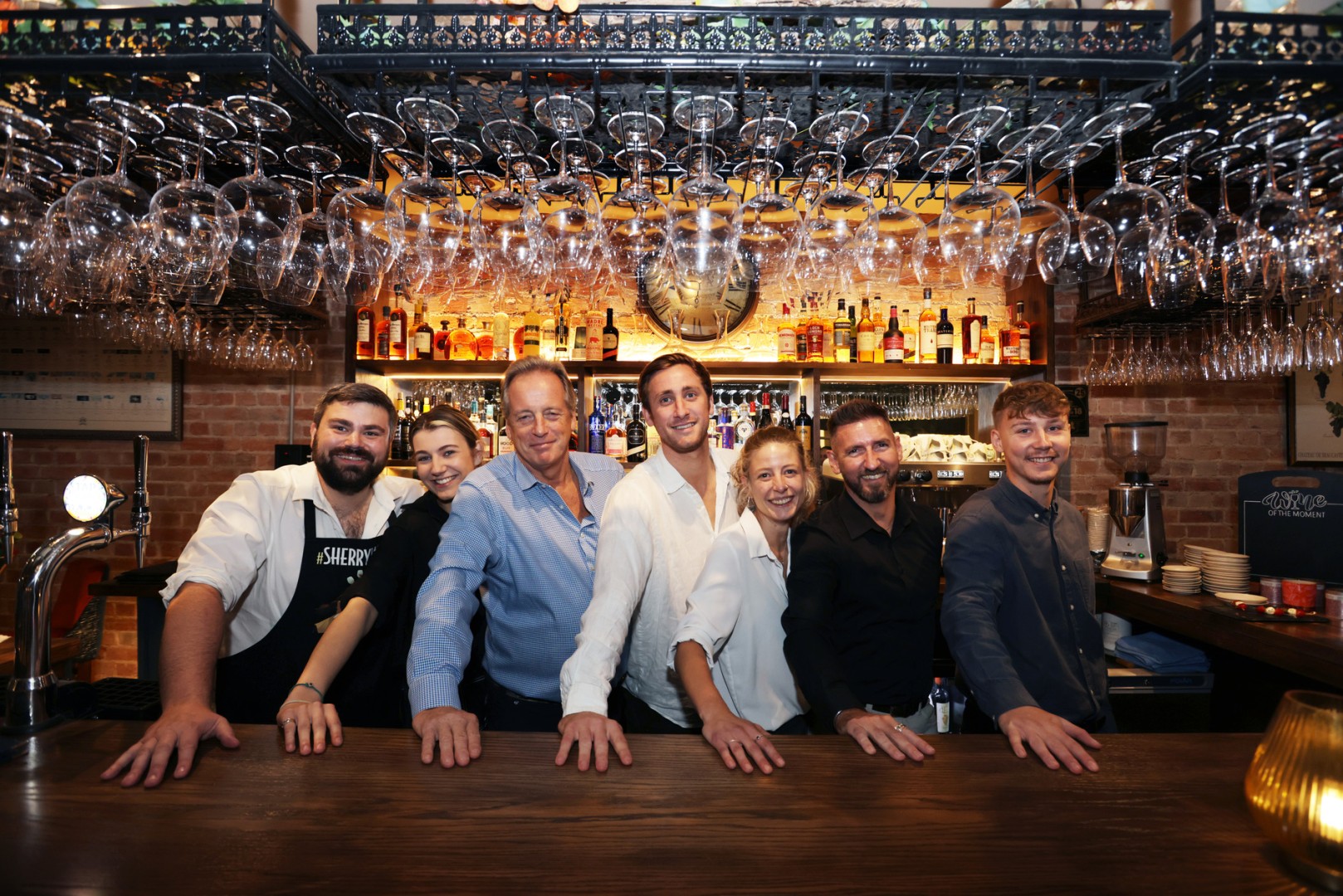 Guests can choose from more than 200 different quality and affordable wines from all around the world as well as an array of beers, spirits, soft drinks and tapas. The contemporary food menu serves a selection of meats and cheeses sourced from local suppliers as well as a mix of tapas.
George Sandbach, a director of The Oxford Wine Group, said: "We are so excited to finally be opening our doors in the city centre. This day has been a long time coming and we are pleased to now be able to welcome everyone into our newest venue – The Oxford Wine Cellar.
"The response from the people of Oxford has been great so far and we have been inundated with bookings and inquiries. We hope our new wine bar will become a go-to destination in the city for couples, groups of friends, families and colleagues to enjoy a great glass of wine."
During the six-month renovation, the Oxford Wine Cellar team worked closely with Interior Designer Emma Finneron to transform the former retail space into a tasteful, trendy venue that will be a go-to destination for all occasions.
The ground floor features a large bar and seating area while the basement has become an authentic wine cellar where guests can enjoy an intimate drinking and dining experience.
Ahead of the eagerly anticipated opening, The Oxford Wine Cellar hosted a VIP party last night to celebrate the launch. The team hosted nearly 100 people for an evening of wines and canapes and gave them the chance to be the first to see inside the new venue.
"Our opening party was a great success – it was brilliant to show off the space for the first time and share the concept with a selection of customers and contacts," added Mr Sandbach.
"We now look forward to welcoming everyone else to The Oxford Wine Cellar to experience it for themselves."
The Oxford Wine Cellar is the latest addition to the family-owned Oxford Wine Group portfolio which includes the Oxford Wine Company, the Oxford Wine Café, Sandy's Piano Bar and Little Sandy's in Witney. The family-owned, independent wine merchant has four retail shops around Oxford and a successful wholesale arm.
The Oxford Wine Cellar will be open every day of the week serving for drinks, light bites and coffee. The venue will be open between 12pm and 11pm Monday to Thursday, 12pm to 12am on Fridays and Saturdays and between 12pm and 10pm on Sundays.
Bookings for The Oxford Wine Cellar can be made via the website: oxfordwinecellar.co.uk/book-now