Cotswolds-based The Scenic Supper will reopen this month at Todenham Manor Farm near Moreton-in-Marsh. Building on its success since opening in July last year, The Scenic Supper (originally at King Stone Farm) is building seven, new bespoke glasshouses accommodating either two or four guests, set on a Cotswold hilltop with panoramic views and delicious monthly changing set menus of modern British dishes. The brainchild of three local school friends, Toby Baggott, Sam Lawson-King and Scott Sullivan, The Scenic Supper was launched in response to lockdown and on-going COVID restrictions. Pre-lockdown, Toby worked in events management, Sam has a professional background in wine and hospitality as well as owning and making his own award-winning artisan gin, King Stone Gin, and Scott runs an outside catering business. Immediately affected by lockdown restrictions, the trio decided to launch a socially distanced dining experience. We caught up with Sam and Toby to find out more.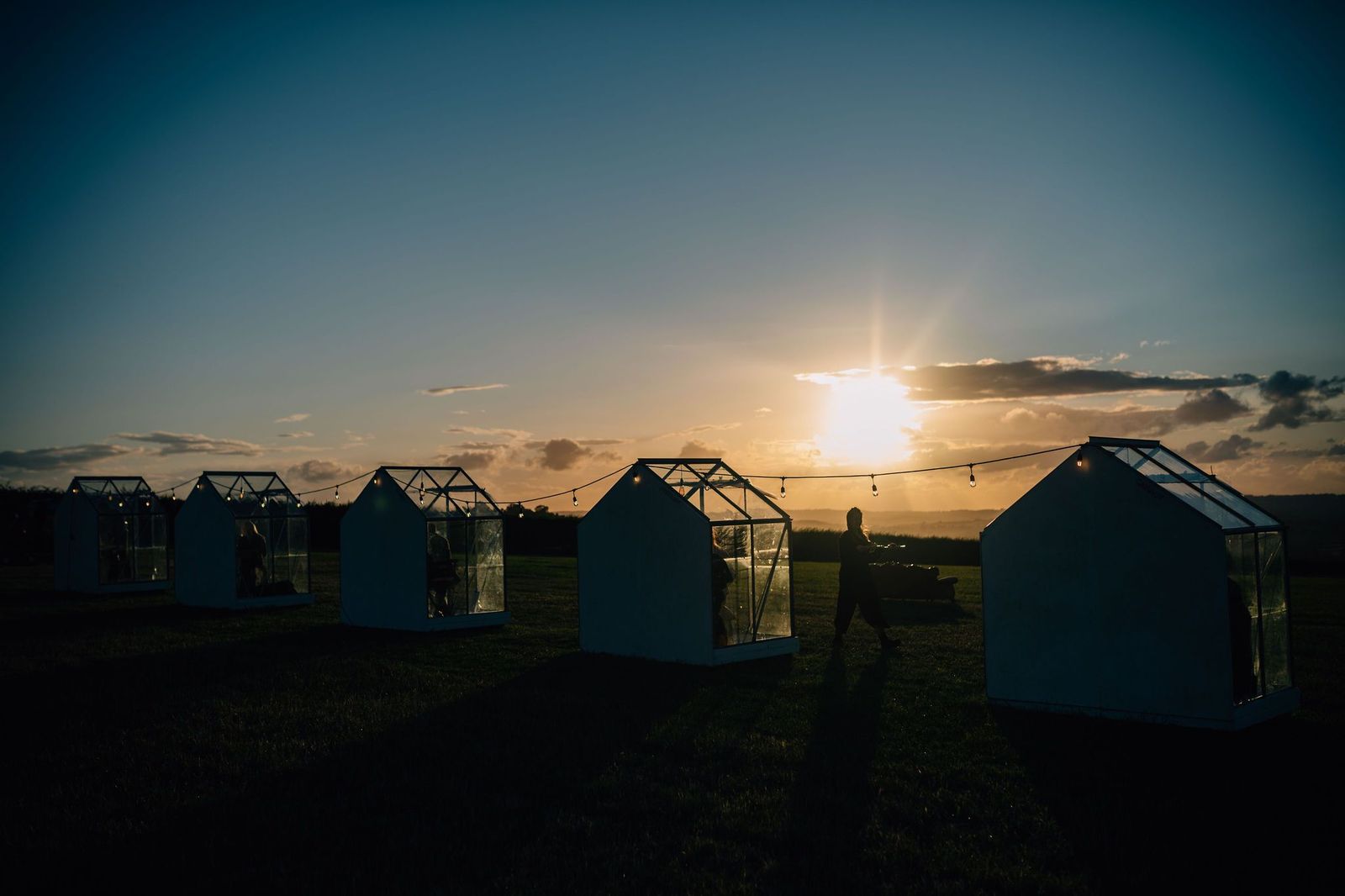 © Phil Hill
How did The Scenic Supper come to be?
Sam: I'll go right back to the first day at King Stone Farm. I'm there helping out, milking cows, because it's lockdown and I've got nothing to do. I get a message on WhatsApp from Toby, a picture of the Mediamatic greenhouses in Amsterdam, and 'we could do this at King Stone Farm'. I spoke to the farmer straight away, spoke to Scott that evening, we got him on-board, and then we started putting things together.
Do you think it's harder for an existing hospitality venue to adapt to COVID restrictions than to create a whole new establishment as you've done?
Toby: 100 per cent. I don't envy that task in the slightest. The Scenic Supper works without COVID, but it came about as a solution to the climate.
The three of you were at school together.
Sam: We were. We're very fortunate, there are six of us in a close-knit friendship group and we've known each other for about 20 years. And we've all worked with each other in different areas. When Toby ran Toby Edward Event Stylist, if there was a day's work and he needed an extra pair of hands, one of us would be drafted in. I'd be up a huge ladder hanging fabric at Cheltenham Literature Festival. Switch round, I run a little pop-up gin bar, Toby would come along and mix cocktails for the evening.
Did you all harbour dreams to work in hospitality?
Toby: When we were 16-18, we always put on parties, and that's progressively evolved to bigger New Year's Eve parties and then fallen into working in events, one way or another, whether it's gin, outdoor catering, or dressing them.
Sam: We've all been doing our little bit, chipping away, sculpting our craft, and now it's come together. We've had conversations, late night conversations, 'one day we're going to...' I've talked about owning a small intimate restaurant for about ten years, I remember having conversations with a guy I was working with in Australia, about owning a small restaurant where there's only 20-odd covers; I can sculpt wine lists, we've got amazing fresh produce coming out, it's a small team, the intimate dining we talk about gives you a real chance of one-to-one time with a guest. We've worked in busy pubs where you're looking down a Sunday service, you've got 200 people turning up, and there's 2 hours. It's going to be chaos and just not that fun.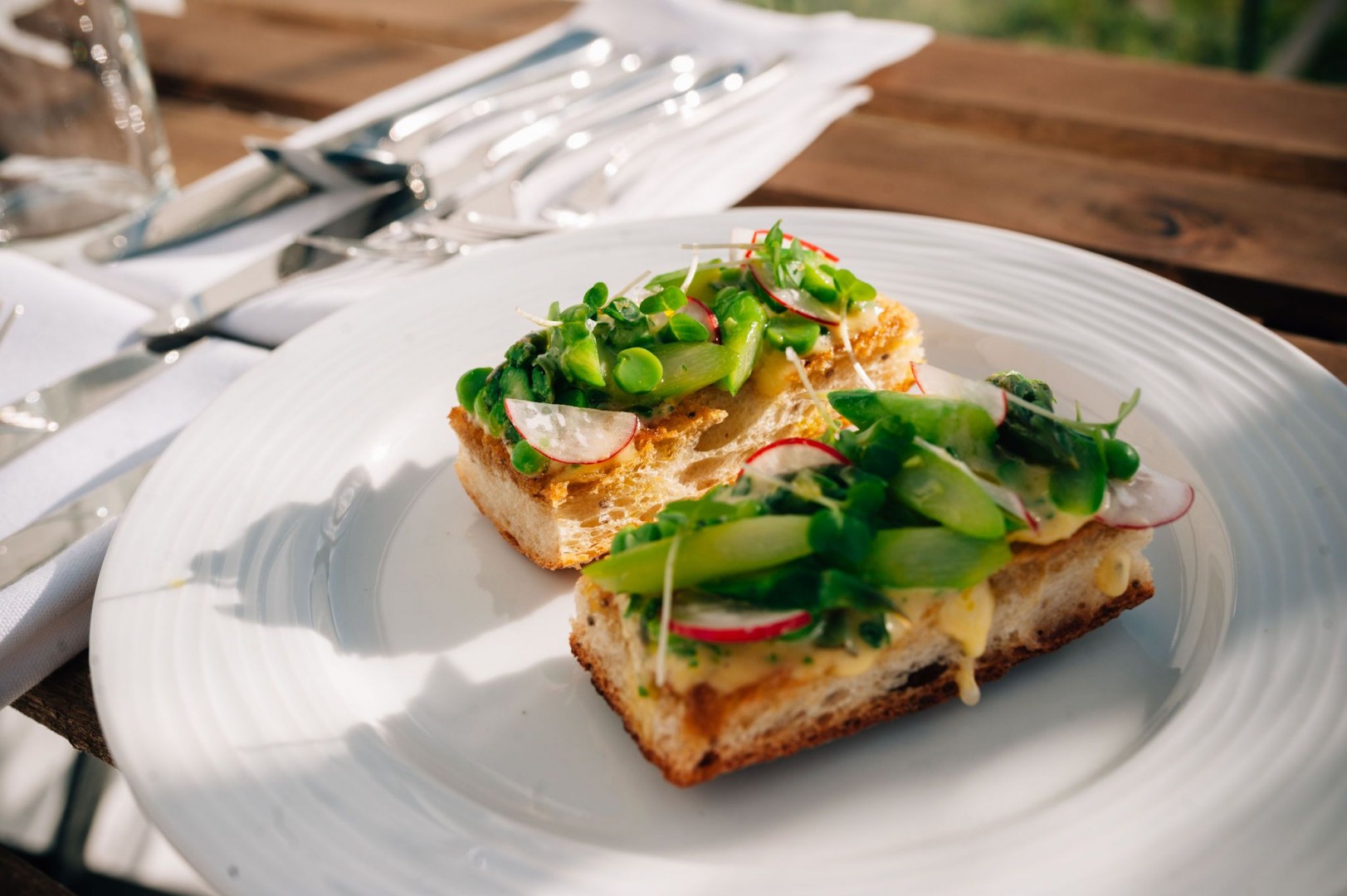 A lot of people have been cooking much more these past 12 months and may well have got quite good at it. Do you expect to open this year to a more discerning clientele?
Sam: We live in a world where everybody's a connoisseur – whether it's food, gin, wine – and everybody's a critic because they've all got social media. We've set a precedent for what we do (go to our gallery online and there are images of the food we put out) and always intend to maintain that level. If we do that, I think we should be alright.
Toby: It's been amazing to watch the chefs' craft, watching them have a love and passion for it, and being so cautious about every plate going out. We love cooking, great cooks, but none of us are chefs, and you realise that when you employ someone of our chefs' quality!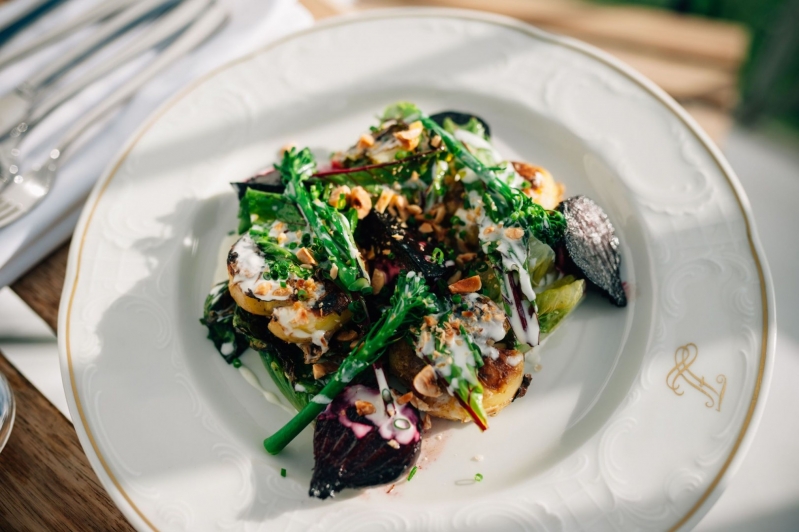 Also, you're the faces of The Scenic Supper so you need to be out on the floor with your diners.
Toby: That's one of the many aspects, people come to hear The Scenic Supper story, and for a chat.
Sam: When you come for dinner at The Scenic Supper, you come to have a bit of a party with Toby, Scott, and me. You laugh, joke, and you're a part of the experience. During the summer, it's a bit cult-y! Like, 'have you been to The Scenic Supper? It's good fun up there, on the side of a hill, and you're in little glass houses and there are cocktails flowing…' It's a nice fun vibe.
Championing local, seasonal produce is key to The Scenic Supper's farm to fork ethos. Knowing just how local what's on their plate is must affect a diner's overall experience.
Toby: It's incredible. At the new Todenham site, the lamb, beef and pork has been reared on the farm. You can see the pigs in the background, the love that's given to those animals. And when we were at King Stone in summer, we could stand there, point, and say, 'that's where the fruit and veg is from, that's where the cheese was made.' It's incredible to be able to point to the field a course came from. 
tell us a bit about your award-winning King Stone Gin… because gin makes us happy.
Sam: It makes me happy too! It's always great when you have a small brand, you put it  into a competition, up  against the big boys, and it takes 96 points and a gold medal at the  International Wines and Spirits Competition. I  think it's  delicious, most other people say it's delicious, but to have a bit of  credibility is great for a brand. I worked in the wine  industry for so long and wine is all over the world. Gin was my step back to the UK, we're in such a gin moment. It's also lovely to have an organic gin brand – sustainability has always been at the core of what I do – and to sculpt a cocktail list around it is a dream.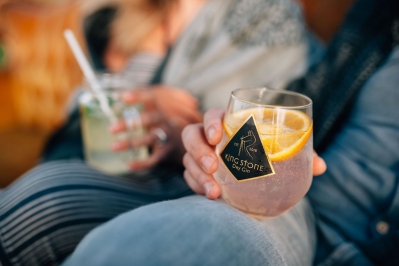 What cocktails have you been working on?
Sam: This year I'm playing with kombucha. You make a base syrup, add cider vinegar, and let it steep for a number of weeks. And I'm making a gin rhubarb ginger shrub, which will be a little bit tart, a little bit sweet. I've never done it before, but I've been playing, and starting to put things like that on the menu. 
which dishes from your set menu are you looking forward to serving diners?
Toby: I'm excited for the local rabbit, something I always wanted to do. There's a part of The Scenic Supper that is educational as well; in the winter with our venison, many people walked away loving it but had never tasted it before, because they would never normally choose it. It will be nice to see the rabbit, hopefully, come through. We introduced the cheese board at winter so that's back as well.
Sam: An optional sixth course! People  love a  cheese board.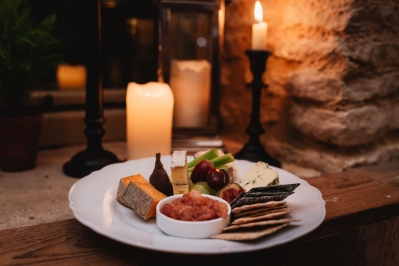 Where's the cheese from? 
Sam: For our winter event, of course we went local, so used a lot of King Stone Dairy, their Ashcombe and their Rollright. We had to put a Double Gloucester on, so got on-board with Jonathan Crump who produces the purest Double Gloucester, and we put a blue on. Homemade chutney as well.
When restaurants reopen, which ones are you looking forward to visiting?
Sam: I'm  looking forward to going back to London, to Noble Rot. They just released their book as well, their story, which is not massively dissimilar to what we've done.
Toby: Round here, The Churchill Arms at Paxford is one of my favourites.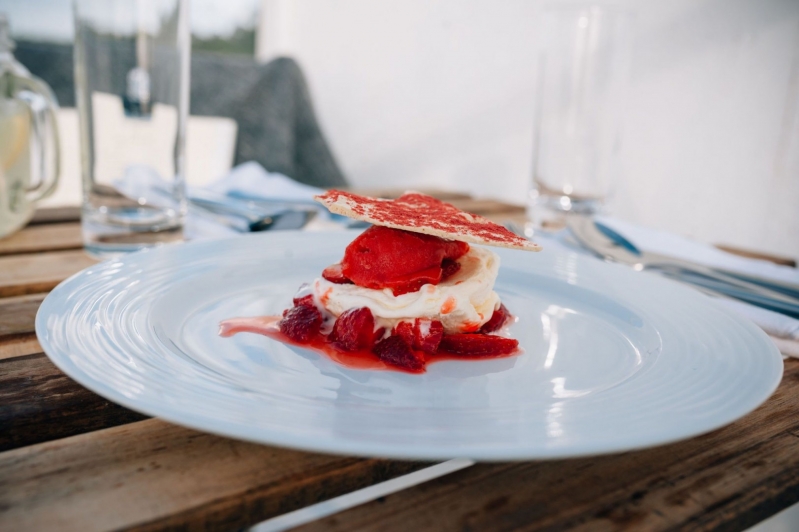 For more information and bookings visit thescenicsupper.co.uk
King Stone Gin at kingstonegin.com