Amanda Hanley shares her top tips on how to choose the perfect cushions for your home.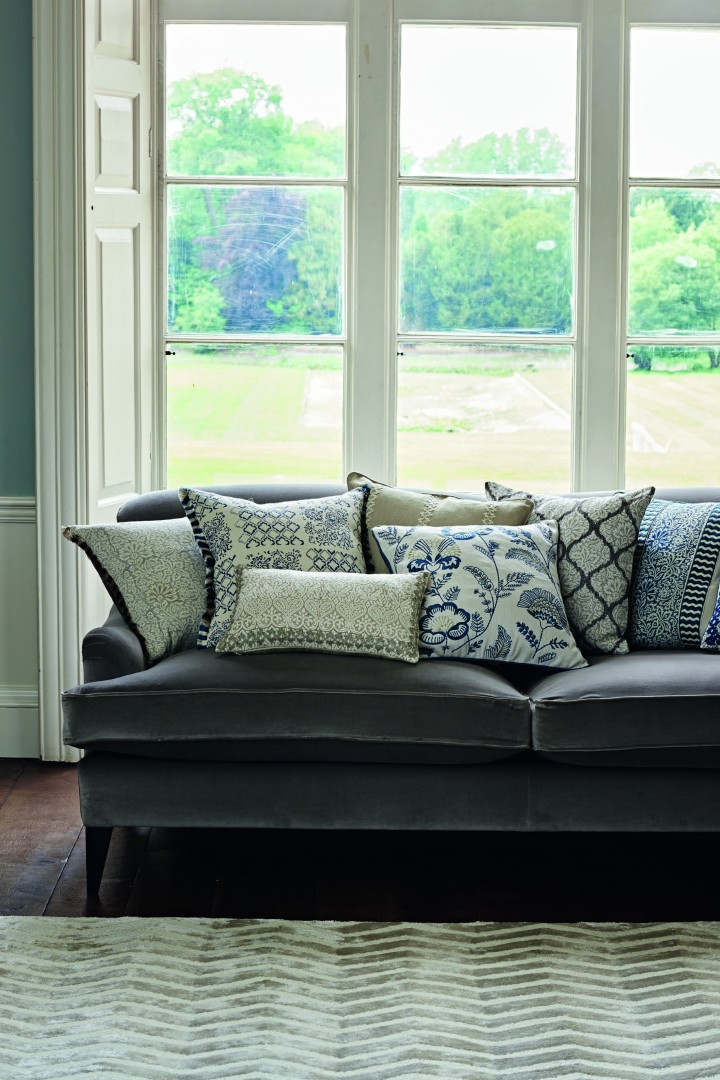 Picture courtesy of GP & J Baker
There are many things to consider when choosing cushions. They can be crucial in breathing new life into old, tired spaces and can be a simple way to update a room if you don't have the time, money or desire to redecorate it completely. Cushions can quickly bring harmony to mismatched rooms and help you enjoy unwinding and relaxing there once again.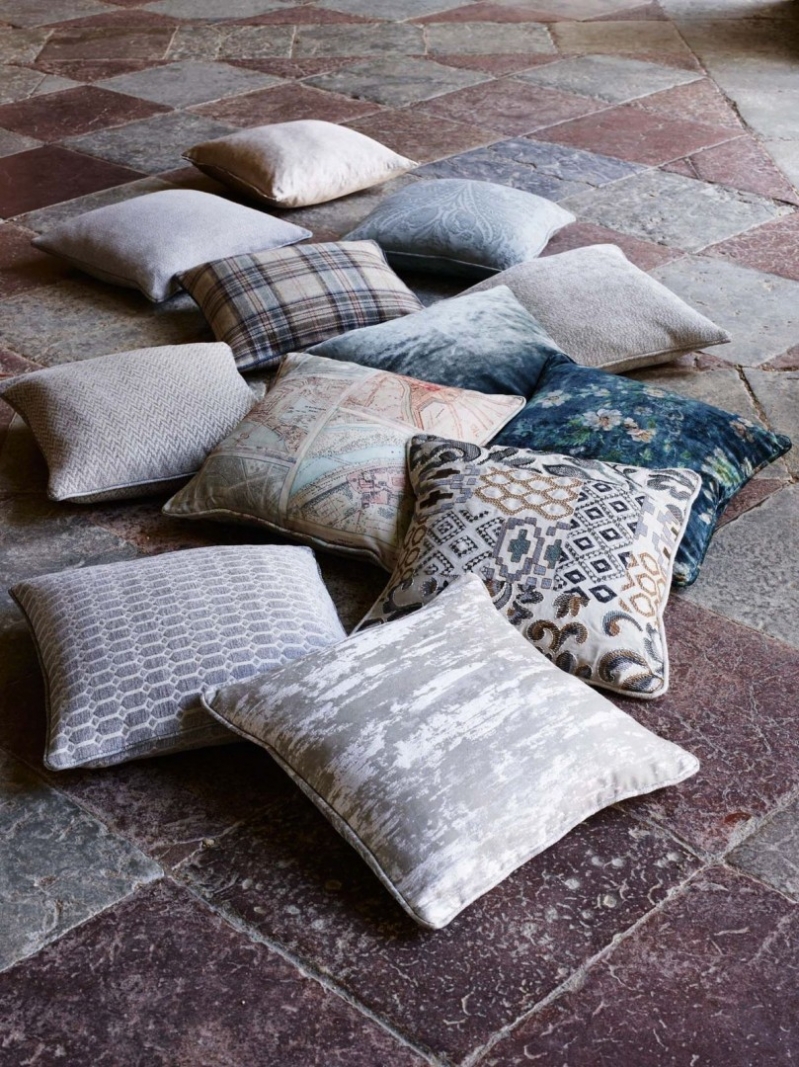 Picture courtesy of Mulberry Home
Choosing your colour and style
For a soft, clean, traditional look, try pairing your cushions with your room's existing colours. Include varying shades of that tone ranging from light to dark. Try adding more interest and texture to your sofa by mixing linen with sumptuous velvet.
If your style is bold, let your scheme reflect both your imagination and creativity. Brighter colours and iconic patterns would be an excellent choice – something that reflects your personality and innovative mind! Be sure to choose a mix of colours, sizes, and patterns which will ensure that your cushions don't look out of place. Build a cohesive mixture with at least one component (colour, fabric or pattern) in common.
Whatever style or material you choose, I would always recommend using samples to test the fit of your colour choices with everything else in your room. This will give you a feel for the most suitable style to blend with your existing interior design scheme.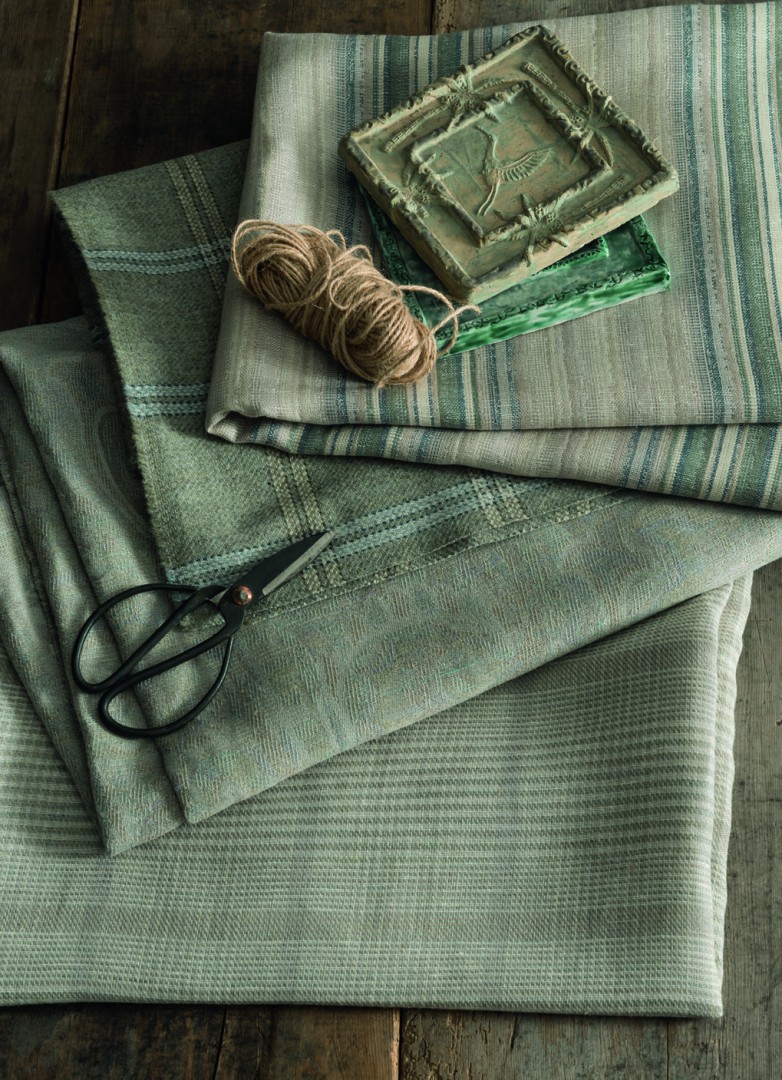 Made to measure
Bespoke cushions can be made to any specification, size, shape, and can feature your favourite fabric, allowing you to create something unique for your home. Your choice of material will bring personality, create a smile with the unexpected or perhaps soften the look and feel of a busy room.
If you own handmade, specially designed furniture, finding replacement, non-standard cushions may be challenging. Our bespoke service will, however, create a cushion to your exact requirements no matter what shape it may be. Whether it's a deep seating cushion, square on one side and round on the other or an L-shaped window seat cushion, it can be made to fit as if it were the original.
If you are completely unsure what to aim for and need assistance to decide what might work, then do seek professional help from an interior designer. Your designer will offer a fresh perspective, providing advice on fabric choices, sizes and the best style to suit your existing scheme.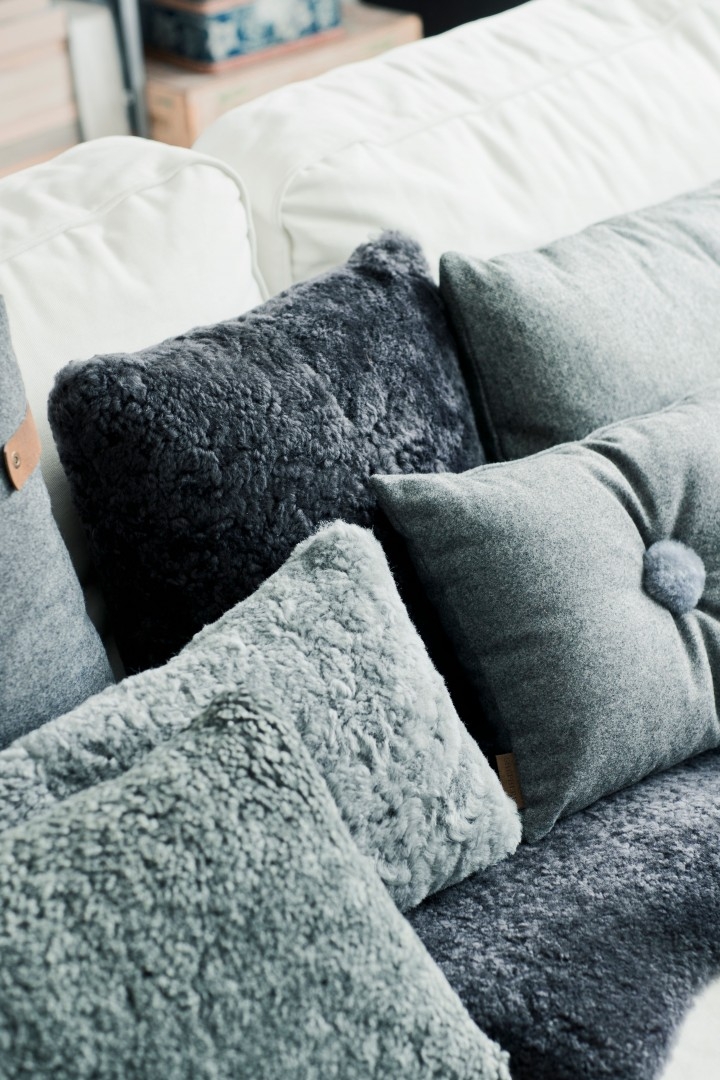 Picture courtesy of Shepherd of Sweden
Dress with the seasons 
Cushions can add comfort to your furniture and also provide seasonal attire, to dress it up or down and style any sofa to suit the mood of the time. A new set of cushions can bring an older sofa to life, mix up your style and revamp your whole seating arrangement. During colder months, layering up soft furnishings instantly makes a room more inviting. Consider swapping cool linens for rich velvets and warm sheepskin accessories, then, as the seasons change, simply change them back.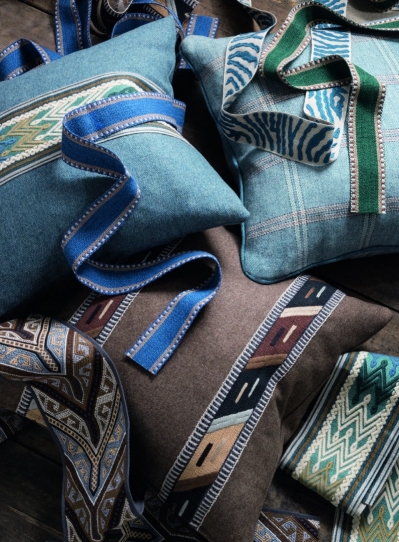 Mulberry Home's superlative collection of textural and colourful braids will add a brilliant defining detail to the modern interior. They range from a generously wide cross-stitched braid and a printed stripe embellished with multicoloured chevron embroidery, to the simplicity of a smart woven stripe in seven great coordinating colours.
It's all in the detail
As well as looking fantastic, trimmings can be used to efficiently cover unsightly joins, and to convert plain cushions into something unique. There is a tremendous array of trimmings from which to choose, including tassels, pompoms, beads and even jewels. Adding a little magic to your interior that cannot be bought off-the-shelf, trimmings can elevate the ordinary to the extraordinary. And, with a little know-how, they are generally straightforward to add yourself.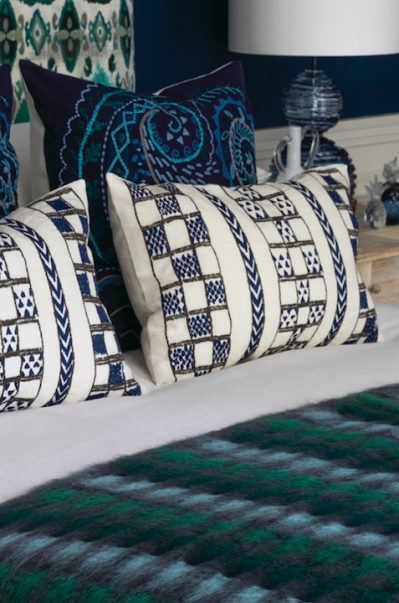 TOP NEW SPRING COLLECTIONS
I am especially delighted to be stocking the William Yeoward Spring 2021 Cushion Collection in our Burford showroom. This new range has a particular artisan, handcrafted feel. Each cushion is unique, whether beautifully printed, woven with interesting detail or exquisitely embroidered.