March marks International Women's Day and is also the month in which the Literary Festival transforms our city into a veritable salon of word and thought. Who better to channel than one of the few truly iconic writers, Chimamanda Ngozi Adichie? Feminist, writer and lover of makeup, I came to her through her novels and soon found myself engaged on many levels, not least with her style. Her commitment to only wearing clothes made by Nigerian designers has given an incredible platform for the myriad designers from that country, and her commitment to feminism has evolved the international conversation around women's issues. In fact, her entire outward-facing self proudly proclaims a woman who clearly stands for something. You may not agree with her every point, but not only does she speak with confidence and conviction, she also makes conscious decisions to practice what she preaches.
Makeup
It is a bore, but there are doubtless some who still wonder if makeup and feminism are compatible. I direct them to Adichie's own words to Vogue on becoming a brand ambassador for No7: "Things that are traditionally masculine sort of have this patina of seriousness even when they're not, in a way that makeup and fashion don't. And I find myself questioning that more and more." Makeup transforms, creates, enhances or embellishes and, like Adichie, I enjoy colour, especially when applied to a lip. Profusion Lips-To-Go Kit in Ambitious (£5.99, profusioncosmetics.co.uk) is my pick of the month. Unapologetically vivid colour to be applied in three stages; pencil, crème colour and a holographic non-sticky gloss. The outstanding formulation means it punches far above its price and, unlike many similar products, doesn't dry and lasts until the end of the working day. Perfect for lippy women.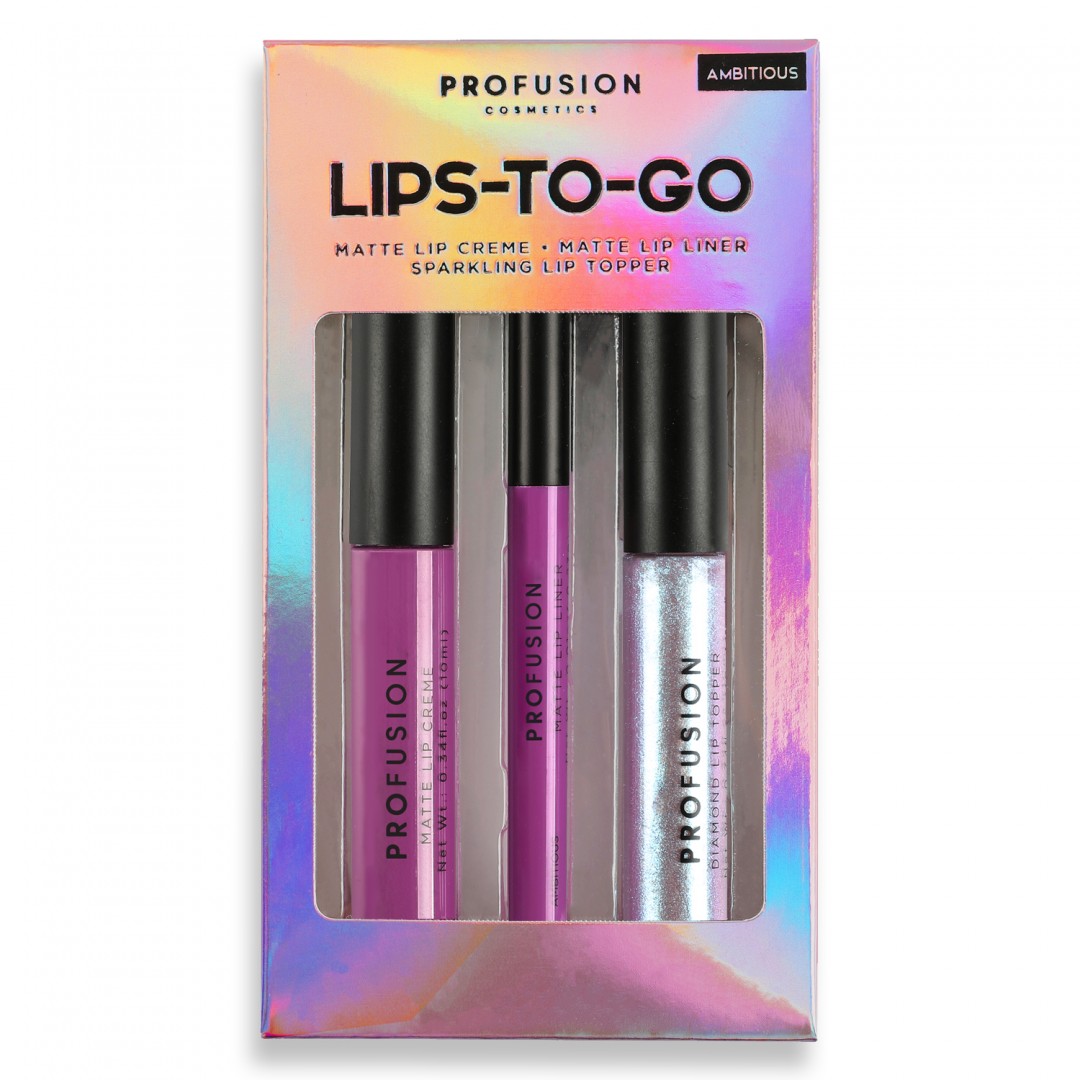 Clothes
In 2017 Adichie described her project 'Wear Nigerian' as a "benign form of nationalism". I have been avidly following her progress and, in particular, lusting over the abundance of Ankara prints (wax-printed cotton). At October's Real Oxford Fashion Show, I had the pleasure of meeting Temi of TemAD Collections (check out her Instagram). OK, the label is based in Berkshire not Nigeria, but I'm sure you'll forgive me when you set eyes on this; the Molybdenum wrap top from the Oxygenated range (£45 etsy.com/uk/shop/TemAD), available in three colour-ways each featuring a different print. Intrigued by its name, I did a little research and discovered that molybdenum is an essential mineral in our bodies which works as vital cofactor to four key enzymes. Simply put, it helps other elements work at their best level. Translate that into styling-speak and you have the perfect name for a piece which will work with a surprising variety of looks. The styling is everything I love – bracelet-length statement sleeve, nipped in waist and a flattering deep V-neckline. Of course, if I was feeling modest I could wear this over a plain t-shirt, vest or tunic in a complementary or contrasting colour. Top of the class for sheer versatility.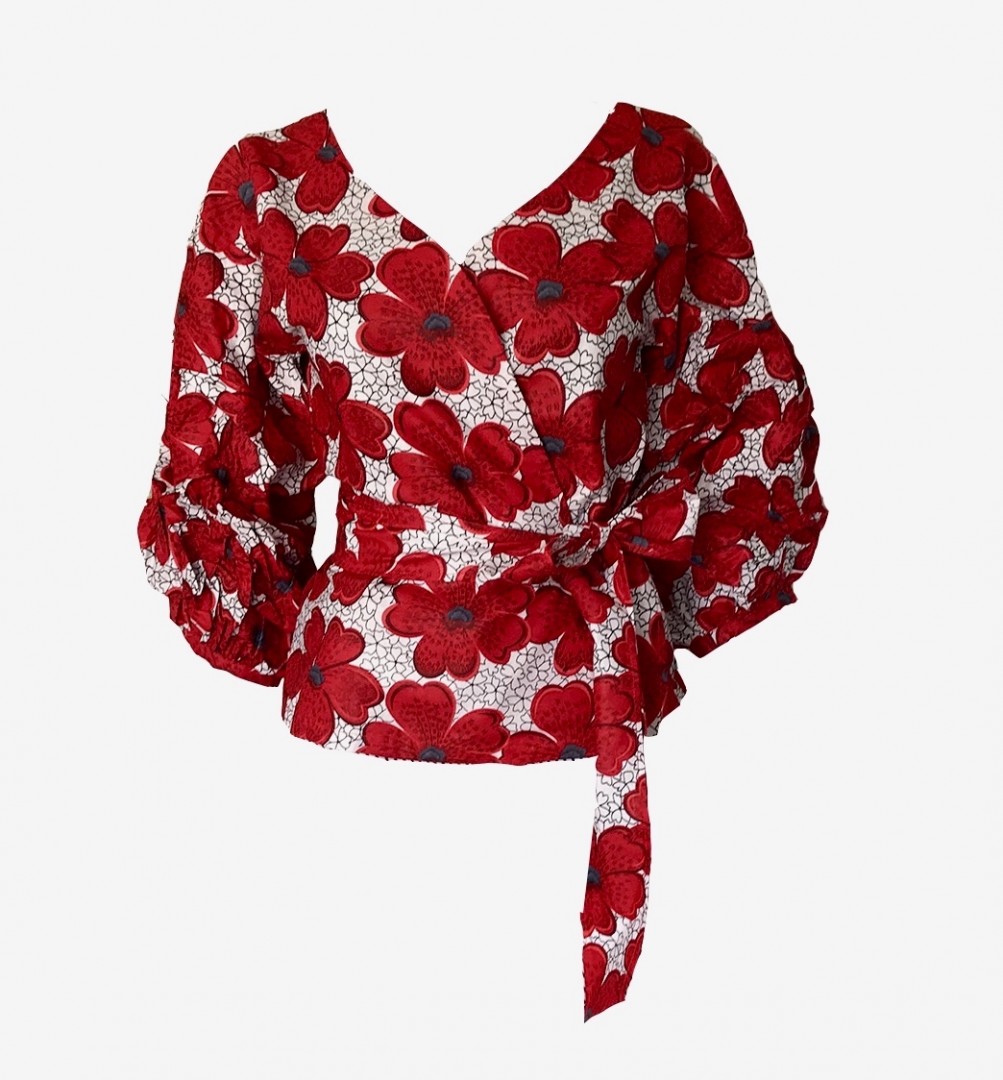 Scent
103 (around £40 online at bonparfumeur.com or at cult shop, Trunk, in Marylebone) is my fragrance choice for Chimamanda for the simple reason that it contains a sweet fresh hibiscus top note, and so is my nod to Adichie's Purple Hibiscus (perhaps I am being overly literal this month, but I am channelling a literary icon). Its creator, Bon Parfumeur, is a contemporary French fragrance house with a comprehensive compendium of scents, designed to be worn both jointly and severally. 103 is firmly in the floral family with a heart filled with jasmine, secured by a musky-vanilla base. The effect manages to be simultaneously surprising and familiar, and close examination of my scent-psyche suggests that vanilla + musk = an evocation of Body Shop's White Musk, mainstay of my teenage years. Further investigation proves my olfactory acuity is dead on, but whilst 103 might provide a hit of nostalgia it must be stated that as a fragrance it is operating in a very different league. That punch of jasmine transforms this scent into an intoxicating, luscious reminder that summer will return.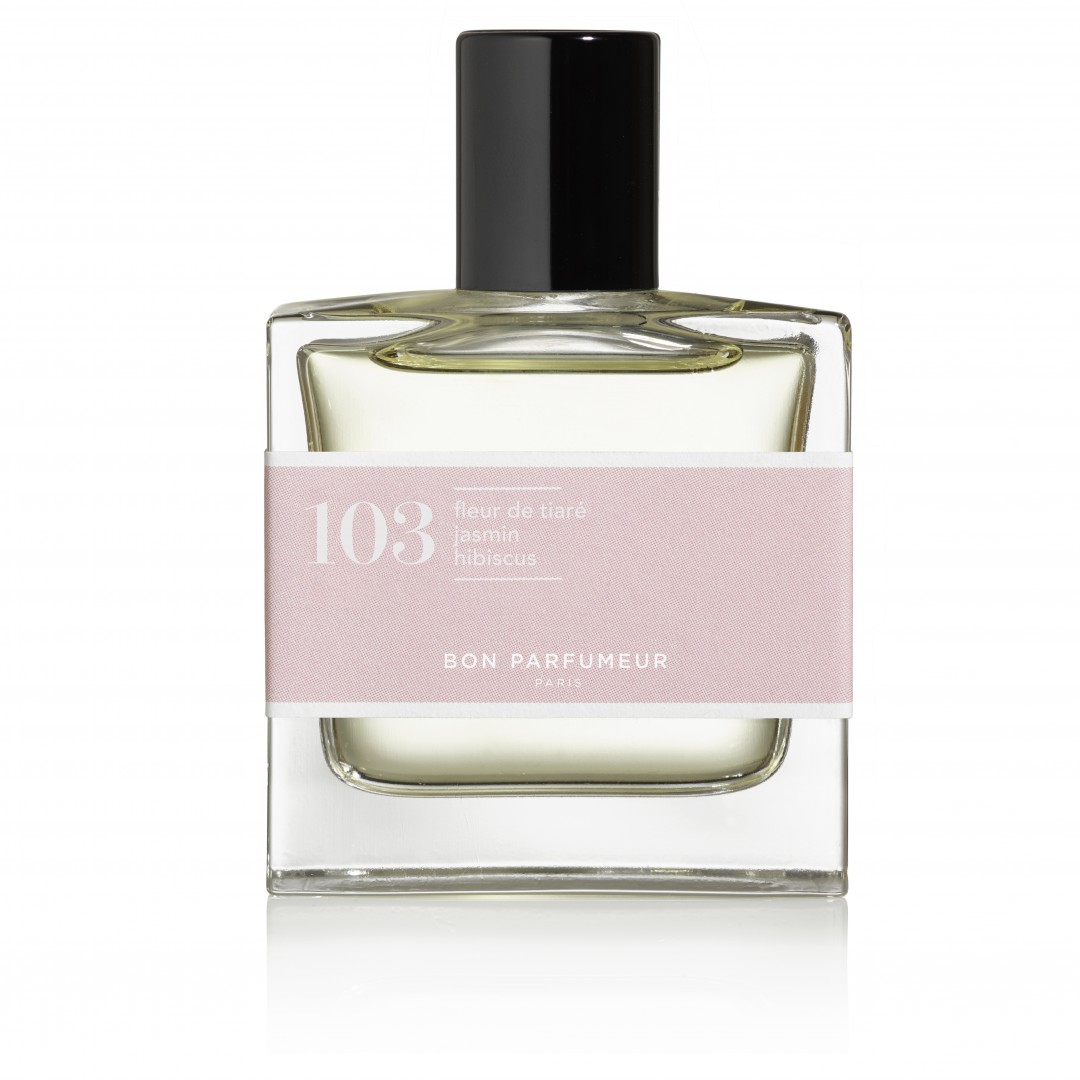 Accessory
There's a fine art to mixing prints but a reliable rule of thumb is to keep to the same colour palette, so whilst I have deliberated considerably over this choice (not least because March is not the balmiest of months and these are somewhat exposing of the winter foot) I just cannot bring myself to deprive you of the clashing-matching aesthetic which this slider creates when juxtaposed with the top. If I then said the words 'vegan shoe' you could possibly consider it a juxtaposition too far, but this red gingham mule comes courtesy of vegan shoe brand, Ruby Shoo (£40 rubyshoo.com) and I have fallen hard for its air of exuberance, courtesy of the ruffled vamp. Critically, this isn't a case of style over content; it has a bit of a heel and a bit of a heel is perfection if your feet struggled with the uber-flatness of the ballet pump years. I'm just waiting until there's a patch of blue sky big enough for a pair of sailor's trousers…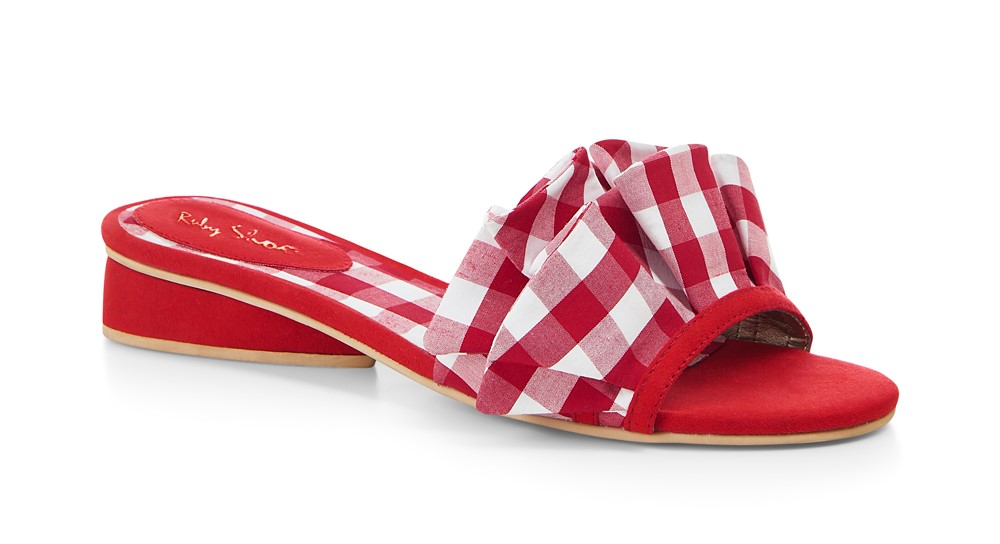 Finishing Touch
Yes, yes, I know. Don't judge a book by the cover but when the cover is inspired by the author's own scarf, I'm hoping you'll indulge me. When Adichie accepted the Orange Prize for Fiction for Half of a Yellow Sun in 2007, she was wearing a beautiful headwrap which was so memorable that the cover designer for"¯We Should All Be Feminists (2014) used it as inspiration. If I'm considering a great writer isn't it only right that my finishing touch should be a book? Picture the scene: I clasp this to my chest as I walk through Broad Street toward the Bodleian by way of Blackwell's, brow furrowed in deep contemplation. Bright, bold, feminist and on point – now that's a look I want to be channelling.