Meera Syal CBE has undeniable funny bones and her contribution to the arts spans literature, theatre, film, music, journalism and television. Back in the late 90s, though, when she and the rest of the ensemble cast first broke ground with the comedy sketch show Goodness Gracious Me, I must confess I was initially drawn to her looks. She is relatable and gorgeous in all the best ways and I can't get enough of her blended look, marrying traditional Indian style notes with cool-girl Brit. I like the bouffe in her hair and the prevalence of ex-goth black – takes one to know one – coupled with a dupatta or shoulder shawl and mesmerising black-rimmed eyes. Her work is utterly fearless, often making herself the butt of the joke and yet still winning at life. At the ripe old age of 41 she played the very unglamorous granny, Ummi, in the Emmy Award-winning The Kumars at No. 42 and went on to marry co-star Sanjeev Bhaskar, who played her grandson on screen. The couple renewed their vows earlier this year and together star in this summer's Curtis/Boyle mashup rom-com, Yesterday.
Makeup
Traditionally, Indian mothers – concerned that their beloved child's scrumptiousness may attract ill will – apply kohl (kajal) to create a 'black mark', thereby rendering them imperfect and so safe from bad glances (buri nazar). The use of it as an eyeliner is twofold; medicinal (with added herbs to benefit eye health) and cosmetic (classical dancers use it to draw attention to the eye's movement and expression). I'm increasingly convinced that the use of eyeliner on the waterline is readying itself to stage a comeback from the dark days of the 80s when it was most memorably employed by the late Princess Diana. Syal's makeup often centres around kohled eyes and the impact is undeniable. Whilst Clarins is perhaps best known as a stalwart of skin care their makeup offering is just as reliable and effective. It may not be as trend-led as rival brands but it produces expert products that get the job done. The brush on the other end of this clever design is perfect for gently smudging if you like a softer effect (Crayon Khôl, £18, instore and online, clarins.co.uk).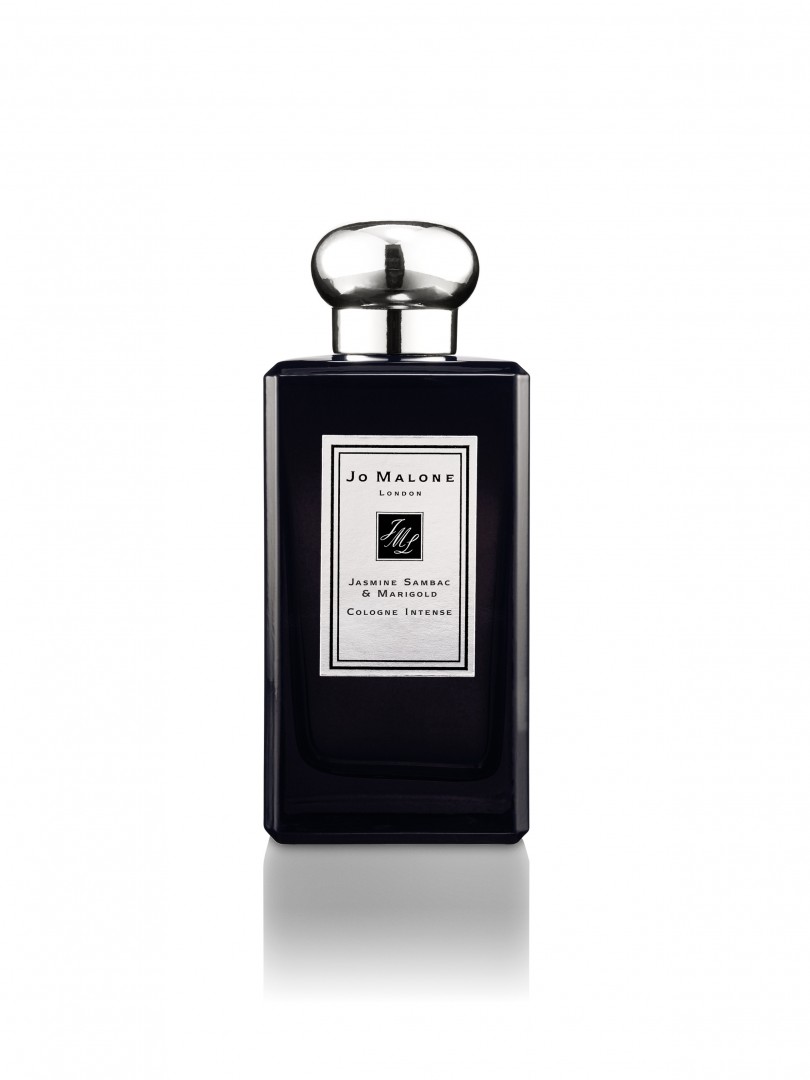 Scent
Ever since esteemed fragrance brand Jo Malone opened a stand-alone shop in Oxford I have been a regular visitor, if for no other reason than to take five minutes out of the bustle of the Westgate Centre to stand within its serene, brightly lit walls and inhale little pieces of heaven. The scope of fragrance blends are continually surprising and delightful. Jasmine Sambac and Marigold Cologne Intense has been designed to evoke an Indian flower market with heady, sweet Jasmine Sambac (the purest form, native to India and harvested at dawn) and the fruity aromas of edible marigold, underscored with resinous benzoin, widely used in the creation of incense and esteemed for its comforting and familiar vanilla fragrance. I know this is an awful cliché, but it really is summer in a bottle. The overall effect is floral, warm, light and just that little bit addictive. From £75 at Jo Malone, Oxford or online at jomalone.co.uk.
Clothes
This is the sort of piece that makes me want drag you by the hand and squeal, 'look at this lovely thing I've found!' Fashion and trends be damned, summer and boho are natural soulmates. Yes, Spring/Summer 19 dictates a uniform of beige, eclectic prints, prairie necklines and oodles of fringe but this is the sort of top/cover-up that I can pretty much guarantee you will want to wear again and again because it will make you feel like you own summer. The sheer silk feels beautiful against the skin, and will adapt to your body temperature (cool in the heat and lending warmth after dark). The deep v is uber-flattering and the detailing is – and I don't say this lightly – perfection. The metallic-toned sequins in silver, rose and yellow gold each add a tonal element but won't fight with any other colour you are wearing. Syal often wears clothes which speak to her Indian heritage and this bejewelled kaftan top would seamlessly fit her bhangra bling aesthetic. £245, lindseybrown.com
Accessory
From bhangra to black country; Syal's first book, the excellent Anita and Me (published in 1996 and adapted for screen in 2002), was a semi-autobiographical account of a young British Asian girl, growing up in a fictional Midlands village in the 1970s. I like to think that she would enjoy the humour and wit of this necklace by independent Brummie jewellery brand, Working Clasp. 'Alright Bab' is to be found in the 'Quirky Colloquialisms' section, which pays homage to the very best in regional slang, but Rebecca Crowley (designer and founder) can make up her striking Perspex designs in any colour or phrasing of your choice. I wonder what an Oxfordshire equivalent might be? (£20, workingclasp.com)
Finishing touch
You may worry that I've lost the plot in recommending a biker jacket in our August issue, and if we are experiencing a heatwave when you are reading this I can only apologise. However, if – as is often the case – summer has already peaked and August is its usual uncertain grey self, the neat lines and flattering cut of this studded faux-leather example by Superdry could be a handy cover-up if the sun is refusing to come out and play. It has the added benefit of being a pretty much perfect dupe to the one Syal wore to the premiere of Yesterday. She worked the rock chick vibe by pairing hers with a clashing floral print dress, black leggings, silver trainers, and tousled hair but I don't think there's much that this wouldn't work with – the edginess of the leather and studs is perfectly countered by the prettiness of those embroidered flowers. (£94.99, superdry.com)