RuPaul entered my consciousness in the 90s when he fronted a campaign for MAC Cosmetics and he continues to be as beautiful and ground-breaking as ever.
My not-at-all guilty pleasure has become watching past seasons of RuPaul's Drag Race. Simply put, it builds my self-esteem. RuPaul presides in both his male and female incarnations, dispensing aphorisms aplenty. And, whilst there are all the tantrums and tears we have come to expect when watching reality TV, ultimately this is about a group of contestants putting forward their best and most confident selves, all wrapped up in fabulous clothes, strategic padding, transformative makeup, gravity-defying heels and more craft than a Women's Institute Christmas Fayre. It is a celebration and glorification of creativity, artistry and self-belief which is joyous in its affirmation that we each of us have beauty and worth (no matter what our raw materials or natural state). This is the sort of attitude with which I want to go forth into December, also known as Party Month.
Scent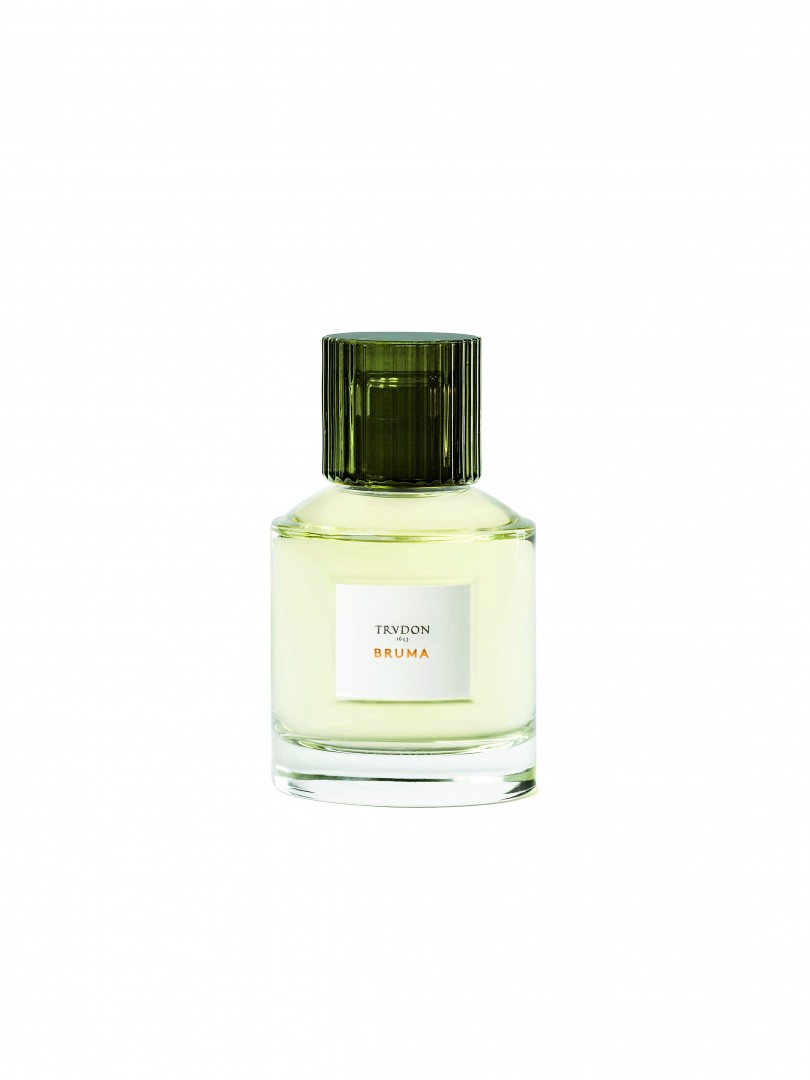 RuPaul demands a fragrance that speaks to both the feminine and the masculine. Trudon's Bruma is unisex by design, so is my choice for this month (£150, libertylondon.com). Top notes include black pepper, lavender and galbanum (an aromatic gum resin) all of which combine to knock the sweetness out of its gorgeously floral core, packed with jasmine, peony and violet. I know this should add up to a very feminine flowery fragrance but Bruma has a smoky, sensual leather base courtesy of labdanum and – the clincher for me – vetiver. I'm a sucker for any fragrance which is vetiver-based – one sniff and I want to nuzzle up the wearer, bury my head in the curve of his or her neck and inhale deeply. I would happily give this to the man in my life, but am equally keen to keep it all to myself (because if you can't love yourself, how the hell are you going to love somebody else?)
Makeup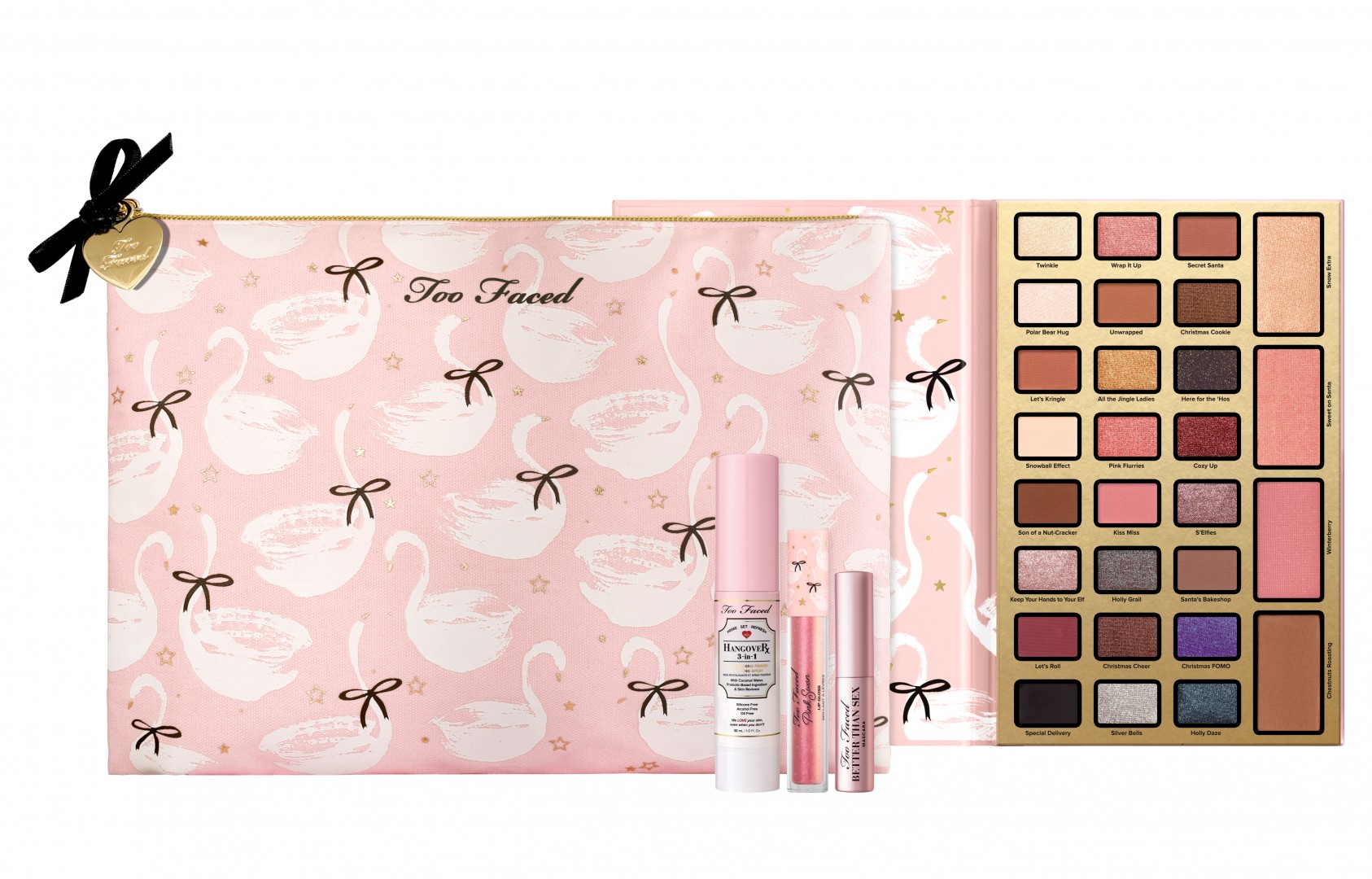 Forget the clothes, the padding, the lip-syncing or that sissied walk, a drag act can be made or broken by a face. I am most transfixed when watching the contestants apply their maquillage: shading on a cheekbone, gumming down a heavy brow, sleight of hand to conceal jawlines and fearless use of colour. I'm therefore urging you to consider a mixed palette for a little nudge to mix up your own makeup routine. This example (£55 by Too Faced who have opened a standalone store in the Westgate) is a lust-worthy case in point: the colours range from warm neutrals to metallics with a few brights popping out to draw the eye and encourage you to try something new. With eyeshadow you may, like me, find yourself applying a nice, safe neutral and then – unable to resist – adding a pop of something excitingly different. It's a doddle to apply and the set also includes Pink Swan lip gloss (a plumping nude tone), Hangover 3-in-1 spray to prime, set and refresh throughout the day or night, and Better Than Sex mascara. That's quite some promise.
Clothes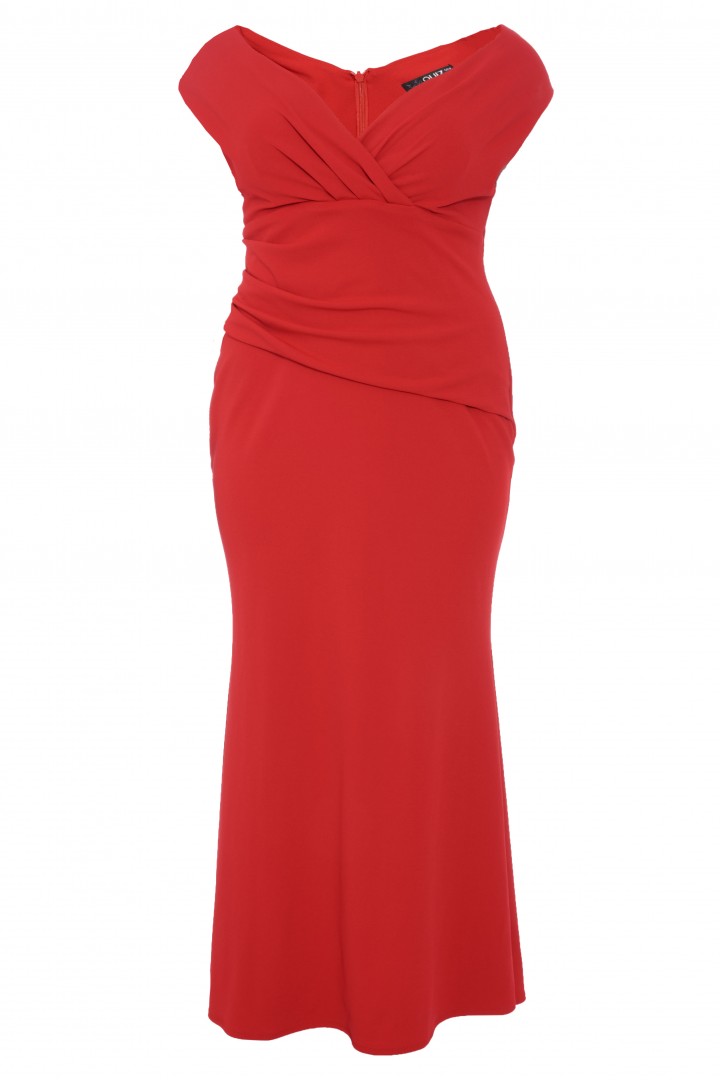 The fashion vernacular is constantly evolving: portmanteaus, singular plurals (the ankle-length trouser, the heeled boot) and a host of new words bubbling up and out into the mainstream. Of these, 'proportionizing', coined in a fashion context by Drag Race alumna Eureka O'Hara, is perhaps my favourite and refers to creating the perfect silhouette, which should be the mission statement behind every party frock. No matter what lies beneath, a good dress should enhance and mask in equal measure. This Bardot dress by Quiz (£64.99) is a prime example. It's full-length for drama, off-shoulder to enhance the collar and décolletage whilst still nodding to some arm coverage, pleats around the waist and bust with gentle drapes to skim any lumps or bumps. Sure, you could get it in black but red is for impact and that's what I'm after. It will take any amount of accessorising you'd care to throw at it but equally looks rather marvellous in its unadorned state. Also, and importantly, the dress pictured is from their Curve range, which fits up to a 26, but the style (with some tweaks for fit) is also available in Quiz's smaller sized range.
Accessory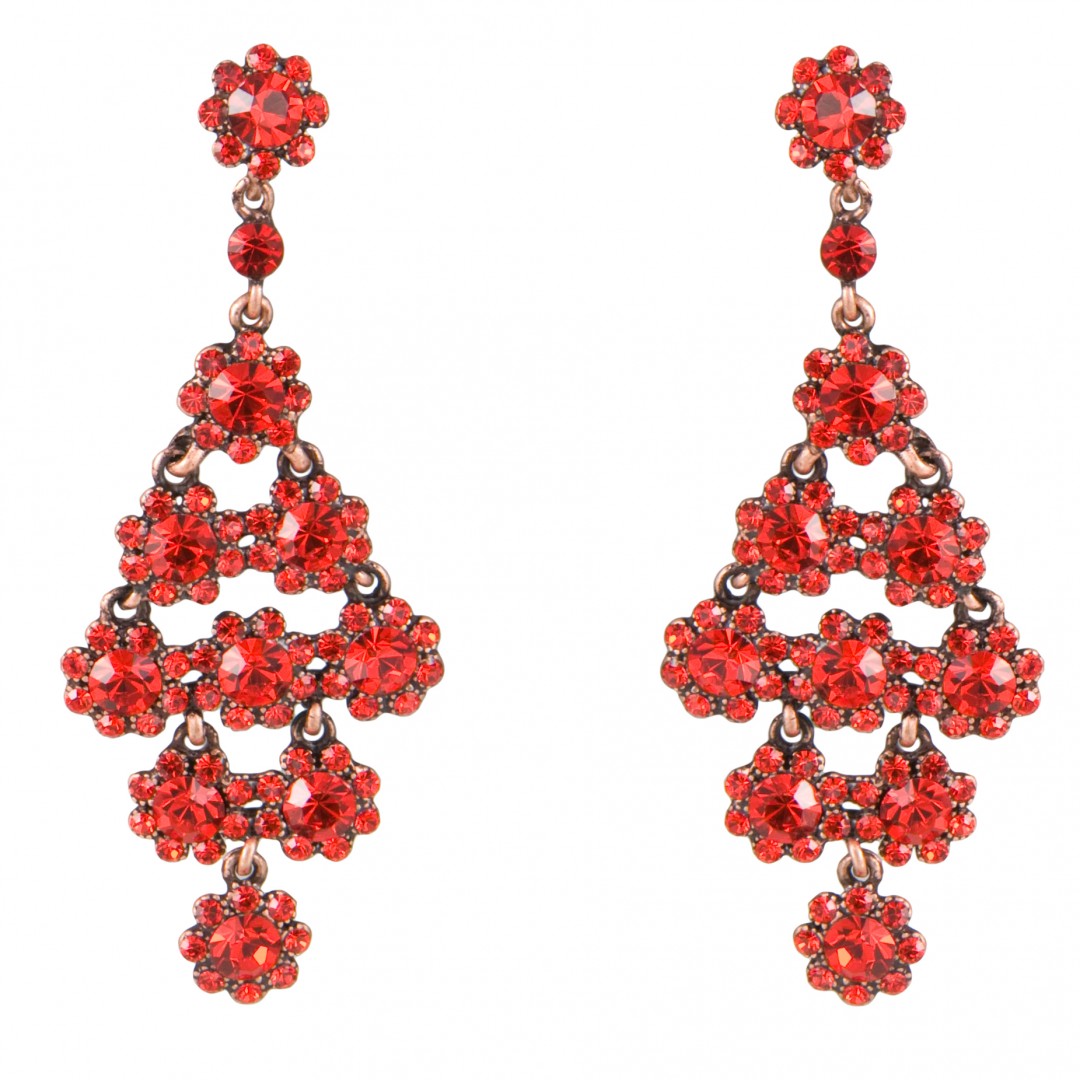 These earrings are from Glitzy Secrets who are official suppliers to, *clears throat for impact*, Strictly Come Dancing! (My excitement levels have just peaked, I've had to delete the two additional exclamation marks I instinctively added to the end of the first sentence). Diamante chandelier earrings seem to be obligatory in drag and what I love about these are that they are so blatantly costume jewellery. Whilst I have no issue with cosmetic trickery and well-cut clothing, I'm never entirely comfortable with jewellery which purports to be something that it's not. If you can't afford gems the size of ice cubes, make a virtue of it and flaunt these. They are big and sparkly and statement-y (the holy trinity) and they aren't too long. They won't end up trailing on my shoulders, drawing attention to my wrestler's neck, but instead will add some festive sparkle to my overall effect.
Finishing touch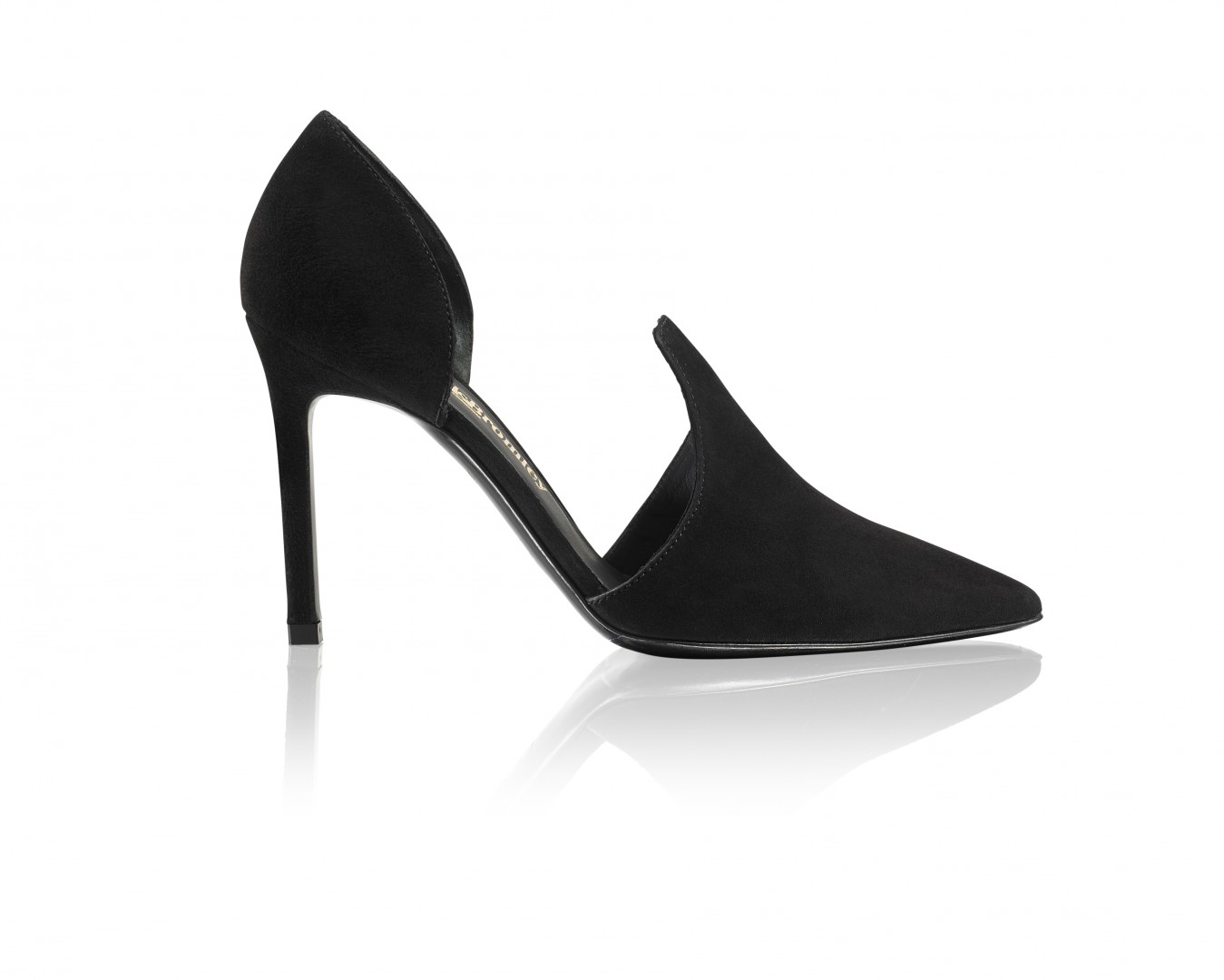 At 6'4" does RuPaul need heels to alter his frame? Doubtful. But does he wear them? Of course. The heels, the wig, the jewels, the makeup and the couture all add up to larger-than-life, statuesque fabulousity. My eye is therefore drawn to these architectural delights from Russell and Bromley (Cipollina, £265). All the height I could wish for plus this is a shoe which can be worn repeatedly over the season and will deliver on each occasion. They aren't adorned with attention-grabbing detailing, but the styling is interesting and offers something beyond a standard heeled pump. This will complement and not compete with whatever I'm wearing from mini to midi to maxi, and the black suede (also comes in regal purple) will blend seamlessly into black opaques, making my 5'5" at least four notches closer to Ru. And with that, I'll sashay away.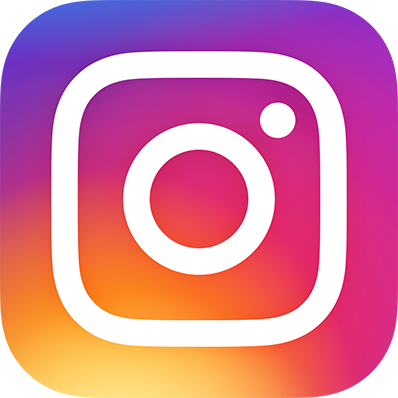 @sophieelkan