Don't @ me. I know the last thing the world needs is more column inches on the Kardashians. From praise to pillory, it's a rare day in medialand where they don't feature.
In early September the rather excellent Jameela Jamil created something of a Twitter storm by suggesting they are (possibly unknowing) agents of the patriarchy, and more recently it was revealed that Kim K was the most dangerous celebrity you could search for online (dodgy links, apparently). Whatever your personal take, please understand that in Channelling them I'm not necessarily endorsing their ethos, their brand(s) or their raison d'être – if there is, indeed, a raison to their être. No, I'm concentrating on the aesthetic, because that is what this feature does. Even if the full Kim is inconceivable to your taste or preference, her look has proved curiously pervasive and I'm willing to bet that there will be some element which will have wormed its way into your subconscious, meaning you could be more engaged than you realise.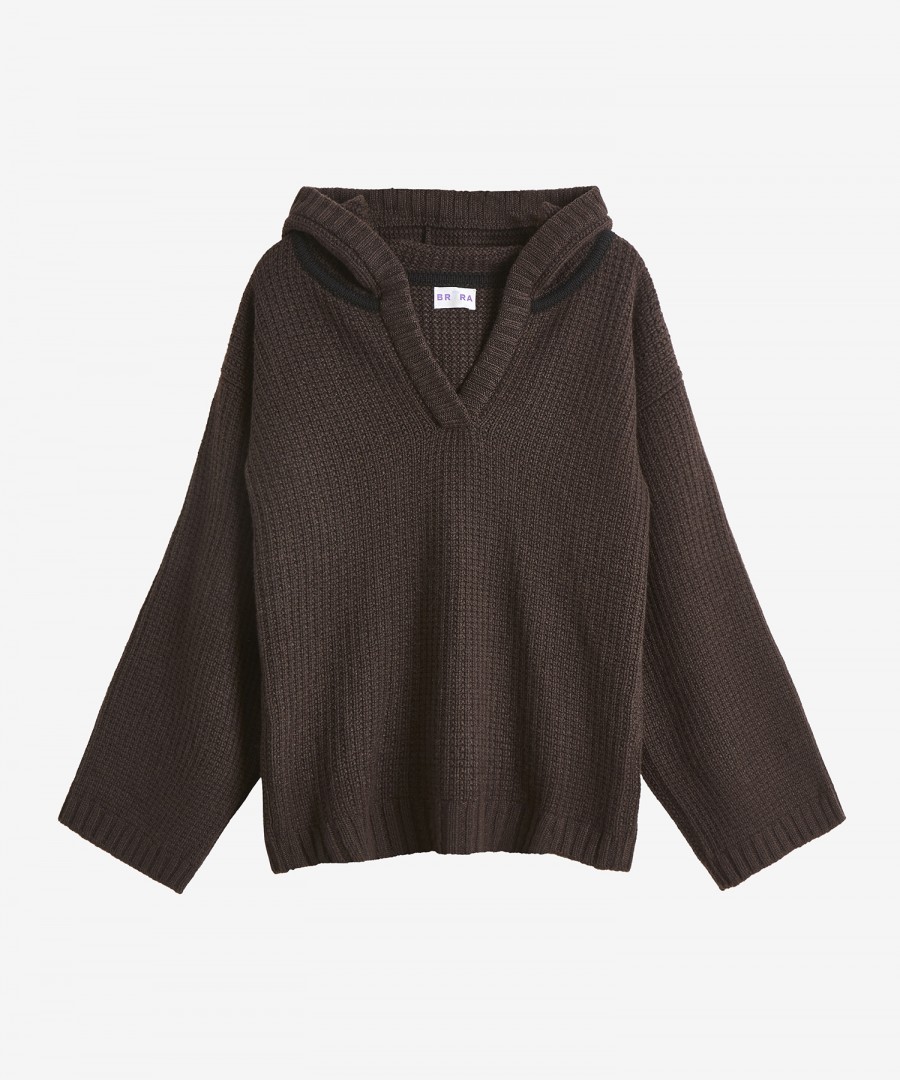 Clothes
In the perennial search for the New (achieved primarily through mining the Old) brown was declared de rigueur for the season. The referencing is 70s and encompasses the full spectrum, from the milkiest of lattes to Garfield-strength espresso. This chocolatey indulgence of a sweater is from Brora (£650) and has more than a nod to sport luxe, another key trend which you can't fail to have noticed after a year in which the side stripe has migrated from trackie bottoms to tailoring, with devastating effect. (Kirsty Wark's been sporting them for at least two years on Newsnight, proving their ubiquity.) Back to my cashmere pick – the styling may be less formal but the 9-ply credentials of this cashmere hoody ensure it's a million miles away from the dread-acrylic of conventional sportswear (in other words, it keeps it klassy...) It may not be figure-hugging, but just imagine how sensual you will feel with that degree of kashmere karessing your torso (ok, no more, I promise).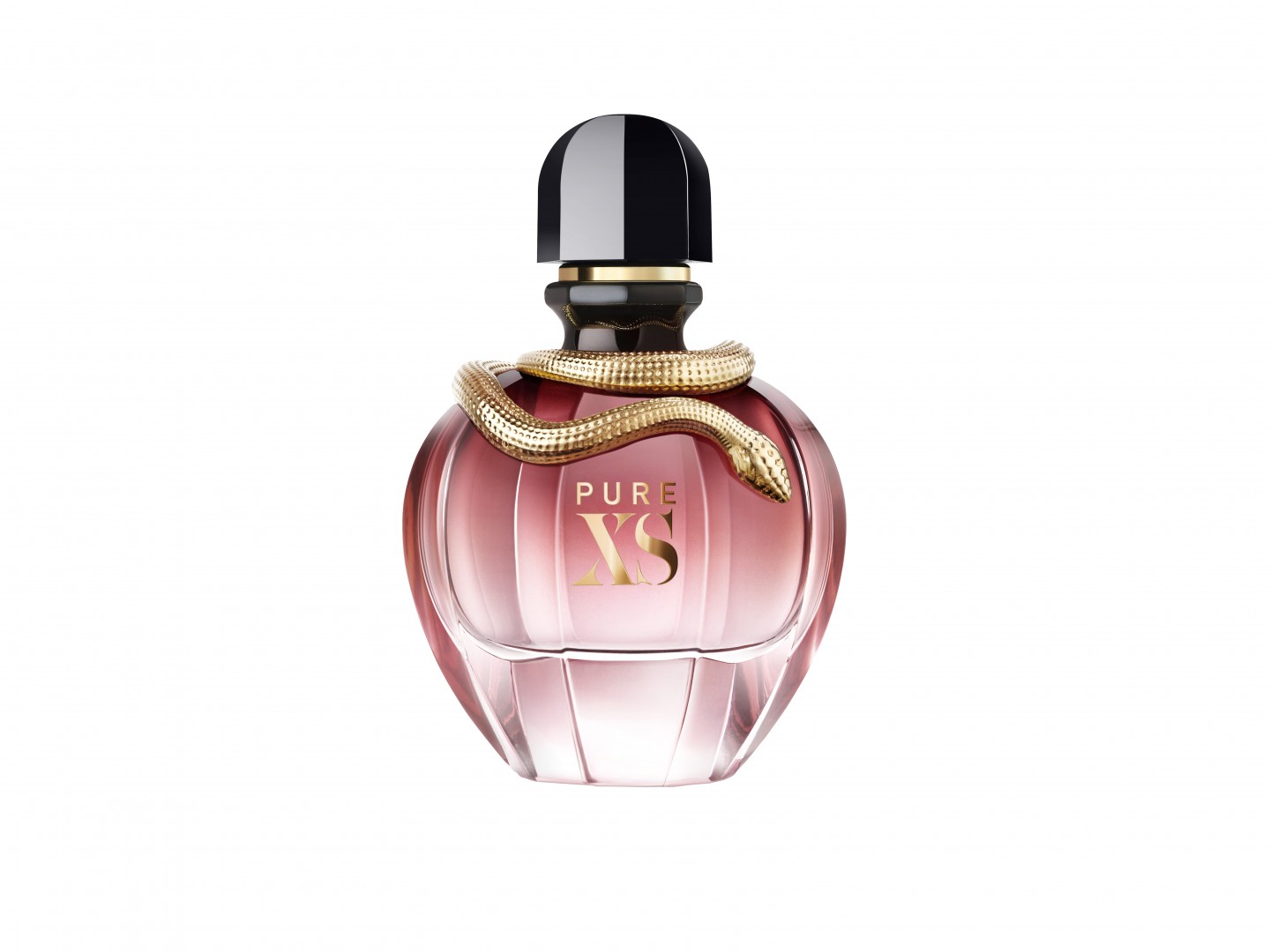 Scent
The obvious route here would be to mention KKW, the signature perfume collection launched back in 2010, but I have an aversion to celebrity scents (although I'm eager to be proved wrong) and so decided to spend some time researching the inspiration behind the range. I quickly found that Angel by Thierry Mugler was key to establishing Kim's scent palette. I vividly remember the buzz around Angel's launch: it pioneered Gourmand, a new family of scents redolent of sweet treats and excess. Present day choices include this new launch by Paco Rabanne, Pure XS for Her (£62.50/50ml). It's heady with sweet ylang ylang, enhanced by warm vanilla and rounded off with what is described as a salty-sweet popcorn burst. I'm struggling to understand the concept of burst in the context of a scent but I guess you can't parse it as a pop of popcorn – burst it is. From the curvaceous pink bottle, complete with languorous golden snake, to the intoxicating scent, this is one well-named fragrance: it's excessive, it looks OTT, and all in all, it's rather fabulous.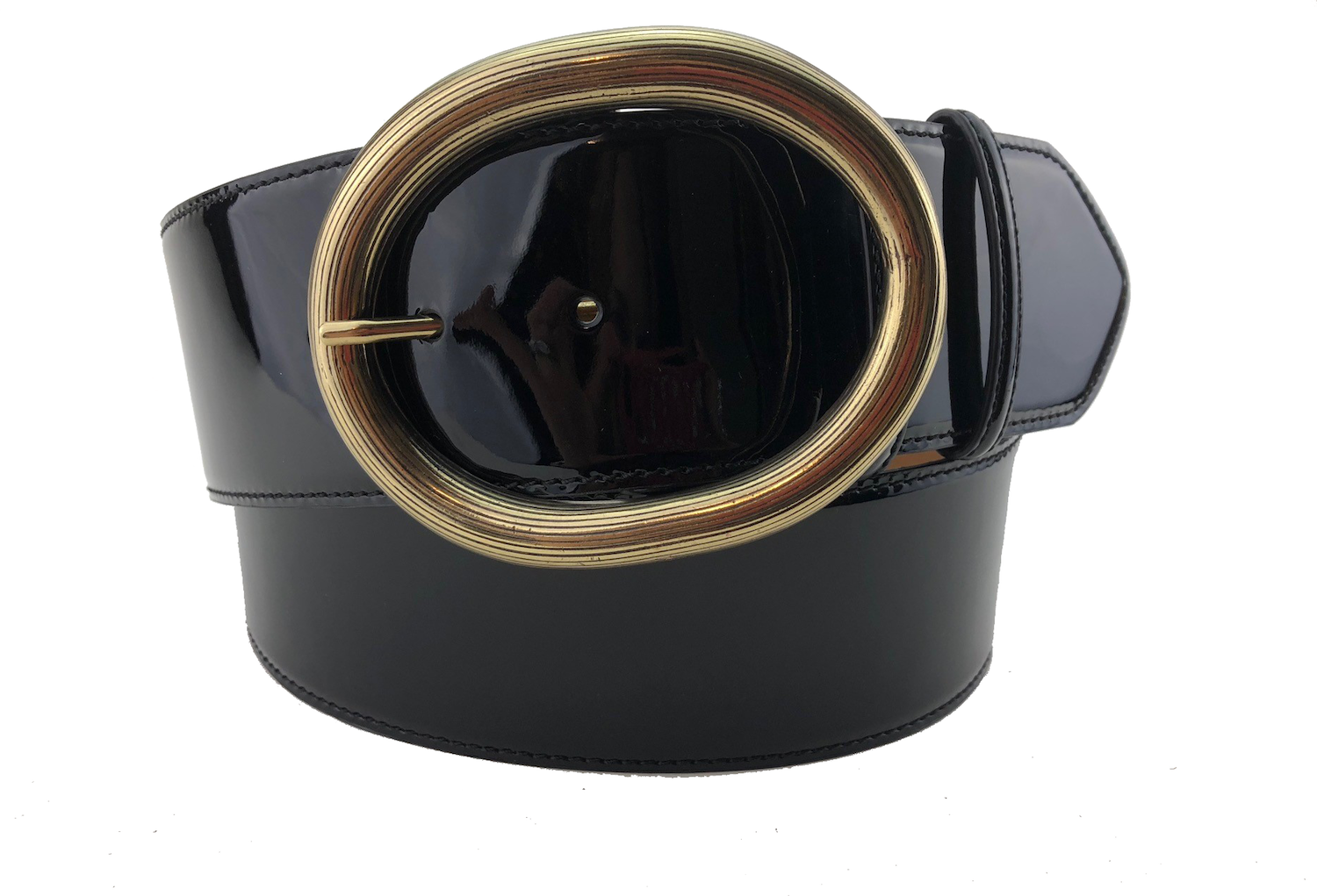 Accessory
Belts bisect the body, boosting both bust and butt (I adore alliteration) and here lies a truth. Perhaps I should have selected a corset-style belt for this month but they aren't the most wearable of accessories, and whilst I am all about the Channelling, I like to feel that these columns represent a workable homage, rather than a literal interpretation of each individual's style. This patent leather belt by Elliot Rhodes (£184.50, check online for stockist info and sales) is wider than average – it's not designed to hoick up your trousers – and rather charmingly, the USP of the brand is that the buckles are interchangeable, which is pleasing if, like me, you fret if your buckle's not a match with your handbag hardware.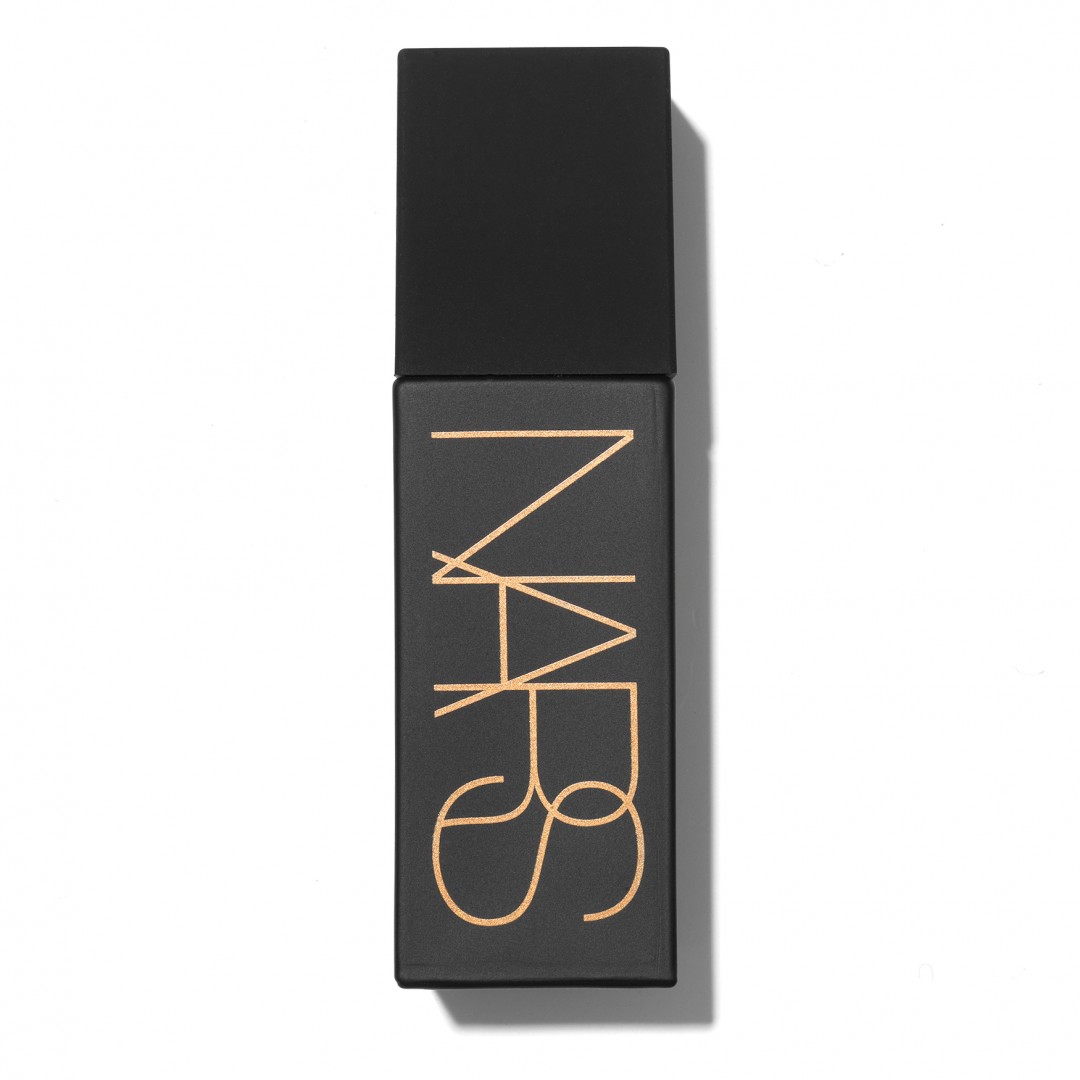 Make-Up
Since it was decreed that The Future is Instagrammable there has been a massive upswerve in brands promising to deliver cheekbones where hitherto there was simply flesh. It's easy to assume that the Kardashians invented contouring as they have become synonymous with this selfie-ready make-up trend but it has been around for centuries: the Elizabethans were no stranger to the dark arts of shade and highlight, or – less prosaically – charcoal and chalk. Personally, I have zero desire to look so obviously concerned by my natural contours that my augmented shape is made apparent by my sporting a two-tone face, complete with clunky crayoned-on stripes. The hero here is bronzer but application is paramount. There are a ton of powder formulations out there, and some are very good indeed (see Kevyn Aucoin) but for ease of use I turn to Nars Laguna Liquid Bronzer (£27, SpaceNK). As when seasoning food, remember it's easier to add than it is to take away, and applying with my fingers felt much more controllable than sweeping it on with a brush or sponge. Tentatively patting a few drops just under my cheekbone and then extending to an E-shape encompassing brow and just under the jaw saw a pretty impressive sculpt emerge before my very eyes.
Bonus - The lovely staff at SpaceNK on Oxford's High Street are offering one-to-one consultation on best practice complete with goody bag to the first 40 readers who book an appointment in store – just mention OX Magazine.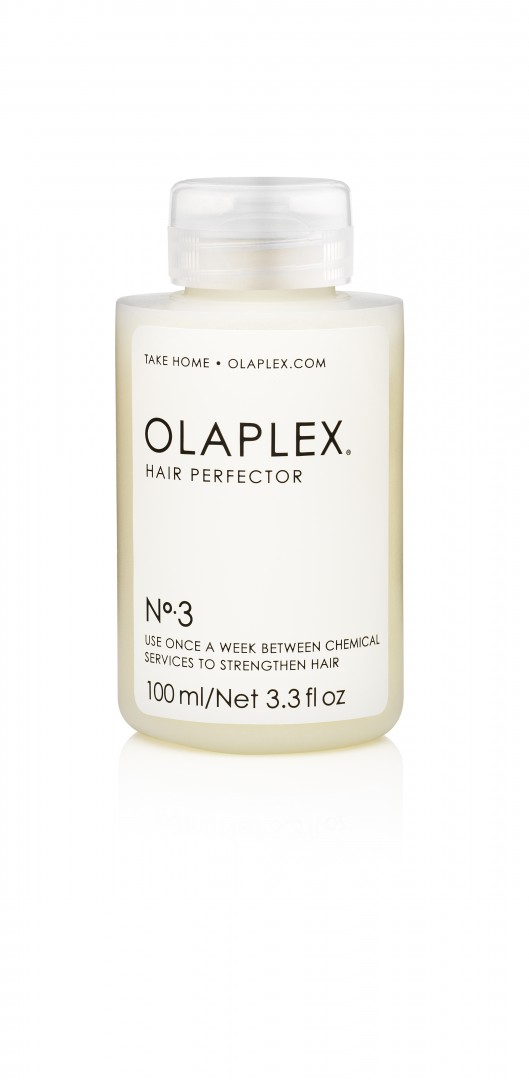 Finishing Touch
When I was 14 I longed for bleached blonde hair and it's a hankering I've never quite managed to get over. My attempts throughout the years have been myriad and largely disastrous, not least because attempting to transform dark brown hair into any form of blonde is a harsh thing to do to one's follicles. I have watched and wondered at those who have managed it, and empathised greatly with those who haven't. One thing all of the Kardashian/Jenner tribe have in common is glossy hair, and their apparently seamless transitioning from brunette to blond and back again in less time than I take to commit to a favourite lipstick. Their (not-so) secret is Olaplex, an in-salon treatment range which includes an At Home Perfector, Olaplex No3 (£32/100ml). It claims to address the ravages caused by colouring and heat styling on the premise that by working at a molecular level, hair damage is structurally repaired rather than merely masked. I am unable to comment on the a priori truth of this but a posteriori I can confirm soft, shiny locks are finally mine despite a recent foray with the foils.