We all have countries we yearn to visit, and whilst my corporeal self may be resolved to staycation mode this summer, I'm determined my spirit will soar the globe.
Smell is the strongest human sense and its links to memory are well documented. We all have those certain scents with the capacity to transport us through time and mood: one whiff of Elnett and I'm back in the 90s, furiously spraying and backcombing my hair, filled with anticipation for what the night might have to offer. The ammonia aroma of an overly ripe cheese and I'm in the nappy years of my daughter's early childhood (sorry, true though). The scent of clove-perfumed cigarettes takes me to my gap year, travelling around South East Asia.
So, if it works for our memory, can scent also project forward? Could fragrance take me to the destinations of my imagination? I'll start in Europe, in Italy. My COVID-cancelled holiday of 2020 was to have been just outside Genoa on the Ligurian Riviera. Centuries ago, it was said that ships passing this stretch of coastline could detect the faint scent of orange blossoms in the air, which led to the 17th-century botanist, Giovanni Battista Ferrari christening it 'the perfumed sea'. I'll need something balmy and refreshing, not simply infused with citrus notes, but representing the point at which they meld with floral. Clean Reserve's Acqua Neroli bursts with mandarin, neroli and jasmine but is underscored by warming amber and musk. I close my eyes and dream of warm sun, gentle breeze and wandering through shady winding streets, each dotted with orange trees.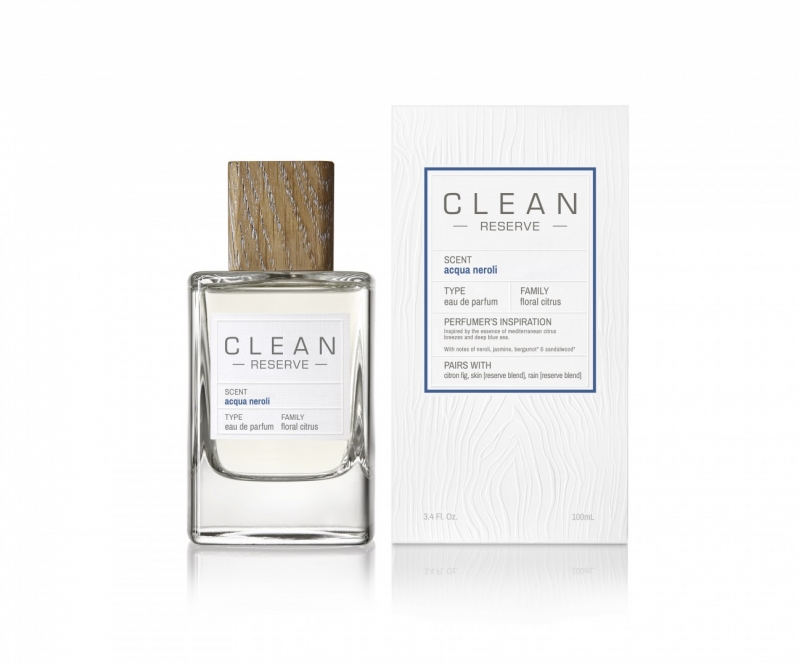 £82, spacenk.com
Emboldened, I head east. Thameen are a luxury niche parfumiers and their Treasure Collection features a range named after precious gems. Green Pearl, or Yemengzhu, is the stuff of Chinese legend. A somewhat mythical reputation rests on its ability to glow without a light source – I feel there is a rather clumsy comparison I can make here with my attempts to travel the world without leaving Oxford. Back to the fragrance, and it is categorically more than just its name which helps to evoke my fantasy of China (for, of course, this exercise relies on the fantasy of a place, rather than the reality). On first spray there's the familiarity of apple, quickly tempered by more exotic notes – spicy pepper, sharp bergamot and a nudging sweetness, doubtless courtesy of the vanilla-like tonka which starts to surface after the overture performed by the top notes has given way to the first act. At the heart of Green Pearl is something exotic, herbal and verdant, made moreish by the lightness of the top notes and the warmth of the base. There's something I can't quite put my finger on, a jarring note in the soft, sprightliness, which makes Green Pearl all the more beguiling and intriguing.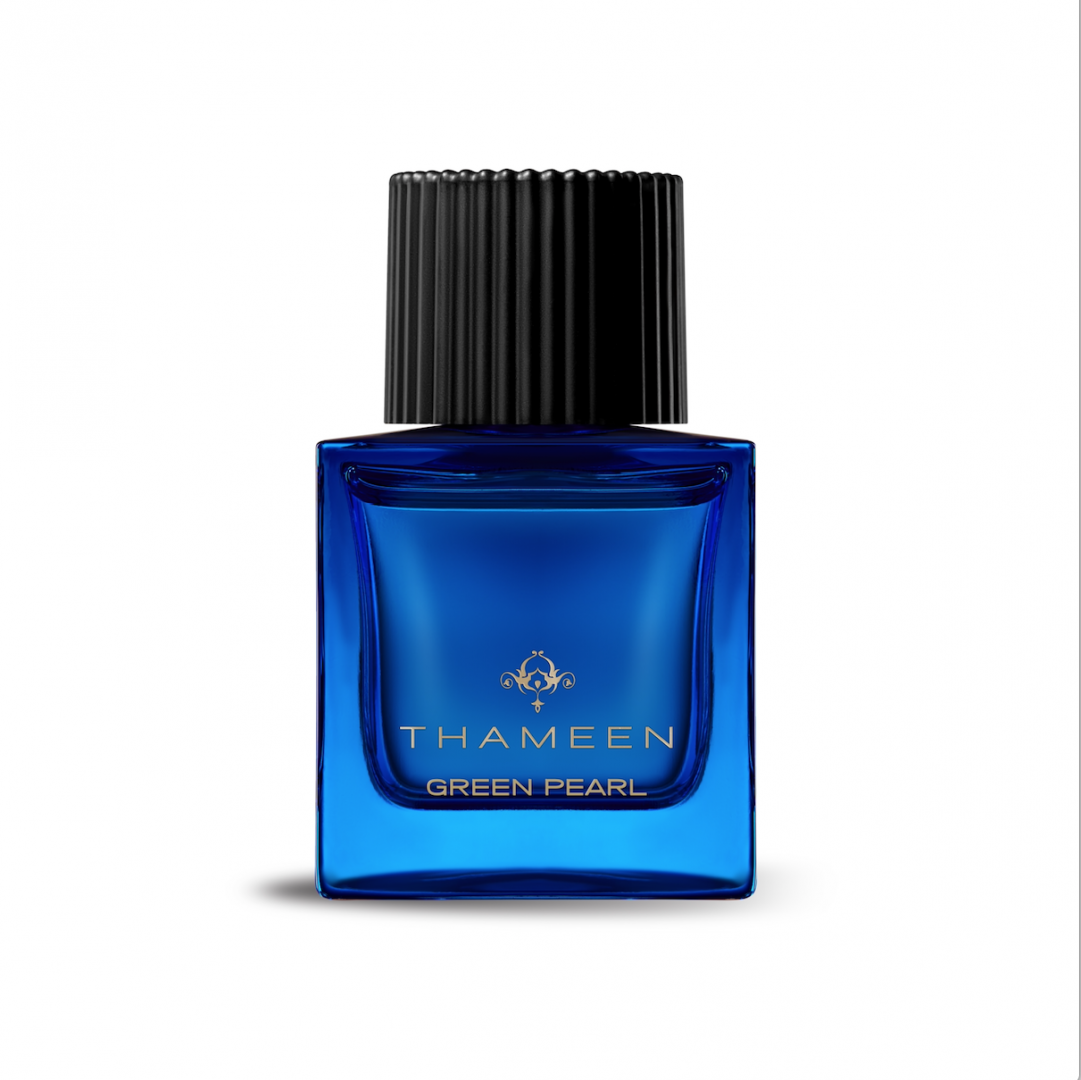 £110, thameenfragrance.com
Unsettled, yet charmed, I journey on. Through the Yellow and East China Seas to Tokyo, where the peonies bloom in shrines, parks and gardens. Winter varieties cheer up the cooler months and in spring the city must simply erupt with colour. I absolutely adore peonies; like a rose, but more, and I love more. More petals, more intricacy, more capriciousness and more scent – soft, floral, sweeter; more pressing, less bashful. Described as voluptuous yet fragile: I can identify with this. Potion Paris has paired peony with wood to produce Temptation, one of seven scents which make up their launch collection. Let me tell you a little about Potion Paris, as it is new and its offering unique. Its mission statement places it as a sustainable luxury, but the naturally derived ingredients and toxin-free formulas aren't what make it different. Instead, it is the shaped bottles in which the blends are sold, which can be returned and refilled. Bought as a set, or individually, they are destined to be used in the intricately moulded master vial which is pretty enough to adorn the dressing-table. Speaking as someone who has been known to keep empties purely for their good looks, I love the concept of a refillable flagon. Find your own favourite in the selection, but I find peony-centred Temptation to be a clean surge of everything delicious; peach, pomegranate, rose and jasmine join the party, all tempered by vanilla and musk. The overall effect steers clear of sickly sweetness and, although delicate, has impressive staying power.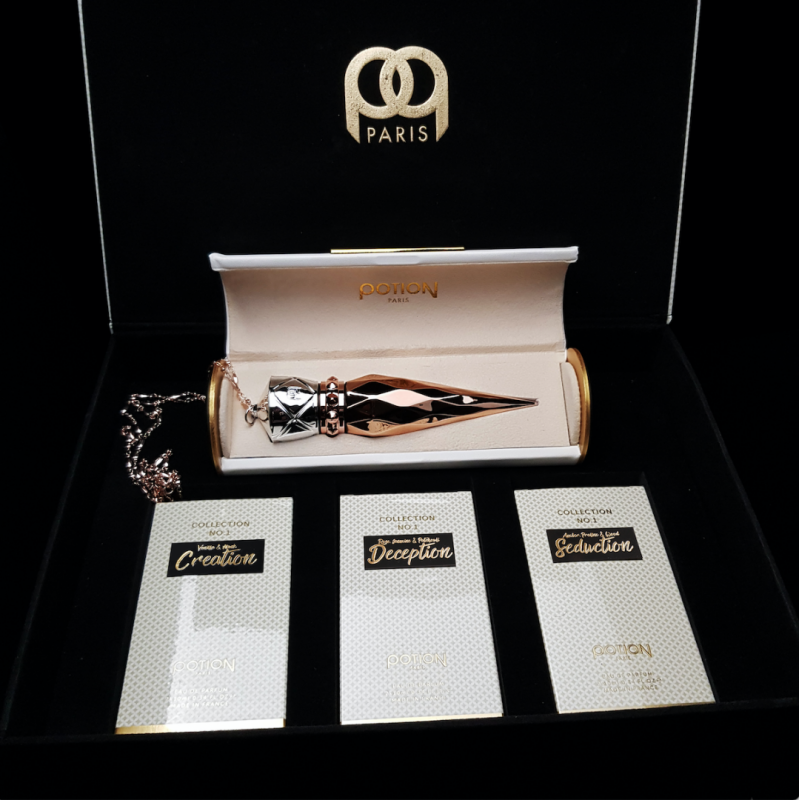 From £79.99 (for starter set including vial), potionparis.com
My next visit is inspired by a fragrance from Japanese brand, Shiro, but further investigation reveals to me that the flower which inspires Freesia Mist originates not from East Asia, but East Africa. And so, I travel on to the island of Lamu, battling my uneducated instincts which clamour to associate Kenya with a scent redolent in petrichor, spice and wild grasses. They say travel broadens the mind, and in this instance, even my armchair version has proved enlightening. I breathe it in. It's another fresh, floral but this is more in the line of a single note fragrance, capturing the absolute essence of its subject. I greedily inhale as I read of freesias growing wild along the coastline, all the way around to Cape Town. My mind drifts to early morning meanderings around busy markets, exploding with colour and floral displays and afternoons spent under raffia canopies with freshly picked flowers scenting the ozone air.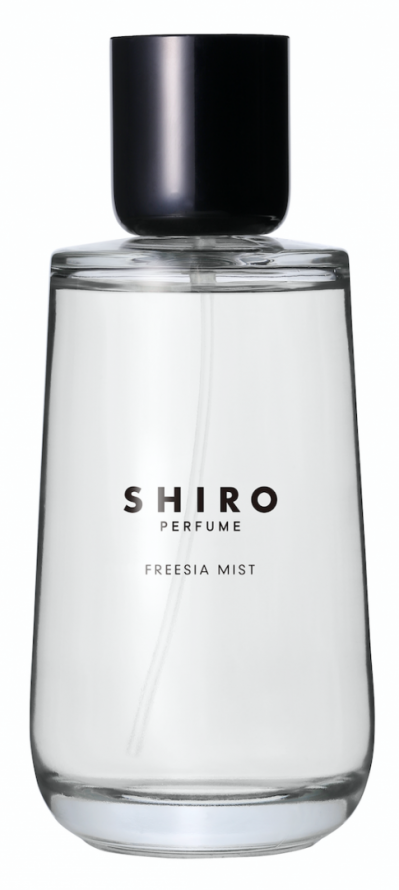 £135, shiro-shiro.uk
My mind and horizons are expanded and now I'm no longer an eager tourist with a guidebook and sensible shoes; instead I'm ready for cocktails on tap, with the sun lying heavy on my shoulders. I want an all-inclusive somewhere in Greece. Something exceedingly luxurious and gratifyingly expensive. The headiness of Humanitas by cult brand Memoize London should fit the bill to a tee. The inclusion of Greece's native heliotrope renders it both familiar and exotic, and the other notes are pure Pornstar Martini: heavy on the passionfruit and zingy citrus, sweetened by a suggestion of icing sugar at the base.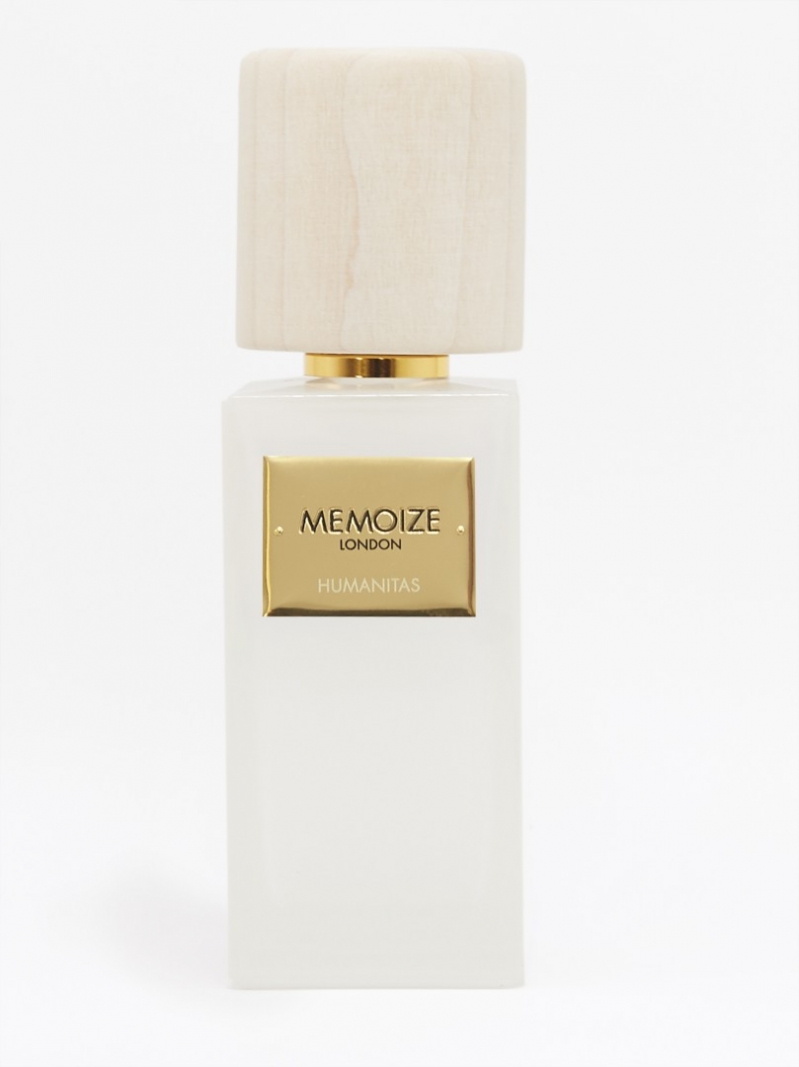 £177, memoizeperfume.com
My adrenaline is spiked, my appetite for danger flares. Sweeping aside the sleepy haze of days on a beach I'm off to Havana in search of a lost night somewhere where the lights are low and the music is loud. I reach for an old favourite, Miller Harris's Feuille de Tabac. The overwhelming impression is of sweet smoke but give it a moment and the slightly boozy, spiced fruitiness of allspice and pimento mingle with the incense-rich base of patchouli and tonka. This is a scent to lose yourself in, one which will last well into the morning after, still sending up sparks of fragrance; irrepressible reminders of the decadence of the night before.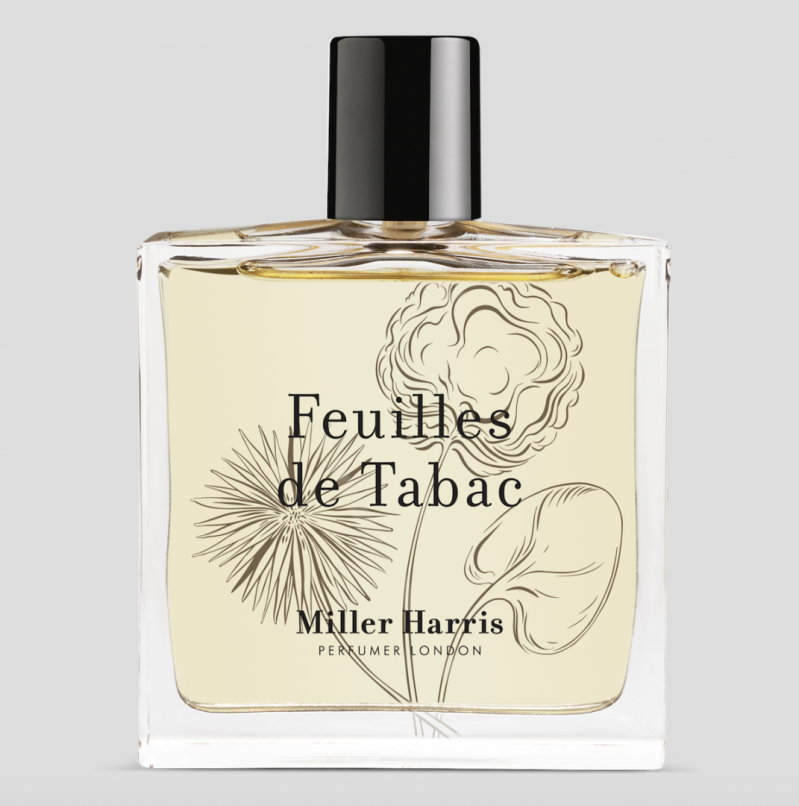 From £80, millerharris.com
Enough.
The summer draws to a close, and I'm ready to cast aside the sandals and sun cream. I'm looking ahead to the autumn. One last scent-sory voyage; I'm not yet ready to relinquish the olfactory travels but I need something to guide me gently into the new season. The autumn equinox is heralded by the harvest moon and so I turn to her crescent-like incarnation, Luna by Penhaligon's, named for the Roman Moon Goddess. All the sparkle of citrus top notes, the velvety depth of rose and jasmine at the heart, but what's this? Juniper and fir balsam bring a fresh crispness; a tramp through the woods where the dappled light is still golden, but the shade is now cooler and the days are starting to get shorter.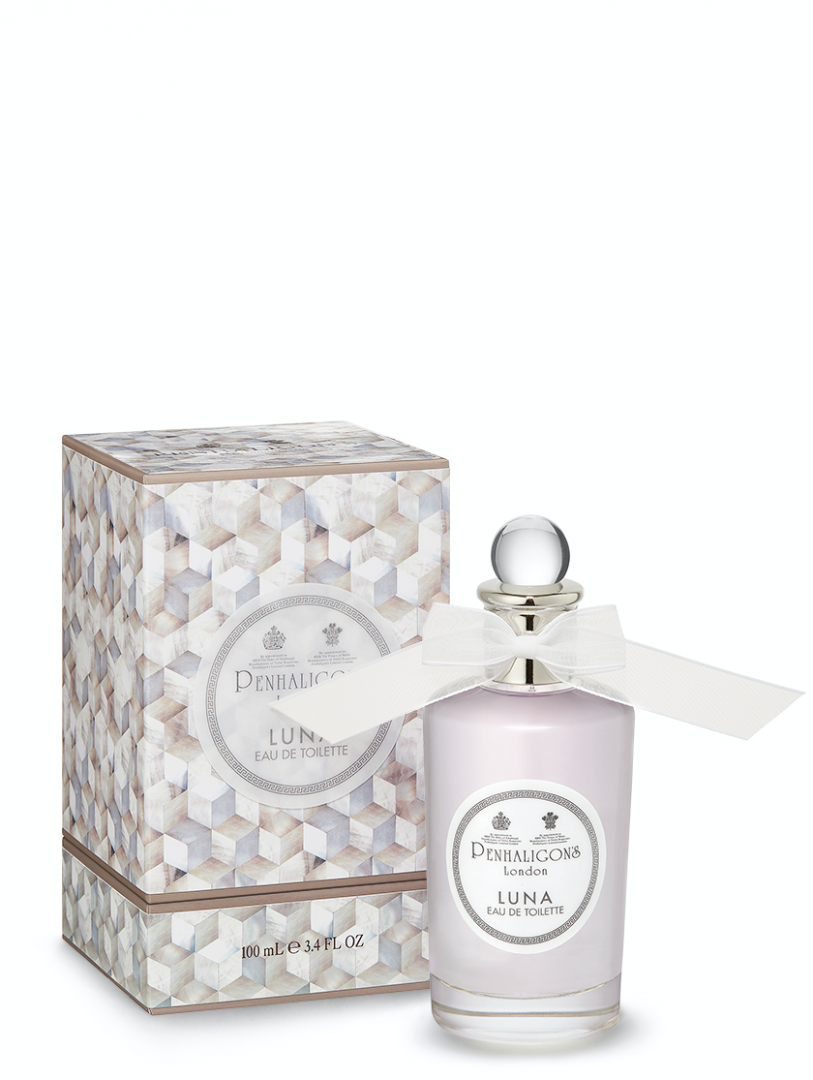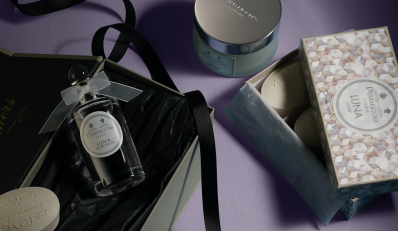 Caption – £144, penhaligons.com