'Tokyo Rose', originally a generic nickname given to female broadcasters accused of spreading Japanese propaganda to the Allied Forces during WWII, became synonymous with American-born Iva Ikuko Toguri D'Aquino. For decades, the English-language broadcaster (who worked for Tokyo Radio on transmissions to US soldiers stationed in the South Pacific) was identified as the original perpetrator, despite the fact the name predated her broadcasts. Charged with eight counts of treason, she was convicted on one and spent seven years in prison. In 1977 she was pardoned by President Ford.
This award-winning new musical by Burnt Lemon Theatre re-examines the real-life story of scaremongering and scapegoating by putting Iva at its centre. Providing a female-centric view of a period dominated by male voices, the play also offers a timely study of xenophobia and anti-Asian sentiment, which sadly still resonates today. We caught up with co-writers Maryhee Yoon and Cara Baldwin to learn more.
How did the idea come about to turn the story of Tokyo Rose into a musical?
Cara was on the train home from Edinburgh Fringe 2018, after putting on Burnt Lemon's debut show, The Half Moon Shania. Hungry for new ideas for new theatre, she was researching real-life female disc-jockeys when she came across Iva Toguri D'Aquino's story. So much of Iva's story was rooted in how she played records over the radio, so using music as our means to tell the story just made sense.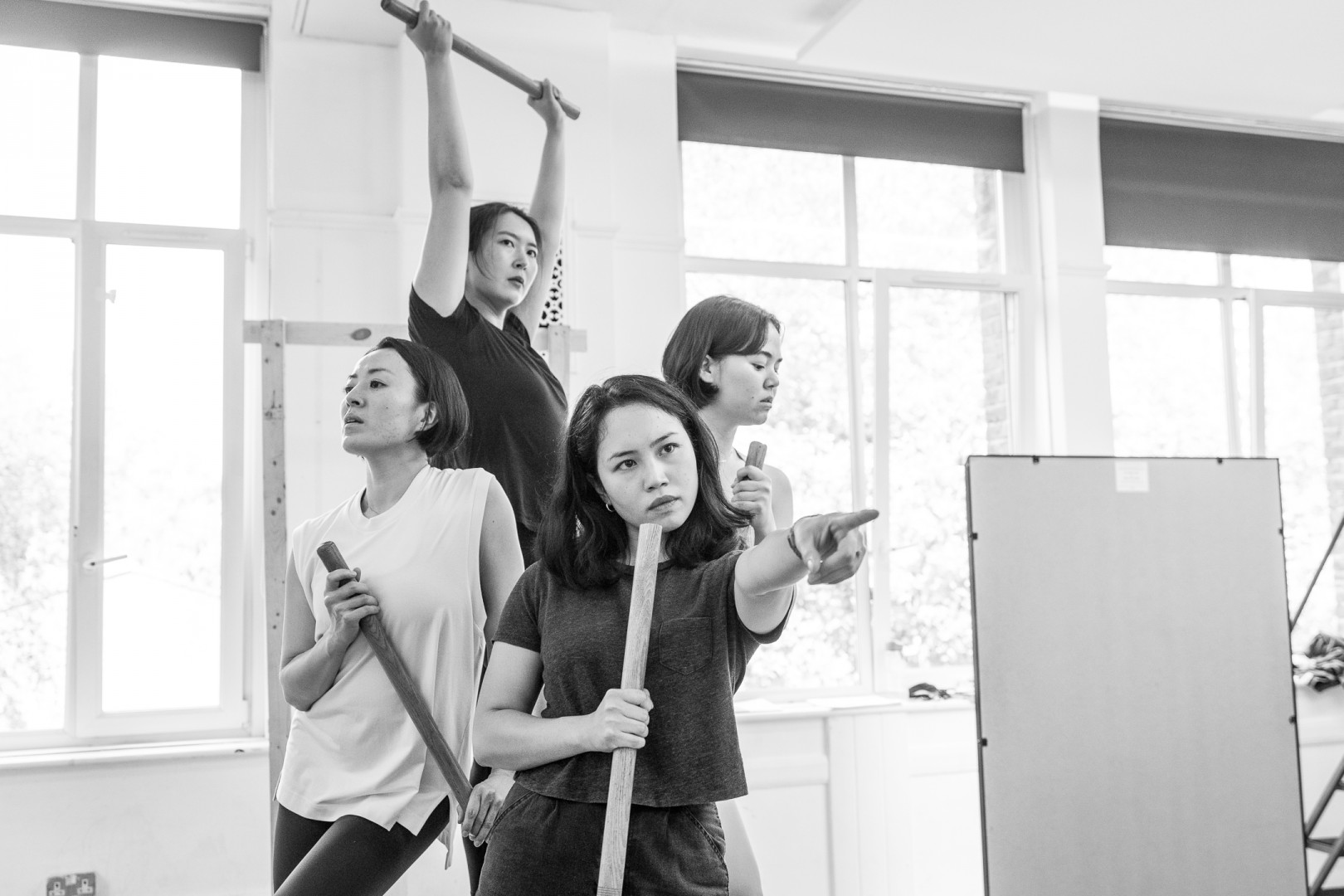 What was involved?
A lot of research - Iva Toguri D'Aquino was a real person, and real people's lives are messy. Our job as creatives was taking all these snippets of information from different sources and imagining how they could be strung together in one cohesive piece. Of course, we had to give ourselves creative liberty to dramatise certain parts of her life to create a focused through-line and a story that audiences could follow and understand. We started by taking the show to Fringe 2019, as recipients of the Untapped Award. It was received incredibly well by audiences, and we both realized just how hungry people were to hear this story. With the support of Les Enfants' Terribles as recipients of the Stepladder Award 2019, plus two incredible venues Birmingham Hippodrome and MAST Mayflower Southampton, we knew that it was a musical we had to keep developing.
Our composer, William Patrick Harrison, did an amazing job mixing electronic, neo-classical, and cinematic music with the structure of musical theatre to create something entirely new and exciting which allowed us as writers to take an innovative approach to the book and lyrics, despite exploring a story that begins over 100 years ago.
So, two years and an ungodly amount of Zoom calls later and the show is now twice as long and ready to go on tour!
Although the name was used generically to describe all female English-speaking broadcasters, can you talk to us about your perception of Iva Toguri?
Iva was a person who was thrown into extraordinary circumstances that demanded her to make weighted choices. Like any human being, it's easy for us to feel like we can or should judge whether or not she made the right ones. But when writing this show, both of us had to step back and remember that life is not actually a simple binary of right and wrong - the world is not full of good and bad people. It's more nuanced than that. She survived so much. We believe that every decision she made was rooted in her determination to live in this complicated world, which she did - for 90 years.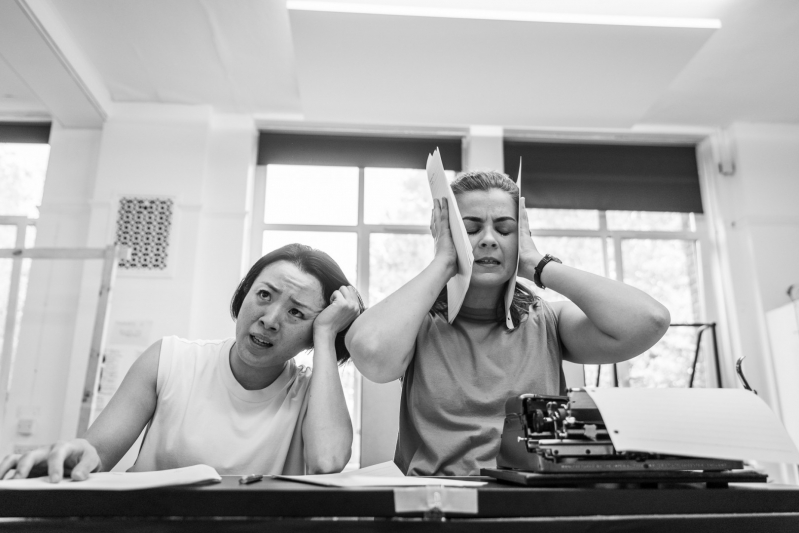 When researching the story did anything surprise you? And was there anything you had to leave out for this to work as a musical?
We shared many jaw-drop moments! There are so many strange coincidences, ironies and unfortunate twists of circumstances that Iva got caught up in. Sometimes it felt as though we were reading an extravagant film script rather than a true story. For a start, Iva, who was on trial against the United States, was actually born on Independence Day.
Recently, we've been working with the brilliant dramaturg and cultural consultant Haruka Ueda. During her time working with us Haruka was in Tokyo and so had access to research materials in Japan. It was really interesting to observe the different ways the story was documented in Japan versus America, serving as an excellent reminder that there are many sides to every story.
There is a significant chapter of Iva's life that sadly hasn't made it in, and that's her relationship with her husband Felipe d'Aquino. There is no doubt that he loved Iva very much - he quite literally saved her life when she was suffering with malnutrition, and he stood by her side throughout the trial. Sadly, Felipe was not permitted to stay in America when the trial ended, and the two never saw each other again…Perhaps this calls for Tokyo Rose - the sequel?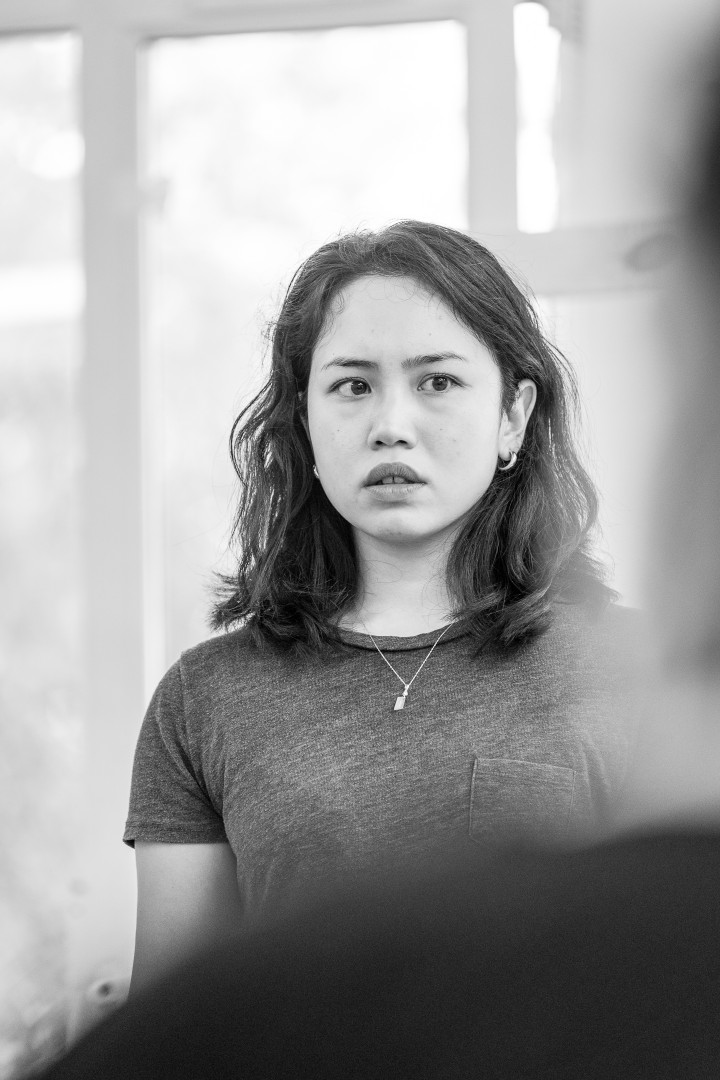 The October issue of OX has words as its theme. We realise the power of words and hidden meanings through propaganda. What message are you hoping audiences will take from the play?
Words are incredibly powerful and it's normal to think propaganda is a thing of the past – but, really, we're hounded with it every day. The media had a big part to play in Iva's story. A vicious smear campaign, led by a sensationalist gossip columnist and headline hungry journalists led to her arrest. We hope that the show will prompt us all to be more inquisitive about what pops up on our newsfeeds, and what we're taught of the chapters of history some would rather us forget.
Above all else, we hope audiences will be inspired to revel in the joy life brings and will join us in celebrating the life of Iva Toguri D'Aquino and the vibrant East and South East Asian (ESEA) diaspora across the globe.
It's an all-female cast and I'm assuming this is a deliberate attempt to rewrite a history dominated by male voices – is that accurate?
Spot on. 'Tokyo Rose' is a made-up name coined by Allied troops stationed in the pacific to refer to all the female broadcasting voices they heard from Radio Tokyo. By chance or choice, the name landed on Iva's shoulders after the war and she was faced with far too many men claiming to tell the "true story of Tokyo Rose." These men simplified a whole person's life to nothing more than an exoticised flower. They chose to forget her humanity - which is why we are now choosing to tell her story again.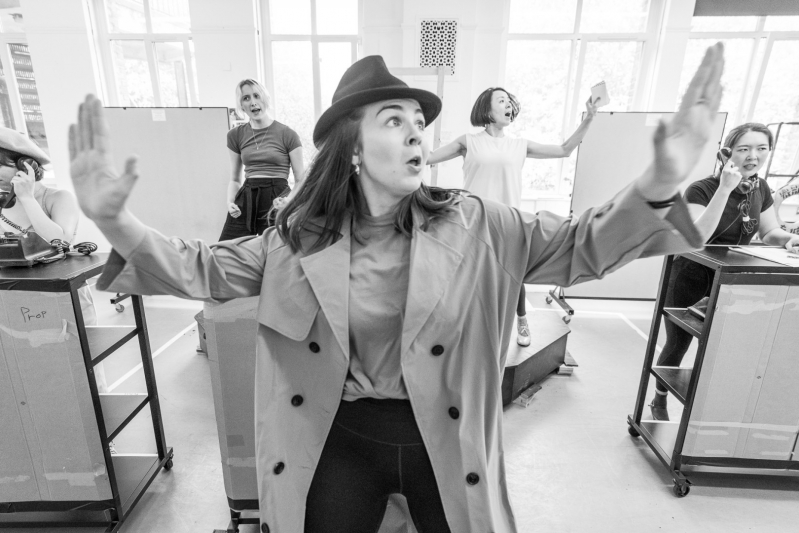 I've seen the reviews have been outstanding and you have also won several awards – what has that meant to you?
Obviously as writers it's very cool to have your work recognised, and we're both so grateful for that. But to be honest, the most exciting thing about having such a positive reception, is how it's allowed us to continue telling Iva's story and to reach new audiences! It has given us the confidence that people do what to hear about her life and that we should continue telling her story for as long as possible.
And what might be next?
...West End anyone? ;)
We're all crossing our fingers that we'll be able to continue developing this musical well beyond this tour!
Tokyo Rose is currently touring the country and will be at The North Wall Arts Centre, Oxford from 21 – 23 October.