There is nothing so enjoyable on a summer's day than to walk through a garden full of colour, with blousy borders overflowing with blooms and scent. In order to achieve such a pleasing effect, it is worth mixing a range of perennials with roses, shrubs and grasses. We met up with Tina James, a garden designer working for Nicholsons near Bicester, to ask what her top ten recommendations would be to include in a garden.
Geranium Rozanne – this hardy geranium (above), attractive to bees, bears deep purple flowers contrasting with mid-green foliage and will grown in shade or sun, flowering for months provided spent blooms are regularly deadheaded. Best at the front of a border growing to 30cm high by 60cm spread, does not like waterlogged soil.
Nepeta 'Six Hills Giant' – plant in well-drained soil in full sun, good for path edging. The grey-green aromatic foliage has a strong lemony scent. The masses of lavender blue flowers repeat if cut back after the first flush. Like all Nepetas (cat mints), it is likely to appeal to cats. It will reach 90cm tall by 90cm spread.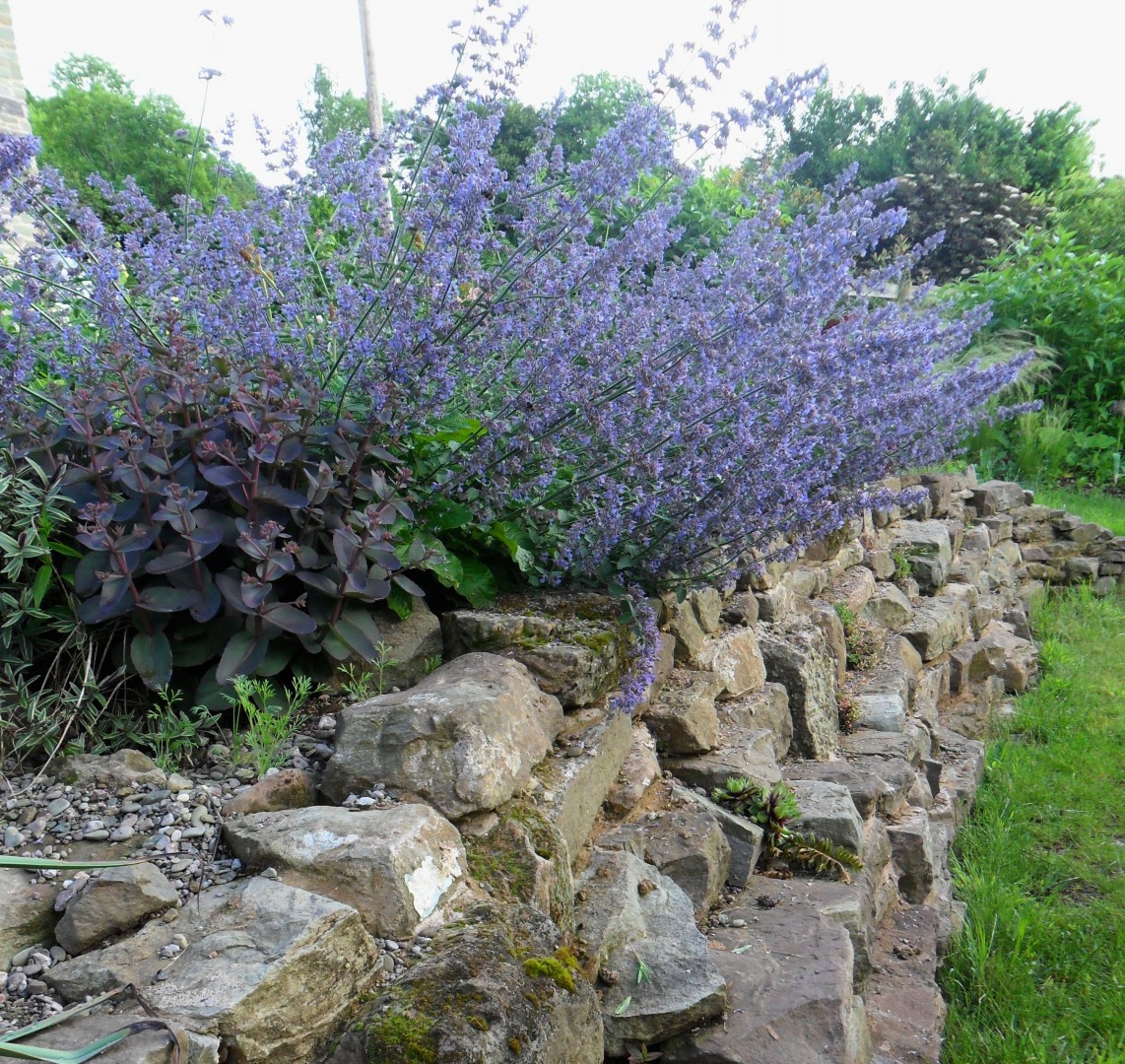 Geum 'Prinses Juliana' – ideal for mid-border in sun or partial shade in well-drained soil. This plant has a vibrant orange flower with evergreen leaves which works well when planted with contrasting blue flowers. It has a long flowering period through the summer and is also good as a rabbit resistant. Growing 60cm high by 45cm spread.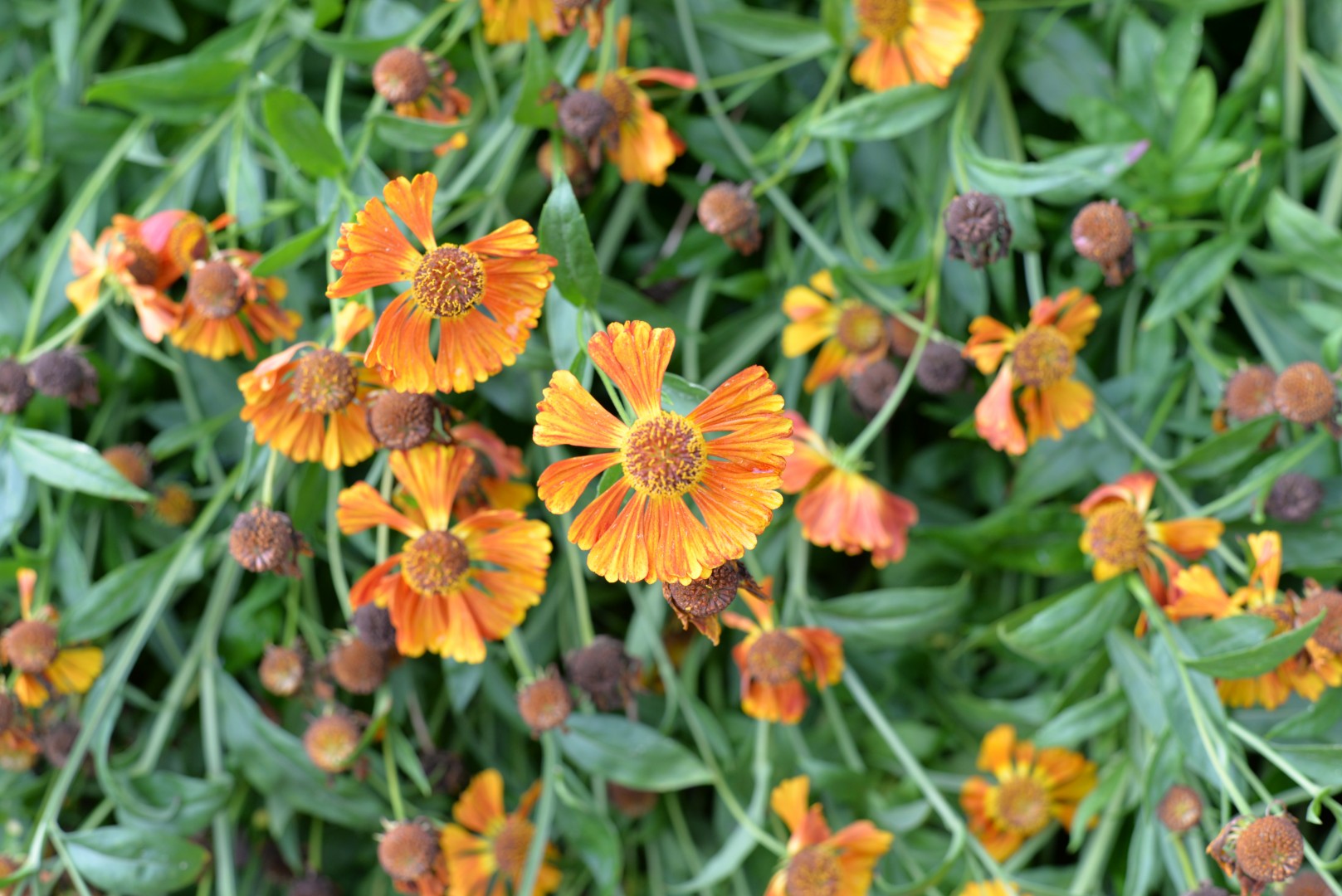 Aquilegia vulgaris 'Blue Barlow' – also known as Columbines, these dainty clump-forming perennials can be used in borders or semi-shaded woodland gardens growing to 80cm tall by 40cm spread. 'Blue Barlow' is relatively short lived but will self-seed provided they are planted in well-drained soil. Flowering in late spring/early summer with pompom-like deep violet blue flowers.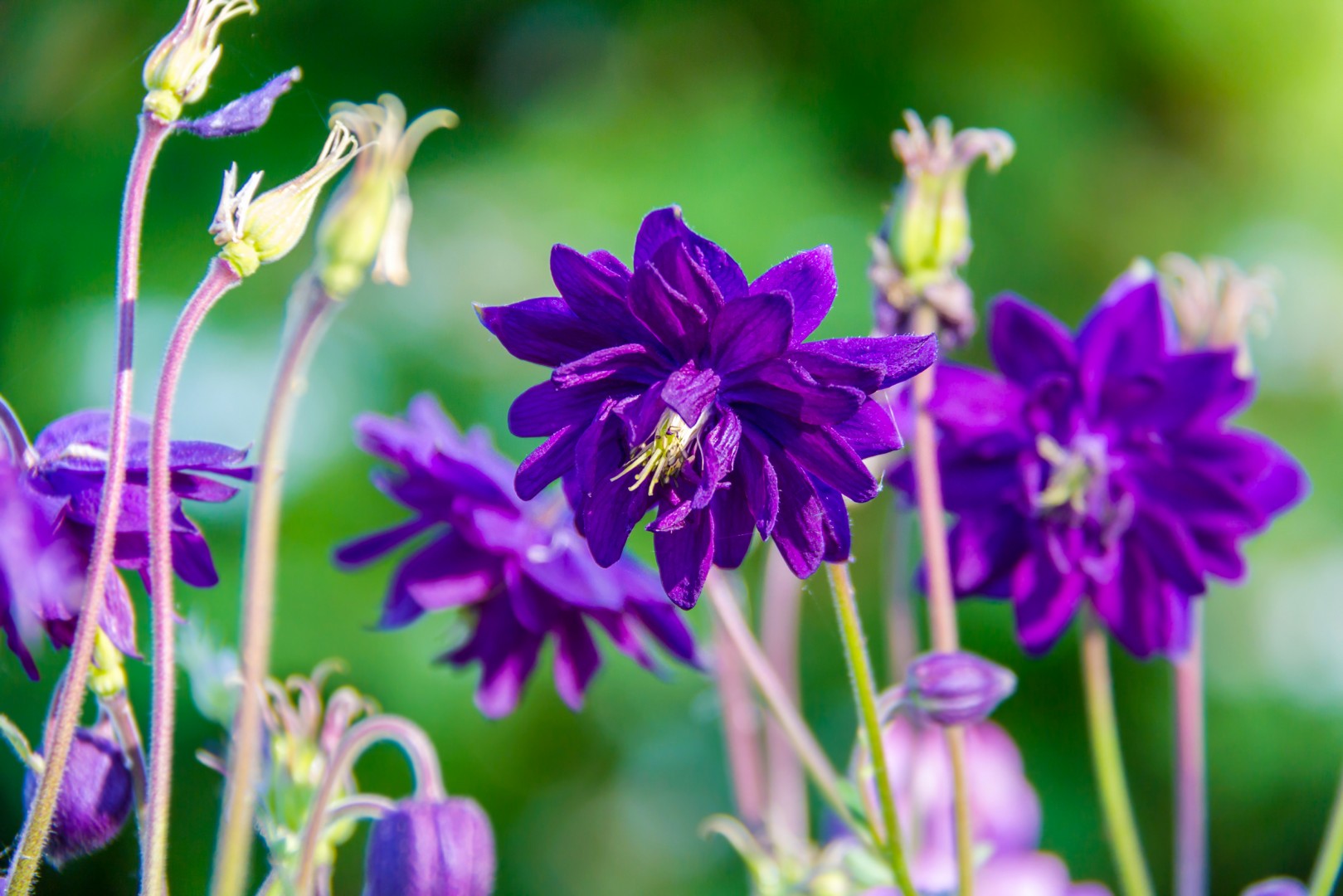 Geranium pratense 'Mrs Kendall Clark' – another easy to grow hardy geranium with grey-blue flowers flecked with white veins. Foliage tints red in autumn before dying back. Grows in sun/partial shade and should be positioned mid-border in well-drained soil. It grows 90cm tall by 60cm spread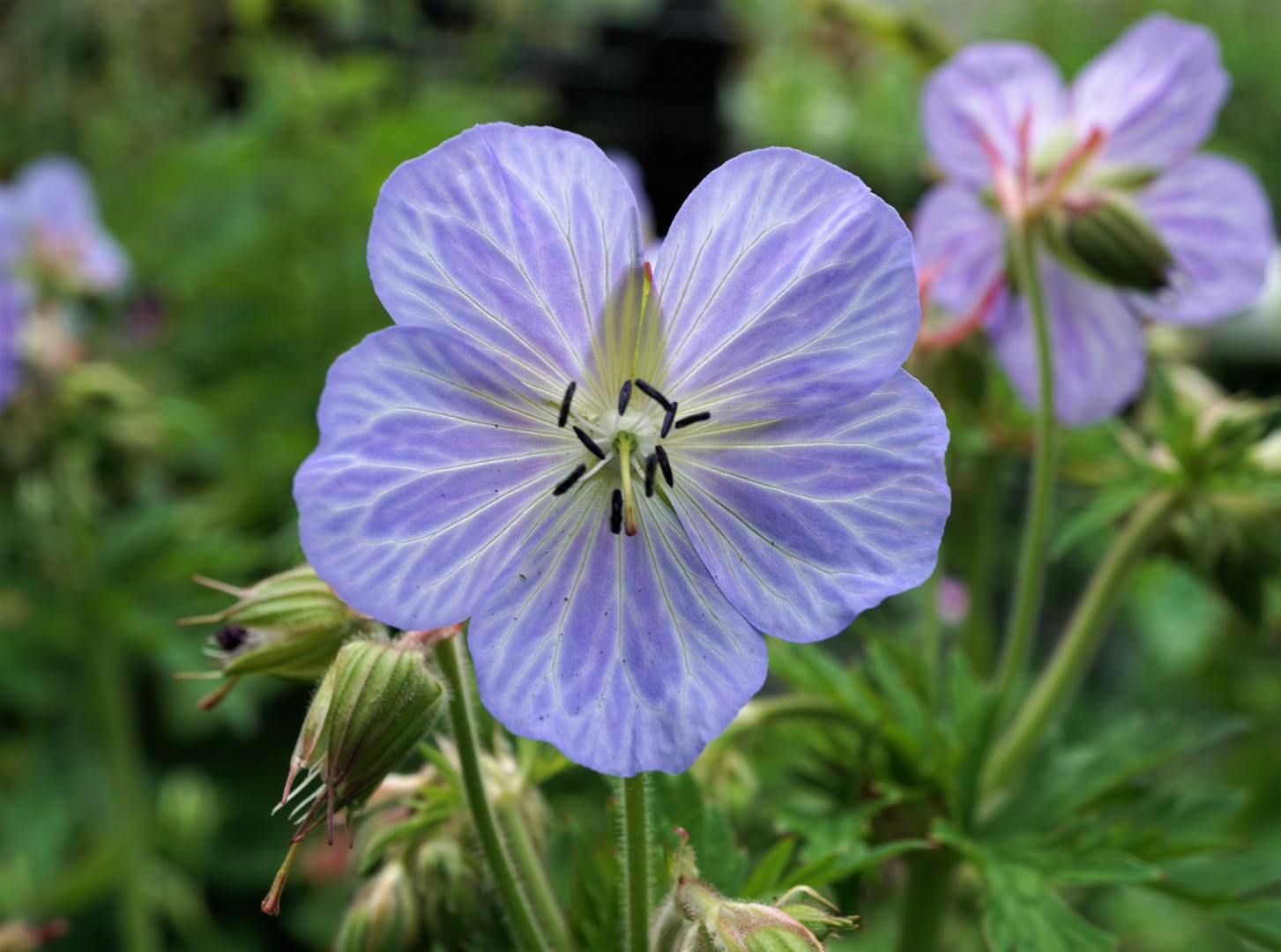 Digitalis alba – this attractive foxglove is a popular biennial for a shady spot and attracts bumblebees with its tubular white flowers. Plant in well-drained soil in sun or shade, best planted en masse at the back of a border for best effect. If plants are allowed to seed before cutting back the flowering stem, you may get a second flush of blooms. It self-seeds and will naturalise easily.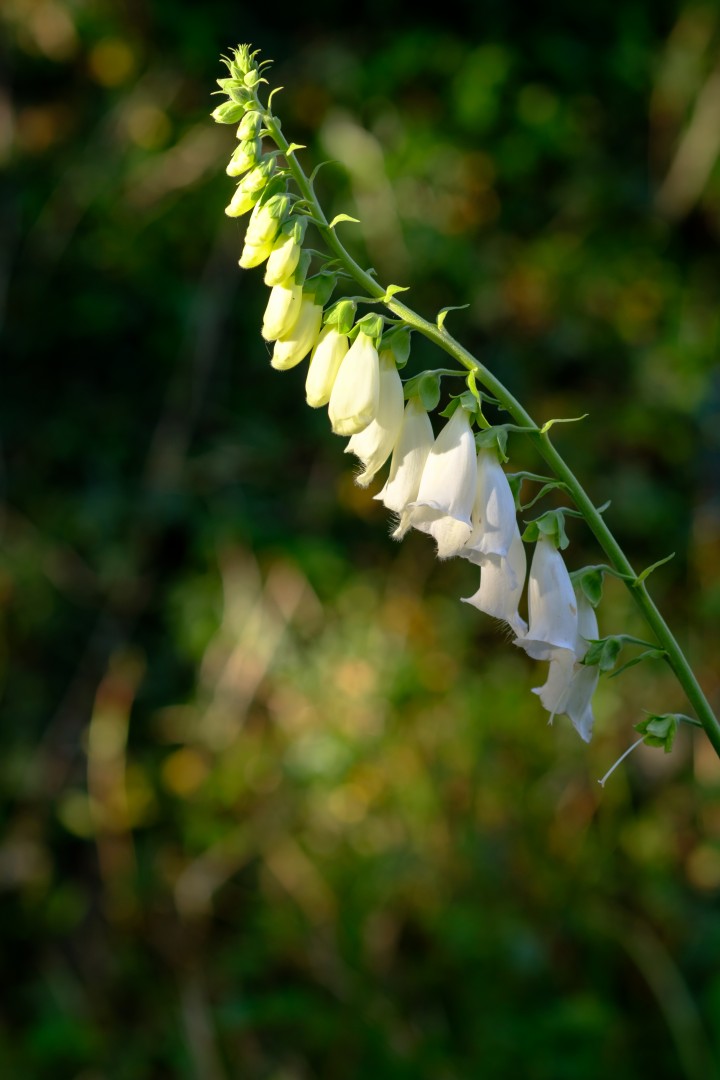 Campanula lactiflora 'Pritchard's Variety' – this pretty clump forming perennial bears a profusion of bell-shaped violet-blue flowers from late spring to mid summer. Growing to 75 cm in height with a spread of 45cm, it will die back in winter. Grows in sun or partial shade in well-drained soil. Attractive to bees.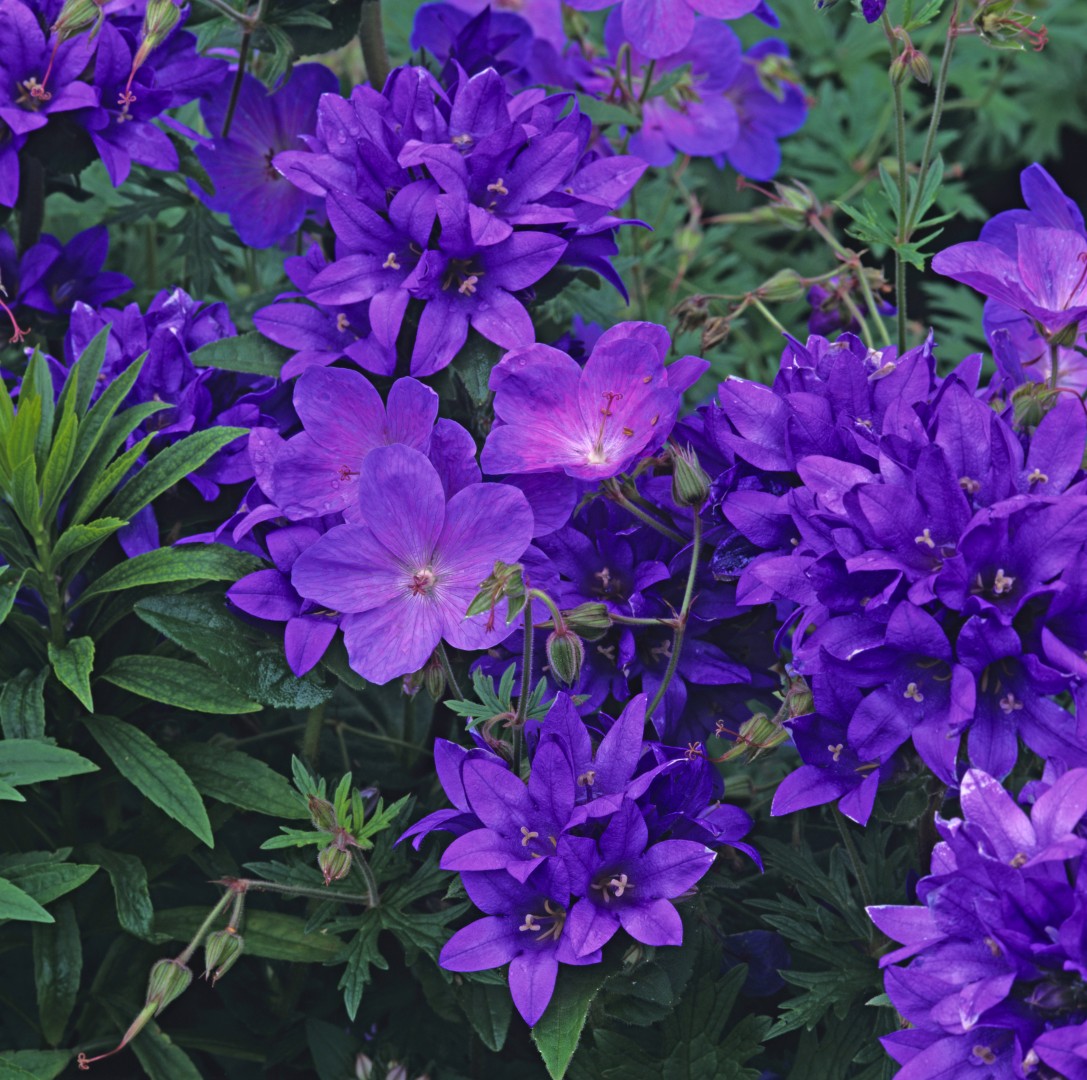 Salvia Involucrata 'Bethellii' – this rosy leaf sage requires a shelted spot out of drying winds. It is a woody-based perennial bearing dense spikes of tubular purplish-red flowers opening from pink bracts during the summer and autumn. It requires sun and will attract bees. Growing to 1.5m tall by 1m spread it is good at the back of the border.
Erysimum 'Bowles Mauve' – a bushy evergreen perennial wallflower with grey-green leaves and rich mauve flowers blooming from mid to late spring through the summer. Attractive to bees. Grows to 75cm x 80cm spread and best planted in full sun.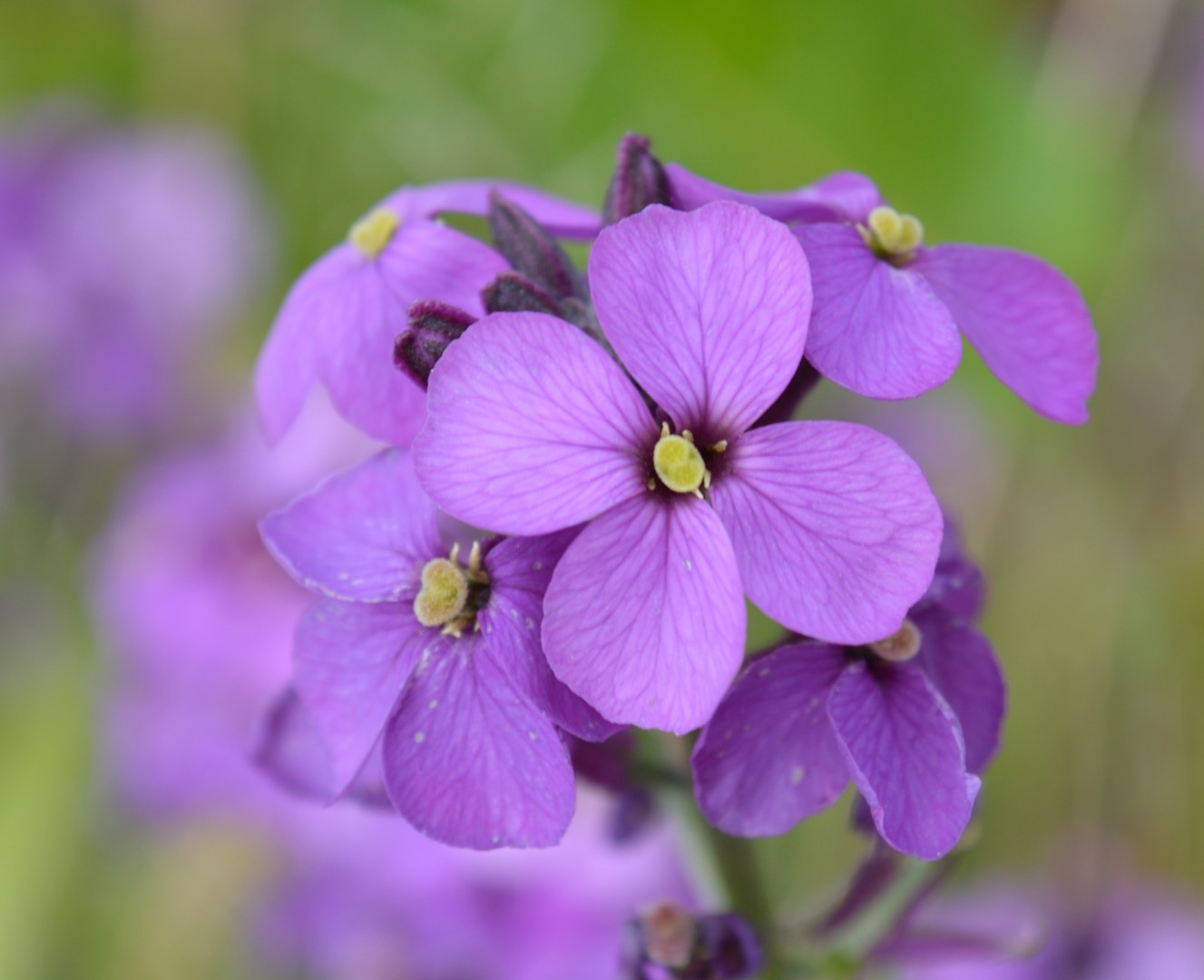 Ajuga reptans – commonly known as Bugle, this is a low growing spreading, rhizomatous perennial growing up to 15cm tall. With evergreen foliage it will grow on reasonably poor soil in partial shade and will have erect spikes of dark or pale blue flowers late spring and early summer. Good for rock gardens and along pathways.