Food and love have an undeniable connection. Shakespeare had it that music was the food of love; in many ways they are one and the same thing – as Alan D. Wolfelt put best, 'Food is symbolic of love when words are inadequate.' This Valentine's Day, one question will remain for a foodie couple: to eat in, or out? OXmag has you covered. If venturing out, newly-grownup foodie, Toby Hambly, has starry-eyed dispatches from an Oxford mainstay and a favourite haunt.
The Most Romantic Place in Town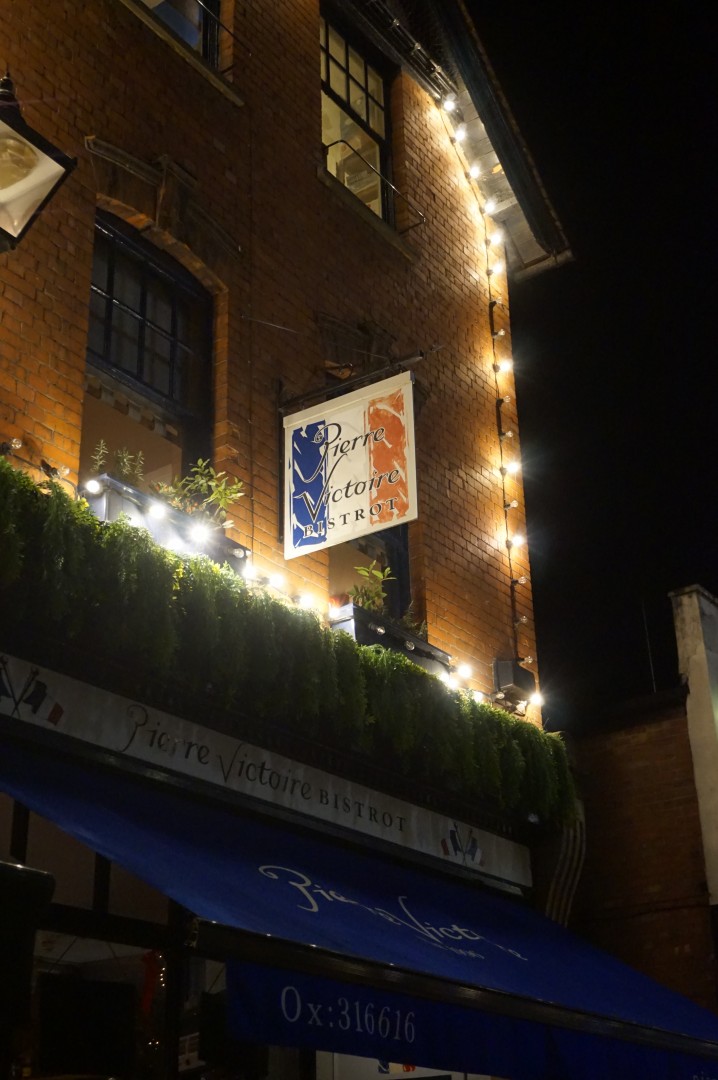 For years after I left the cushy stasis of university I bounced around a few jobs in hospitality; cutting my teeth, as it were. Highlights included: having soup sent back for being too hot, making a fish-finger sandwich for Hugh Grant and having my shoulder dislocated by a heroin addict. I'm deliberately trying to make you think I'm some sort of roguish raconteur – is it working? This aside, my years in front of ovens and behind bars count as some of my most flagrantly joyful and chaotically exciting of my life, none more so than at the White Rabbit on Friar's Entry. (In a city full of pizza places, it's still the best there is. If you disagree, I would kindly invite you to keep that opinion to yourself. Keep it somewhere deep down, next to your views on Brexit and stories about your children.)
The time eventually came to hang up my literal and metaphorical apron (Dad was most pleased) and attempt to earn my keep during daylight hours. I acquired something I'm reliably informed is known as a 'nine to five', requiring that I rise at '7:30am'. I wasn't initially sure to what this collection of glyphs referred but, over time, I have become a day-walker the likes of which I used to pity and scorn. I'm also in a grownup relationship and, drum-roll please, about to get a mortgage on a genuine house with doors and windows. Adulthood is weird. I still feel like the same perpetually hungover Gavroche, I've just got nicer shoes.
Imbued with this sudden mirage of maturity, one evening I endeavoured with my Better ¾ to find some dinner, because that's what grownups do. All of a sudden I realised I had no idea where we should go because I'd never really been on a date before. After much deliberation we found the answer and I could scarcely believe I hadn't thought of it earlier. French, independent, consistent, an Oxford institution: Pierre Victoire.
When I die, I should like the afterlife to be furnished in the style of a French bistro. No other environment makes me feel more at ease. I should like to meet St Peter at the gates as we were met at Pierre – whisked upstairs to the first floor dining room where we took our seats amongst the conviviality. You only get service like this in a restaurant that understands the simple rule that happy waiters make happy customers. They whip around, up and down the stairs, nodding and laughing to one another as they foster and nourish the atmosphere. It looked fun and it looked satisfying. Nothing starchy, strict or dour nor anything lax, improper or amateur.
The fried brie we shared for our first course needs very little saying about it other than I could have probably had four times as much and still wanted more. Magret de canard came next atop a potato rosti in a pond of blood-red berry jus that mirrored the colour of the perfectly roasted and rested Gressingham bird. Across from me was pan-fried sea bass with a champagne buerre blanc – as delicate and deft as the duck was rich and serious. By this stage I was very chuffed with myself indeed; utterly at home as I sipped the exquisite Côtes du Rhône. A Francophile in a modest pocket of Parisian panache, with only empty plates and a waning candle to separate me and ma belle copine.
In a city where the turnover of restaurants can be alarming, the staying power of Pierre Victoire (est. 1996) is testament enough. Its offerings are flexible, but on no occasion is it more perfect than for a candlelit dinner with someone who makes your heart sing. For my money, dear reader, it is the most romantic place in town.
And for a Nightcap… Sandy's Piano Bar
Feeling suitably merry and doughy-eyed, the only way to finish a night off like that is with a fancy drink. Without much realising it we'd made a beeline across town to the High Street, and soon darkened the door of Sandy's Piano Bar. I must declare an undercurrent of favouritism here – I've been going here regularly pretty much since it opened. Sandy's has the weight of the Oxford Wine Cafe and Oxford Wine Company behind it, as well as some of the best cocktail bartenders in the city. It's the kind of place you can go to alone for a quiet drink, with a group for a sing-song, or with your beloved to be serenaded – a fine choice for Valentine's Day itself, when their esteemed pianists will be tinkling the ivories from 6pm. Here are three standouts from their excellent menu, made lovingly by Yvan, Costa and Garth.