A retirement community in the Jewel of the Cotswolds.
Nestled within the beautiful Oxfordshire countryside is the medieval town of Chipping Norton, with its picturesque Cotswold stone buildings, rolling hills and rows of antique shops – not to mention its wide selection of restaurants, Inns and pubs. Known affectionately to locals as 'Chippy', McCarthy Stone's latest Retirement Living community, Watson Place, is located just 10 minutes' walk from the town centre, and presents a once-in-a-lifetime kind of living experience where you can make the most of a vibrant community and all its amenities, whilst benefiting from the support on hand, to make things that little bit easier.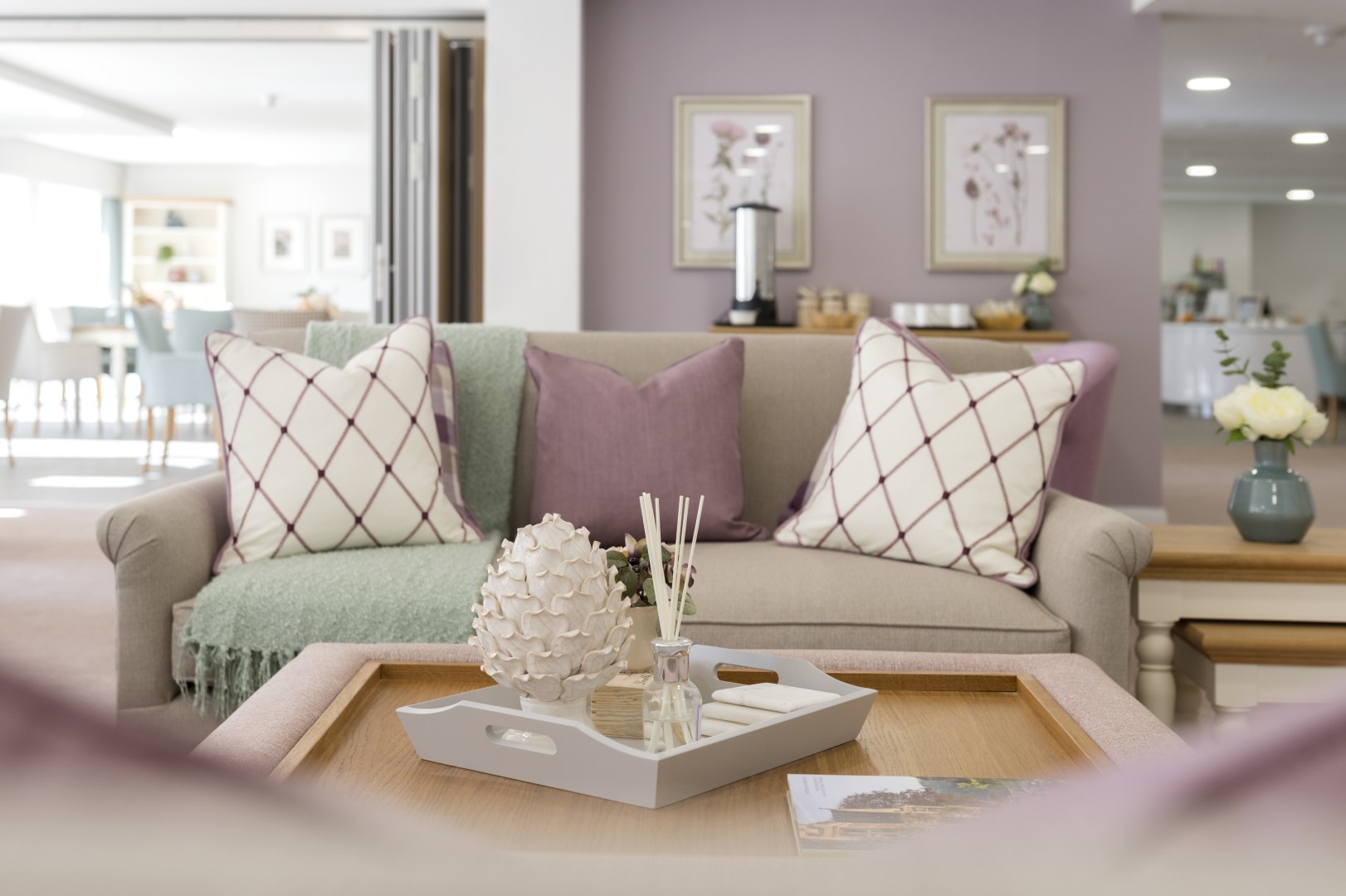 The wealth of fantastic facilities at the development there is something for everyone. You can delight in the well-maintained shared gardens, choose to catch-up in the comfort of the chic communal lounge with friends, or even wine and dine with your neighbours in the on-site chef-run bistro. At Watson Place, there are many opportunities to get involved in activities and social events; you'll find a plethora of like-minded people ready to meet you.
It doesn't stop there - if you feel like recharging and enjoying some much-needed relaxation, why not take a visit to the Wellbeing Suite, where you can get a haircut or a pampering treatment. If you feel like hosting a soiree with friends and family for a special occasion, you can make use of the function room. In addition, the well-appointed hotel-style guest suite is ready for visiting friends or family, staying over for the night, or even a weekend.
A homeowner at Watson Place shares their experience living at the development: "I don't think you can find a better place to live. In fact, my son-in-law often says 'you have a better social life than we do' and I agree. I especially love spending time in the communal lounge – you're always guaranteed someone to have a lovely chat with, and the gatherings hosted there are a real highlight. From the Monday morning coffee morning to a scrabble session on a Wednesday afternoon or movie night on a Friday; there's always something to do.
I also really can't fault the development team. Everything runs so smoothly with the wonderful and friendly staff that truly make Watson Place; they're always happy to help. I mean it when I say, I wouldn't change anything about my experience."
Your safety is key, and you can sleep at night knowing an Estate Manager is taking care of the smooth running of the development. If you require support, then tailored packages are available to cater to your individual needs, including help with chores such as housework and laundry. Moreover, a 24-hour emergency call system gives complete peace of mind and reassurance that assistance is always nearby.
With the development in such a prime location, you're less than a 10-minute walk from being able to go to the theatre, visit the local museum, or grab a bite from one of the many independent eateries on offer. Stocking up on great, local ingredients has also never been easier with Chipping Norton's superb array of delicatessens, fishmongers, a choice of two great local butchers as well as larger supermarkets.
Exclusively for retirees aged 70 and over, the design and aspect of each low-maintenance and spacious apartment have been thoroughly thought out. Watson Place really does offer everything you need to enjoy a healthy and active retirement. With only a handful of one-and two-bedroom still available, previews can be arranged with the friendly Sales Consultant, Margaret Robertson, who is on hand to give you a tour of the development so you can experience first-hand how you can live your retirement years to the fullest.
Prices at Watson Place start from £288,650 for a one-bedroom apartment and £388,150 for a two-bedroom apartment.
To learn more about Retirement Living in Chipping Norton, please call 0800 201 4384 or visit mccarthystone.co.uk/watsonplace.