Budleigh Bed by Naturalmat
Juliette Barrell, Creative Director at Derwent House
As the season changes to cooler days and longer nights there is a palpable shift in our energies, with attention turning to spending more time inside and creating a warm welcoming home. Cosy or cosiness is the closest English word to the concept of Hygge, a Danish term which expresses the idea of creating warmly convivial atmospheres that promote a sense of wellbeing. As we hunker down for the slower season of winter, we look at simple ways to promote this sense of comfort in our homes.
LAYER-UP
Layering is essential to making a house look cosy whilst also adding depth, warmth, and texture to give our home that cocooning feel. Simple layering can be achieved with cushions and throws – drape a soft wool throw onto a sofa or on the bed for cooler nights. It is also a way of introducing colour or pattern into an otherwise neutral scheme. Opt for warm spicy shades that take inspiration from nature's autumn colour palette. Cushions in handblocked printed designs or warm textures such as wool or velvet will not only provide comfort but also add interest to a sofa, armchair or bed.
INDULGE THE SENSES
Indulge key moments and daily rituals by taking time over them. If you have the space, choose the ultimate fireside wing chair or love seat to take over a corner of the living room. Nestle into your armchair and wrap cold hands around the tactile feel of a handcrafted ceramic mug which is a joy to both feel and hold.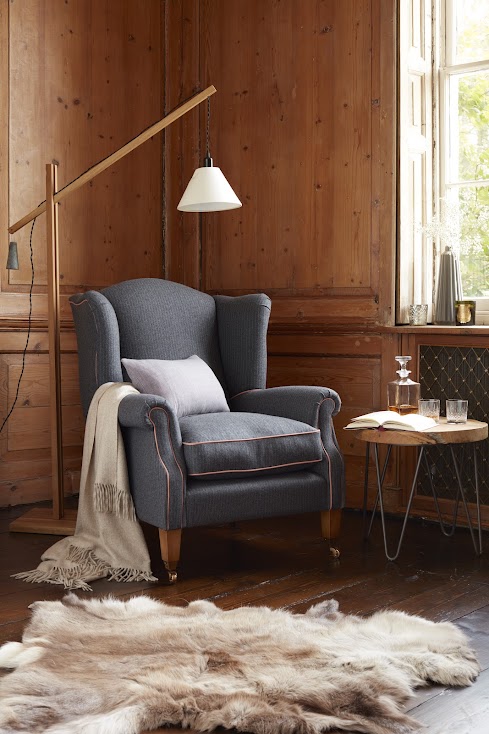 Jarvis Armchair by Delcor
MIND THE GAPS
Cosiness involves reducing the amount of open space in a room. Open airy interiors look chic and breezy in summer but can appear a little soulless in winter. Add additional side tables or consoles to create pockets of interest to your room in what would otherwise be empty spaces. Nesting tables are ideal as they can be stacked in summer but pulled out in winter. A storage footstool for blankets can be pulled up against a sofa to give your seating a cosier configuration and allow you to put your feet up.
Swap out summer sheers for a blind or curtains; this will not only make your room appear warmer but will cut out the cool chill or draughts from glazed windows. Carpet looks more comforting and exudes a sense of warmth so consider introducing a wool rug during the winter to stone floors or floorboards. They will not only add texture but will also deal with any potential draughts. For extra comfort, add sheepskins either as rugs, throws or made up as pouffes.
COLOUR AND PAINTS
Recent paint trends using bold deep saturated colours – known as 'colour drenching' – have become a popular in the quest to create spaces of luxurious comfort and a sense of intimacy. Using darker tones such as charcoal blues or rich burnt brownish reds on walls, woodwork and ceilings creates a warm cocoon-like feeling.
ATMOSPHERIC LIGHTING
Creating a feeling of cosiness is also about impressions and atmosphere. Lighting is key to creating a softer, more intimate feel and can be done on a relatively small budget. Keep lighting levels low, so switch off overhead lights and flick on the lamps. Table lamps placed on side tables and sideboards provide atmosphere and functional task lighting. Floor lamps overhead can create pockets and pools of warm light, illuminating quiet corners, and helping to define your living spaces. Choose interesting lamps with shades that are woven, textured, or printed. Groups of candles will also add warm light to your room, giving it a sense of a special occasion and gentle intimacy.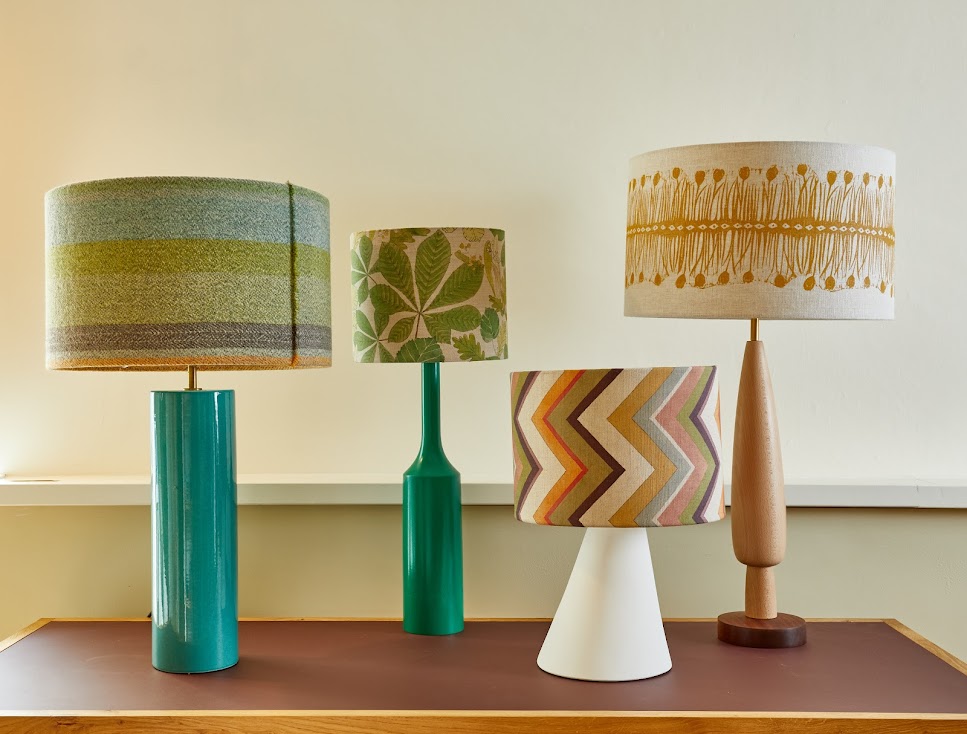 MAKE IT PERSONAL
Personalising our living spaces is a natural way of adding interest and layers to our homes and will very much define a space as your home. Choosing artwork and considering what it means to you personally is a powerful way to connect with emotions, places and people. In the same way we can have a strong emotional connection with a treasured hand-me-down. Take the plunge to restore, renovate or reupholster a much-loved piece to give it a new look so that it has a permanent place in your home creating a sense of connection and continuity with the past.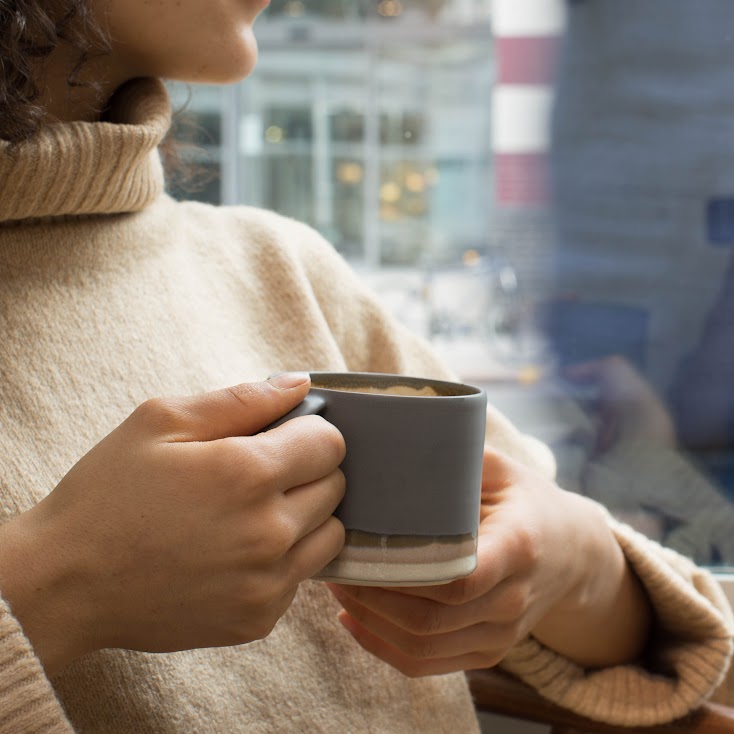 Emma Lacey Rainbow Mug Slate Stone Gloss