Ilan Eshkeri is an award-winning British 'neoclassical' composer, artist, songwriter and producer. His eclectic body of work in which narrative always plays a central role has been performed across stage, screen and even in video games. His awards include two BAFTAs and two Ivor Novello's and he has worked with artists and icons including Sir David Attenborough (most recently composing music for A Perfect Planet), Ralph Fiennes, Annie Lennox, David Gilmore, Take That and Coldplay. He has also written two ballets and composed a symphonic suite for fashion label Burberry's landmark show, Reliquary. In May he will be releasing new work, an album, Space Station Earth, which Ilan will be performing live at the Royal Albert Hall with special guest, Tim Peake.
What Makes Ilan…
Sad?  
When my daughter isn't happy – you're  only ever as happy as your least happy child.
Happy?  
Walking my daughter to school through Regents Park, London. Nobody disturbs you at that early part of the day ,so we really enjoy each other's company. Regents Park is mostly as it was when it was first built so it feels like stepping back in time.  We always do it even if it's cold and raining. 
Fearful?
When people I know get seriously ill or die.  Getting older really sucks. 
Reflective? 
I am fascinated by discoveries in science - the universe seems to be more fantastical than we could have ever imagined, and its hard to contemplate the science of the micro of time without being philosophical. 
Confident? 
When people appreciate the work I do.  I love being creative but you never know how the world is going to respond to what you have invented. I have been lucky in that on several occasions now I have had work which has been widely  appreciated,  and that gives me the confidence to continue to create; even when sometimes I am not sure what I am doing! 
Angry?
Seeing pain and suffering in the world. I wish as a species we were better at looking after each other in the right now, and our planet for the next generation. 
Excited? 
Sharing the discovery of something new with someone you love, like places, art, good food.
Proud to be British?
The integration  of diverse cultures into Britain and our continuing excellence in the arts and sciences .
Ilan Eshkeri's Space Station Earth (Sony Masterworks) is released on 13 May. His world tour starts in the UK on 15 May at the Royal Albert Hall with special guest, Tim Peake. This unique,  immersive multi-media concert is being staged in collaboration with the  European Space Agency (ESA) and has been created to allow audiences to see through the eyes of astronauts by combining Ilan's compositions with rare footage shot by astronauts aboard the International Space Station as well as with images from ESA locations.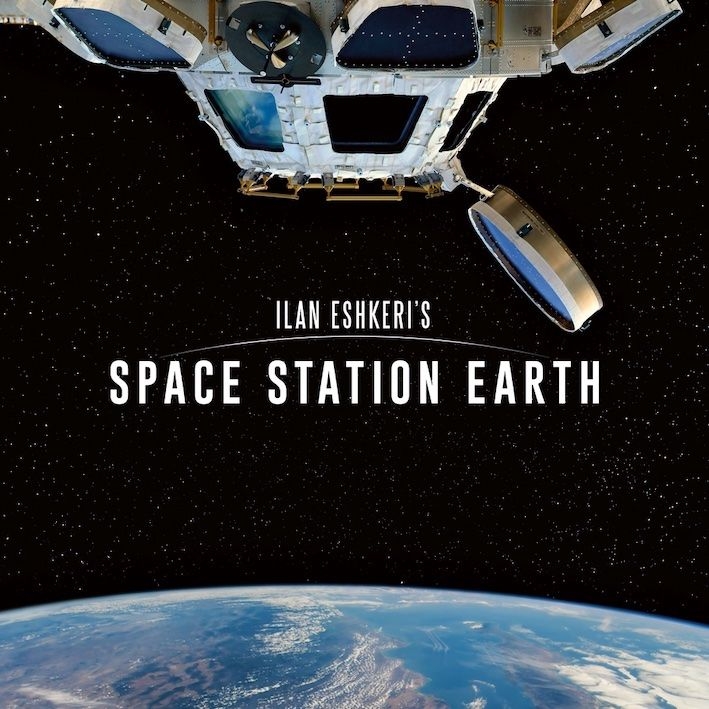 [end box]