I was thinking of smells that are so wrong but still hold some strange attraction.
I think potency is key. Power talks, even if it is a sulphuric miasma. You know when you're at the dentist and they have to dig out an old filling? Have you ever been struck by a (sorry) malodorous smell as they clear out the cavity? Please say yes, don't leave me exposed here. If you know, you know: it's rancid. Typically caused by bacteria slipping into an infinitesimal crack, the resulting smell is a foul composite of rot and detritus. It is disgusting and yet somehow awe-inspiring. Perhaps on the same scale of the squeezing of a particularly tricky blackhead or, better, a pus-filled spot. A sense of wonder, perhaps, that our own animal selves have – despite regular brushing or a rigorous skincare routine – conspired to bring us back to a state of nature. In the same way that I'll look at a weed bursting through a patch of concrete pavement and mentally applaud it for beating the odds, I admit it – I find something admirable in the capacity of our bodies to rebel.
Perhaps context is key, so consider this: ripe camembert or pee-soaked nappy? When it's the latter, it's something to be suffered but the former stands as an epicurean delight to be sought out. Richard E Grant went one step further when he declared all cheese tastes like bum – is he right? And it's not just cheese, how about the wildflower (weed?) Wild Arum, or Lords and Ladies as it is also known (the nickname is a reference to the genital-like structure of its petals and stamen). It is renowned for its stench, enhanced by its capacity to self-heat to ensure that pong packs a punch. Utterly repugnant to most humans, pure ambrosia to flies. In fact, it's a great example because this rapacious grower has quite the status as a raunch-pot, described as "the most sexual plant you will ever meet" and reputed to have multiple orgasms during its reproduction process. Lucky bugger.
Delve further into the forest during the summer months when the sun is shining brightly and the dappled shade of the tree creates that dazzling chiaroscuro effect, and deep, dank, dark scents soon emerge. Musty wood, dry leaves, earthy pathways soaked into mud and dried out into crevassed passages, the sweet vegetal cocktail of fresh green mingling with a surfeit of fruit and flowers on the cusp of rot. Yum. A straw poll around the office revealed a fondness for Vicks vapour rub, the clinical chemical chlorine of swimming pools, fresh tarmac and a certain pleasure in the cool metallic of blood (worrying). Personally, if they could bottle petrol stations I'd be in heaven, and we all agreed on the delights of a good lungful of fresh manure.
In scent terms, I find that I'm drawn to those which contain that discordant note which (in my opinion) elevates the whole from prettiness into beauty. In Immanuel Kant's Philosophy of Pure Reason he discusses the importance of disinterest in assessing things aesthetic. He posits that we must remove the personal when forming our opinion, to ensure the pleasure we gain from the experience isn't subjective: roughly speaking, we should judge a thing as beautiful despite its personal appeal, rather than because of it. All very well when judging art, but for me, the beauty of fragrance lies in the personal.
A couple of years ago I went to a store in Reading which allowed me to make my own scent. It ended up a strange brew. Previously, I'd been lucky enough to visit Galimard, the Maison de Parfum in Grasse which offers workshops for interested visitors (do go if you're ever in the region, it was a most pleasurable full immersion experience). In Grasse, my fellow amateurs and I were heavily guided by a teacher on hand to study our preferences as we made our way through little brown bottles of various notes, and caution against certain combinations or concentrations. In Reading, no such assistance was in place. As a result I ended up with a perfume which was a cacophony of accords which I eventually recognised as the olfactory equivalent of a camping trip. Heavy on the smoky birch tar and slightly overwhelmed by florals fighting with fougerres, all infused with the slightly sickly sweetness of rum and marshmallows. A glorious memory but not a wearable scent.
Happily, the world of perfumery is filled with experts able to tread the line between a suggestion and a shout with delicate aplomb. Here are some recent favourites if, like me, you look for a dissonant chord in your fragrant fancies:
Leather Rosa, Angela Flanders. From £85 angelaflanders-perfumer.com
I have to admit, this fragrance has become something of an obsession. Generally, I'm not a fan of rose-based scents. I love rose as a shower gel, or on other people. I love roses in the garden but in terms of my personal preference I do not identify as a rosaphile. I first came across Leather Rosa in my capacity as Judge for the Fragrance Foundation Awards (no surprise to see it winning Best Independent Fragrance at the ceremony last month). Tasked with blind testing around 40 new fragrances, Leather Rosa stood out. All the voluptuous sensuality of the bloom is here finding unexpected bedfellows in agar wood, oud and amber which mingle together to create something smoky, rich and taboo. It's a shameless medley of all sorts of kinky naughtiness and I love it.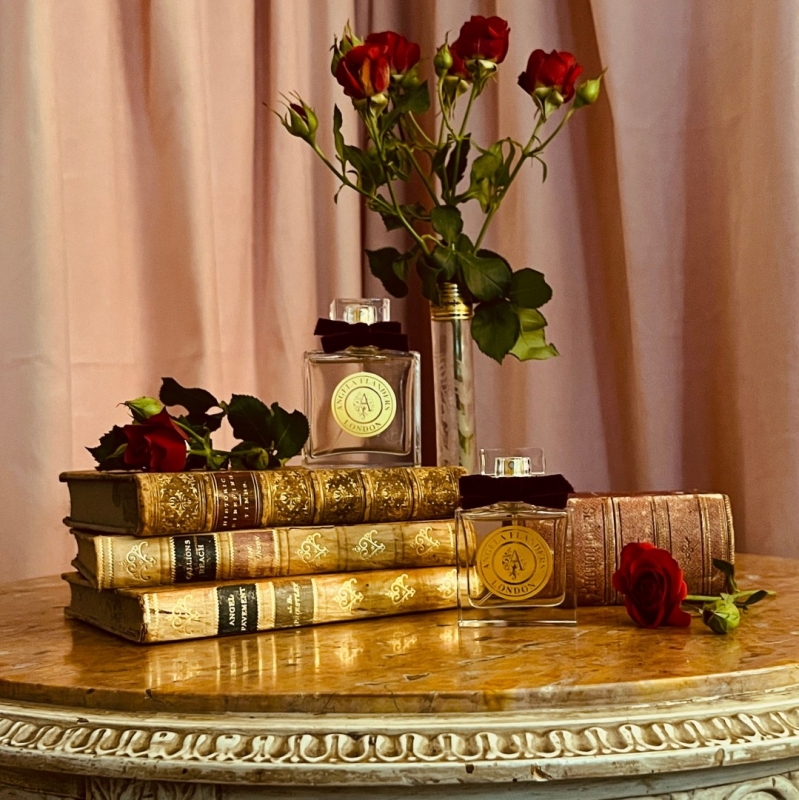 Book, Commodity Fragrances. £120 commodityfragrances.com
Commodity Fragrances are doing something genuinely different with their concept of Scent Space. Their six hero fragrances are available in three different distillations: Personal, Expressive and Bold. Each is slightly different; different notes take precedence. What may be amplified in Bold is more pianissimo in Personal. I like all six, they each hit something different for me – Gold is a gloriously indulgent gourmand treat, Moss a springy, verdant roll in the grass. What Book captures beautifully is the idea people have when they rhapsodise over that specific fusty, dusty aroma of a library or second-hand bookstore. Solid, safe, woody and aged. Light top notes of romantic violet and invigorating eucalyptus are mellowed by a heart of woody accords followed by the powdery antiquity of musk and amber. It's an intriguing combination and as inviting as any page-turner.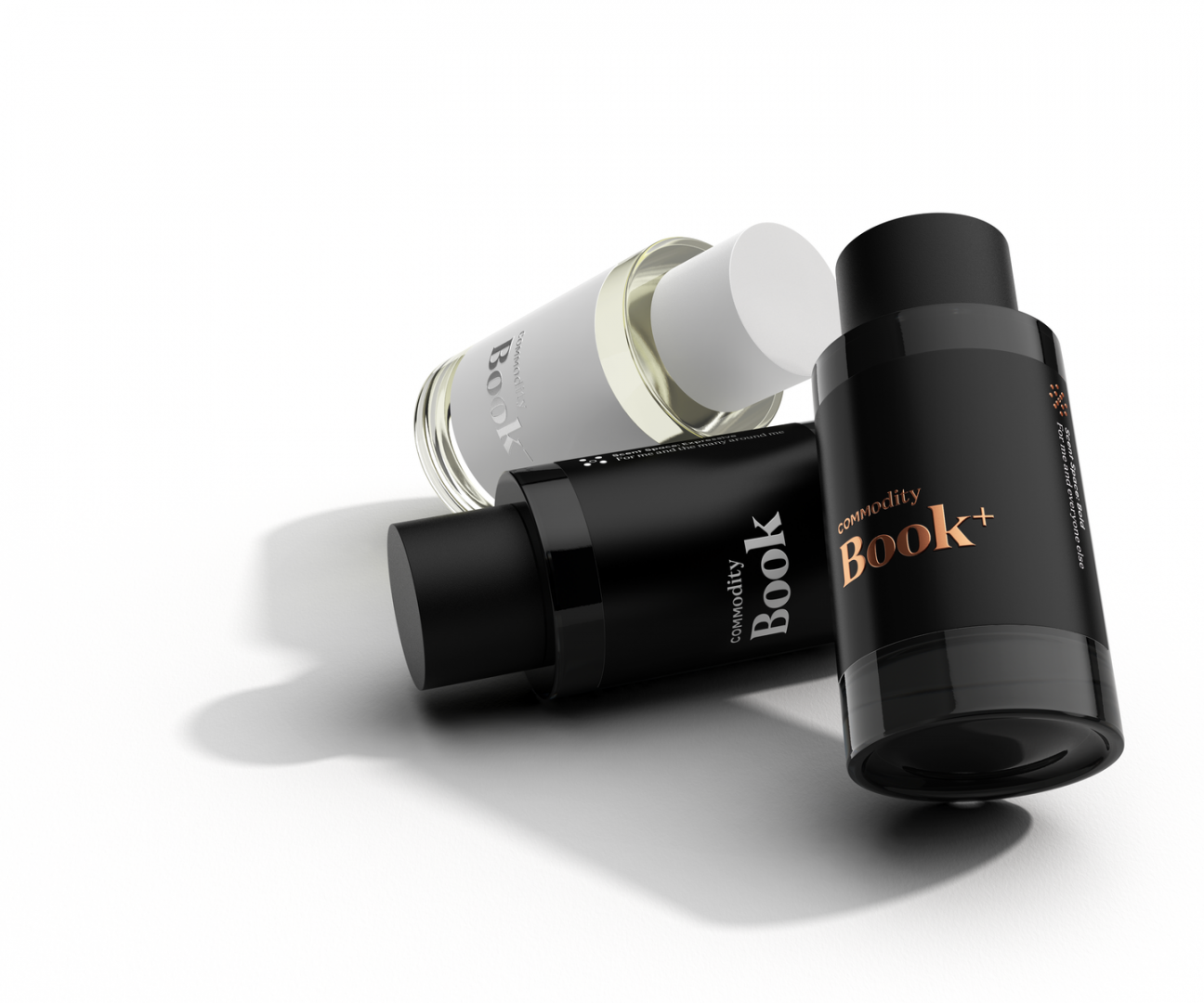 Hydra Figue, Miller Harris. From £95 millerharris.com
The latest launch from Miller Harris is light but lingering. Lurking in the mouth-filling freshness of fig is the briny tang of sea salt, with sharp citrus-bright bergamot and just a flash of sensual tuberose. There's also saffron (which I've noticed features in quite a few new launches). It is dry, slightly earthy and addictive. In both cooking and fragrance, like truffle, saffron adds an element which contributes to the overall sophistication of anything in which it is used. That, plus a dash of aniseed ouzo, makes this Greek-inspired concoction pure aprication in a bottle.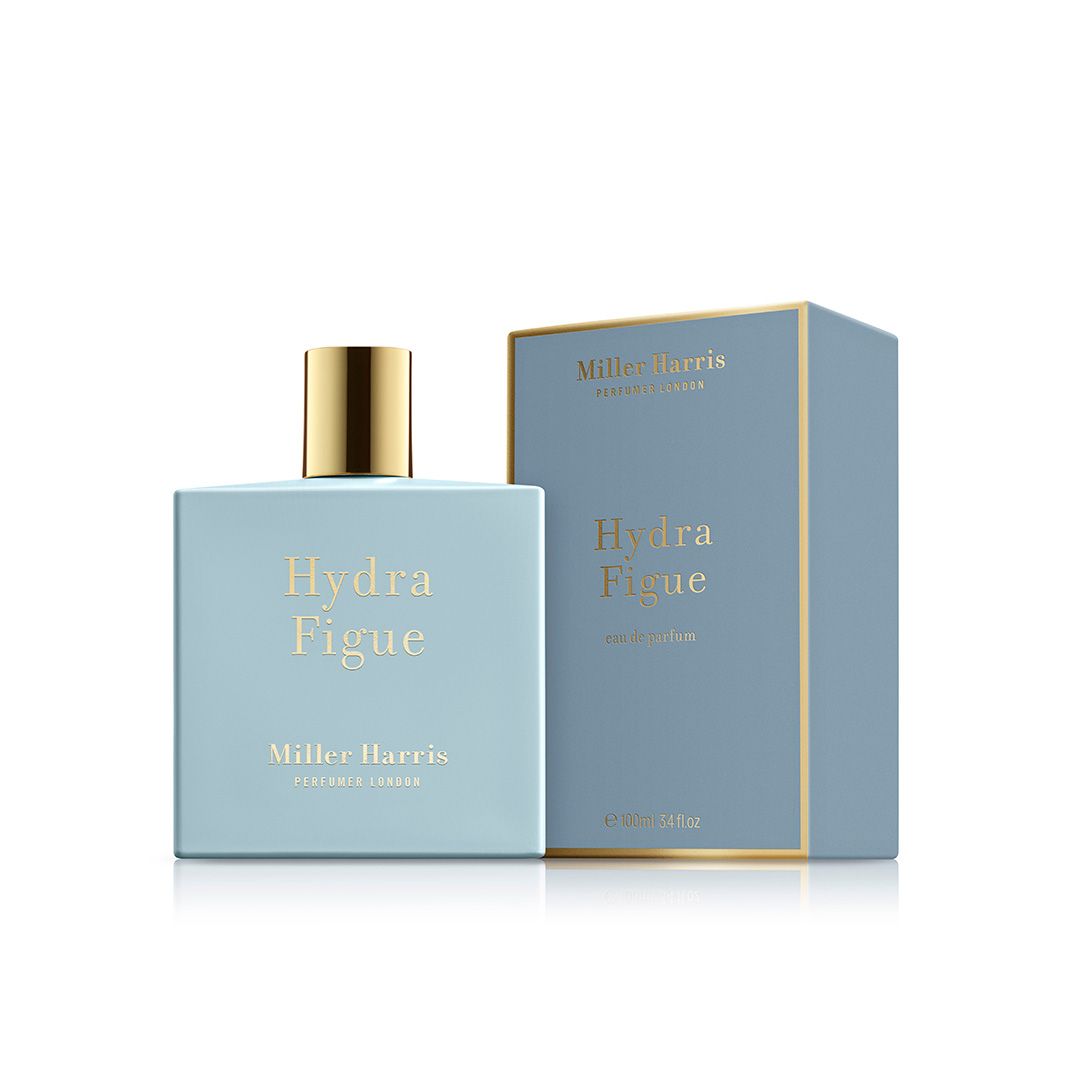 Gloam, Aesop. £140 aesop.com
Created by Aesop's long-term collaborator, Barnabé Fillion, the first thing to say about Gloam is, in common with his other fragrances for Aesop, it has been designed with the idea that it will adapt to each individual depending on their unique body chemistry. Therefore my Gloam may not be precisely yours, but what they will have in common is a certain sylvan charm. Woody notes mingling with spice, starting off with a generous hit of cardamom, made piquant with pink pepper. This settles into a roundly satisfying soft pollen-heavy floral before the dry warmth of wood starts to pervade. It evokes all the best of nature, without the dank undertones which mark the natural world out as primitive.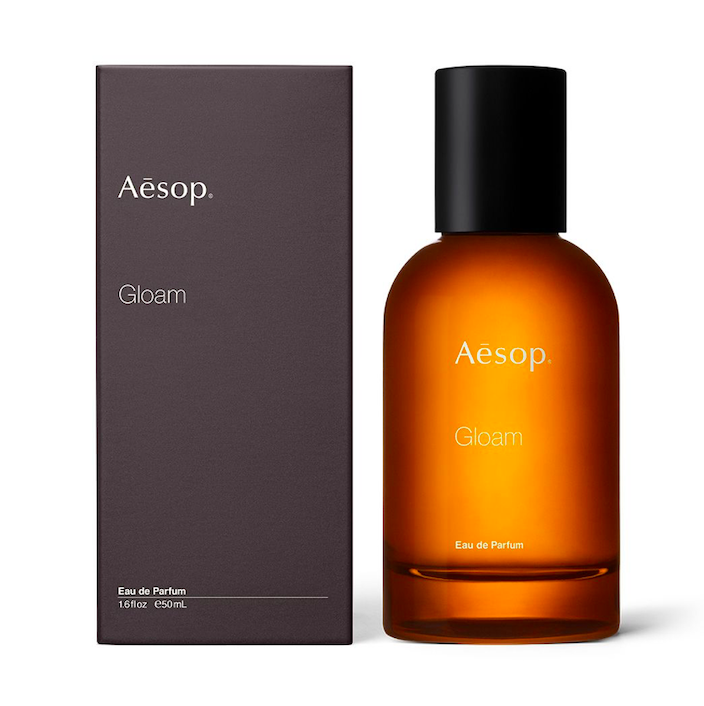 Parisian Musc, Matiere Premiere. Hair fragrance, £60 matiere-premier.com
Founder and Perfumer of the House, Aurélian Guichard takes a central ingredient from nature as his raw material (literal translation of matière premiere) and composes a veritable symphony of harmonious notes around it to present it back to us, filtered through his magical nose. In this case (appropriately for the Food issue) he has worked with ambrette seed, derived from musk mallow and used in medicine to calm and heal the stomach. In fragrance terms the musky aroma will be instantly distinguishable, but this ambrette is a vegetal musk, so whilst it has all the sensuality, there's no suggestion of secretion or scrotum. There's a distinct greenness (enhanced with the addition of fig leaf) reminiscent of young wood at the start of the summer; bursting new growth and yet to be baked dry by the sun. There's also a tantalisingly metallic note, which cements this as musk without the muck. Further, it's one of the four scents which now comes as a Hair Fragrance – what could be more exquisity? Less alcohol (which can be drying) plus additional nourishment to protect hair from sun and heat and enhance shine. "A sheer veil around the wearer in a halo effect".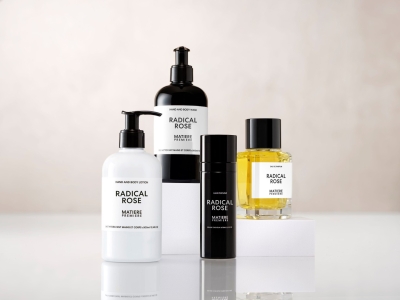 Fanfare, Thameen £250 thameenfragrance.com
Luxury fragrance house Thameen London have come up with the new concept of a 'Britologne'. Their 'cologne elixir' has been developed to offer a more nuanced, lasting scent and this one is truly gender neutral. On the one hand it is handsome, crisp citrus florals (lemon, neroli), but hidden in the heart is martini-shot of boozy juniper and vermouth, muddled up in between the carefully layered base of vetiver and musk.