As a Beauty Editor with some years of experience in writing – and even more years of life experience under my belt – I have been delighted to see something of a shift in the narrative around ageing but there is still a long, long way to go to make a meaningful change or tangible impact (which goes beyond a hashtag).
In common with Jenni Retourné, founder of Willowberry, I don't want to bemoan ageing, I want to appreciate it and I want to do so whilst feeling good about myself when I look in the mirror. I was delighted to learn more about the Willowberry range and more about her objective; to make Age Without Apology an instrinsic part of the beauty industry.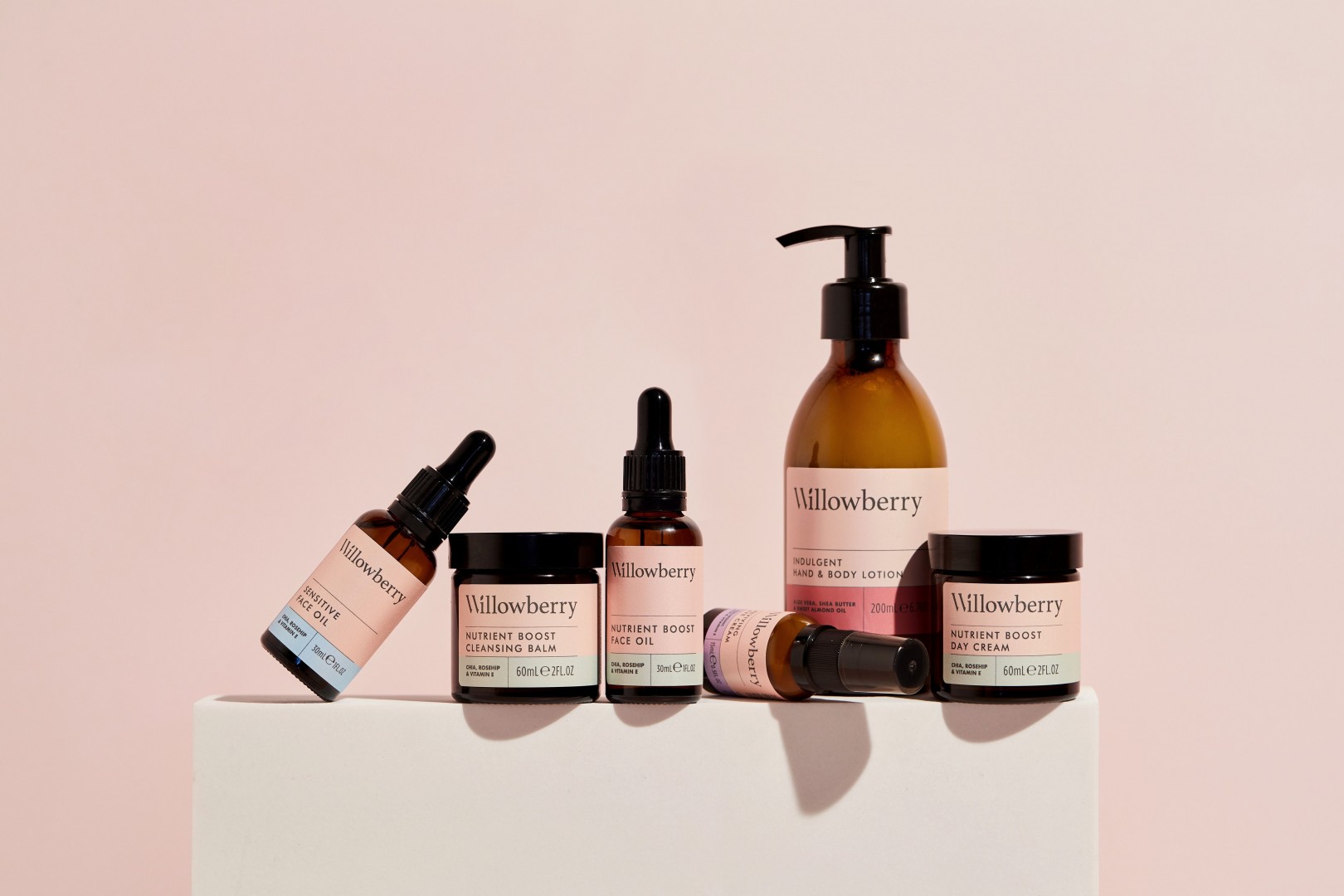 How do you go about launching a beauty brand?
Initially I went on an introductory course on skincare formulation and also a course to learn cosmetic legislation. From there, I created a very long to-do list of everything I needed to do to be able to get my brand up and running, and started working my way down the list!
Who is your customer?
I call Willowberry 'skincare for grown-ups' – it's for women who want to get their best skin as they get older, whether they're 35 or 85.
How did your past experience in the industry help?
My past experience as a Beauty Editor meant that I had tried hundreds of beauty products. I saw what worked, what didn't work, the hype, the hope-in-a-jar and the heroes. From this I knew what I wanted my own brand to offer – high-performance products that work really well, with transparent, realistic product claims that don't push the notion of 'anti-age'.
How did you settle on which products to include in the range?
I wanted to create an edited range of skincare products that are truly beneficial to a skincare routine, rather than offering a huge amount of products that overwhelm both the customer and their skin. I started Willowberry with three products that lent themselves well to a basic 3-step routine; cleansing balm, face oil and day cream. From there I have added new products to the range over the years and this mostly comes from what our customers ask for; for instance so many people asked for an eye cream, so we developed our Willowberry Reviving Eye Cream.
One product that didn't come from our customers asking for it is our brand new Willowberry PHA Liquid Exfoliator – I believe it to be a game-changing product that people may not realise they need in their skincare routine and will wonder how they lived without it; it's a gentle alternative to AHA and BHA liquid exfoliators and is suitable for even sensitive skin*.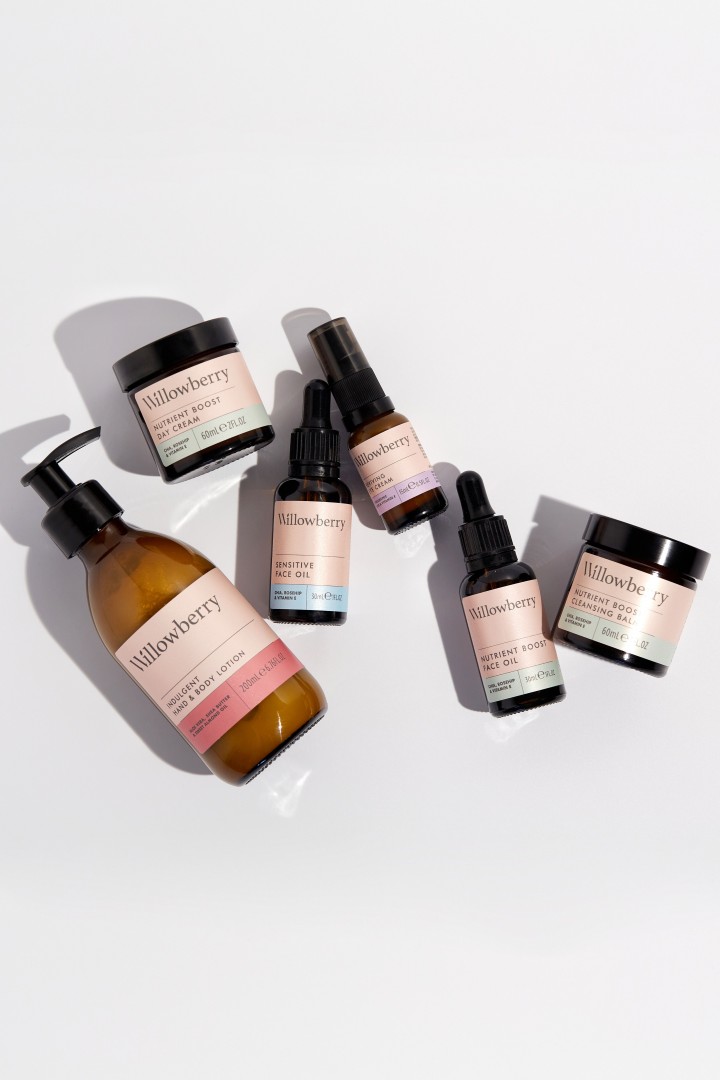 When writing on beauty it can be hard to avoid the anti-aging cliches as the narrative is so dominant within the branding, even in some otherwise excellent companies. Skincare for Grown-ups really nails it. Were you confident from the off that it would have appeal?
Thank you! It took a long time to put into words what Willowberry stood for. It's not about being anti-age or even pro-age, it's about speaking to women as grown-ups to say; we see you, our products are designed especially for you, we want to help you get your best skin with age and we want to help you feel good about yourself just as you are, rather than selling a skincare 'solution' to an anti-ageing 'problem'. I was confident in my passion for this different age narrative and I knew our stance resonated with women, so I am glad it appeals.
Can you tell us about the Age Without Apology initiative? What are you hoping to achieve and how will working with the British Beauty Council help you to realise this goal?
Willowberry champions Age Without Apology and we want women to know that they can get older and still look good and feel good, rather than spend 50-odd years fighting their own faces by trying to reverse the signs of time.
Age representation in beauty is at the heart of everything Willowberry does. We want to change the perception, representation and language of age and ageing in beauty and ensure age is celebrated and revered, not feared. It's a big task to take on! Ageism, particularly towards women, has long existed in society and as a beauty brand I feel we have a responsibility not to trade on this insecurity for the sake of selling product. I want to change the age narrative in beauty and although it is a beast of a task to take on, change can only happen if we take the steps needed to start to work towards it.
Willowberry's work towards this has been recognised by the British Beauty Council, which has appointed me a member of the British Beauty Council Diversity & Inclusion Committee, to represent age diversity in beauty. This is an important step because real change can only happen if the beauty industry joins forces to make real change, together. I'm excited to play a part in leading the way.
What do you look for in selecting your gorgeous models?
We ran a competition for women to appear in our photoshoot and the gorgeous women you see in our campaign were the winners. We chose them based on their positive attitude to age, which shines through in the campaign images.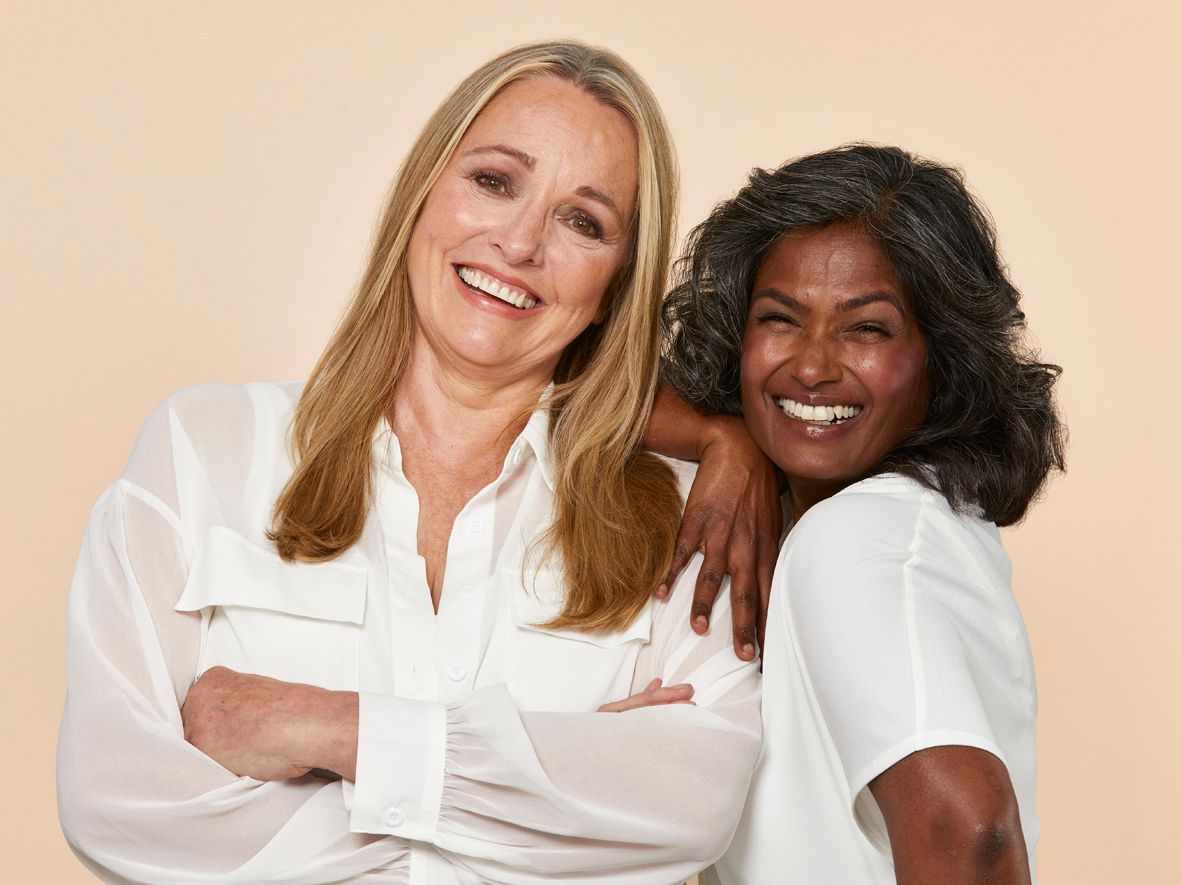 How important has social media been in finding your customers?
Social media is hugely important for independent brands like mine; it enables people to discover us @willowberryskin and also share Willowberry with their followers, and it enables us to build relationships with our customers and potential customers. Social media is a great way for brands to showcase their values as well as their product offering – it has been an important platform for us to portray our Age Without Apology values.
Can you tell us a little about the Sustainable Swaps section on your website?
Willowberry launched with sustainability at its core, but there are always improvements that can be made and so our Sustainable Swaps initiative is a result of that; making small sustainable changes that add up to make a big difference, especially when we can influence our supply chain to have a bigger effect. For example, we swapped our tamper stickers to biodegradable versions, and our Sellotape for paper parcel tape.
Our latest Sustainable Swap comes from a swap we made with our new product before it had even launched; choosing a pump dispenser for our Willowberry PHA Liquid Exfoliator instead of a pouring dispenser, thereby saving the need for cotton pads and also reducing the amount of product required for application.
What might surprise our readers to learn they could be doing to live more sustainably in terms of their beauty/skincare habits
A really simple thing that people can do is to have a small recycling bin in their bathroom for all the beauty and hygiene products that may get thrown away instead of recycled.
Finally, I see you've received lots of endorsement from makeup artists and creators. Can you explain a little about how skincare, and specifically Willowberry products, positively impacts on makeup application?
All Willowberry products are about nourishing and nurturing the skin rather than stripping it, which in turn provides a smooth, healthy, glowing complexion that creates an ideal base for make-up application.
Skincare is the starting point to good make-up. If you are applying make-up to skin that isn't properly cleansed, exfoliated and hydrated, you haven't got a good base for make-up. For example foundation will sit unevenly in dry patches, concealer will crease if the under-eye area hasn't been hydrated first. And if you're applying make-up to uncleansed skin, you'll trap in dirt and bacteria which will lead to spots, redness and irritation.
Might you consider a collaboration with a makeup brand?
Never say never!
* I have been using the Liquid Exfoliator regularly for three weeks and Jennie's right; it is a genuine game-changer. Applied each morning after cleansing it makes my skin feel instantly smoothed and hydrated. Highly recommended, SE.
WIN! We have a Luxury Gift Set of Willowberry's Skincare Gift Set to give away. Including the Nutrient Boost Cleansing Balm, Face Oil and Day cream, this box of delights contains everything you need to start your grown up skin journey. £79.99 willowberry.co.uk
Head over to our competitions page to enter: www.oxmag.co.uk