Groundbreaking digital art investments platform, ARTCELS, in partnership with HOFA Gallery, is announcing a new virtual contemporary art exhibition, 'XXI', launching on 4 May. Responding to the realities of social distancing, ARTCELS will be creating a memorable virtual art experience, set to be the first-of-its-kind to feature blue-chip contemporary artists – Banksy, George Condo, Kaws, Damien Hirst and Jeff Koons – together in a virtual art exhibition.
Through a secure link, viewers will be able to explore artworks by a selection of eminent international blue-chip artists and other leading international artists, including Retna, Daniel Arsham, Anthony James and Joseph Klibansky, in a three-dimensional, HD virtual show designed to be immersive, interactive and realistic.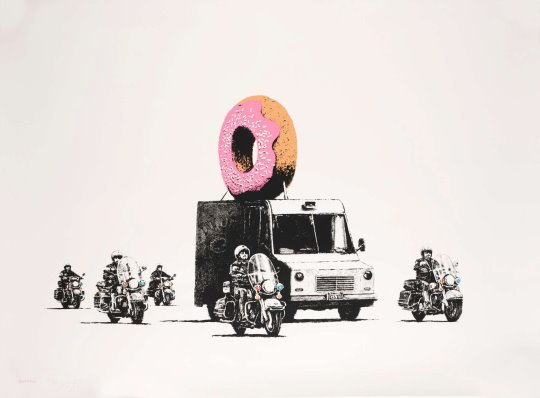 Talking about the forthcoming virtual show, ARTCELS co-founder, Elio D'Anna, says "It's the very first time an art portfolio of this calibre has ever been presented as a virtual exhibition, and we've used the latest capturing and rendering technologies, guaranteeing a true-to-life experience. During this difficult time, we are hoping this exhibition will bring some relief to those in isolation and be a bright spot to all art lovers across the globe."
The inaugural 'XXI' exhibition, held in HOFA's new flagship gallery in Mayfair earlier this year, marked the official launch of ARTCELS who currently hold the 'XXI' portfolio and serve as investment brokers for subscribing art investors. 'XXI' became the world's first asset-based tokenised contemporary art exhibition where viewers could directly invest in exhibited artworks by buying fractional shares. The virtual exhibition will also offer viewers the opportunity to invest in the carefully curated art portfolio with guarantees of 20% or more in returns and minimised risks.
The virtual 'XXI' exhibition will go live on 4 May and will be accessible via secure link for two weeks till 18 May 2020.