This beautiful Baroque building stands out in the Market Place of the lively town of Abingdon-on-Thames. Built between 1678 and 1682 by stonemason Christopher Kempster, a protégé of Sir Christopher Wren, it housed a courtroom for the Berkshire Assizes until 1869 and then became a museum in the early 1920s.
The Museum's permanent collection takes you on a journey through the history of England's oldest continually inhabited town. From Iron Age Britain's 'Abingdon Ware' pottery to Roman and Saxon artifacts, the Museum presents the shifting phases of a country town in development. The story takes you through the Middle Ages, the changing fortunes of the following centuries, and the coming of modern trade, industry, and transport.
Abingdon Museum offers a program of family activities, special events, and changing exhibitions throughout the year, so there is always something new to discover. The Museum roof terrace is a must-see during periods of good weather between April and October, as it provides a panoramic view of the town and South Oxfordshire countryside.
Abingdon Museum is also the venue hosting the ancient tradition of the 'Bun Throwing' since 1761 to commemorate royal and national events. People come from miles away to attend these unique events which are always announced well in advance through the Town Council's website.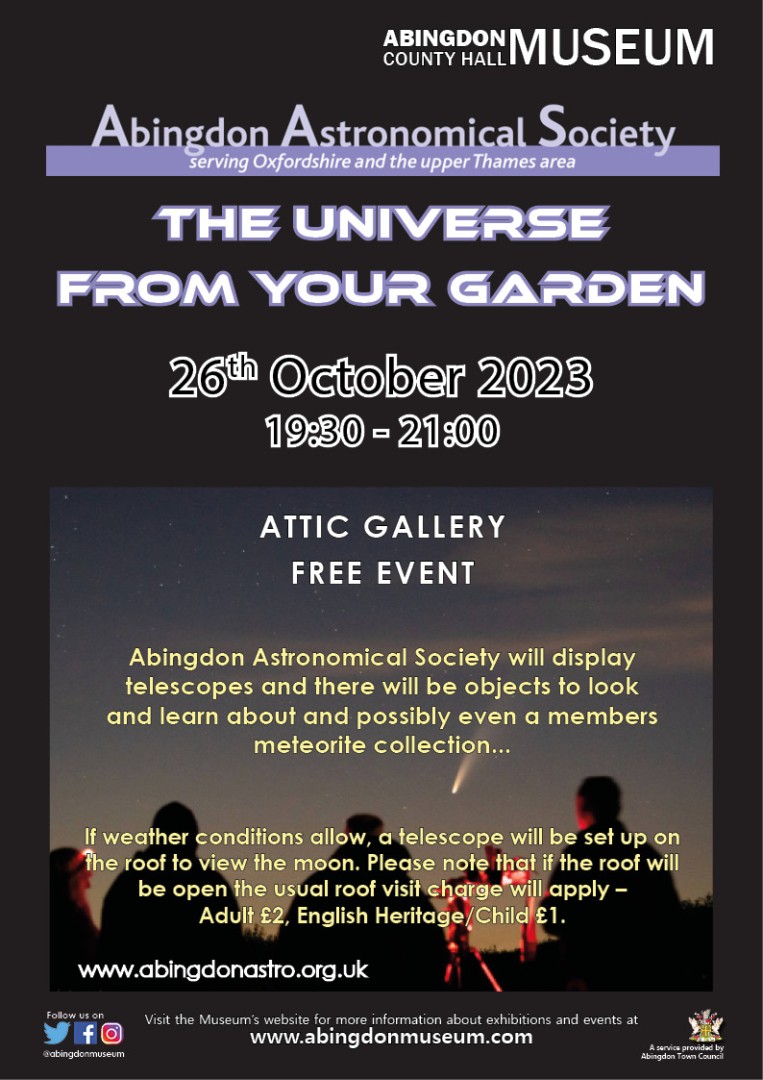 Please check the website for Museum opening times: www.abingdon.gov.uk/abingdon-county-hall-museum
Abingdon Museum YouTube channel: www.youtube.com
For general inquiries, events bookings, and volunteer applications Email: abingdon.museum@abingdon.gov.uk
Tel: 01235 523703
Abingdon County Hall Museum
Market Place, Abingdon
Oxfordshire, OX14 3HG