As Oxfordshire Artweeks bursts into bloom online this year as a virtual festival from 2-25 May, you can get out and about without leaving the house.
Freeland artist Jane Tomlinson, for example, (Artweeks listing 361) is showcasing 50 things she loves about Britain on a bright map packed with colour and cheer which will remind us all of the less strange times to come when this summer has passed.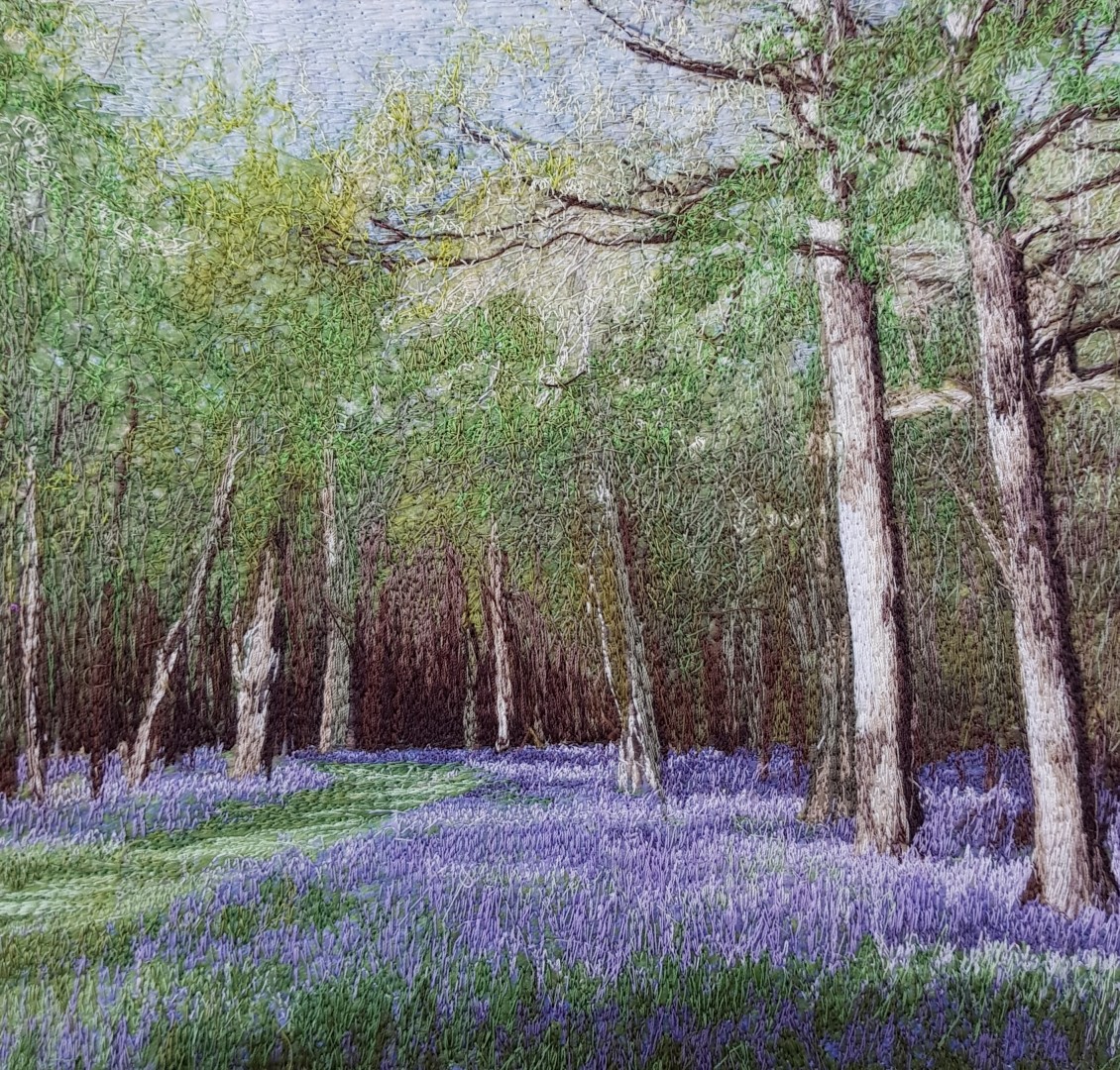 Jane's chosen favourite things include David Hockney's monumental oil painting The Arrival of Spring; the rose, the national flower for England, or its dog rose variant; and bluebells, a joy in local woodlands every April and May and depicted in the art you'll find in many Artweeks showcases, including a delicate shimmering embroidered picture by textile artists Debbie Farrell (Artweeks listing 127).
In the countryside, the English Oak is iconic, beautiful, and has weathered many storms. Oxfordshire's Blenheim Palace houses the greatest collection of these ancient trees in Europe, many dating back to the Middle Ages. Artweeks offers visitors the chance to explore Blenheim and other wonderful Oxfordshire places through the eyes of its artists whilst confined to the house – in the art of Pip Shuckburgh who also paints Bampton, the village where much of Downton Abbey was filmed, (Artweeks listing 201) and Jane Abbott (Artweeks listing 306) whose paintings of the old oaks can be found in a secret rural glade in The Cotswolds populated by both alpacas and charming felted animal sculpture inspired by local wildlife.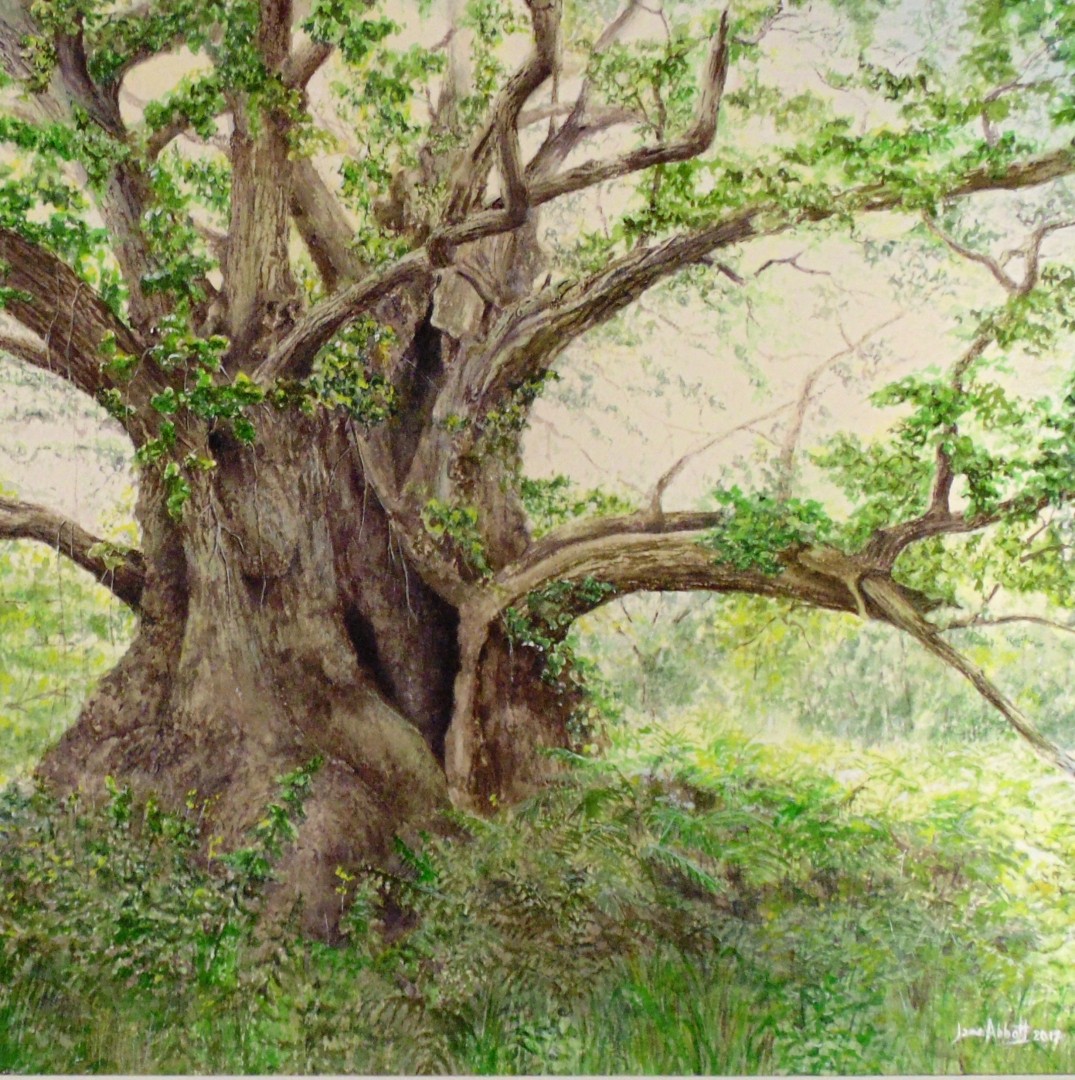 50 Things I love about Britain also includes Stonehenge: here in Oxfordshire, the county's own version, the Rollright Stones ooze mystery and legend, as does the Uffington White Horse, an elegant tribal emblem that was cut into the chalk of the highest Oxfordshire hillside perhaps 3,500 years ago. It serves as inspiration for many pieces of art, including pottery by Debbie Page (Artweeks listing 202).
Shakespeare – known to have stayed in The Painted Room in Oxford as he travelled between Stratford and London – peers from Jane's painting, and alongside, the Strawberry Thief nestles. He's an iconic design by William Morris, artist, designer, writer, socialist, whose house in Kelmscott on the western edge of Oxfordshire showcases his life's work and the Thames-side rural idyll he called paradise. Unsurprisingly, there's also a teapot in the painting because no day in the UK would be complete without a good British cup of tea – and Oxford's Kina Ceramics creates quirky teapots and other Alice-inspired ceramics (Artweeks listing 452).
Also stepping out of the first half of the 20th century, Pooh and Eeyore, as drawn by the original illustrator EH Shepard, make an appearance: for many years the rather eccentric World Poohsticks Championships has been held on Oxfordshire rivers, celebrating the person who can best drop a stick into a river beside a bridge and watch it emerge first from the other side. The Thames and other local waterways are another rich source of inspiration for Oxfordshire art, whether the landscape itself or the flora and fauna along their banks.
Other common Oxfordshire sights include the chirpy blackbird and the classic red telephone box which still dots our village streets today, often repurposed as a book swap library, a storybook showcase (Oxford's Pembroke Street) or Beckley's phone box-cum-miniature gallery, which for its inaugural exhibition was a micro-Atlantic of mosaic fish and other underwater creatures, a project overseen by Artweeks artist Becky Paton who this year celebrates warrior women, those indomitable in spirit, in magnificent large mosaics from Elizabeth I to war correspondents and glittering disco queens.
The 50 also includes the rainbow flag of Pride and beach huts, a common sight at the seaside and while we can't offer a true craggy coastline here in Oxfordshire, the festival does offer virtual silvery sands, sparkling seas and white-tipped waves. Whilst social distancing, you can explore the whole world in Oxfordshire art.
Visit artweeks.org to see the art of hundreds of artists, designers and makers throughout May during the Oxfordshire Artweeks festival or follow #oxfordshireartweeks on Instagram.