As the countdown to Christmas begins, Esther Lafferty meets two very different designer-makers from the Oxfordshire Craft Guild who are presenting a treasure trove of unique gift ideas at the Oxfordshire Museum in Woodstock this month.
has been getting ready for Christmas by making beaded necklaces from coloured polymer clay and the rather different trademark 'magpie' necklaces that use buttons and more unusual pieces, often cogs and faces from watches. Encapsulated in resin, with silver sparkle and colour to catch the eye, these offer a stylish countdown to Christmas.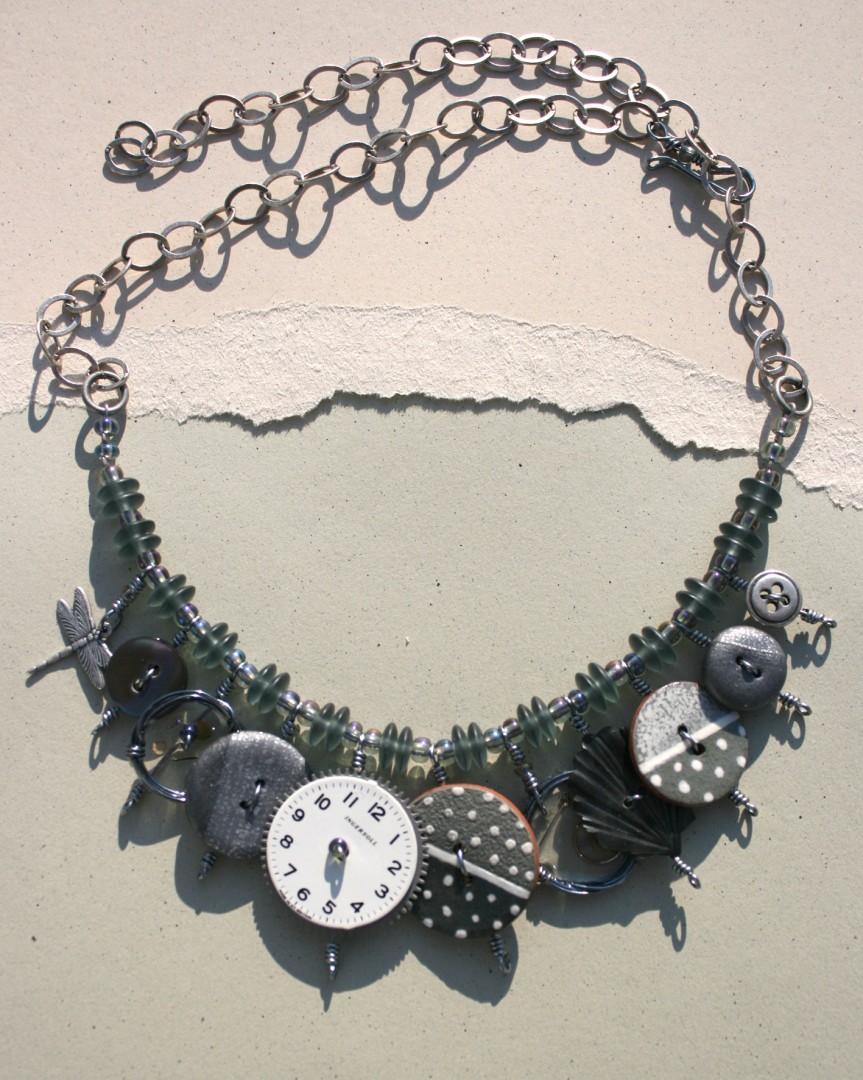 "I have a friend who is an avid old watch collector," Sara explains, "and he mends and restores the ones he can, but the ones he can't get running again, or the bits he can't use, come to me. They're really beautiful. The inside of a watch is amazing – there's so much careful work and precision in the creation of each original watch and the mechanism is so compact. I love using the leftover bits, and often set them into resin to give new life to the delicate and intricate parts. They're quirky too, with a quiet elegance yet a touch of steampunk which makes them fun. The very first necklace I made using watch bits was as a present to mark a 40th birthday – there's something very symbolic about a clock face. Recently I've made some delicate dark red and gold beads to include in magpie necklaces alongside some miniature cogs. They capture the festive colours of mulled wine and candle flames as well as the Christmas countdown."
Sara also works with polymer clay creating pieces that are simple and refined. They are primarily grey, "a very versatile colour", she smiles. "People sometimes think it is dull or cold but it isn't. It can actually be warm, with hints of pink, orange or brown, and it is lovely against green for example. I add touches of colours that really lift a darker shade – like the red berries on holly – and add life and style.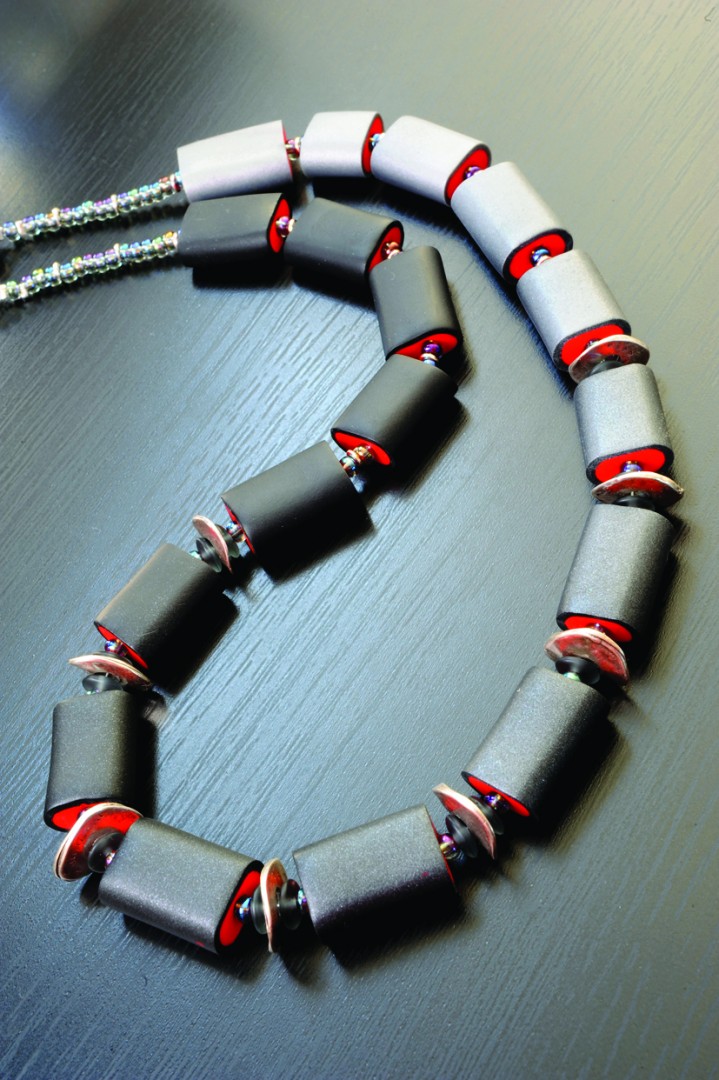 "I choose colours from my surroundings," she continues, "so earlier this year I made a series in different tones of blue which reflected the sky and the sea in summertime. I was also inspired by an exhibition of Lucienne Day textiles designs from the 1950s and then found I was working with olive green and acid yellow, and I used orange too for the first time in a long while. I'm lucky enough to teach occasional jewellery making courses on cruise liners heading to interesting places, and the environment and cultures I find influence the colours I choose to use. I'm going to St. Petersburg next where there'll be elaborate buildings with golden tops and amber shades, although I try not to think too hard about what to expect. I've found that I absorb the new colour combinations of new places better if I just wait and see, and then they'll come out through my jewellery."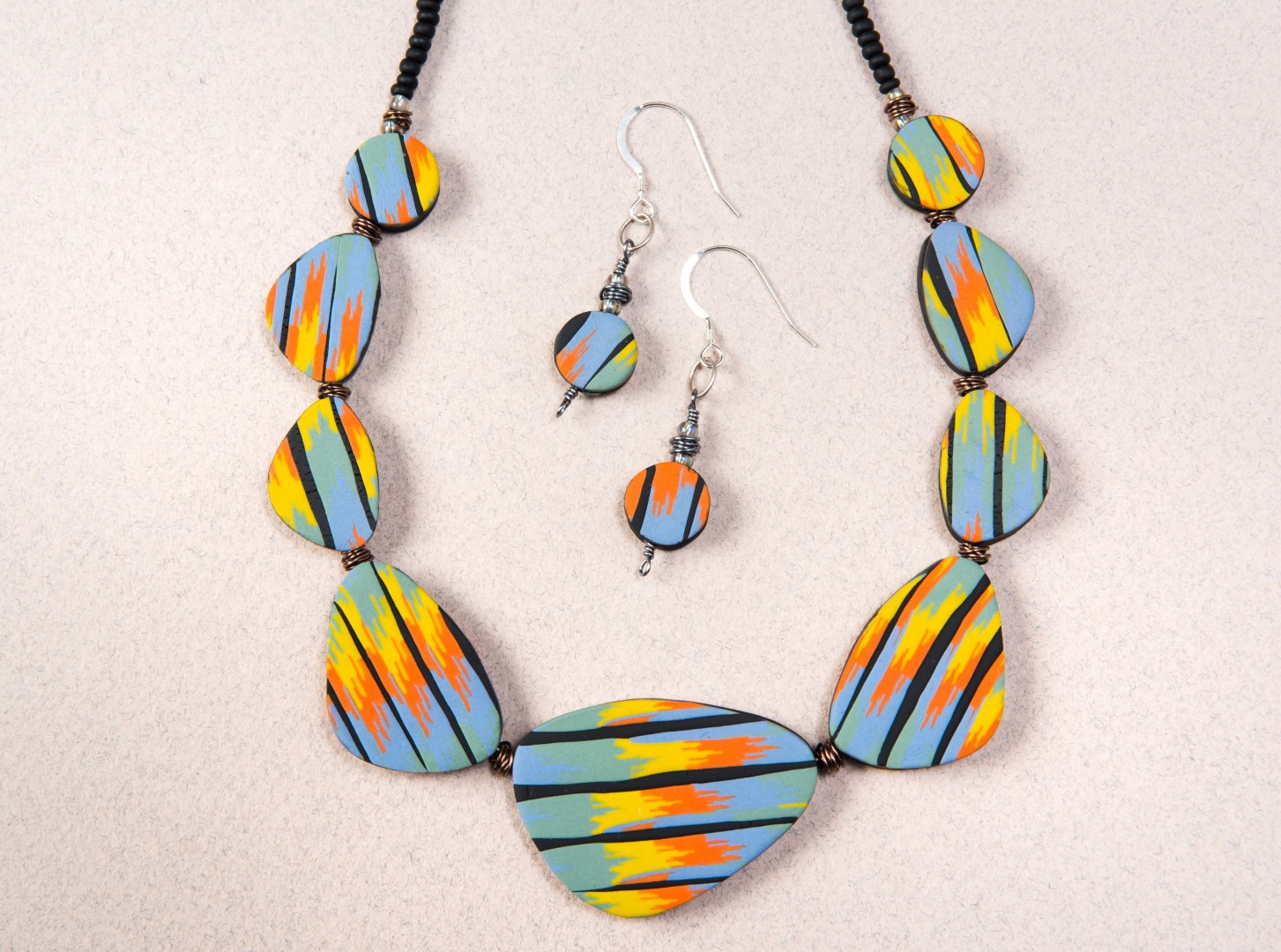 For many of us, the festivities really begin with the wrapping of presents, each awkward shape a mini-sculpture of colourful paper and glistening ribbons under the Christmas tree on completion. Our talent at paper craft probably stops with seasonal paper chains, but one Oxfordshire Craft Guild member cuts and bends paper into extraordinary wall art that's well worth seeking out.
is a sculptor, creating wonders from preloved paper with a passion that he first discovered as a boy. "I started making small paper sculptures as a child," he explains. "My father was a bookbinder, so growing up there was paper everywhere and I would make Christmas decorations – I remember one year making all the characters from the nativity. I studied fine art and graphic design at college and enjoyed painting and sculpture but I was always drawn back to paper."
For many years Graham ran a design agency and didn't have time to create in this way and so he is delighted to have returned to paper sculpture since retiring: his years as a designer are clear in his pieces which give modern graphic-design a 3D twist in white frames as crisp as snow.
He is particularly inspired by the graphic style of retro icons like the Campbell's soup tin and 1930s travel posters and this is clear in the pieces on show, including a picture of a cruise ship which sails prow-first from the wall in defiantly strong colours that belie the delicacy of the paper used to create it. And as one of his favourite places is Bridport and the Jurassic Coast, it is no surprise that many of his sculptural pictures show colourful sailing boats on a deep blue sea, red and white lighthouses, and the ice lollies and ice creams that are also synonymous with a traditional day out at the seaside. It's a pleasure to step into the exhibition from a brisk December day and be whisked momentarily into memories of summer.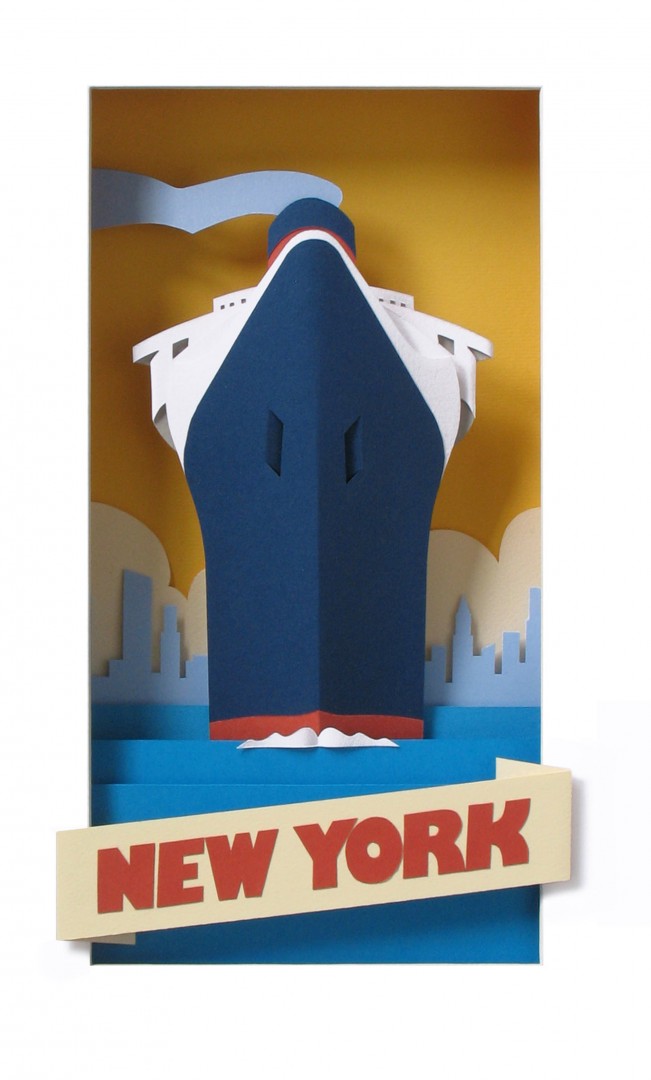 Graham also make unusual stylish bowls and pots from paper using out-of-date glossy reference books like atlases or encyclopaedias – on cookery, gardening and other interests – which have now been outdated by the internet. "The paper is good quality and colourful and so I get pleasure upcycling these much-loved books to give them a new life and purpose." Graham also makes upcycled bowls, laminating various materials including plywood, old signs and acrylic sheets to create a block which he then turns on a lathe into smooth and colourful striped vessels.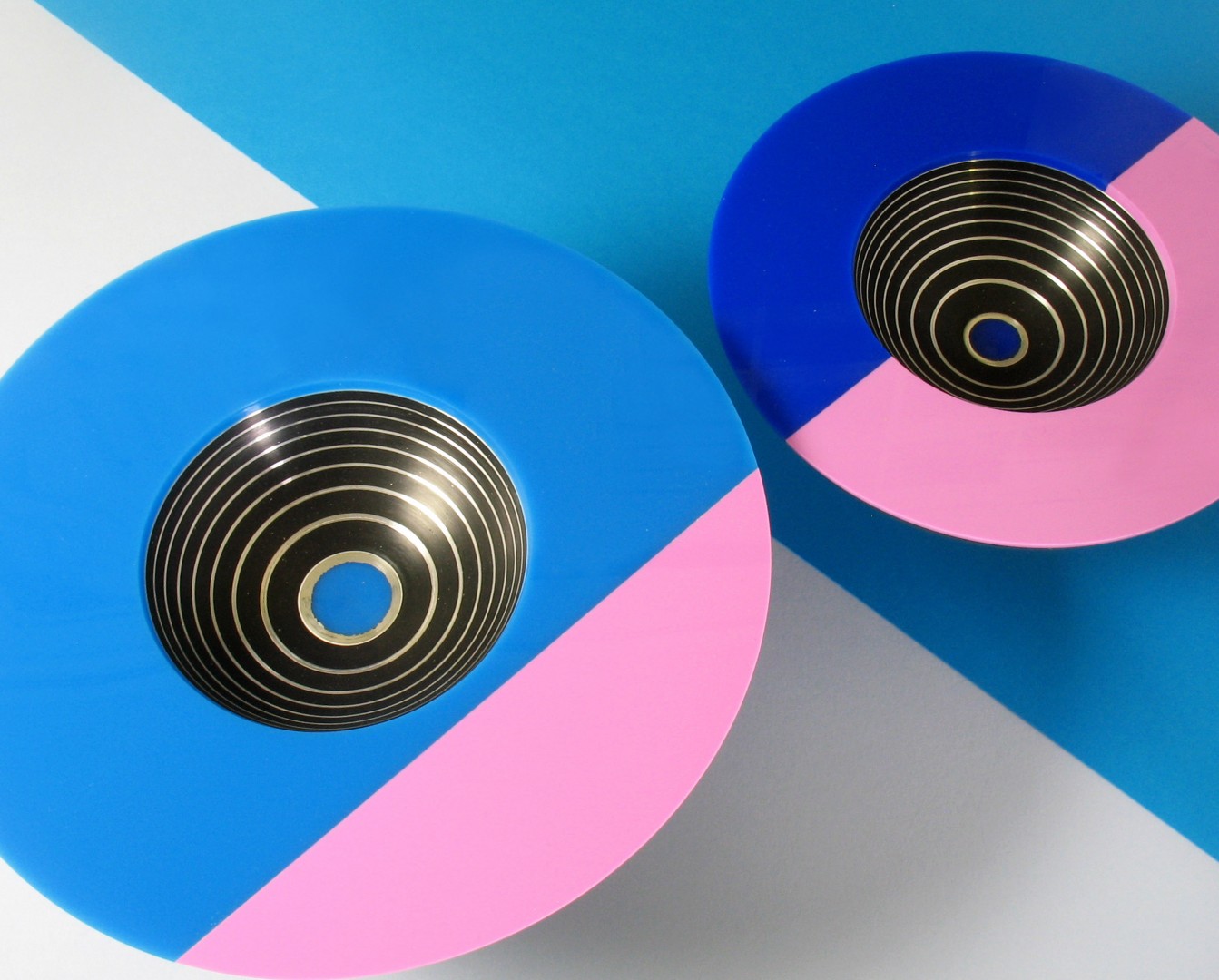 In these clean-lined bowls that have an almost-Scandinavian precision simplicity, Graham's colour choices vary, although they're reliably vibrant and striking. For Christmas expect some with red, green and a golden yellow alongside surprising new designs using circuit boards that shimmer teal with a hint of silver. Add holly and mixed nuts and you're ready to party.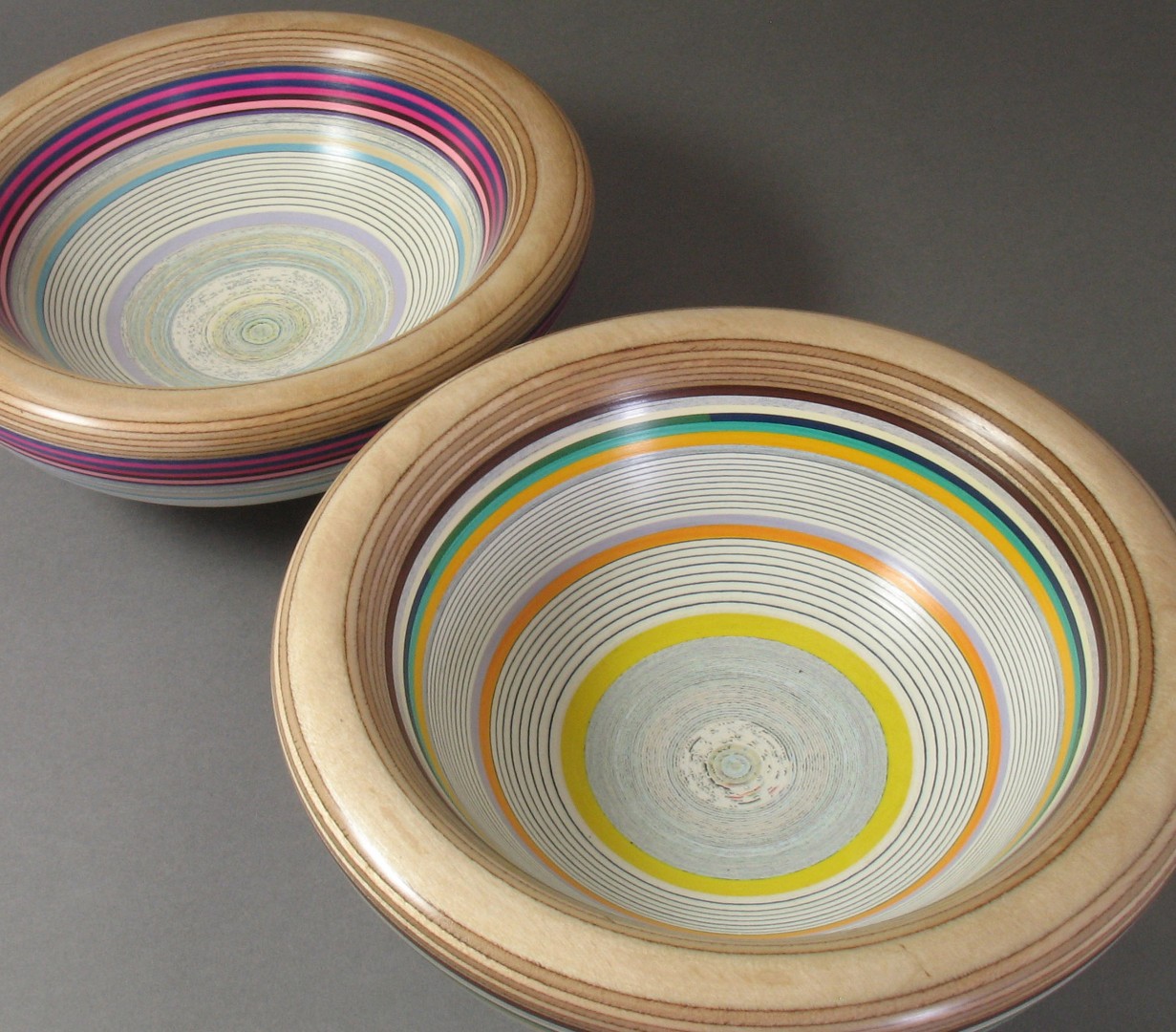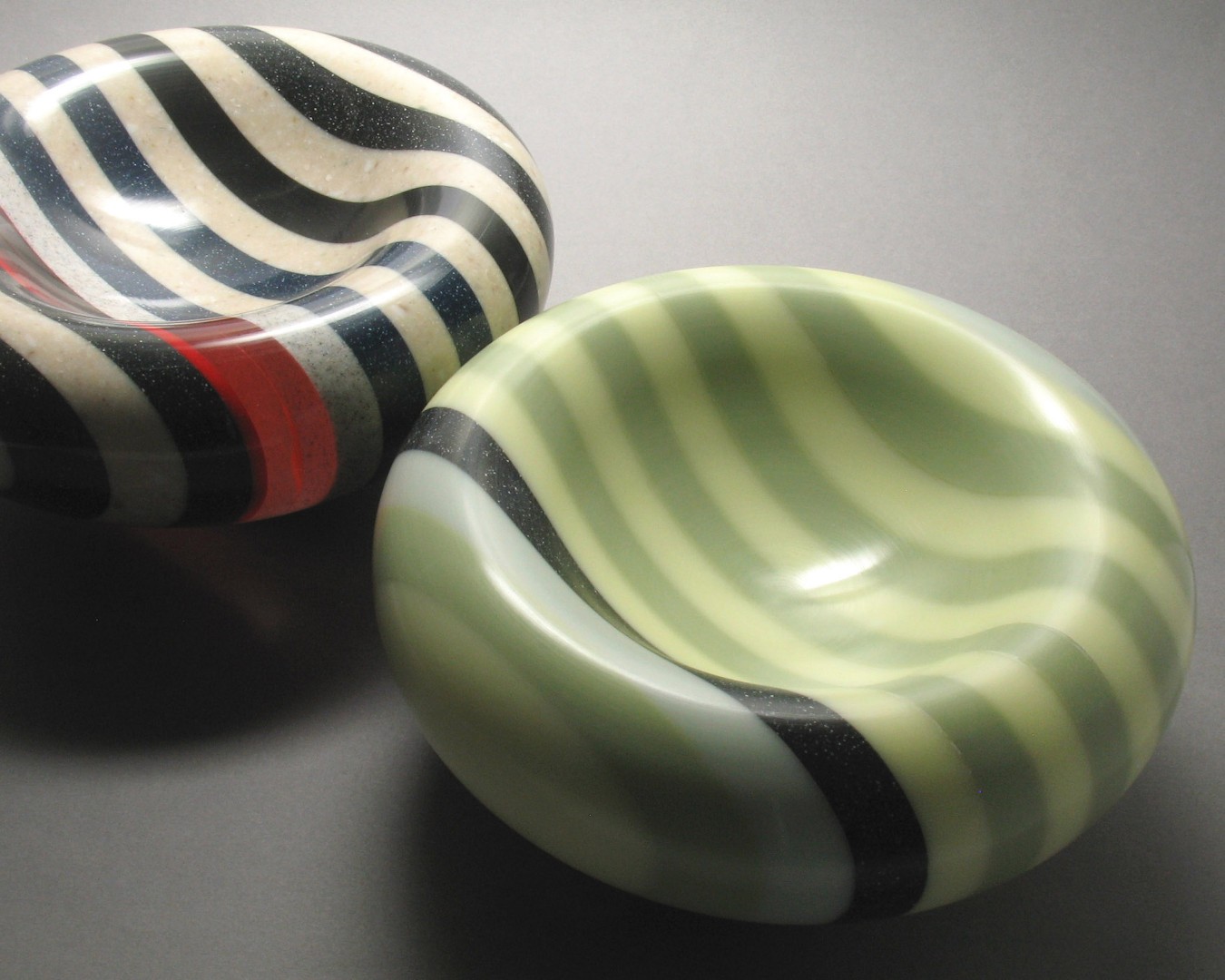 The Oxfordshire Craft Guild Christmas Exhibition is at The Oxfordshire Museum, Woodstock until 30 December oxfordshirecraftguild.co.uk
Esther Lafferty is festival director of Oxfordshire Artweeks artweeks.org