This month popular singer-slash-entertainer, Olly Murs, will be back on stage, at the ever-popular Party in the Paddock at Newbury Racecourse on Saturday 14th August.
What can we expect from your Newbury show?
Just a fun, energetic show - I'm going to give everything, I want people to be smiling again. I miss seeing some teeth and lovely smiles.
With the racecourse shows this summer, some people are just there for the racing. Do you see it as a challenge to win everybody over?
Yeah, I've always played the racecourses like Newbury, and I know that not every boyfriend, dad, sister or auntie is going to be a fan! So, I think of those days as "if they don't like me, let's prove them wrong". What's so great is these racecourse events have got so much going on. You've got the food, you've got the racecourse, you've got bit of fun gambling, and then you've got the concert at the end of it. It's a really great day out for friends and family to enjoy together. There's going to be something for everyone and I'm hoping it's to come and see me but if it's not, I promise them that I will give them the best show and I hope that they walk away going, "You know what? Fair play to Olly he did a good show".
Newbury will be one of the first shows that you'll have done in quite a long time. Are you looking forward to finally getting back out on the road again?
Yeah, I can't wait! Newbury Racecourse is a great gig as well. I did it a few years back, great energy, great vibe so it will be good to get back on stage, get my mic out, get my ears in, get my dancing shoes on, and just get out there and perform. Can't wait! It's been two years as I haven't toured since 2019, but I'm born ready - there's no rust here, get the WD40 out! I'm actually excited to get out there again and start singing - I think it's just something that I'm born to do, I enjoy it.
We've all had different ways of dealing with the past 18 months. What's yours been?
The last year has been difficult with ups and downs for everyone. I've just tried to keep myself busy. I got on the whole TikTok thing for quite a while pranking the girlfriend which was fun and I enjoyed it. I love TikTok, and I'll always do videos, but it's hard to keep up with it because it's moving so much all the time!
I kept fit: lockdown helped me actually concentrate on that and work harder. I'm in the greatest shape of my life at the minute and I'm very, very happy. I think now that I've reached the back end of the 30s (I'm 37 now) I want to live my best life - I want to live happy and healthy. I want to be a fit and healthy dad at some point.
I dyed my hair a few times, I became best friends with the fridge for quite a long period! Apart from that, just trying to stay positive and know that there's a light at the end of the tunnel.
Of course, lots of industries have flourished during this period but definitely the music industry and the live music industry has suffered massively and there's lots of great people that work for me that are musicians and there's crew, catering teams, people that put the stage up – there's lighting as well, and sound; so many different people and they need to get back to work.  It's going to be a great summer to see all them back at work smiling again because it's been such a difficult year.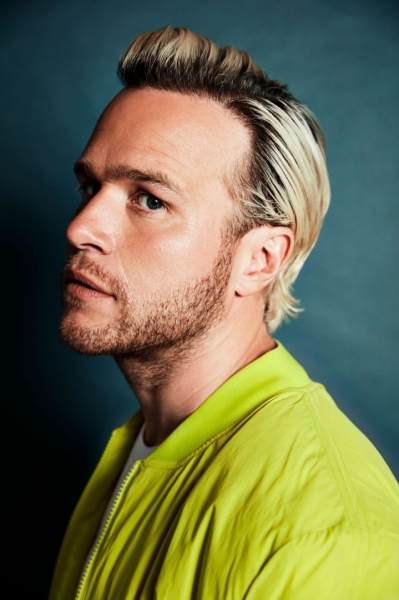 Tell us about your new TV show, Starstruck
I'm very excited about being back on TV, hosting a primetime Saturday night show which is something I've wanted to do for quite some time. The show is like a modern-day version of 'Stars In Their Eyes' but it's got a new format and new ideas. We have a judging panel – Adam Lambert, Sheridan Smith, Beverly Knight and Jason Manford – who give their expertise on the performances. Three people sing on stage all representing the same icon. It's one song and we see the transformations and their journey. Then the judges pick their favourite.  The voting audience decides who is the winner in a final sing-off.
I really, really enjoyed Starstruck but I never expected any of this. I was very lucky – I knew I was an entertainer and not just a singer and I knew there was a few more strings to my bow. I've always been trying to find my space, I'm a Jack of all trades!
Tickets for Party in the Paddock at Newbury Race Course are on sale via newburyracecourse.co.uk
Starstruck will be coming to ITV soon