Since attending the African Fashion Show at Oxford's Town Hall in 2019 I've been following its founder, Laure (a woman I've only known as LadyBoss) on Instagram. When we started planning the Women's Issue of OX, I knew I wanted to meet her and find out more. We arranged to meet in Quod one morning in late January and before we'd even ordered a drink, she started telling me about this year's show – back after a Covid-hiatus, and more purposeful than ever.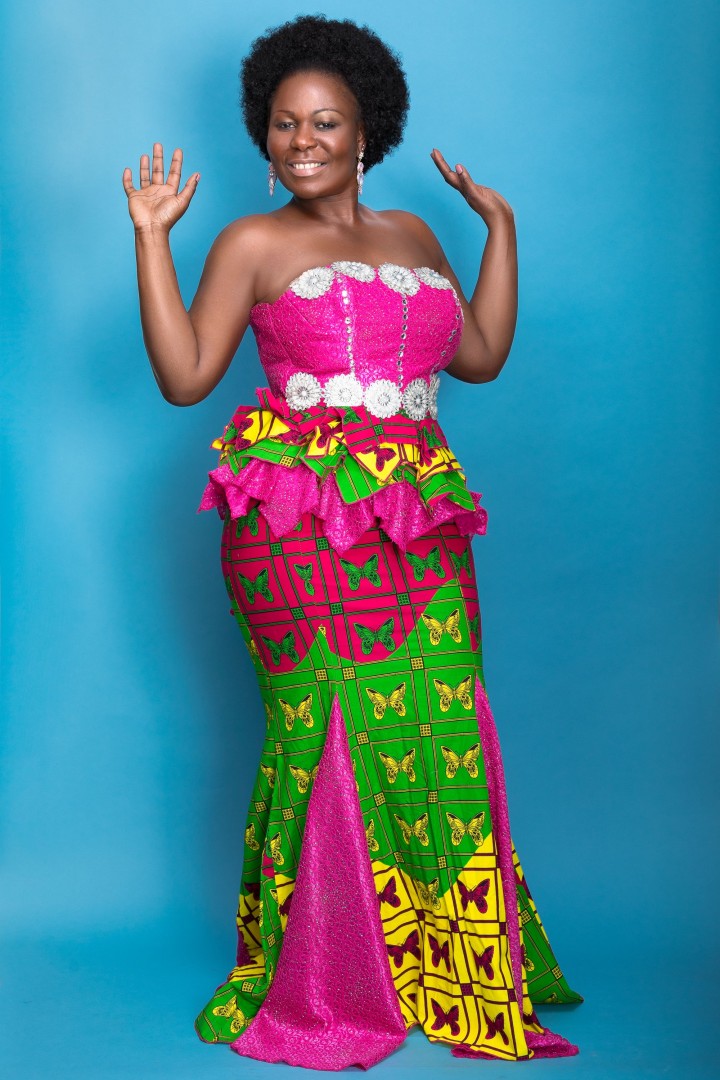 Before we go on, I have to know – how did the nickname come about?
It was in 2017, after the first show. A friend of mine named me. She said, 'you've always been a lady but I'm adding boss because when you walk into the room people know you're there and that's what a boss should be'. It took me a while, but I realised it's true. I am the lady boss, and I'm the one and only!
Laure's English is impeccable, but I detect a French accent and her social media is often in both French and English, so I'm intrigued…
Where are you from?
I was born in Republic of Congo and left when I was six to live in Paris with my mum. My grandma brought me up until then. She was an exceptional woman (a real lady boss). I was surrounded by strong women growing up and it's made me who I am. She taught me that if you want something in life you have to go for it.
I was very spoiled by my grandma, and she kept me close rather than send me to school. When I got to Paris I had to learn to write and also, I had to learn to be a daughter. It was a shock to meet my mum for the first time, and an early lesson to be brought out of my comfort zone. It was tough but I picked it up quickly. After I got my Baccalaureate, I ended up working at Charles de Gaulle in security.
And from Paris to Oxford?
I landed in Oxford when I was 22 – I came on holiday never went back. I came with my (now ex) husband who had friends here and never left. Back then, it was less crowded and although it felt different, it felt like home. I fell in love with Oxford, it felt friendly. People offered help if you needed it and now you can see the impact of different mindsets and cultures, there is a different vibe. Oxford is a melting pot and that's why AfroShow sits here and connects with the city. You can see the culture here. I used to go to Cowley Road to meet people, but now I meet people everywhere.
I know your day job is in nursing; did you train at Brookes?
I found myself a single mum and realised I needed to do something. I was a carer for lots of 'mummies and grannies' which gave me a great family. My ladies would tell their nurses 'Laure can do it' and then they suggested I became a nurse. I said 'I don't write English, I don't speak English, I don't think English, I can't go to uni here' but they said, think twice and that sowed a seed in me. I needed my child to have a better life and going back to Paris felt like a failure. I went to Brookes and said I'd like to know how to go about being a nurse. I took evening courses in English and needed to get 9.5 in my test to get on the course but my result was 9.0. I cried and I prayed. I had a conversation with Christ and then realised I had to go with what I had. So, I went with my 9.0 and I brought it.
At the interview, they asked why I wanted to be a nurse and I said I didn't, but people have been telling me that I have the character and the attribution; I am kind, compassionate, client-centred and an advocate and I think that's what a nurse should be. They said 'welcome to Oxford Brookes'. After graduating I worked on the infectious diseases ward for five years. I wanted to move into sexual health because I wanted to educate my people – there is a stigma around sexual health – but some didn't want to see me! They thought a black nurse would judge and tell the neighbourhood their private business. If I saw someone looking uncomfortable, I'd ask a colleague to see them. I wanted them to know it's ok to be here, you can live with HIV, you can treat syphilis; everything I do is about education. My life has a purpose – unite and educate, sharing knowledge so we can live together. Especially the kids, they come now and ask for Lady B. It's amazing.
OK, so how did you go from nursing to fashion?
[Laure laughs] In 2014 I met this lady as I was going to church in Headington. I was wearing an African print dress and she said 'excuse me you look fabulous. Where can I buy this?' I said a friend of mine made it and she wanted to know if there was a shop. That stayed in my brain. Every time I think of something I draft it and keep it so I'm ready when the opportunity comes – be ready for an opportunity as you don't know when it will come.
I was working as a carer back then, and went to Italy a lot, bringing back boots and bags, which I was selling as a side-hustle. There was a woman on St Clements selling second-hand clothing and we had put on a fashion show. I also loved Bollywood and wanted to do a Bollywood style event, but the shops are all in London. I knew someone in Barton who was making clothes, so I suggested we do a show because there was nowhere to see what these makers were doing. I launched in 2016 and now we're here: every year I learn. I wanted to showcase that, with all sizes and shapes and with purpose - celebrating the culture with the Oxford community.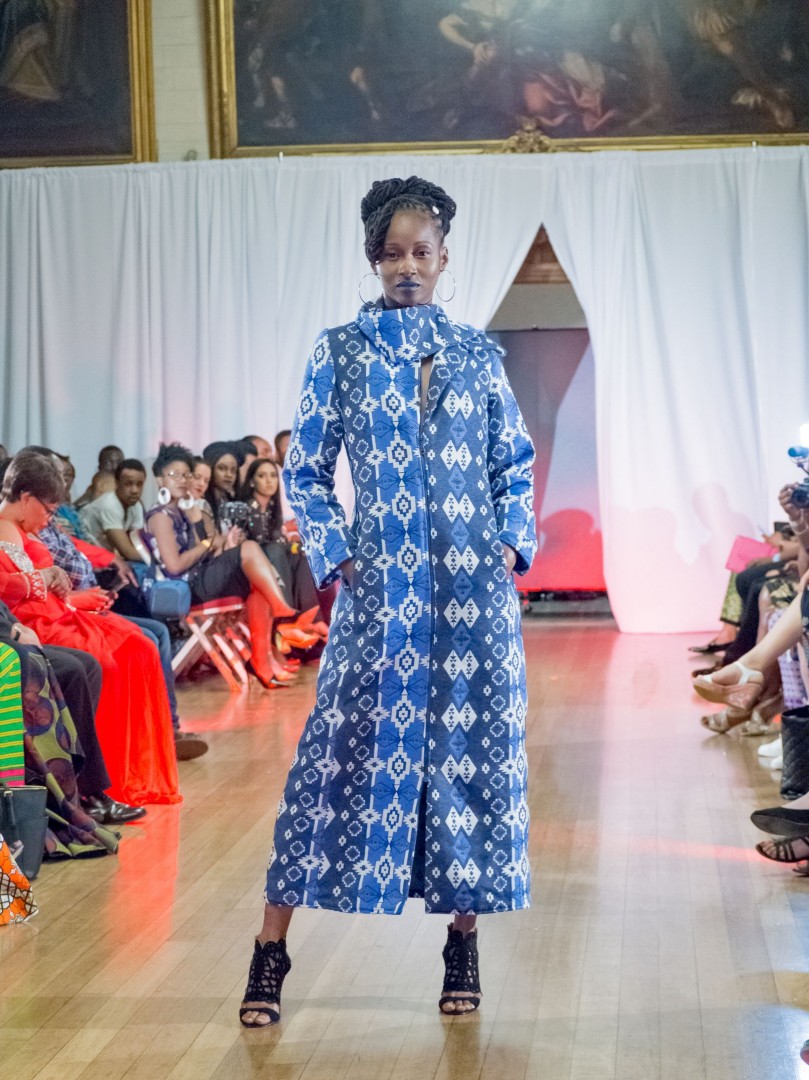 Having been to one of the shows and seeing the diversity of the audience and the models, I wondered what Laure thought about cultural appropriation.
I think the media give a wrong interpretation. We are embracing the idea that the world is a place for everyone; when you come to the show it is about diversity and inclusion.
I think people need to understand that when you love something you want to wear it, but you need say where it's from. Maybe it's appropriation when Kente cloth from Ghana or the Ivory Coast is used, without acknowledging the origin, or when brands kill the market by using cheap fakes.
[I intervene] – You mean when the original is exploited?
Not so much exploitative but perhaps when you get big designer brands they don't acknowledge where the fabric comes from when they are using a wax print. Say I wanted to wear a kilt and I converted it into an African dress using the fabric, I'd be telling a story. It's all about acknowledging and I think people need to learn that nowadays the minority want that acknowledgement. The reason I created the show was to share the culture and for people to learn and embrace.
So, what's next?
They want me to put on my fashion show with purpose in Nigeria and I'd like to take it to other countries in Africa. We're going to Paris in September… I want to help those young women and make a difference. People come from London, Brussels, all over to the Oxford show. It's a mission and I want to fulfil it.
Then, I'm starting the Runway Academy later this year in Oxford. Confidence workshops – working with stylists toward body positivity, in partnership with skincare – and also runway coaching, working with photographers/videographers.
My time is up and I have to leave but before I do, I suggest politics as a future career. Sadly, Laure's face scrunches up; she's clearly not interested but I can't help thinking that's our loss. She is one impressive lady; the one and only Lady Boss.
@ladybosseventsoxford @the_runwayshow
AFROSHOW PRESENTS:
THE RUNWAY SHOW
OXFORD 23 MARCH 2023 EXAMINATIONS HALL, HIGH STREET OXFORD.
Tickets available here