You don't need a large garden to create a romantic space – you just need to give some thought to how best to add some romantic touches. The key to designing a romantic garden is the element of surprise; ensure that you cannot see the entire garden from one focal point…a romantic garden always has something hidden away.
  Make an entrance to your romantic garden by adding a point of entry into the garden using an interesting garden gate. These can be new in wood or metal or what about a reclaimed antique gates from a local architectural salvage yard or online auction site? You may need to do some restoration using an appropriate rust inhibitor and metal paint, in a shade of blue, grey or pale green. By creating an entrance to your garden, with a garden path meandering through the space behind, you are inviting people to explore.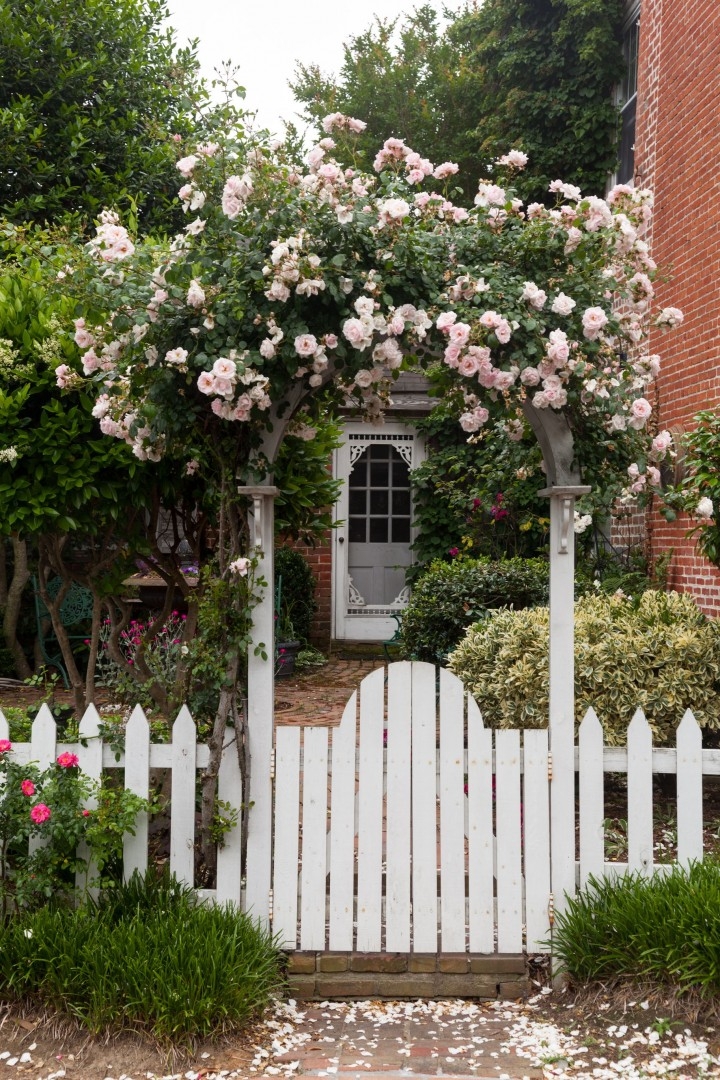 You could take your entrance one stage further and use an archway which can then be planted with fragrant English roses, honeysuckle or summer jasmine. The perfume of some climbers in a summer evening will be carried in the breeze around the garden.
When it comes to designing a romantic garden, forget using straight lines. Instead create relaxed, informal shapes with gently curving borders and pathways. If you have a square garden, consider using a circular lawn with wide borders in each corner. If budget permits, edge the lawn with box hedging which adds a further element of interest.
  Select your trees, shrubs and herbaceous plants with care: look for trees suitable for smaller garden spaces that provide seasonal interest. This could be the bark of silver birch, the blossom of flowering cherries, apples and plum, the foliage interest of Acers and Amelanchier Lamarckii. Variegated shrubs, particularly varieties with white and green foliage variegation can add a softness to your planting scheme. If soil conditions and location permit, shrubs as Pittosporum tenuifolium 'Variegata' or 'Irene Paterson' can work well in a mixed border with a range of white, blue, pink and purple herbaceous perennials. To get a truly romantic feel in your garden look for roses full of fragrance such as the English Roses bred by David Austin or use clematis wound around obelisks and look for shrubs with fragrant blossom such as one of the varieties of Philadelphus (mock orange).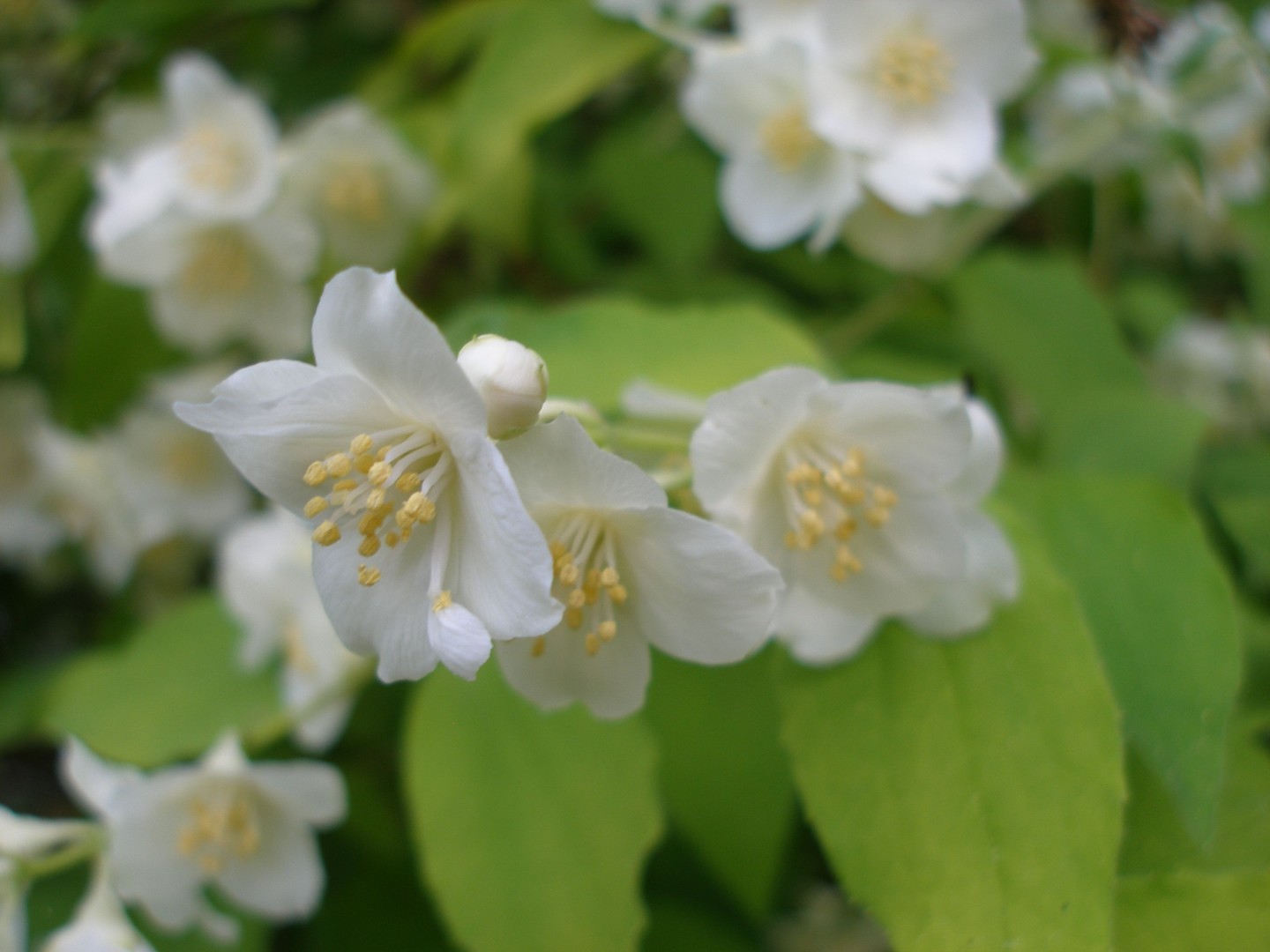 The sound of water cascading into a pond or a simple bubble fountain can create an attractive corner. Water features can be used near patios or further into the garden – most require an electric pump however so an outdoor socket will be required.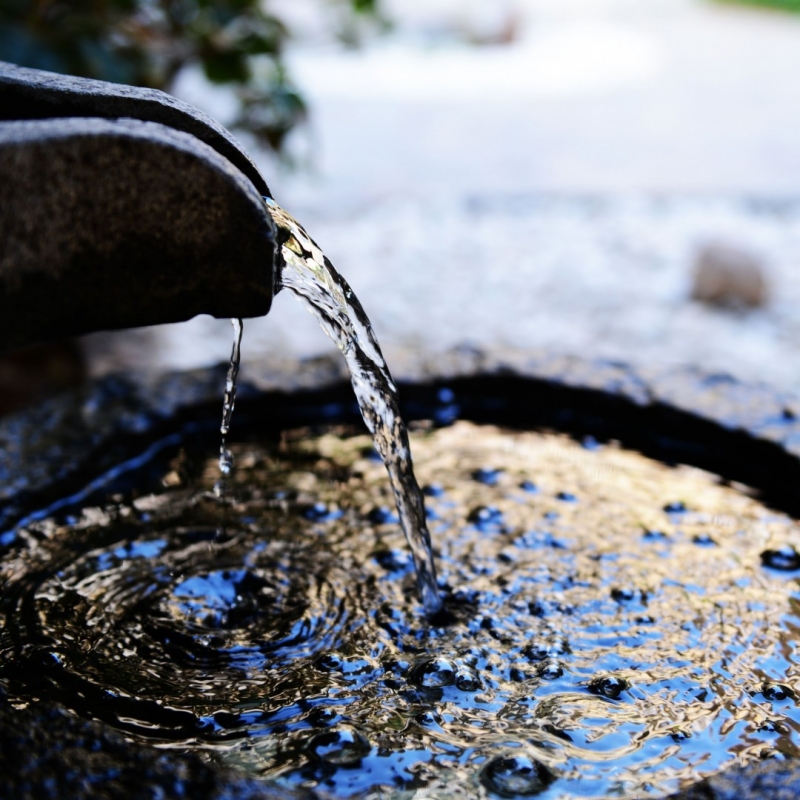 Position attractive wrought iron benches or bistro sets to enable you to find a quiet corner of your garden where you and your loved one can escape and enjoy your garden surrounds. If you have suitable and appropriate trees, a garden hammock is the ideal place to relax on a summer afternoon.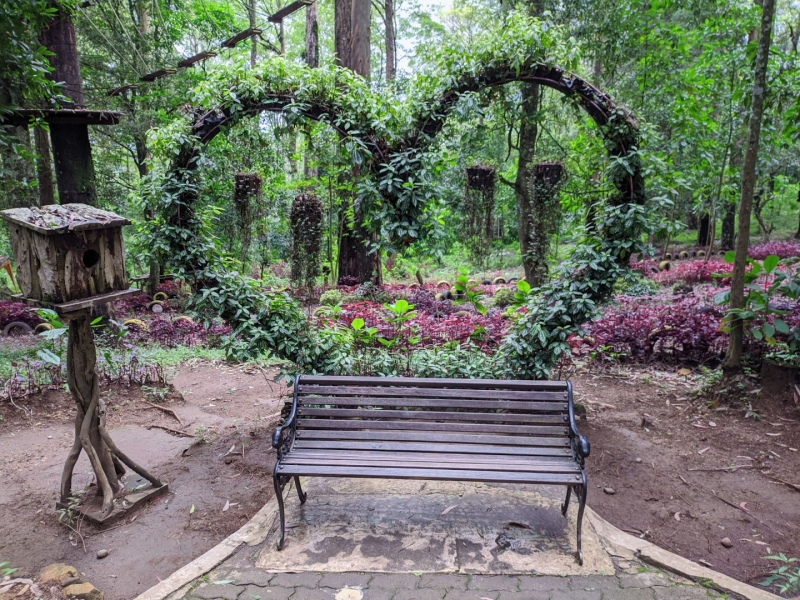 Finally, add some solar lights to bring the garden alive as dusk falls. Intertwine solar string lights into trees or around archways. Uplighters and spotlights can be focused on key plants, bringing atmosphere into the garden throughout the evening.