Cliveden House is the ultimate location to partake in the quintessentially English pastime of afternoon tea. This grand five-star hotel boasts an aristocratic heritage, lavish decor and 376 acres of beautiful woodland and immaculate gardens managed by the National Trust.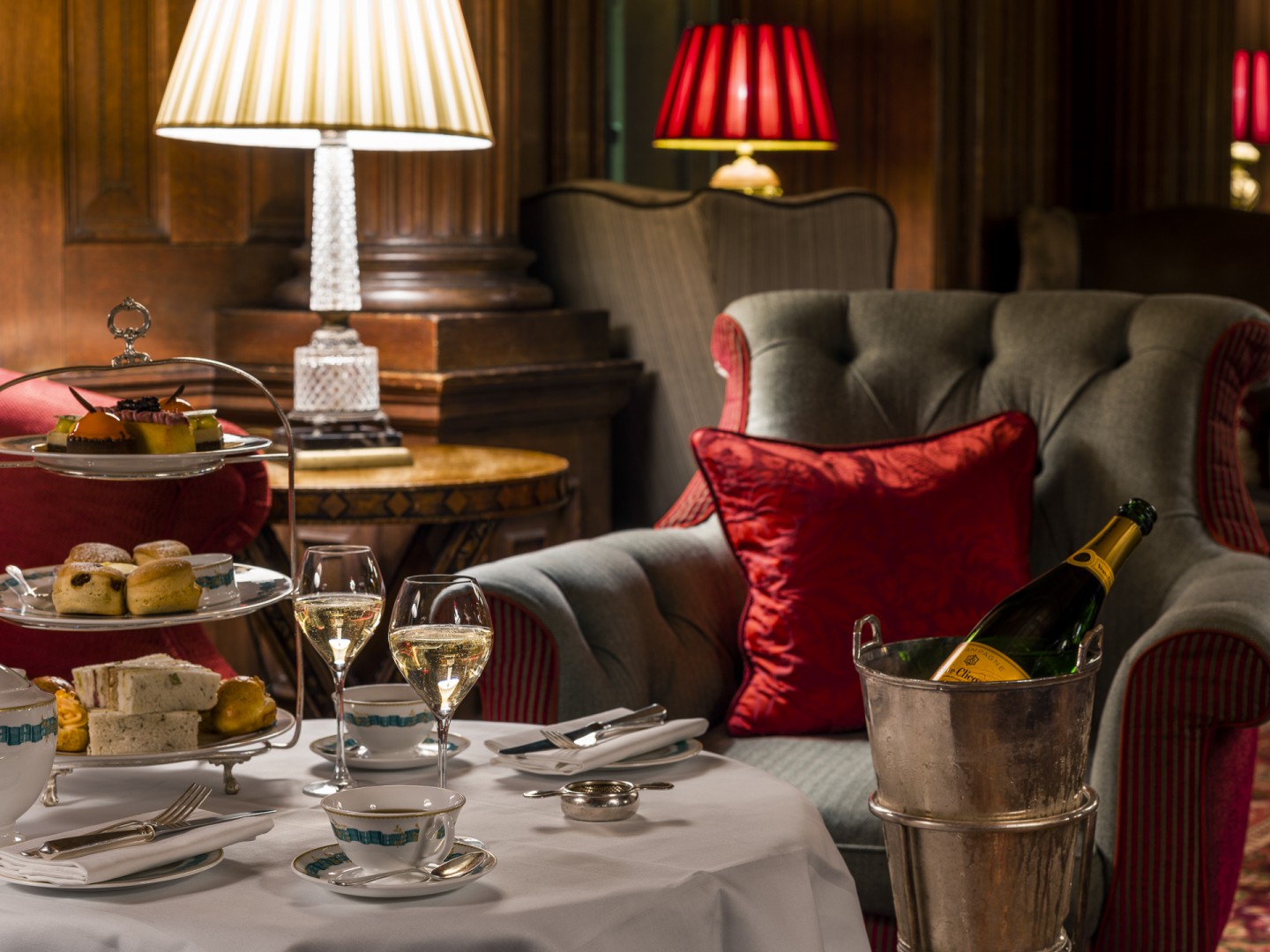 A Grade I listed stately home, Cliveden House has been the luxury destination for Britain's elite since it was built in 1666. However, it was while Nancy and Waldorf Astor (2nd Viscount Astor) lived here during the first half of the twentieth century that Cliveden became famous for its lavish hospitality and glamorous guests, entertaining a diverse mix of people from Charlie Chaplin and Winston Churchill to Rudyard Kipling and Amy Johnson.
If you visit during the week, expect to be seated in the beautiful Cliveden Dining Room where afternoon tea is served beneath wonderfully ornate chandeliers with a stunning view out across the parterre. On Sundays, you can enjoy this traditional dining experience in the distinguished surroundings of The Great Hall, overlooked by beautiful tapestries and paintings speaking to the House's illustrious past.
Delivered on a traditional three-tiered stand and fine bone china with an original ribbon design commissioned especially for Lady Astor, afternoon tea at Cliveden House includes an array of soft, freshly cut finger sandwiches, warm scones with clotted cream and jam, and a selection of decadent miniature cakes, pastries and delicacies based around red velvet cake, the original recipe for which is well known in the United States from New York City's famous Waldorf-Astoria Hotel, which was built by Cliveden's former owner William Waldorf Astor (1st Viscount Astor).
Why not add a glass of Champagne for an extra touch of luxury, or enjoy the Veuve Rich Afternoon Tea Experience for the ultimate afternoon tea experience with a twist. A theatrical new concept with a unique spin on our Classic Champagne Afternoon Tea.
Call: 01628 668561 or visit: clivedenhouse.co.uk