Whilst tradition may dictate ivory and white, love comes in all colours and we've found a selection of the very best; from subtle sorbet shades to vibrant tones which set a celebratory mood.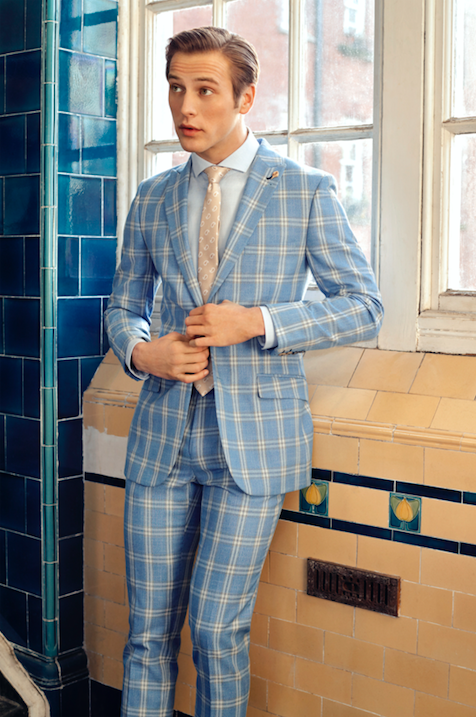 A study in pastels. Burton's 1904 range offers a variety of choice.
"The 1904 collection from high-street menswear label, Burton, is a reimagining of modern pieces, with playful and surprising details."
Jacket – £90, Trousers – £50 burton.co.uk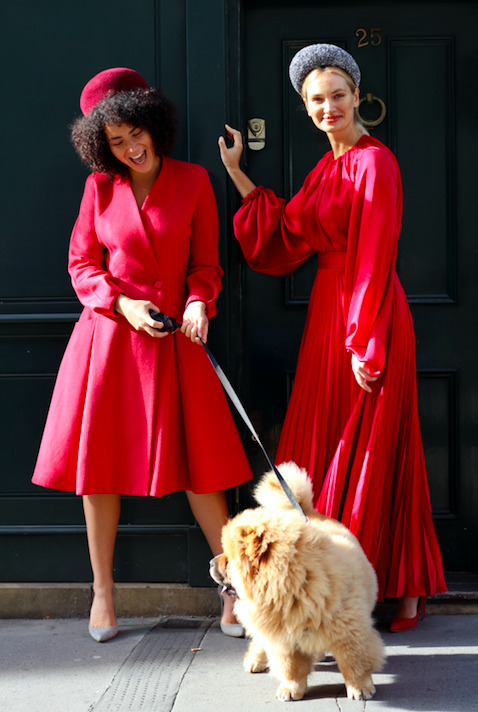 Photography: @studioalabern
Red is guaranteed to make an impact – bride and bride or best-dressed guests? Up to you with Laura Green.
"Fashion has the power to uplift and we wanted our clients to feel unbound to where or when they envision themselves wearing the pieces" – Laura Green
The Hollie Coat – £2,900 The Anise Dress – £3,400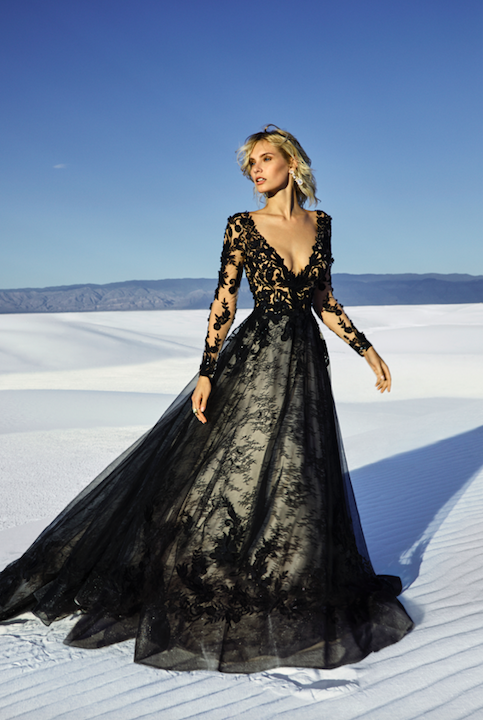 For some, a beautiful black wedding dress is the dream; Maggie Sottero makes it a reality.
"Zander by Sottero and Midgley is offered in black over nude or ivory with a champagne accent. Accented with 3D floral lace motifs which bloom all over the bodice for an ethereal and romantic touch. Designed for the bride with a chic and adventurous spirit. It's an ode to self-confidence, fierce love, and roguish glamour" – Maggie Sottero
find local stockists at maggiesottero.com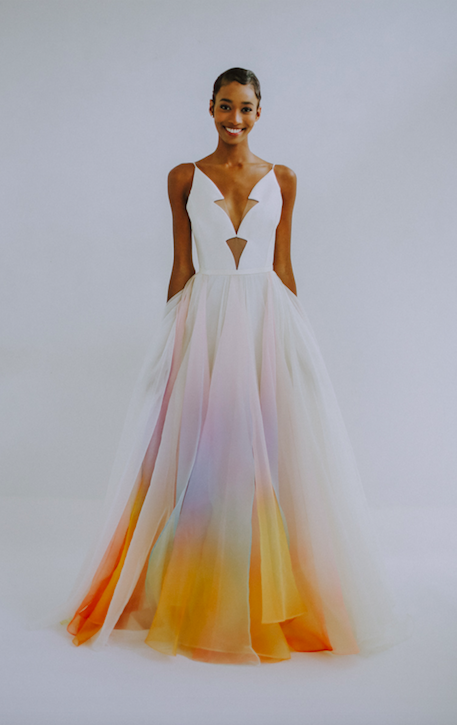 An explosion of colour from Leanne Marshall.
"Hand-dyed gown, with hues of purple, blue, vibrant orange, blush, and of course traditional whites. This dress was inspired by an escape to an oasis with sandy beautiful ombre sunsets and Tequila Sunrises in hand" – Leanne Marshall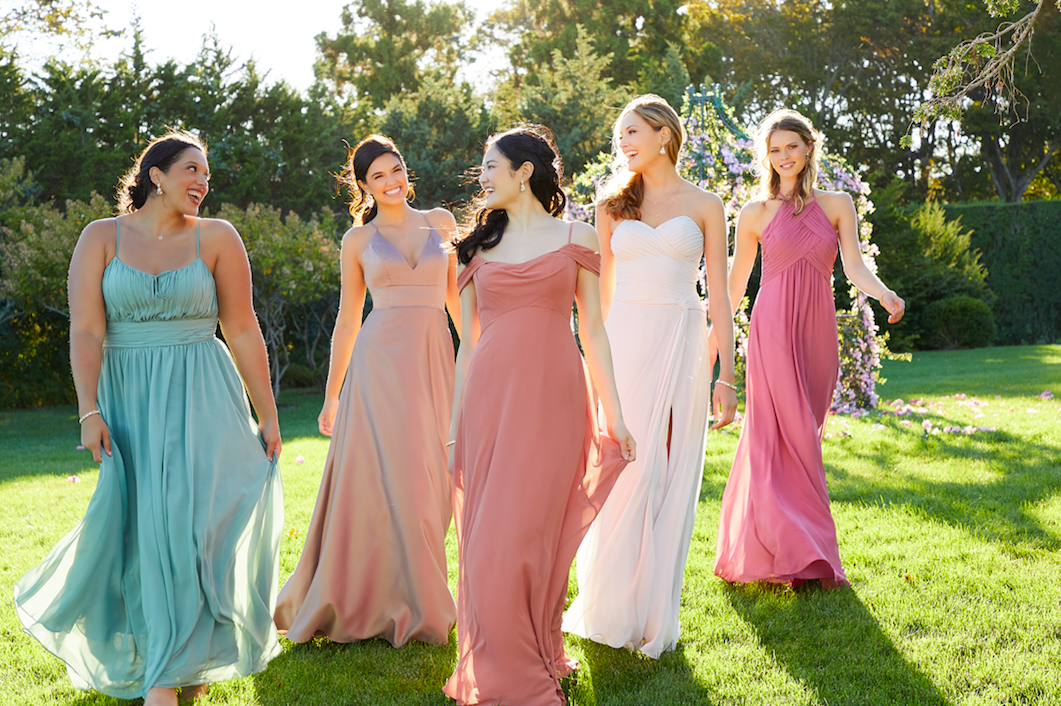 A masterclass in tonal balance for the bridal party, by Morilee.
"In this collection, Madeline combines beautiful, traditional styles with playful on-trend details. To the elegant simplicity of the floor-length skirt, she adds ruching, delicate off the shoulder cap sleeves, drapes and pleats - and each detail brings richness and sophistication to every gorgeous gown. Finely crafted for a perfect fit and featuring beautiful materials like lace, chiffon and satin, Morilee's bridesmaid dresses are gorgeous, airy and easy to wear."
All gowns by morilee.com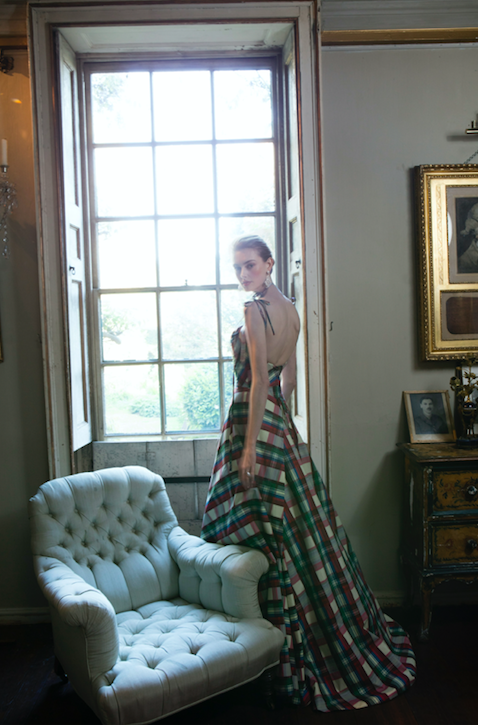 Traditional tartan tailoring from Phillipa Lepley.
A corseted dress created with a fine 'vintage' cotton tartan. A softly draped neckline and low scooped back neckline with thin 'tagliatelle' straps hand tied at the shoulders. The sleek, A-line skirt features an added tie back overlay finished with a bow at the back waist.
Tartan Tied Back, phillipalepley.com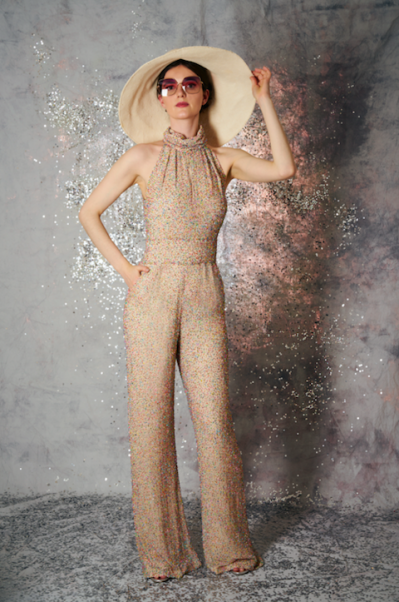 Look closely and you'll see sequins in every colour of the rainbow adorning this jumpsuit by Eliza Jane Howell.
"At the height of Disco, the nightclub 'Studio 54' was born. Known for its restrictive celebrity guest list, it swiftly became the hottest ticket in town. This jumpsuit was designed for Sharon Stone and it was named after her most iconic film Casino."
The Casino multi coloured jumpsuit (RRP £2325) is exclusively available from Eliza Jane Howell at 15 Connaught Street W2 2AY. It can be made in any size. elizajanehowell.com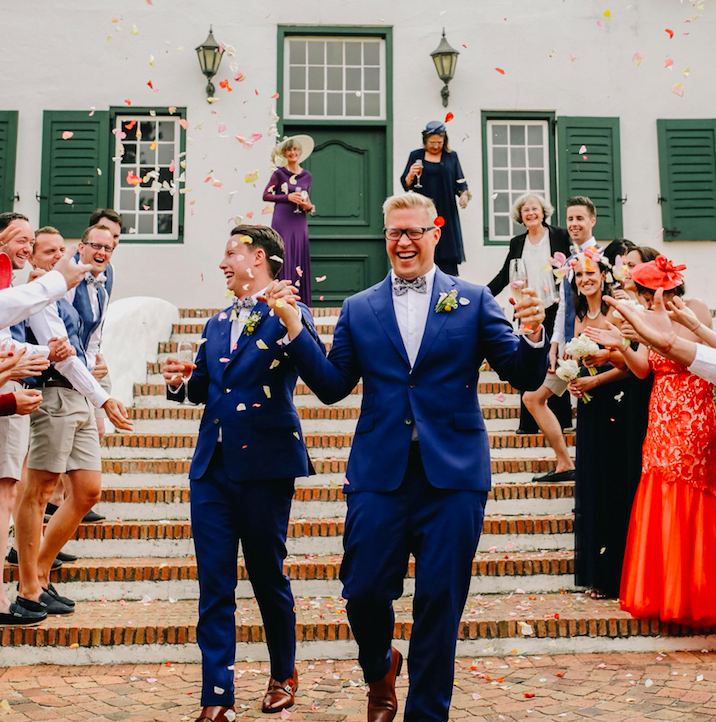 And the grooms wore blue. Tailored to perfection by Orhan Tailoring.
"A warm welcome awaits at Orhan's London studio where they will endeavour to create the perfect apparel to flatter reflect your individual style."
Bespoke tailoring for brides and grooms. orhanlondontailoring.com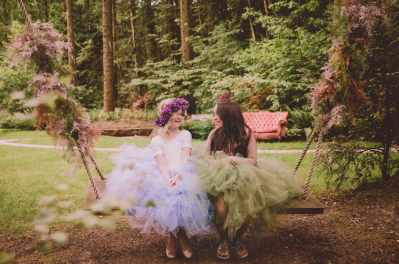 Utterly adorable flower-fairy-girls in co-ordinating tulle Six Stories.
"There is nothing cuter than a tutu, and our little flower girls generally steal the show twirling around the room. Our handmade, floor-length tutus are available in a variety of colours including pastel pink and champagne tones, and they look great teamed with Converse trainers or Dr Martens for an edgy look. They're incredibly versatile, fitting into traditional weddings to boho beach vibes." – Lucy Menghini, Owner and Creative Director, Six Stories
Price starts at £53. sixstories.co.uk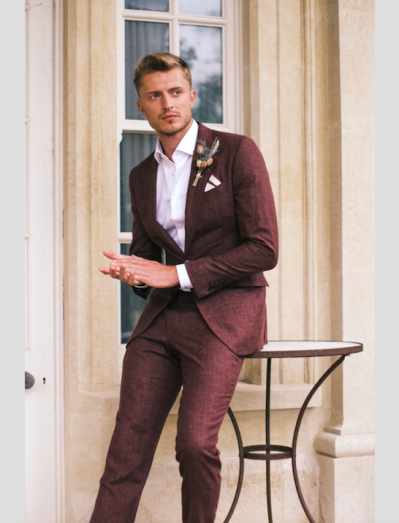 Photographer Ben Hoskins / Chris Allen
Stylist Anna Moore
AD Jen Ives
Clements & Church introduce warm tones for the groom
"The suit is custom-made double-breasted burgundy wool with a peak lapel in Clements & Church signature cloth. The beauty of this is it can be worn beautifully, styled with white shirt/ silk tie and pocket square for the wedding and then afterwards dressed down with knitwear and chunky boots." – Anna Moore, Chief Creative Officer.
Bespoke suits, clementsandchurch.com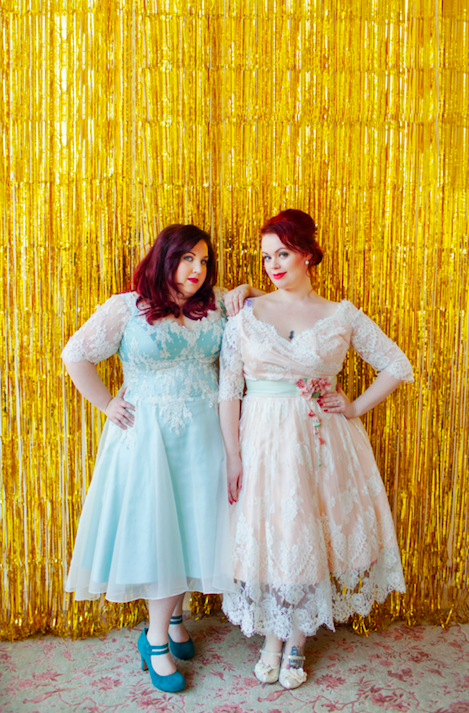 A riot of imaginative design from The Couture Company.
"I want to celebrate brides of all shapes and sizes and show the world how great curvy girls look in our designs" – Jo, The Couture Company
Zoe dress in ice blue and ivory silk with French lace, and Ava dress in peach blossom silk and Ivory French lace, the-couture-company.co.uk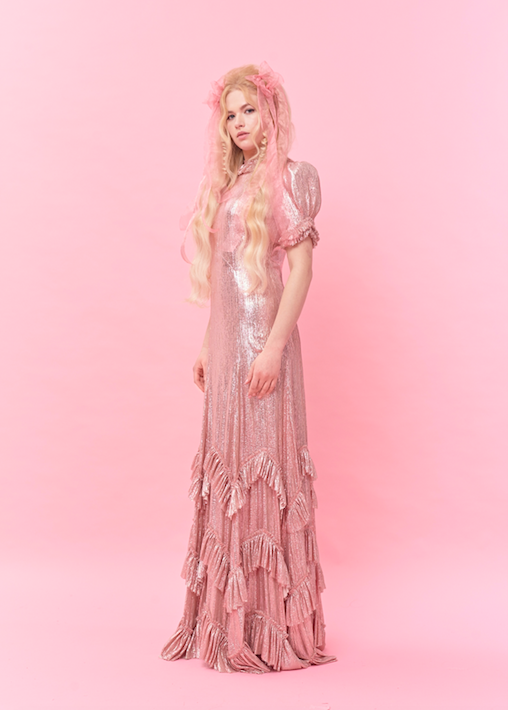 For frill-seekers looking to dazzle, from The Vampire's Wife.
"Susie Cave's fashion label, The Vampires Wife has ensured 'best-dressed' awards for both brides and guests at the coolest weddings since launching in 2014. The Sky Rocket Dress, in golden pink metallic silk-lamé, is 70s inspired with its round neck and chevron ruffles. This boho styling makes it perfect for repeat wear."
The Sky Rocket Dress – £2,500 thevampireswife.com