Ahead of the release of his new song, Because Of You, we speak to Tony Hadley, former Spandau Ballet frontman, about his 40-year spanning career. We touch the highs and lows of the last year, performing at Live Aid and duetting with Gary Barlow, but first and foremost, his visit to Crocodiles of the World…
…We're down the road from them but I've never actually been! Would you recommend it?
Oh god yeah, I'd recommend it. It's not a massive place but seeing serious crocs and alligators up close – that's pretty cool. I could just watch them for ages, it's quite incredible. They have various other animals as well so it's great for animal lovers. It's the second time we have been, my children love it!
That's a trip planned as we finally emerge from lockdown. How have you coped during the past year or so? 
I was spending a lot of time with my wife and two young children. My big kids are in London so that was difficult not to have that communication with people. We had a few tragedies as well – I think I've been to about three funerals this year, so it's not been easy. From a personal point of view, not being able to go out and sing, perform and record for over a year; I never want to do that again. It's been very weird but at the same time we have discovered walks that we didn't know existed and I can now do 30 press-ups – albeit slow ones. Fitness-wise and family-wise: great, career-wise: not good. We're nearly there. 
Do you have a studio at home?
No, I don't, when I'm at the studio they never let me near anything technical because I'm bloody useless. I've been doing various sing-alongs, singing for the NHS, charities – that sort of stuff. I've got a plastic box and a bit of driftwood which my phone is taped to. That has been my performance, that's been my stage.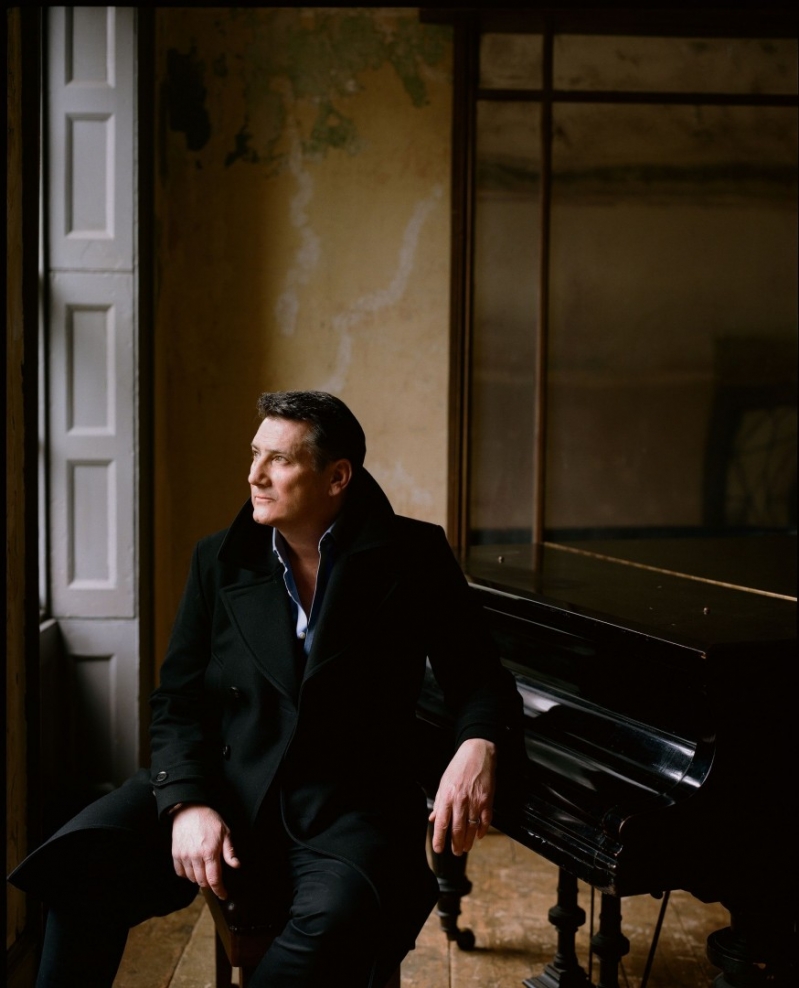 Have you managed to rehearse with the band at all for the upcoming shows you have?
No, we haven't. This summer will be our first time out again as a band. July and August are going bonkers and 2022 is completely full. What we really want to get back is foreign travel – it's starting to come round again so good times ahead. We just have to be positive and sensible and we will all be okay at the end of the day.
We've got to learn to live and adapt to it.  I saw that you did a duet with Gary Barlow last year which I think is brilliant. How does that work and was that song your choice or his?
I said what about Somebody to Love by Queen and he said yeah. I'd been in the studio finishing the vocals to my next single Because Of You, so I'd been in the studio for a good 2-3 hours and then I had to do Somebody to Love with Gary. We filmed it on the phone, and he sliced it together it was done. I don't know how it works these days! It's quite amazing. The video for Obvious was shot by my daughter on her iPhone.
You're going to be performing at the Solihull Summer Fest – now rescheduled to September – when you play these festivals, is it like a party  atmosphere backstage?
I think a lot of people think that musicians backstage aren't going to be talking or don't like each other but that's never been the case. We're all just having fun and it's a really good atmosphere. It doesn't matter where we are in the world.
This leads me on to another picture you have put out on social media of you singing with Freddie Mercury back in 1985  which is of course the same year as Live Aid. What are your memories of that amazing day?
Being very nervous. I'll be in the wings, and everyone thinks I look calm but I'm always nervous before I go on. Once I'm on stage and I open my mouth the nerves disappear and I'm just loving it. Live Aid was sheer excitement, amazement – and nervousness – It was an incredible day. The problem with incredible days is that they go so quickly because you're so full of nervous energy – much like how many people look back on their wedding day: you don't remember all the details.
It was massive, wasn't it? I was a teenager at the time and there's never been anything like it  since. 
Music generates billions of pounds for this country and no one takes it seriously, and with Band Aid and Live Aid, music was taken seriously for the first time, and we made a difference. 
What was your personal highlight of the other bands playing that day?
Well, it was Queen, but I have to say it was also watching Status Quo. When they opened at the side of the stage the sun was shining down on 80,000 people and I will never forget it. One of the biggest disappointments for me was why I never did Gold. The most stupid decision in the world. Looking back, I think I must have been mental to not do Gold.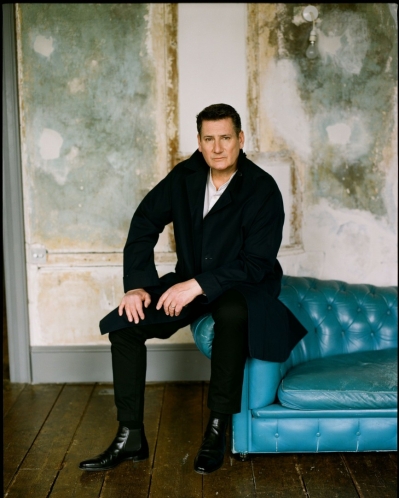 Nowadays do you prefer playing the large festivals or the more intimate ones?
They're just so different. When you're playing festivals you have all the other musicians and bands backstage so that's a good vibe. It's open-air, people are coming for a party and they're coming to enjoy themselves, so you make sure you do your hit songs and throw in some new ones – that's always a great vibe. Next year we're going to be doing theatres; Royal Albert Hall, Symphony Hall, Manchester and Newcastle with an orchestra and that is a completely different ball game. You have to have a lot more discipline because the orchestra follows the music so you can never go off-beat.
You've got a successful radio show and podcast which is great listening. I put it on in the background when I'm working.
I'm glad you like it. The original idea of it was to start doing it as a bit of fun, but we now have two TV companies who are interested in making it into a show. It's going to be good fun. 
What's next for you?
Music-wise, Because Of You will be out in the next couple of months and the new album is out some time next year.