Dermaworks is a brand that is ticking all my boxes this month: independent, British, pragmatic, ethical and accessible. During the past year, their no-nonsense, affordable results-led range has increased sales and it is easy to see why as we've all been forced to step up our at-home beautification. For my money, the stars of the show are the face serums; available individually (£14.95 each) or as a Triple Serum Set (£34.95). Start the day with your Vitamin C (handily packaged with an orange label) which contains a generous 20% of the active ingredient, beneficial to stimulating collagen production, increasing glow, smoothing tone and also, as an anti-oxidant, protecting against environmental damage and also sun pollution (although it is emphatically not an SPF). This is designed to be followed up by a 'dose' of the Hyaluronic Acid serum (in blue), brightening, firming and, famously, hydrating. Of course, either can be used alone, but in tandem, each builds upon the benefits of the other. Similarly, in the evening the Retinol Serum is amplified by following up with a layer of the Hyaluronic. Now, a word on retinol. As a skincare ingredient, it is proven to be effective in stimulating cellular renewal, supporting the structure of the skin, mitigating blemishes and scarring and addressing surface lines and wrinkles. However, it isn't unusual for the skin to react by becoming red or flaky when adapting to regular use. If this does happen, try using just 2 or 3 times a week, rather than nightly, and build up from there. I didn't experience a reaction myself, other than on using all three products I noticed a positive impact on my overall complexion.
All three serums are fragrance-free, non-greasy and pretty much idiot-proof to apply. My one gripe would be that as the Hyaluronic is used morning and evening, you really need two bottles to each one of the others so I would make that Triple Set into a Quad.
I should state, I haven't personally tested the lash or brow enhancing serums but reviews are overwhelmingly positive and can only imagine that if they contain the same levels of efficacious elements then they are well worth trying.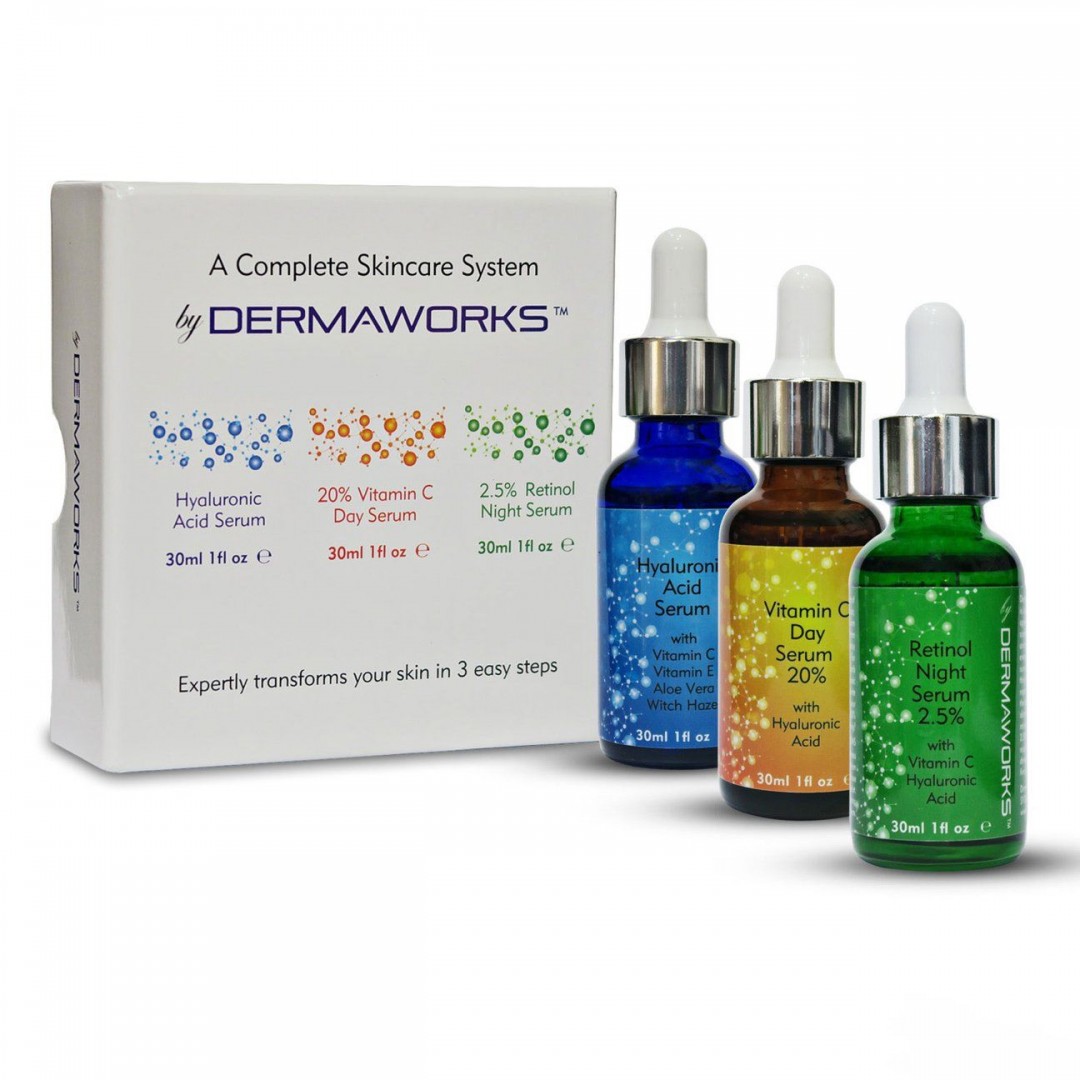 Available individually (£14.95 each) or as a Triple Serum Set (£34.95)
I'm so very desperately hoping that salons will reopen in April but have been sending private prayers of thanks to the wonderous Josh Wood for his home colour. Wiry temple-greys have been tamed with his touch up products but his Miracle System for all over at-home colour is the jewel in the crown. What makes his colouring system different from other box-brands is the new Miracle Shot, a super-strength dose of conditioner added during the colouring process (as opposed to after dye has been rinsed off). This allows colour and conditioner to enter the hair shaft together, each enhancing the impact of the other for longer-lasting tone and improved condition.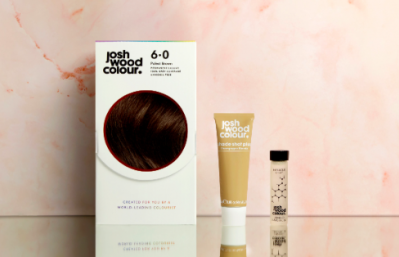 TW: this gets grisly, but - oh my! - Bog Sheet Masks are a revelation. The mere concept of using organic Irish peat mud was enough to reel me in but what hooked me was how effective it proved to be. I scarpered to the brand's website and thrilled at the story of the farmer who, when strolling through bog-land one day, came across a perfectly preserved body which had been kept intact by the organic matter in which it was immersed but in fact turned out to be 2,000 years old. I think 12 months in lockdown is a reasonable equivalence. My face was visibly firmer and springingly soft although you must allow for a fairly noticeable tingling sensation whilst the mask is on. All worth it for the end result, though. £12 each,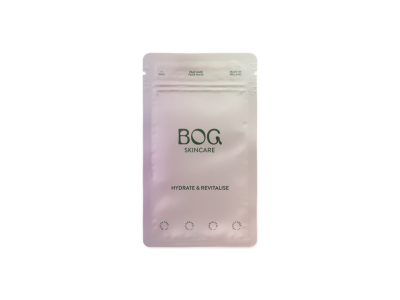 BOG Hydrate & Revitalise £12 each
I'm going out on a limb and claiming we are on the precipice of great change in eyebrow trends. Once thickened lines of uniform size and colour are moving towards more natural shapes and textures (and yes, we see you, the skinny brow, trying to get us to overpluck on a modish whim but we are ignoring you for now). Unless you are naturally blessed you might require a little cosmetic trickery to make natural look even, and texture look cute (as opposed to feral). Huda Beauty's Bomb Brow is the brand's first foray into the brow world, and what an impressive debut. The pencil (available in 8 shades) is under 1mm, sized so that one stroke will mimic the appearance of a single hair, allowing you to build up colour, strand by strand. There's a spoolie brush that I use to brush up my brows first and then fill in any patchy areas with the smudge-proof pencil end.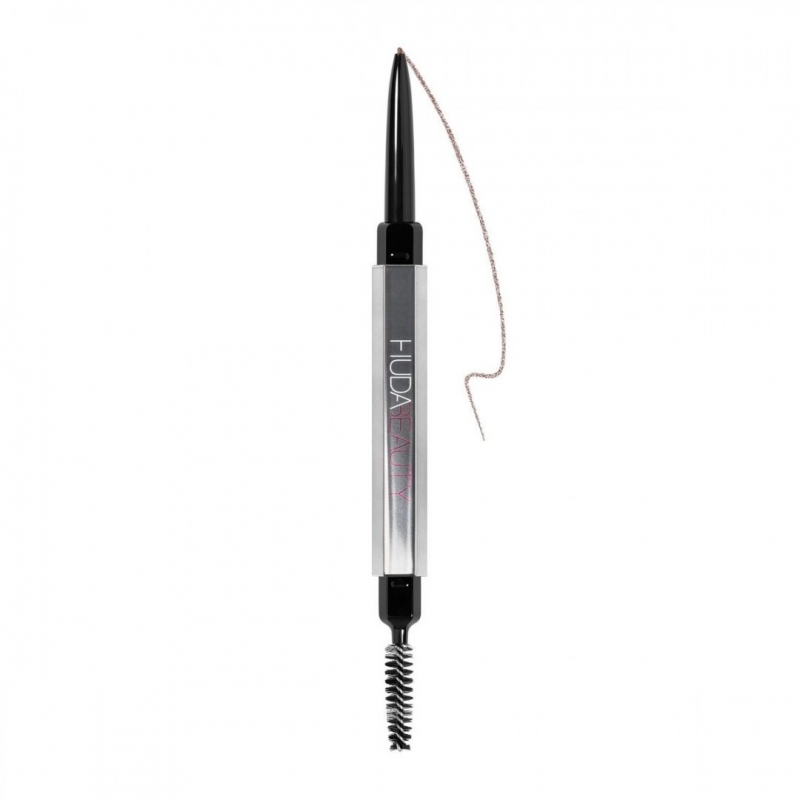 Bomb Brows £15
I love a coral lip in the Spring, and Lisa Armstrong's latest colours from her Avon collab included Bryony, which is positioned at a perfect intersection between orange, pink and red for a searingly bright, cheery lusciously matte lip.
Three of The Best: Lighter Moisturisers
Ding ding ding! All-change; spring is here and time to switch up your lotions and potions. The salves, balms and cossetting creams of winter may need to be swapped for something with a lighter touch.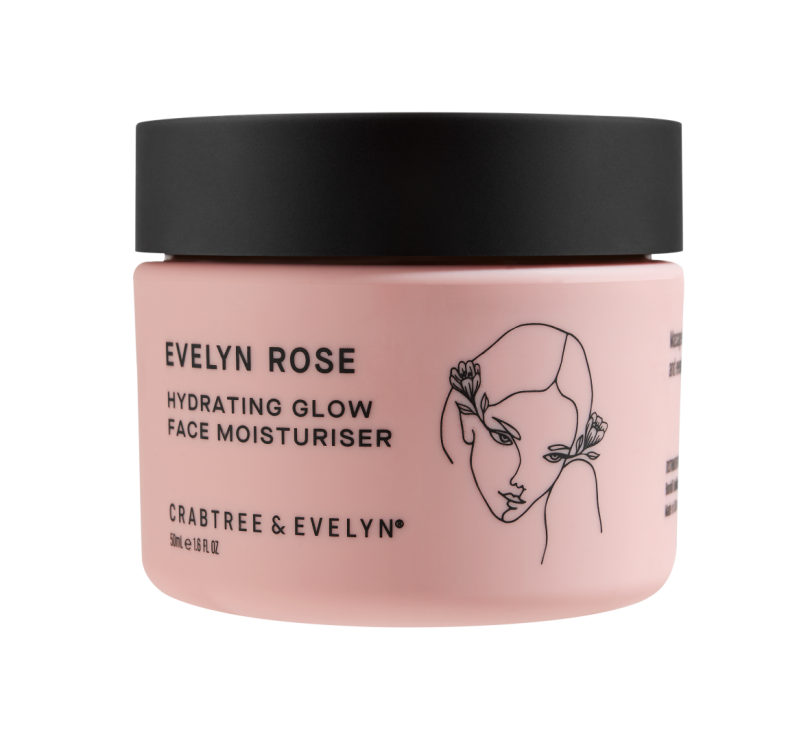 Evelyn Rose Hydrating Glow Face Moisturiser by Crabtree & Evelyn £32
I find the whole concept of the Evelyn Rose by Crabtree & Evelyn immensely seductive, from pretty packaging to rose-scented aroma. Also, I deeply admire the brand for their chosen terminology – frankly, I want 'hydrating glow' as much as I want 'petal-soft lip balm' and 'velvet body milk': delicious. Fortunately, this actual product more than lives up to its name, giving me great confidence for the other offerings in the collection. I love the fluffy texture which helps this lightweight hydrator feel significantly more luxurious to apply and appreciate the fact that once massaged in it leaves no greasy trace. The combination of rose water, niacinamide (vitamin B3) and micro-algae - all proven to be effective – work together to combat redness, boost radiance, help the skin maintain its moisture levels and even tone and overall appearance.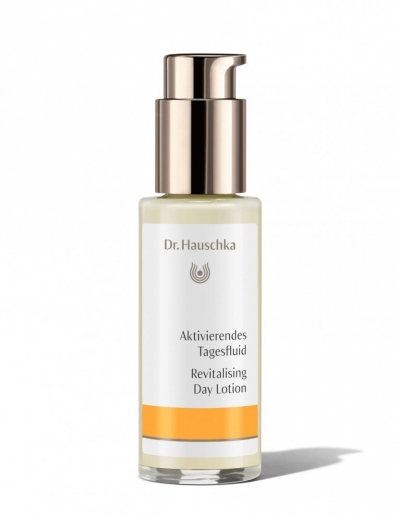 Dr Hauschka Revitalising Day Cream £44
Dr Hauschka's extensive range of products are the ultimate safe pair of hands in skincare terms. Gentle, effective formulations based around natural ingredients, certified to NATRUE standard (transparent and authentic use of natural and organic cosmetics). I think I'd be more minded to describe this as a lotion, but quibbles aside, it is very well-regarded as an all-rounder for good reason. Suitable for all skin types in need of a moisturising boost, there are helpful suggestions online regarding other products use in tandem with the cream to address specific concerns.

Nordic Roots Apple Complex Moisturiser, £25
Nordic Roots is Green People's range that is deeply inspired by Scandinavian purity, simplicity and functionality. The entire collection is worthy of your investment, but I am specifically singing the praises of the moisturiser; brilliant when paired with the Hyaluronic Booster Serum, but which works equally well as a stand-alone product. Although light in texture, this delivers palpable comfort to the skin thanks to hero ingredient, Malus Domestica (apple water) which helps retain elasticity and luminosity and all ingredients are naturally-derived, vegan and – important for some – fragrance-free. It is light as a feather yet deeply effective and pleasant to use.