One of the UK's most influential artists in alternative variety, and co-owner of East End LGBTQ+ performance venue The Glory, Jonny Woo welcomes in this year's festive season with a raucous Christmas cabaret and sing-a-long at Battersea Arts Centre. Here, the performer tells Sam Bennett more about the show, as well as exciting London venues, gay and queer lineage, and new play Silvertown.
How are you and how is The Glory?

The Glory is just great. My business partner John Sizzle is running that show at the moment as I have been writing a play during lockdown and I have two cabaret runs coming up. The first of course this very special run with Battersea Arts Centre. So business is booming and I'm in full creative and performance mode. Life is good!


Sorry to mention the pandemic, but for a venue to survive something like COVID is one hell of an achievement – how did The Glory do it?

We were very lucky to receive Arts Council funding which of course made our life a lot less stressful and we are very grateful for that. During lockdown we did try to keep our community connected by presenting online work. If anything, the support we get from our audiences is even greater than before.


Which other London venues are exciting you at the moment?

Clapham Grand is doing lots of wonderful things at the moment. It's good to see the team working hard at making another space for variety performance in London. The Glory did Man Up at EartH in Dalston recently which is definitely one of my favourite venues in the capital – I am hoping to do something new and exciting there next year. Soho Theatre of course has been a champion of top international queer work and intersectional performance for literally decades now and I'm working with them on a big show for 2023!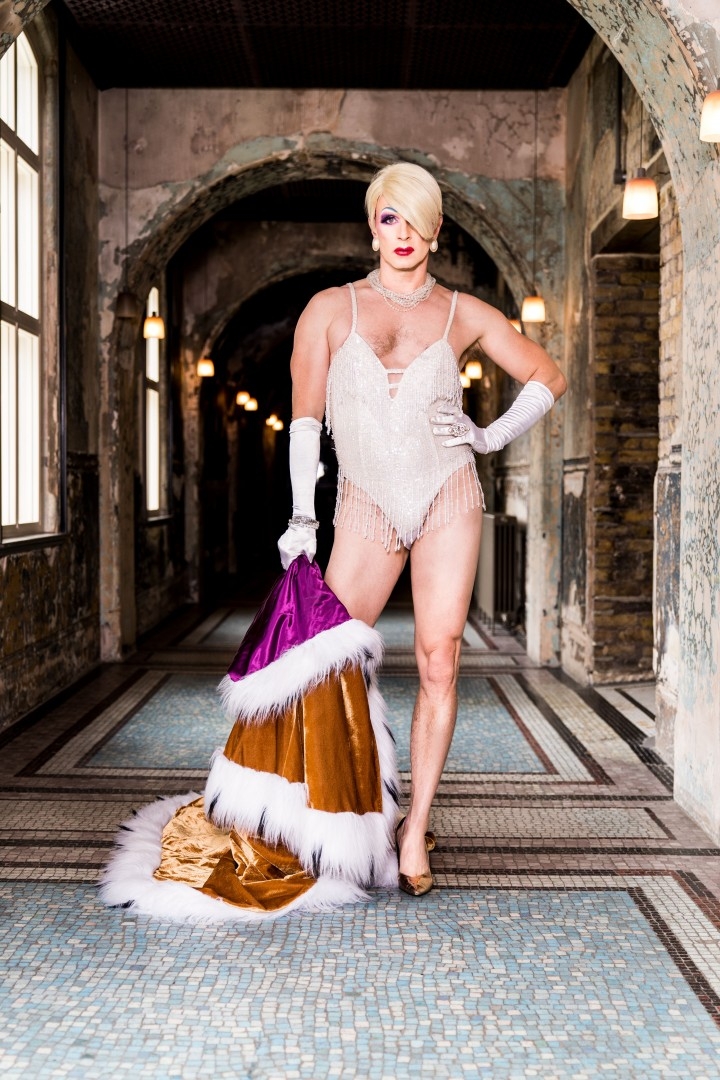 What are you reading, watching, and listening to at the moment?

I just read Before Night Falls, Reinaldo Arenas, which gives a fascinating insight into the horrors of the oppressive regime of communist Cuba from the perspective of a gay writer, but also the joys of sexual connections between men under such oppression. Also, I've just read Them by Jon Ronson. A fun dive into chasing the Bilderberg Group with various extremists. Twenty years old but still fascinating and relevant. I loved Squid Game and I'm listening to Lou Reed's Coney Island Baby.


How is your new play, Silvertown going and can you tell us anything about the premise?

I did a reading of the play as part of Royal Docks Originals Festival in Silvertown in October which was an amazing experience with some great actors. The play is set in a gay pub in 1967 at the time the 1967 Act passed. Two straight couples interrupt private celebrations. It's about three different relationships all on the brink of collapse and how the coming together of all three couples in this pub on this night affects all of their lives. It's about truths, secrets, resentments, old emotions and community.


How important is queer history to you?

I am interested in gay lineage, I'm interested in queer lineage, and I mention them separately because as a gay man I have an interest in the history of the struggles of gay men, and I'm queer also. So, I have an interest in how I, as a gay man, am part of the wider community and how best we/I can serve the greater cause. We learn from the past. Nothing is new. There have been variations of everything we have now in the past, somewhere.


This year you're bringing Jonny Woo's All Star Christmas Cabaret to Battersea Arts Centre, with the help of composer Richard Thomas, comedian and singer Sooz Kempner and cabaret artiste Kevin Davies. Why that venue and why those collaborators?

I was offered the venue in January and I suggested the show to the gang and we all said… HELL YEAH! I have worked with all three of the gang ever since starting work on Jonny Woo's All Star Brexit Cabaret for which Richard wrote the music in 2016. Sooz and Kevin are great singers and we just have a hoot working together. It's always easy and fun to work with long-term collaborators. Very excited to present a show at BAC!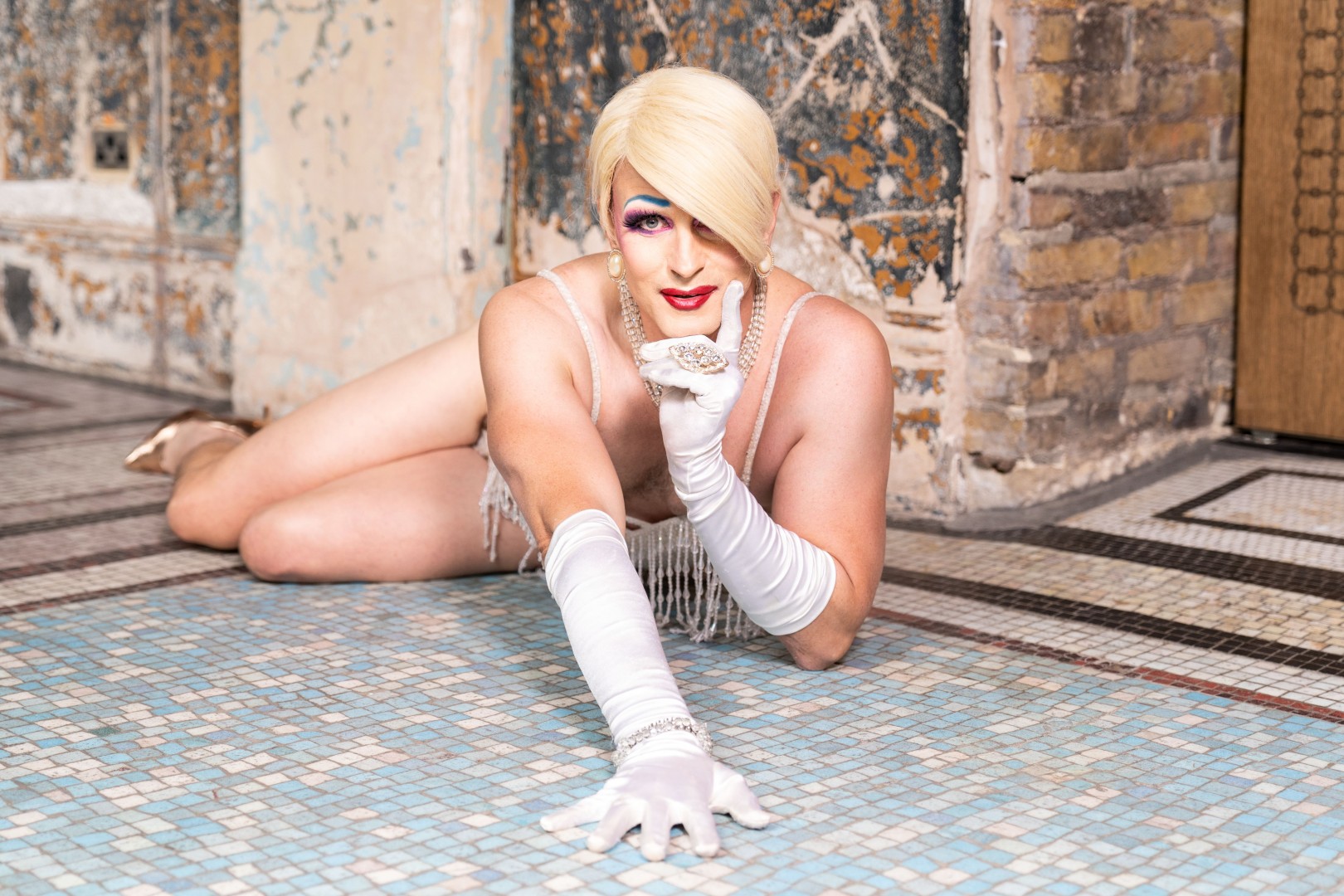 What can we expect from it?

Great singing. Original songs. Silliness. Some sing-a-longs. Some lip syncs just for fun, and sequins darling, sequins. It's been two years now since we had proper Xmas shows so I expect it'll be a riot and no two shows will be the same! Oh, firecrackers and glo-sticks… BOOM!


Your schedule already seems chocka to me – but if you're working on anything else, please say now!

Hmmm… I have more work to do on the play through until March actually. I am doing some shows at Bistrotheque, probably in Feb/March. Oh, Un-Royal with Soho Theatre in 2023, and of course – straight after my run at BAC – I'm doing Now That's What We Call Musicals at Soho Theatre with Le Gateau Chocolat. More silly stuff!


What do you hope for the UK, the UK's queer community, and of course yourself, in 2022?

The queer community will continue to thrive of course. I've started travelling a bit too and we need to start appreciating what we have in London and the UK and stop bickering. Disagree with politics yes, but we ain't going nowhere, let's be brilliant too. For myself? One day at a time!
Jonny Woo's All Star Xmas Cabaret runs at Battersea Arts Centre from 2-11 December. Socially distanced and audio described performances available.
All tickets are Pay What You Can https://bac.org.uk/whats-on/jonny-woo/
Photography: Simon Phipps