Oxford's own Annie Sloan CBE – fine artist, paint-maker, colour expert, entrepreneur, and author – has opened her archives for OX Homes. For this issue, Annie's looking at budget-and-planet-friendly Christmas decorations.
Christmas has become an expensive time of year for all. I'm a firm believer in creating beautiful festive things that are individual and economical!
 I love making a focal point of the dining table; this is where the coming together of the family happens in my home. Creating a table runner and printing with objects from around the house is a favourite of mine – I love to create a new one every year, it's one of my traditions. This is something younger family members can join in with, too.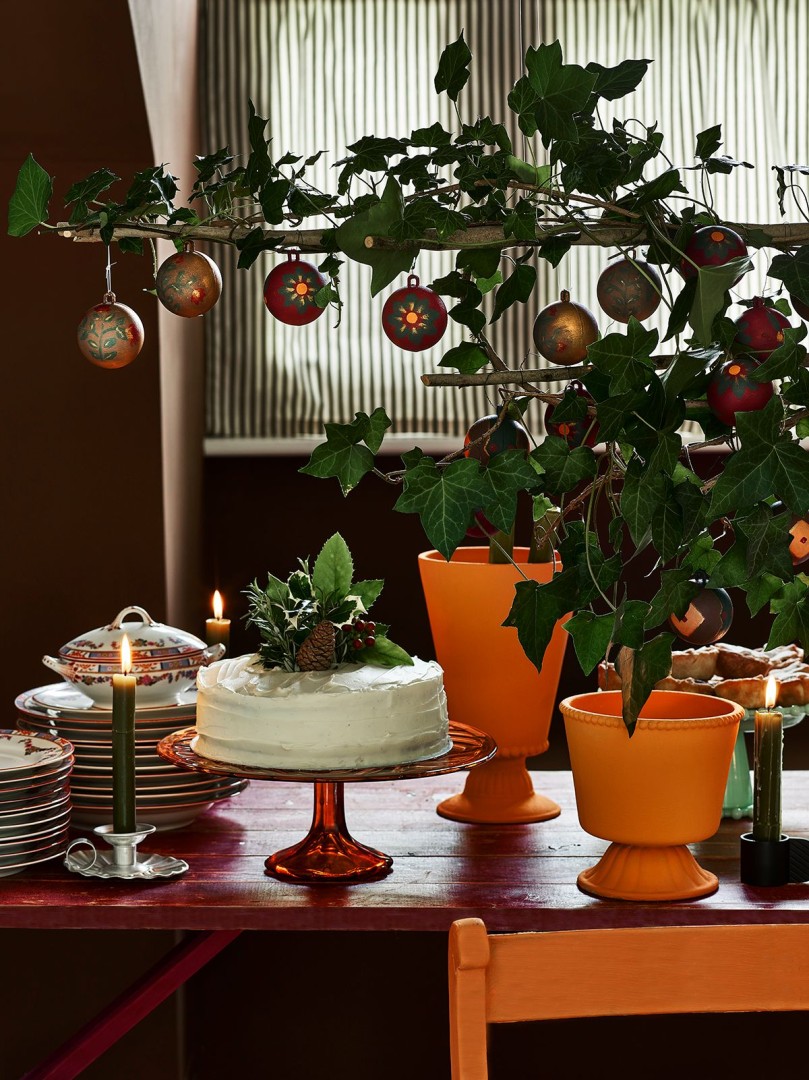 I personally love natural accessories and decorations. Repurposing Christmas tree clippings and other foliage throughout the home creates a big impact at a low cost – and the smell of pine is so nostalgic. You can create a bespoke centre piece from found objects foraged for on a bracing December walk with your family. Start with a beautiful twig and gild the edges – or gild all over for more drama – using my Gilding Waxes (see below). Combine with some ivy or glossy holly, adding a touch of paint to the leaves if so desired. Essentially free, wholesome and perfectly tailored to your space.
I know some people like to decorate their Christmas trees with new decorations every year, but consider giving perfectly functional baubles a colour update with a lick of Chalk Paint™. Gilding Waxes and Gold Leaf imitate much more expensive shop bought alternatives.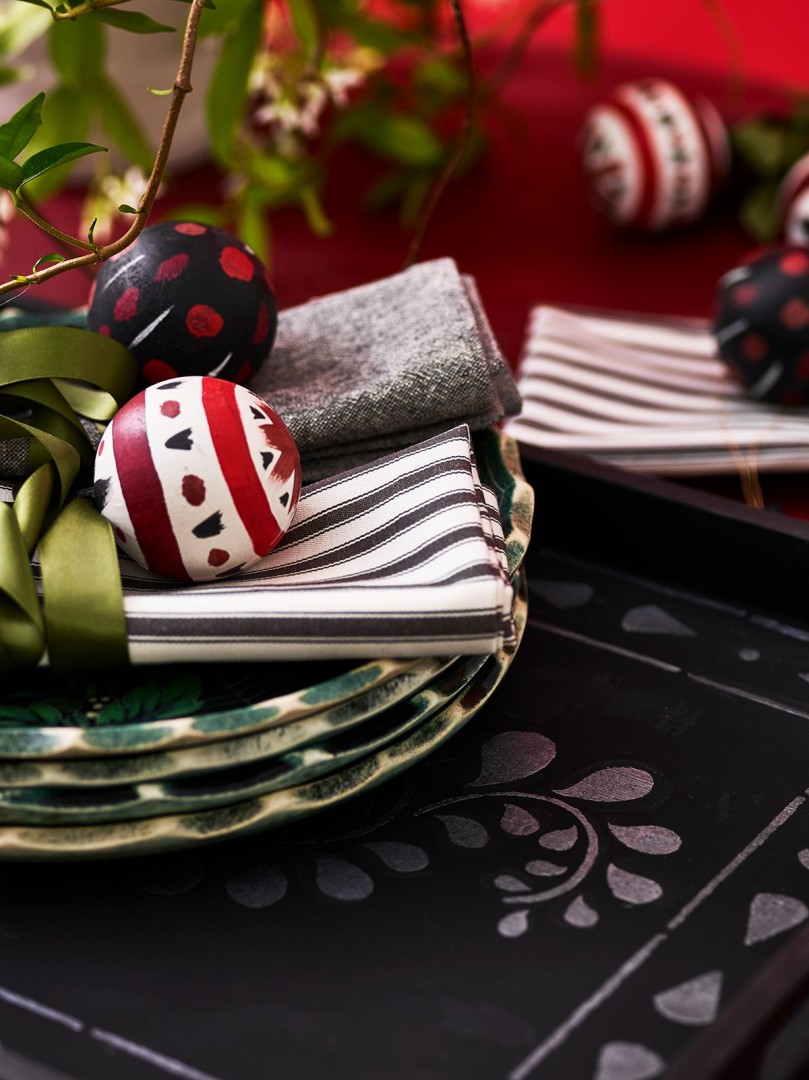 Painting your own crackers allows you to personalise a set for your friends and family in a way that shop brought ones can't. You can easily purchase cardboard 'Make your Own Cracker Sets'. Keep the bangs, make up your own jokes and lose the plastic toys within. I recommend using the same design on every cracker but in different Chalk Paint™ colours. Add metallic accents using my Metallic Gilding Waxes for Christmas sparkle. 
Gilding Waxes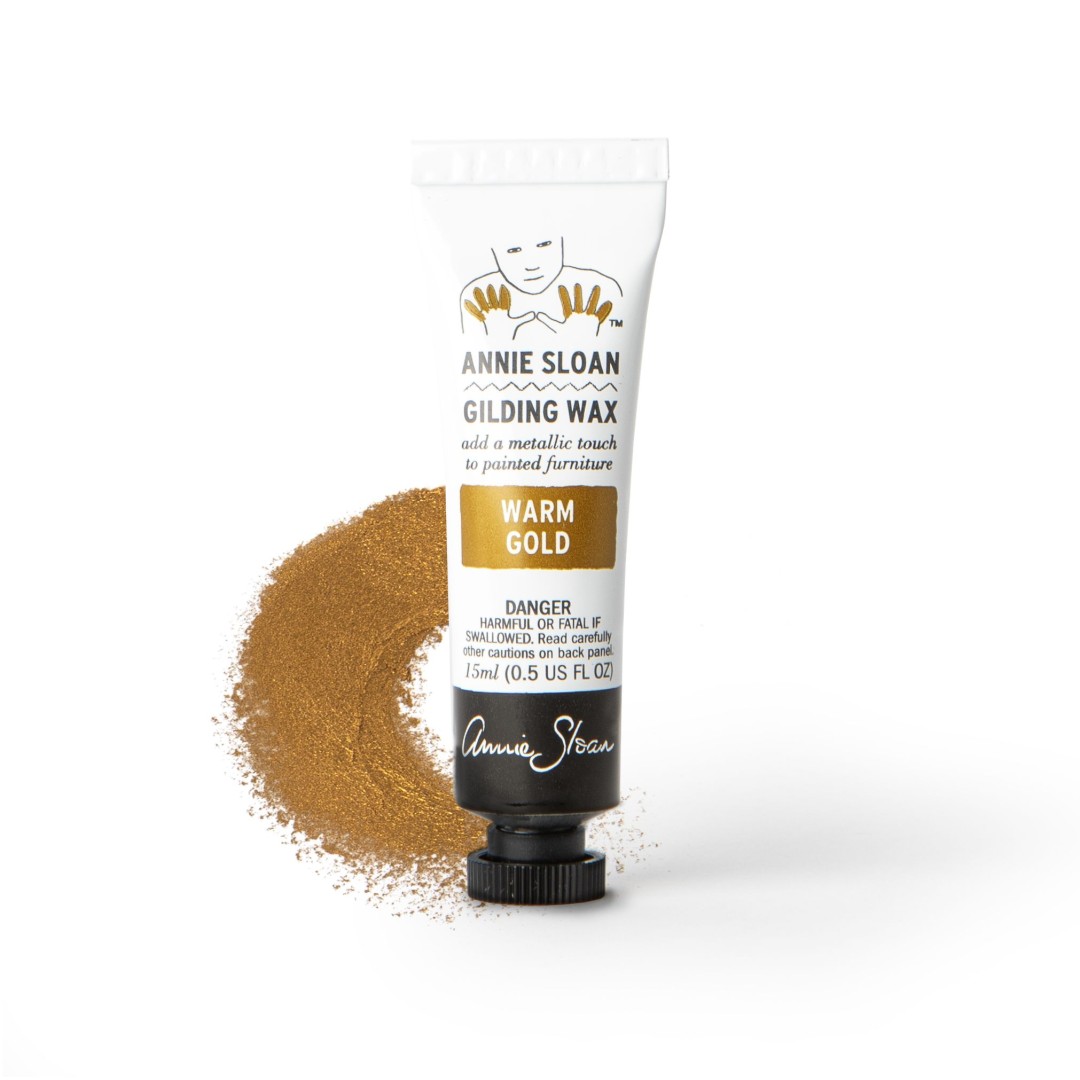 My Gilding Wax tubes are filled with concentrated metallic colour for extended coverage. Start sparingly; a little goes a long way. They work really well to add accent notes – great to highlight shape or texture – or use for larger-scale projects. In fact, in every tube there's enough wax to cover a standard dining room chair.
Apply with a lint-free cloth or a brush. As it's a finishing product, it should be applied after colour and Clear Chalk Paint™ Wax. If you allow some of the paint below to show through it helps create a distressed look. For denser coverage, add a little more and if you apply too much just remove it by wiping it with clear wax on a clean cloth.
Let it cure overnight and then buff off any excess pigment and that's it. To maintain the finish, just clean with mild soapy water and a damp cloth. My Gilding waxes are all designed to complement the Annie Sloan colour palette. You can use them on any painted surface or directly onto plaster or wood but not outside or in areas where they may get very wet.