On the two year anniversary of the first lockdown, on Wednesday 23rd March 2022 Ark-T launched a crowdfunding campaign taking place over 6 weeks with an aim to recover 50% of lost income.
Pledge your support today and play a pivotal role in Ark-T's vision for a Community Hub, where everyone in the local community can come together, connect, be creative, and unlock their potential.
Since the start of the pandemic, because of numerous lockdowns and social restrictions Ark-T have experienced a reduction in nearly £100,000 in unrestricted funding through room hire. With an aim to raise £50,000, your donation would help to support the Ark-T team and volunteers to deliver a programme of creative arts and mentoring for improved mental health and wellbeing in children, young people and their families.
"Ark-T has given them both a space to socialise, with just enough structure and supervision that they feel comfortable and safe. For Leah, who's so isolated, as she hasn't been able to manage school for some time, having somewhere that she actually wants to be, and something regular to look forward to is beyond amazing. Having the chance to come home and talk about who she's talked to and what she's been doing, feels like such a valuable bit of 'normal' in her life." - Parent of an Ark-T young person.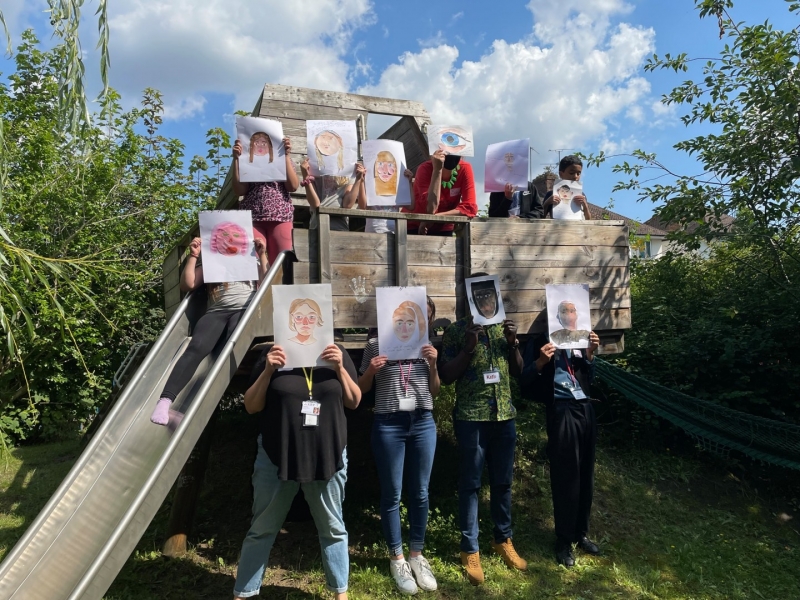 In 2021 the Ark-T team:
Spent 3450 minutes reading stories and made 758 slices of toast for children attending therapeutic art space at the Art Nest embedded in a local Primary School.
12,597 hot, healthy, home-cooked meals were delivered to families living in poverty in OX4
1-2-1 mentoring for young people experiencing a mental health crisis, with approximately 576 sessions taking place over the year
Do you know how many people use the centres each week? Over 1,100 people who either hire spaces for classes, groups and gatherings, or who attend creative workshops and 1-2-1 mentoring. Ark-T are committed to securing these incredible spaces for the community in the future.

What would be lost if Ark-T no longer existed?
On the first Monday of each month, you can join a Community Hub Day across both centres with the following activities:
a stay and play for under 5s and their parents and carers facilitated by a play worker, with parenting support workers also on hand
1-2-1 financial advice sessions
a dementia cafe for those living with dementia and their carers
a knit and natter at the East Oxford over 50s social group 
an arts and wellbeing group for girls aged 6-11 many of whom who are experiencing challenges in their own lives
a pay-what-you-feel hot, healthy meal, cooked with surplus food waste by Waste2Taste cafe.
These activities are delivered in partnership with 7 different partner organisations.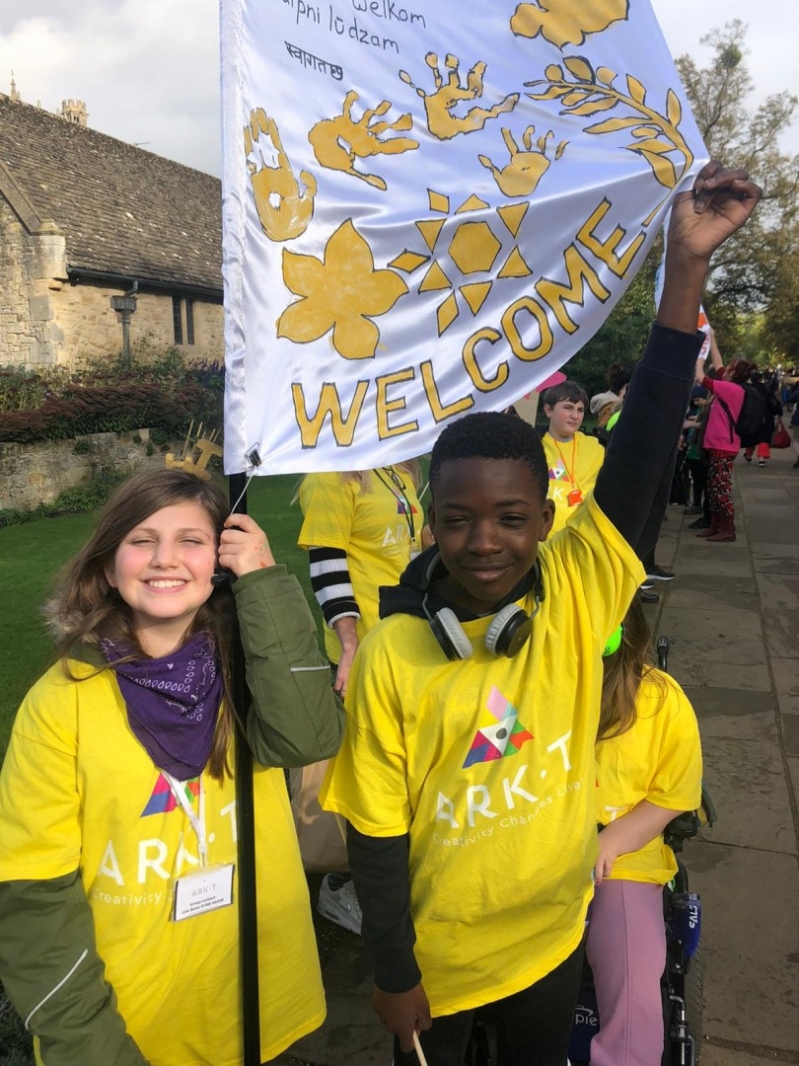 Ark-T's mission is for different generations to come together to access multiple services, which happen every week.
With £50,000 raised through this Crowdfunder, Ark-T would not only recoup 50% of the lost income, but would be able to make this mission a reality.
With your support you can help to preserve a vital space for the local community, where people come together to make art, make friendships and make change in their own lives and the world around them.
Link to crowdfunder campaign: https://crowdfunder.co.uk/p/securing-our-space-for-the-future