Critically acclaimed duo Steven Spielberg and Tom Hanks are set to produce their long-awaited next release and third instalment of the Band of Brothers series, Masters of The Air. The WW II, Airforce film is soon expected to begin filming at our very own Abingdon Airfields. Here at OX, we looked at the history of RAF Abingdon and the important role which it had during the war as well as getting an insight into what we can expect from Masters of The Air.
RAF Abingdon – also known to many as Dalton Barracks, named after a famous soldier James Dalton – has a rich and interesting history, being the site from where Beryl Markham became the first female to cross the Atlantic solo, East to West in 1936. Originally opening in 1932, the airfield was a training station for bomber command and upheld this role throughout the whole of the war.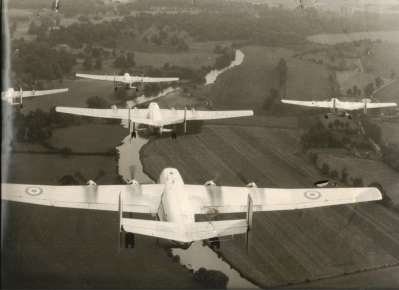 RAF Abingdon's Beverley transport aircraft in one of the final flypasts near Abingdon town in the mid-1960s.
After the war, the station's role began frequently changing. It first acted as a transport command, home to many aircrafts – perhaps most prominently of which was the plane involved in the 1948 Berlin Airlift, the Avro York. To celebrate the 50th anniversary of the RAF, The base hosted an event involving a huge assemblance of aircrafts, along with magnificent displays and flypasts, which was attended by Queen Elizabeth II.
In 1974, the station became a Support Command facility which involved maintenance of air vehicles not just on the site, but around the whole of the UK. This role was continued until it's eventual closure in 1992.
So why was this spot chosen as the setting for the upcoming Hollywood film? We spoke to Neil Porter, Main Event Organiser at Abingdon Airfield and Volunteer of the Historic Army Aircraft Flight, AAC Middle Wallop, to find out. "It's for the buildings. Abingdon's buildings haven't really changed much since the war – obviously, they've been modified inside but from the exterior they look more or less the same. The hangars which I believe they're also going to use, provide that pre-war structure which is what they want.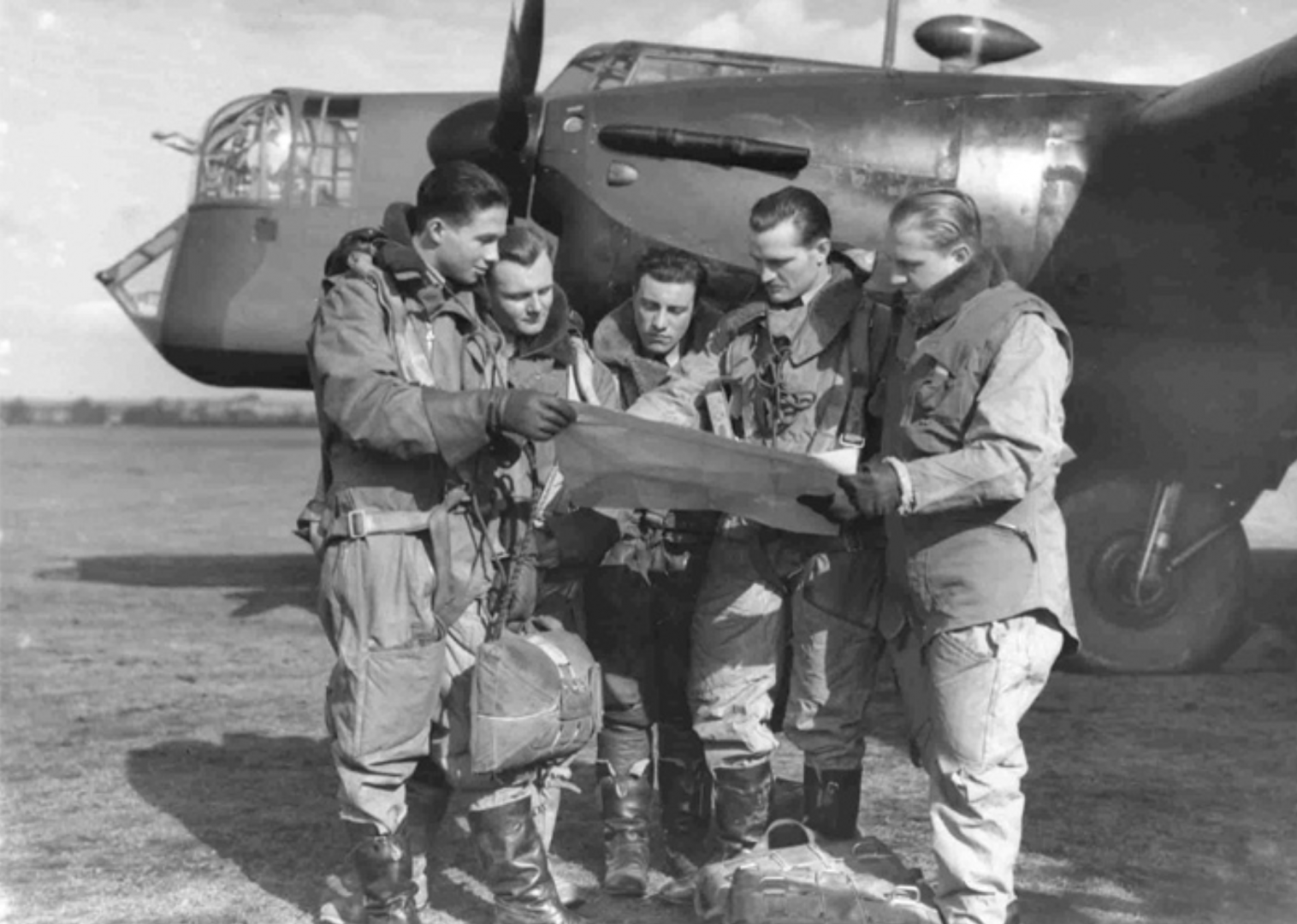 Some of the land to the North of the airfield is going to be used to build a replication of a World War II tower for example," continues Neil. "The location of the airfield is perfectly suited and the concrete areas surrounding the field are too, it replicates a bomber base from the war so that's why it's being used on this occasion."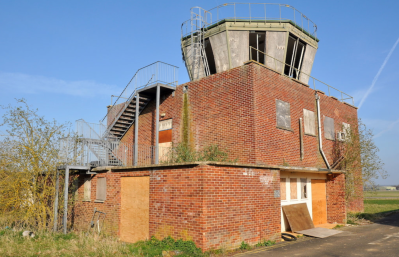 While flying operations ended in 2016, there is still limited military flying which continues, as the site remains a designated tactical landing zone. Today, the Airfield is still used by the British military as a staging post, but the grounds are also home to the beloved Airshow, which began in 2000 and was organised by Neil. We wondered whether the upcoming filming was likely to get in the way of this event, but thanks to their "very good relationship" with the army, it was to go ahead – albeit slightly postponed due to COVID. "There are two events that have been allowed to carry on this year because they're community-based, and one of which is our Airshow which will now take place 11 September."
All image credits to Abingdon Air & Country Show