Have you been wondering what the country property market is going to be like as we embark on the second quarter of 2021? Do you want to sell, perhaps to downsize, move area or even purchase a larger property, and have been awaiting the chancellor's 3 March Budget to find out whether the property market bubble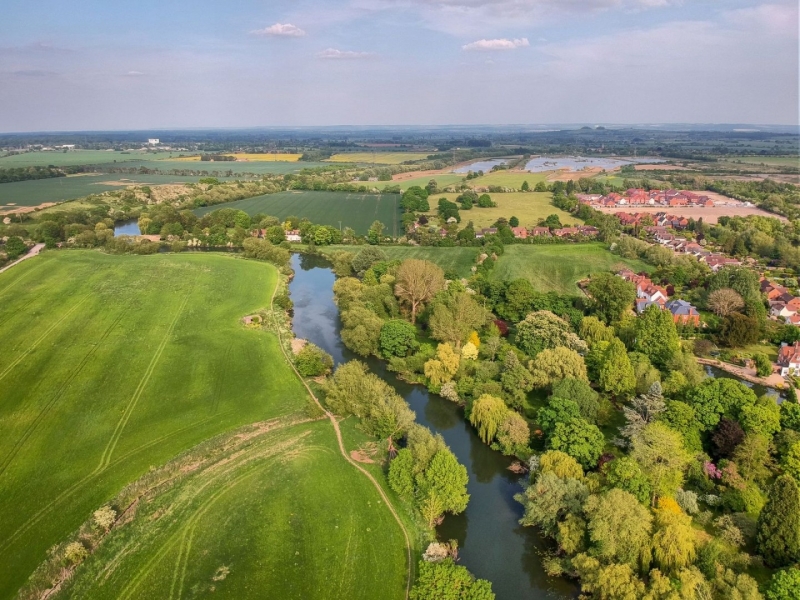 would burst if the Stamp Duty Land Tax (SDLT) holiday was concluded at the end of March 2021? Certainly, the market during the second half of 2020 broke records with offers on properties at an all-time high, 30% higher than in 2019. Many firms of solicitors were swamped as their conveyancing teams tried to cope with the level of demand to get contracts exchanged and completed before 31 March 2021. However, buyers can breathe easy for a couple more months with the Stamp Duty Holiday being extended until the end of June 2021, to enable them to complete on purchases commenced earlier in the year. However, if you are considering selling, speed will be of the essence to get your property up for sale. If completion on property purchases is not completed by the end of June, Stamp Duty will be set at £250,000 (double its standard level) until the end of September. Rishi Sunak said that this was "to smooth the transition back to normal, and we will only return to the usual level of Stamp Duty being payable on purchases over £125,000 from 1 October."
  To assess what is happening in Oxfordshire, particularly regarding country properties, we spoke to three of the county's leading estate agents to get their opinion on what the next few months are likely to bring for people who are looking to sell and buy.
  All three spoke of a shortage of quality stock, whether it was small country cottages or large country houses with land.
  Located in Burford, James Skinner is residential sales manager at Tayler & Fletcher: "The market in the Q1 of 2021 has been characterised by a lack of property stock across the Cotswolds and further afield. Sellers have been cautious whilst we were in lockdown, reluctant to put their properties on the market. This should change during April into May, which is traditionally the optimum time of the year to launch a property onto the market, especially those properties where the garden is a major selling feature. There is no question that parents working from home whilst home schooling their children has had an impact on the number of family homes coming onto the market, because parents' attention has been diverted elsewhere to more pressing matters. The rate of rollout regarding the vaccine will also have an impact on the housing market because this will determine the extent to which the wider economy will open up, which has a knock-on effect to the housing market."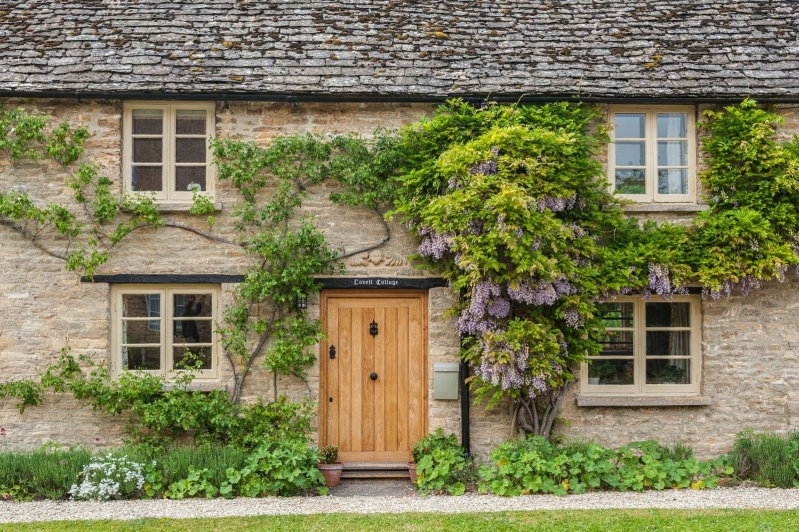 Sue Ellis, independent mortgage adviser at JEM Financial Planning Ltd says, "After an initial knee-jerk reaction by lenders at the start of the pandemic, the mortgage market bounced back in the latter part of 2020 with mortgage approvals at a 13-year high, which was largely helped by the Stamp Duty holiday announced by the chancellor in July. The year finishing with a rush to secure lending in order to take advantage of this financial saving. Mortgage providers have had to adapt in the last year and things are certainly more positive than they were six months ago, with attractive rates for those with a larger deposit, although some borrowers are potentially finding it harder to secure funding with the self-employed, those with a smaller deposit and anyone still receiving furloughed income (which has been extended until September) particularly affected at present as lenders continue to assess the ongoing effects of the pandemic. However, they certainly remain committed to lending during the second quarter of 2021 and beyond, and already the year has started on a busy footing which is encouraging."
  Property prices in West Oxfordshire and the Cotswolds have gone up by around 10% over the past 12 months compared with the national average of 7.5%; this is remarkable given that it has coincided with a global pandemic. Vendors should, however, not expect the rise to continue as it is likely that the rate of growth will slow down as the market consolidates. The change in Stamp Duty from 1 July may also play a part in prices stabilising or even being reduced proportionally by the return of the higher Stamp Duty rates."
  Helen Whitfield, senior associate director at Strutt & Parker in Oxford added: "The lockdown imposed at the start of the year has led many prospective buyers to take advantage of virtual tours before coming for a physical viewing. We anticipate Q2 of 2021 to be busy; four years of Brexit compounded by COVID-19 restrictions means there were a lot of buyers at the end of 2020. Stock ran out very quickly so there are still surplus buyers, many in a position to proceed, waiting for new country stock. Strutt & Parker anticipate that demand will remain high throughout 2021 in the Oxfordshire country house market. I do not expect there to be too much of an impact at the end of the STDL holiday. We feel that strong demand will counteract the softening of prices alongside the traditionally strong spring market."
Harry Sheppard, associate at Knight Frank in Oxford who deals mainly with country properties, concludes: "Since May 2020, 89% of people buying in the Oxfordshire area have been from London and the trend for people to move out away from city living is likely to get stronger. Now that companies recognise many of their staff can work from home with only limited requirements to travel into city offices, the balance of our home/working lives will continue to keep new buyers looking for country properties with good road or rail links. Their criteria changed since the pandemic lockdowns – in addition to the large family kitchen/dining area, people want space for home offices and good internet connectivity. This can be an outbuilding to convert or a large garden where an office pod or even adult tree house can be erected. Good schools are a major driving force too as parents now want easy access to their children's school. Properties located near to an outstanding school will command on average a 10% higher selling price than those further away or near to a good school. We are finding that London buyers are either buying a country property as a second-home or are looking for a smaller, London flat, and a larger country home in Oxfordshire. Overall, people are looking to change their lifestyles longer term. They want to enjoy greenspace, fresh air, country walks with the newly acquired four-legged friend, taking up new hobbies such as gardening, and cooking produce they have grown themselves. As the COVID-19 vaccination programme continues we are expecting the property market to remain active."
  Generally, all three agents urged people who are considering selling, to get their property on the market and let your solicitor know what is happening at the same time you appoint your agent. The process of getting your property ready to market can take a couple of weeks from valuation, to being photographed, floorplan and energy performance certificates being drawn up, particulars written and approved. It is not simply all about loading details on to a property portal. As furlough schemes come to an end and some companies struggle to retain staff, it may be that the later part of 2021 will not be such a buoyant marketplace.