BRAND: Willowberry
Dear readers, gather round as I have great news of a fabulous (and also British) brand that you need to know about; Willowberry. Founded in 2017 by ex-Beauty Editor, Jenni Retourné, this is self-described 'skincare for grown ups'. No farting around with trying to navigate the endless euphemisms for anti-aging, simply skin care designed to help your skin to its best possible self. I've written before about how much the concept of anti-ageing troubles me. Why be anti-age? Not only is it natural, it's also a privilege. Anyway, rant aside: onto the goods. My favourite has to be the fantastically simple-to-use PHA Liquid Exfoliator (£28.99). Designed to be applied directly with the fingertips (ensuring no wasteful use of disposable pads or endless washing of resusables) this has become the hero of my skincare regimen since first trying it several weeks ago. I simply pat it over my face, and instantly feel it is smoother and more supple. It's intended for daily use, it disappears any dead skin or flakiness and it is also incredibly gentle (suitable for all skin types).
This is undeniably a pared down range, with each new drop either directly responding to consumer requests (their excellent Eye Cream was created when customers pleaded for one), or launched as a genuinely innovative new discovery (the PHA Liquid Exfoliator is a great example). There's also a Day Cream, a Cleansing Balm, two Face Oils and an Indulgent Hand & Body Lotion. All are meant to nurture and nourish, protect barrier function, and revive skin of age, type, gender etc. I'm hoping they'll read this, so I can put in my own request for a Body Wash (I like a matchy-matchy morning routine).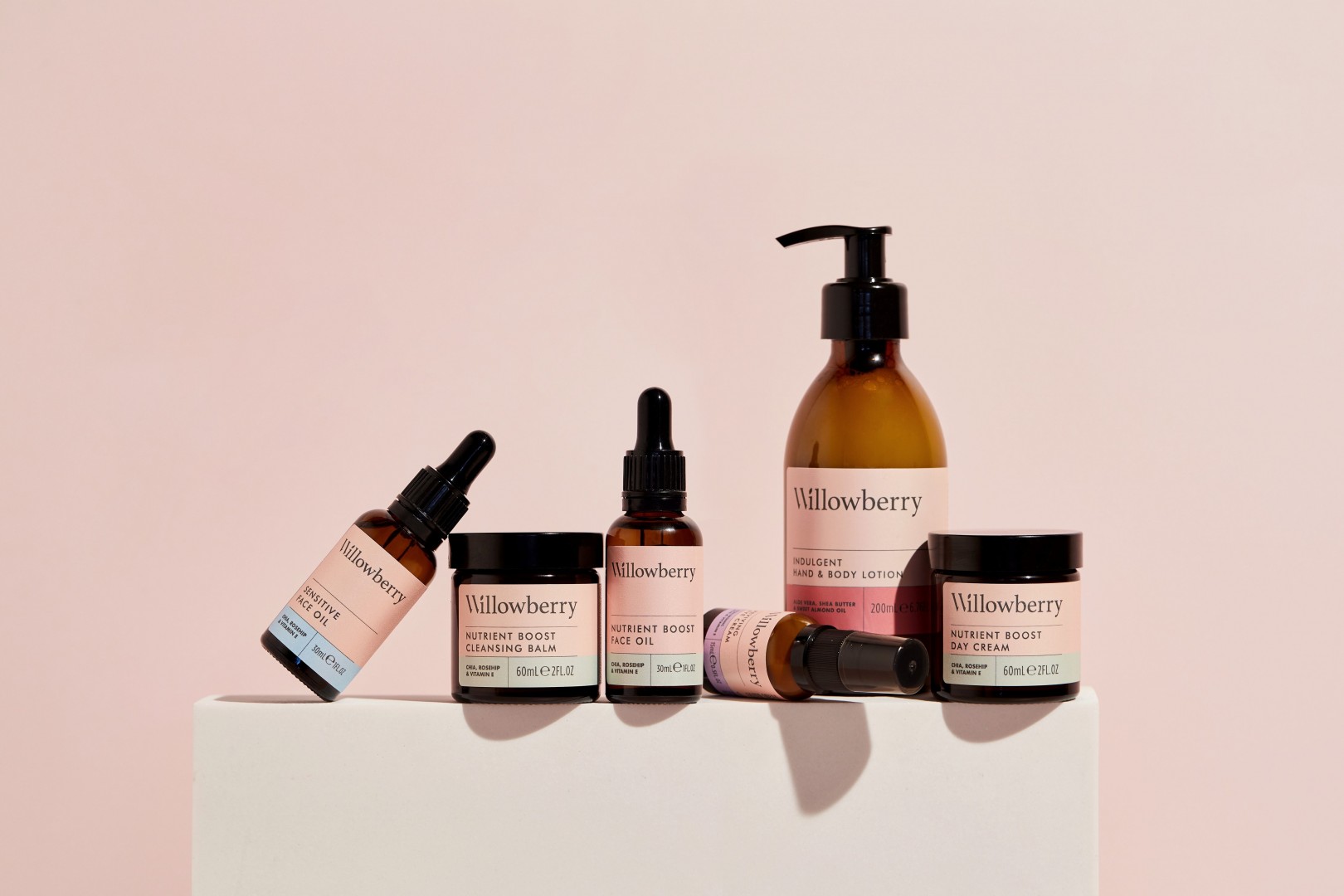 Have I mentioned sustainability yet? The whole brand embraces environmental responsibility wholeheartedly – replacing the endangered rosewood oil originally used for the more sustainable coriander seed. Similar spa-like scent but appreciably kinder to the planet. (See the Sustainable Swaps story on their website for more examples).
If you will you indulge me, I just want to get back to the messaging. The brand's pledge to promote the concept of Age Without Apology has resulted in Jenni being asked to join the Diversity & Inclusion Panel of the British Beauty Council. There's an impressive list of beauty industry professionals, writers, stylists, creatives, and women's health experts who have pledged their support. Let's join them.
From £13.99, willowberry.co.uk
My quest for the perfect red lip is a lifetime mission, akin to the Holy Grail but unlike that mythical chalice, I suspect that I will continually find my prize as the options are copious. My latest win is Sensai's Chic Red, part of their new refillable range of lipsticks inspired by Japanese ink painting with its muted undertones and velvety texture. The format is nicely weighty and delivers contoured colour my lips and not my teeth or the edges of my mouth. The colour range extends well beyond red (although there are five to choose from in that category alone). It feels indulgent and treaty but also hydrating and long-lasting. Bliss. Contouring Lipstick Holder £11, Refills £27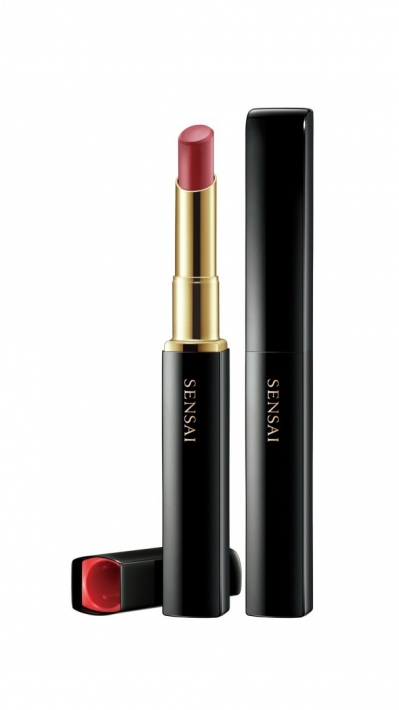 More newness, this time from REN, who have just launched their Evercalm™ Barrier Support Elixir. In old money, I'd call this a face oil, and it's a beauty. Lightweight and greaseless once massaged into the face, it seeks to strengthen the biome of the skin through the use of seven skin-friendly oils. Attention has been paid to ensure the packaging is as sustainable as possible and the oil itself seeks to nurture and strengthen even the most sensitive skin.
£44 renskincare.com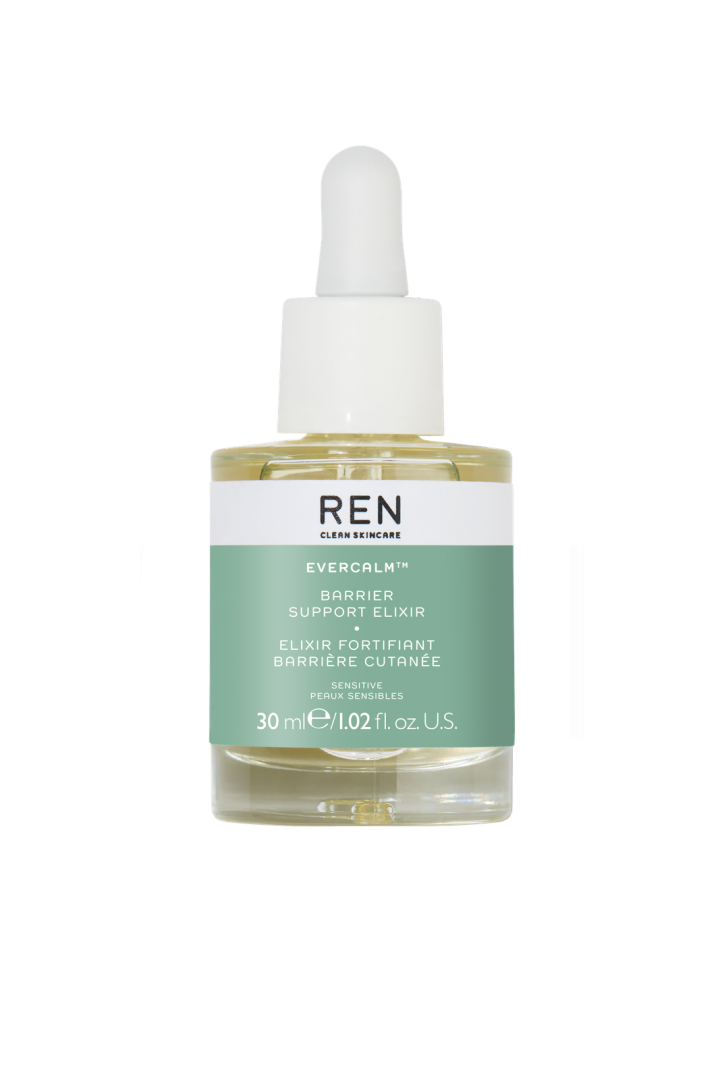 Whilst the lovely Mya (who manages our socials here at OX) tans all year round, for me it is the advent of Spring which prompts me to start layering on the bronze. This year I'm using St Moriz's Advanced Miracle Glow Face Tanning Serum, which not only gradually builds colour but also keeps my skin hydrated, elastic and glowing.
£12.99 stmoriz.co.uk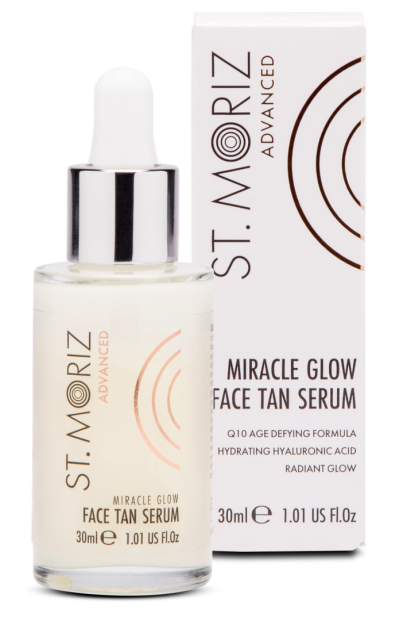 Skinceuticals UK is a reassuringly scientific-looking offering – they were one of the first skincare brands to actually partner with physicians – and their latest drop, the Phyto A+ Brightening Treatment 3% Azelaic Acid Moisturiser, promises much in terms of improving skin. Specifically brightening and soothing an unbalanced, aggravated complexion, courtesy of the effective combination of 3% Azelaic Acid (anti-microbial and anti-inflammatory) and 2% Alpha Arbutin (improves tone) in this non-greasy gel-like formulation.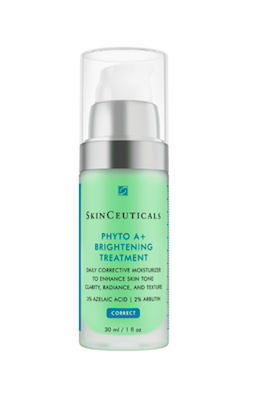 EDITOR'S PICK: Great British Fragrance Houses
Compiling this has felt like being asked to pick a favourite child as there are so many exciting perfumers working in the UK. This should be no means be interpreted as an exhaustive selection – how could it be without OX favourites like Penhaligons, Floral Street or the work Lyn Harris is doing with Sunspel? Before you read further, let me pass on the compliment I was given whilst trialling various samples in preparation for writing this.
Picture the scene: I'm in Waitrose, Faringdon, having left the OX offices for the day, and a lady working in the store comes up to me. 'You smell gorgeous! What are you wearing?' I explain it's a bit of a medley. She looks at me smiling and says 'you smell like walking into Harrods'. I'll take it!
Medeau medeaufragrances.com
The luxurious, clean, vegan scents created by Medeau might present as if as they will read as light and delicate, like an orchard of wildflowers, but looks can be deceiving. So far the collection includes Origin (breezy, light and spring-like), Safara (voluptuous with tuberose), Cedar Noir (animalistic and pheromone reactive) and Evening Blush (headily sensual florals). Each has its own distinct personality and whilst there is a freshness to each, they pack a serious punch. From £95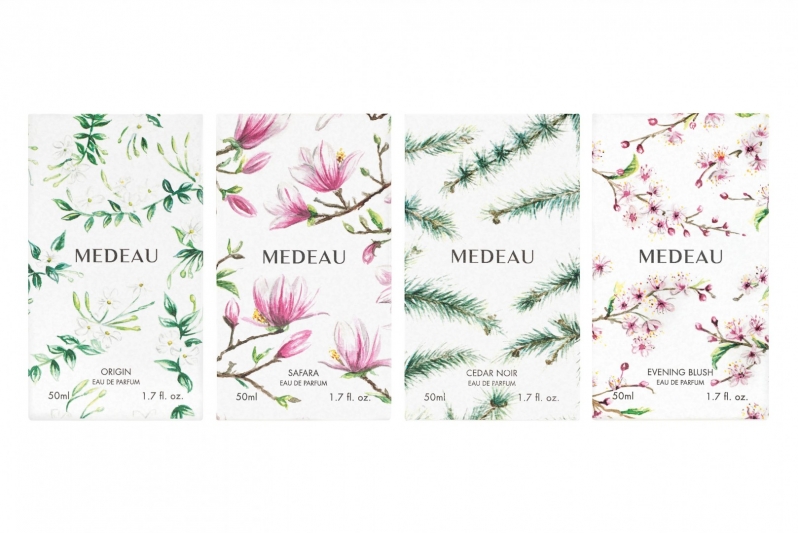 Creed creedfragrances.co.uk
That the House of Creed has extraordinary heritage (they've been going strong since 1760) belies their very modern take on fragrance-making. I can genuinely refer to them as iconic without being accused of hyperbole and their evocative, extraordinary range of perfumes – each filtered, bottled and labelled by hand – is only augmented by their latest; Wind Flowers. This airy, delicate floral includes jasmine, orange blossom and iris dancing together to create a beautifully rounded whole. £160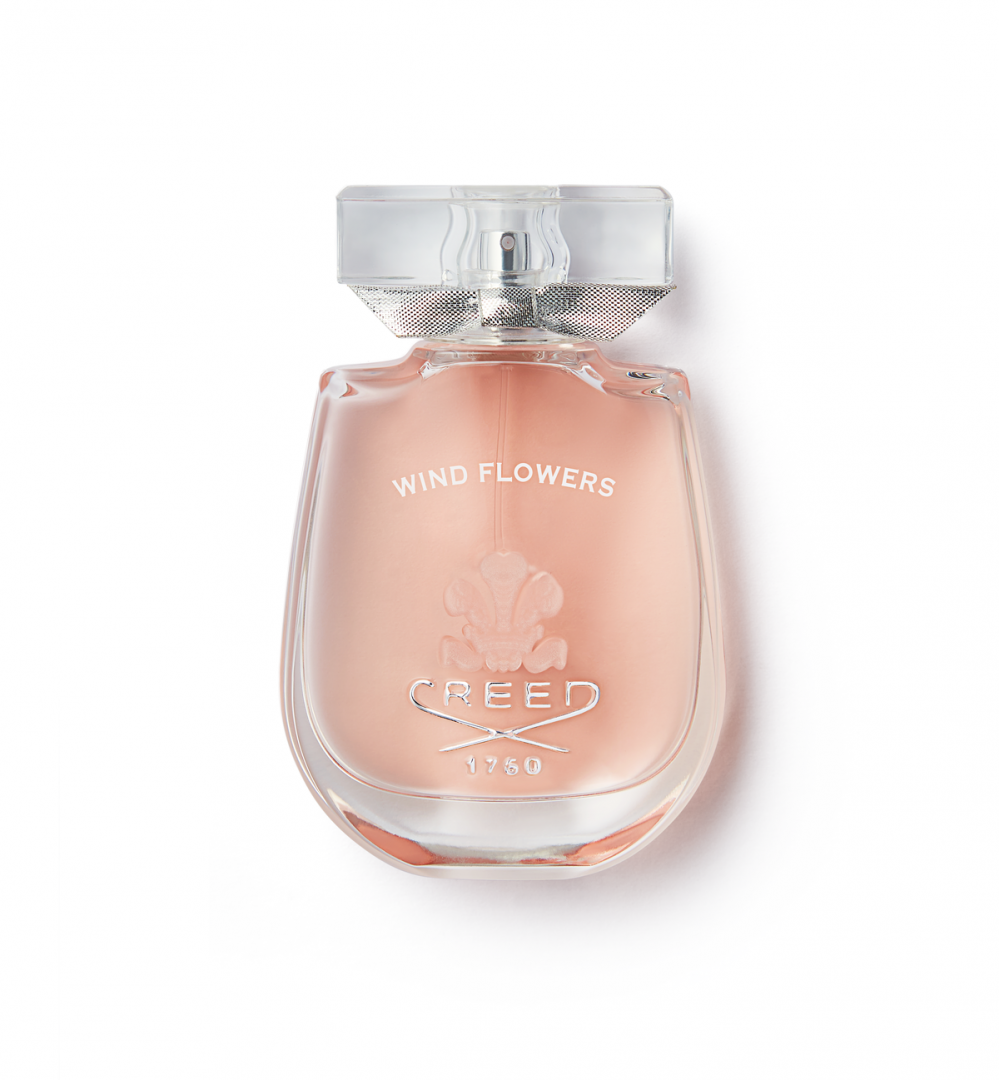 Ormonde Jayne ormondejayne.com
Ormonde Jayne's niche perfumery is a much more modern undertaking, founded by Linda Pilkington around twenty years ago, but the scented candles and fragrances within her collection are equally sophisticated. This genderless range encompasses all the magic of perfumery. The latest addition, Verano, is a medley of citrus (grapefruit), floral (sweet magnolia) and down-and-dirty tobacco and leather. It's addictively confounding and I love it. From £90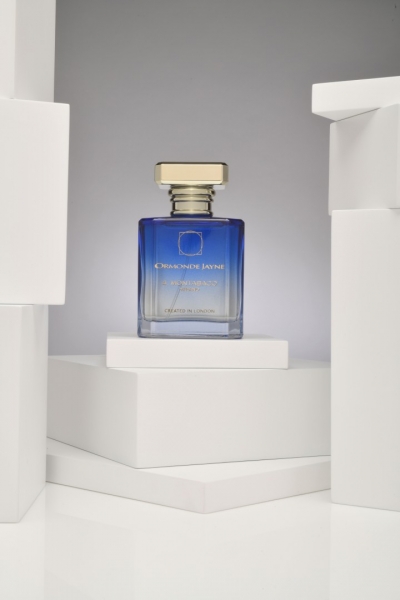 Jo Malone London jomalone.co.uk
Although Jo Malone has since sold up and moved on (her new, niche fragrance brand can be found at joloves.com), her name will forever be associated with game-changing scents, like Lime Basil & Mandarin. Since her departure, the brand has continued to launch exciting new blends which speak to the ethos. It's latest Blossoms Collection is inspired by a Sardinian Summer and includes Sea Daffodil and Bitter Mandarin. From £76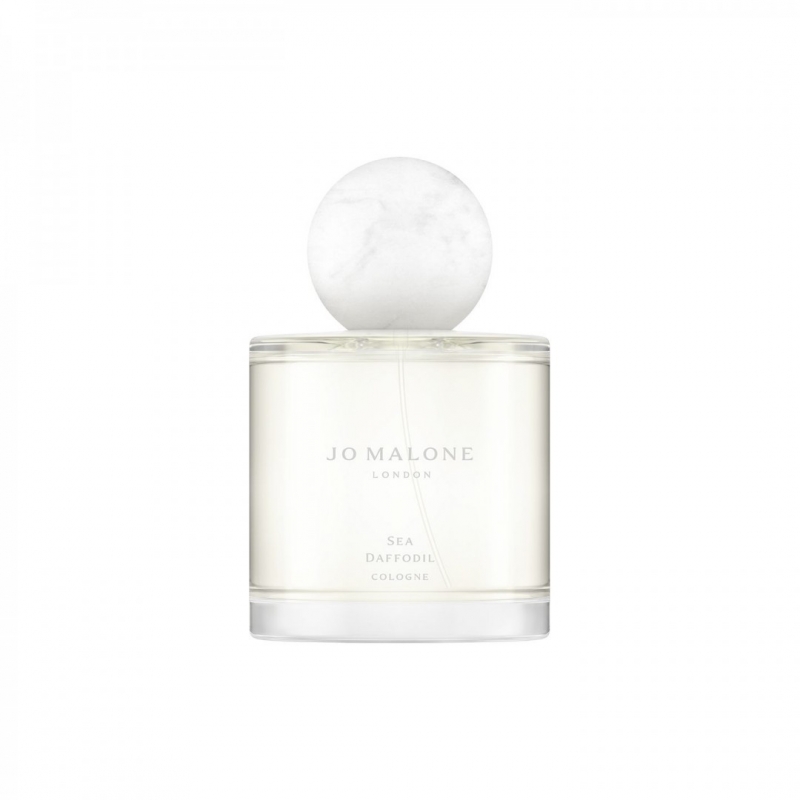 Miller Harris millerharris.com
Also still holding the name of its (now departed) founder, Miller Harris is another noteworthy British fragrance house. They are the creators of one of my favourite ever scents, Feuilles de Tabac – an utterly filthy and wondrous animalistic, woody, attention-grabbing punch of a perfume – but they also serve subtle just as successfully. Powdered Veil is a masterclass in restraint; the soft suggestion of florals are multi-faceted, timeless and undercut by warm resinous amber. It's one of those fragrances which has me at the name; how could anyone resist this seductive promise? From £115