OX contributor, business owner, interior designer and mother of four
Breathing life into residential interiors for over 30 years, whilst juggling a busy family life, Amanda Hanley has a wealth of experience in interior design. As well as providing a friendly design service, she also has a showroom in Burford, full of bespoke furniture and beautiful items for the home, and a dedicated fabric and wallpaper studio. We pull up a chair and chat informally to Amanda about her career and typical day.
So, Amanda, what made you want to become an interior designer?
It just happened organically; in my early years I worked for a variety of companies, gaining lots of experience. I particularly enjoyed working with a kitchen design company, which is an area I specialise in now. I trained with a fabulous interior designer – he has buckets of style!"¯I now find it very easy to visualise how a room, or indeed an entire house, should be. I absolutely love what I do and have a feeling that my enthusiasm bubbles over to my clients!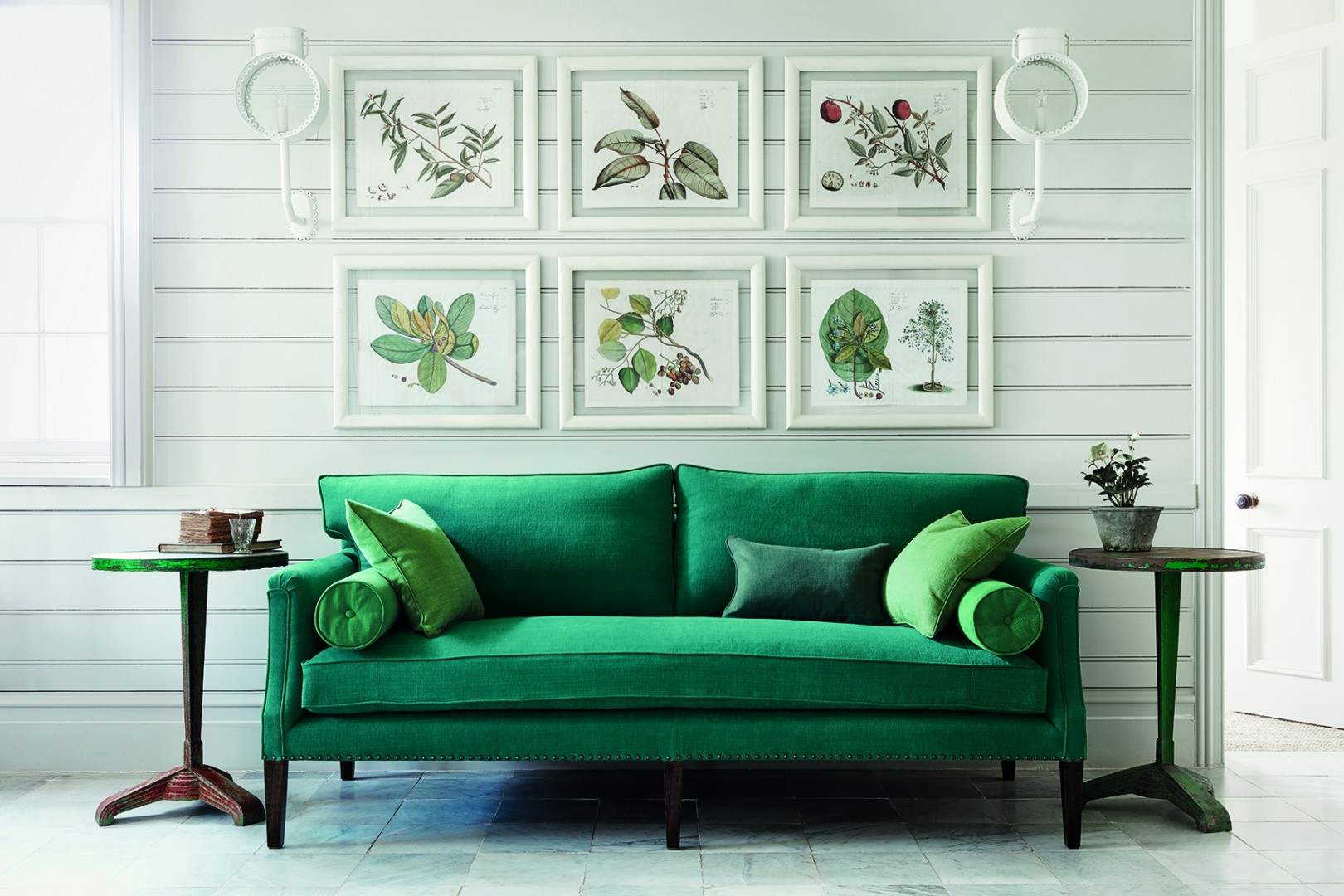 Tell us about 'Amanda Hanley by Design'; who's behind the scenes?"¯
I have been working as an interior designer in the Cotswolds for some 30 years now and am lucky enough to have established a wonderful network of suppliers and talented local tradesmen, which I couldn't be without.
One of my sons, Matthew, joined me three and a half years ago to run our showroom on Burford High Street."¯He has gone from strength to strength, has a very creative eye and our clients adore him."¯We laugh a lot!"¯He needs to have a great sense of humour when I bounce in from trade shows, boasting my new quirky finds. My assistant, Cathy, has exquisite taste, is really fun to work with and has great attention to detail. Jayne, who joined us recently, is doing a wonderful job front of house, and has been a hit with customers. Behind the scenes we have the lovely Karen, who is extremely patient with me and my whirlwind of scribbled notes! We are a happy team, which shines through to our clients."¯"¯
What's a fairly typical morning and afternoon for you?
To be honest, the days are all completely different, but always very busy. For example, this morning we interviewed a potential new member of the showroom team and had three client meetings, involving sourcing sofas, footstools, chairs, wallpaper, etc., not to mention the 100 emails waiting to be opened… So, it's fairly full on. An unglamorous working lunch is normally gobbled down at around 3pm, and the afternoon today comprised a huge amount of admin and organisation of deliveries, meeting reps and assisting customers; a lot of running up and down stairs for me!
My job is extremely varied and you become good friends with your clients. They trust you and want you to be really honest with them; I have absolutely no hesitation in telling them if I think something is wrong or too expensive. I love it when my clients come in and just say: "Wow, this is amazing, I want everything in this showroom!" It makes us feel proud of what we have achieved."¯The days are long, however, it is so rewarding and exciting to see how we are growing and developing.
What made you move to the Cotswolds, and has it helped with work/life balance at all?
I moved out of London around 20 years ago, thinking there may be a quieter pace of life. I can honestly say I was wrong. It's exceptionally busy here, but great fun."¯Over the years, I have seen the Cotswolds change and I would definitely not move back to London. However, I am still there regularly at Chelsea Harbour Design Centre, sourcing fabrics and wallpaper for clients, so I'm getting the best of both worlds.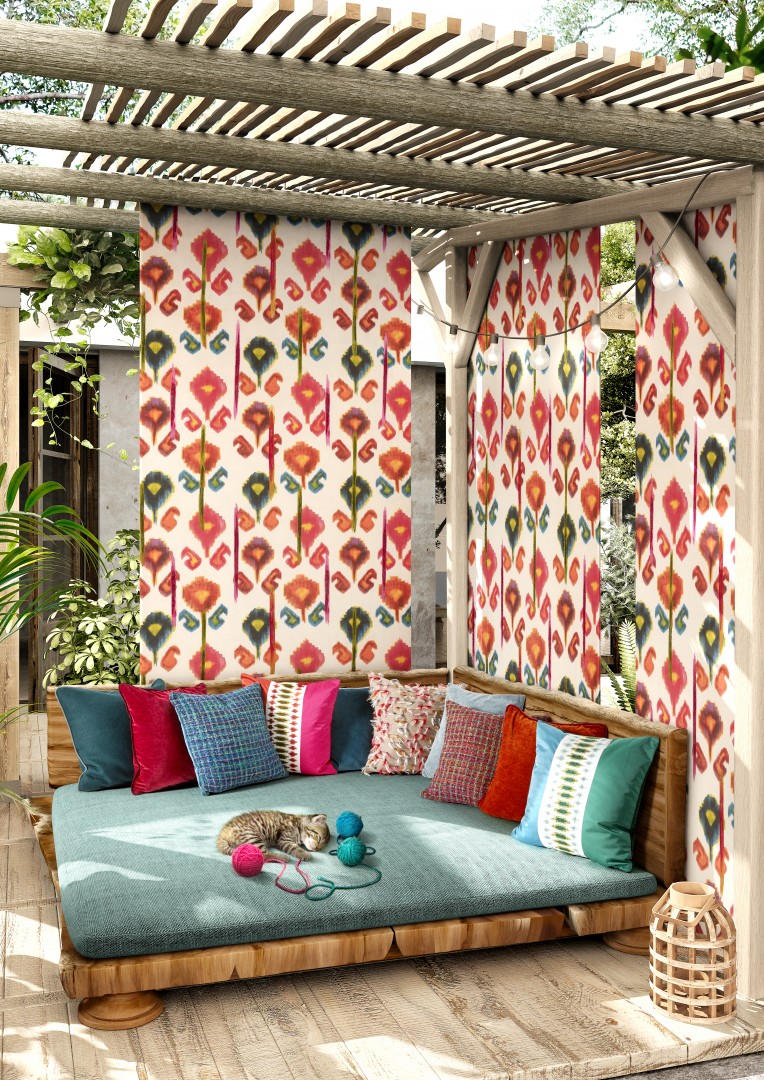 What's been the most challenging and rewarding part of your job so far?
The most challenging part is learning to say no."¯Unfortunately, that never happens, so it just seems to get busier and busier. Interpreting clients' requirements is always challenging; it's all about tuning into their wavelength and using their preferences in a creative way, so that they end up with something really stunning. I adore the job; I love meeting people and there's not a day that goes by when I don't want to go to work."¯
Are there any items that you've brought into the shop recently that you've got your eye on?
I would have every single item in the shop at home! When I visit trade shows and suppliers I only buy what I like. They find me very straight-talking as I only want the best for my clients. I love colour, texture, unusual collections and eclectic pieces; it should never be boring."¯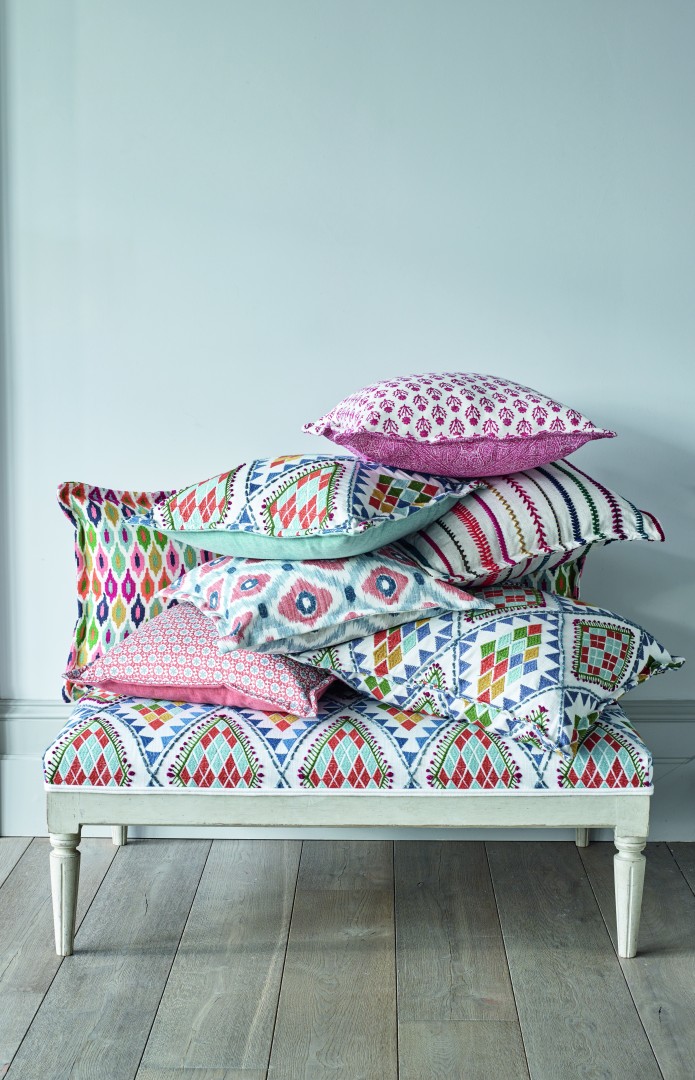 What would you say to encourage anyone looking to style their home, but with no clue where to start?"¯
I would (of course) say come to our showroom and look at the fabrics first, so we can get an idea of what you like and the style of your house.
We would then look at wallpaper, wall colours, flooring and start to build a scheme. It is amazing how much you can tell from someone's initial reactions, and then it's just a case of giving clients the confidence to inject their own unique character into their home, without worrying about being "safe." The scheme must link one room to another, but also be practical and within budget. We have many ways to help save, rather than spend – it's a misconception that interior designers must be expensive.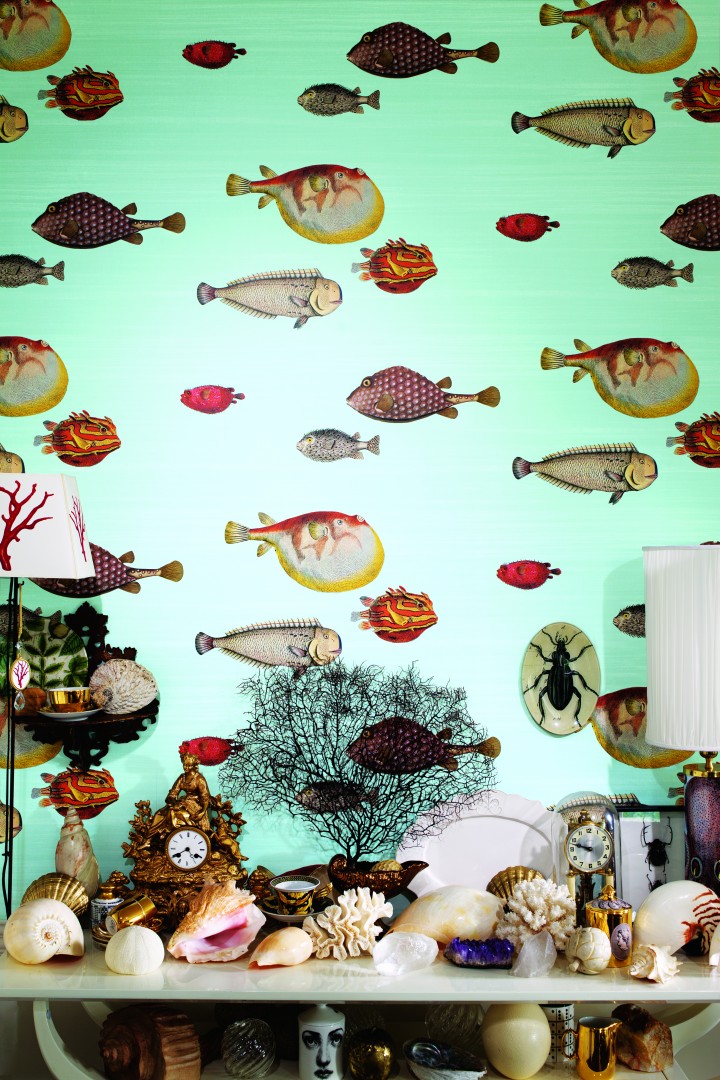 Finally, how do you unwind after a busy day?"¯
Ideally, an ice-cold gin and tonic, followed by something delicious for dinner with the family. No matter how busy things get, family time is always a priority at the end of the day.