RECOMMENDED BRAND: Christophe Robin
For the uninitiated, Christophe Robin is a Parisian salon brand that excels in, frankly, outstanding hair products. They've been specialising in nature-based formulas since the late '90s and have kept innovation at the forefront of their range. Now, brace yourself, for we are talking spenny, but if you are happy to invest in your haircare, their products can produce some miraculous results.
I think my very favourite is the Cleansing Volumising Paste with Pure Rassoul Clay and Rose Extracts. The contents of the tub don't look particularly prepossessing and my first thought on use was how could this thick, granular paste work as a shampoo? My naïve self was equating shampoo with a gel formula and so, somewhat tentatively, I scooped some into my palm and attempted to disperse it through my hair. What a revelation. After some gentle massaging, the contents foamed up to create a lather-cap which rinses away to reveal full, volumised, soft, shiny tendrils of hair. Delightful. Within the Volume Ritual range is a mist which can be sprayed into dry or damp hair to further densify. Not only does it give a between-wash boost, but the natural scent of roses will make you feel like a fairy-tale princess as it delicately infuses your hair with its floral loveliness.
I mention the paste first as – in my opinion – it is the most unique product in the range, but in truth all are equally effective. The Regenerating Ritual collection (hero ingredient; prickly pear seed oil which is rich in omega and amino acids) nourishes stressed or distressed hair. The Detox range should, in an ideal world, be regularly employed in your beauty-self-care week as a reboot to thoroughly calm and rebalance the scalp. I'm running out of superlatives but do let me sing the praises of the excellent Shade Variation masks which are creamy, conditioning pots of colour which address tone in the hair. They are no more arduous to use than a hair-mask and will cool down or warm up both blonde and brunette hair as desired, although sadly won't cover greys. They've certainly knocked the oranginess out of my brown hair and I can only imagine how invaluable they would be to blondes (both natural and bottle-derived) who spend time in chlorinated water.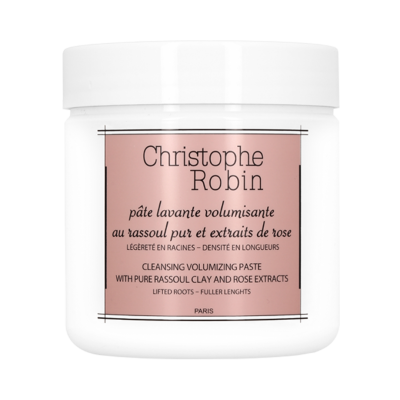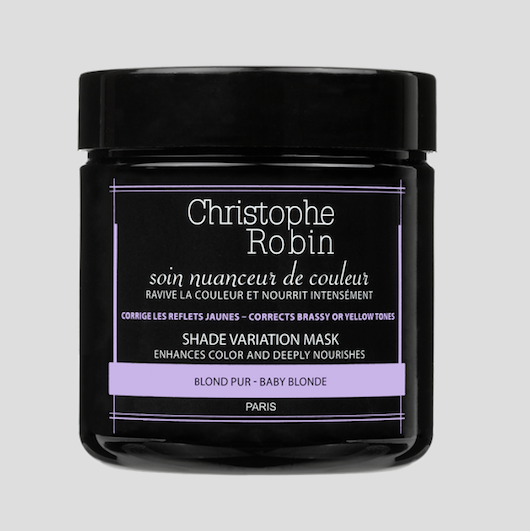 Pride of place on the dressing table is the very aesthetically pleasing Avocado Ceramide Recovery Serum by Glow Recipe. Not simply because I love the modern bottle, but because this is a summer-grade serum by which I mean the formula is super lightweight, but nonetheless packs a punch in terms of nourishing the skin whilst protecting the barrier layer. It's been proven effective at tackling redness and reducing inflammation and is just the job for combatting the impact of summer's usual vacillating temperatures.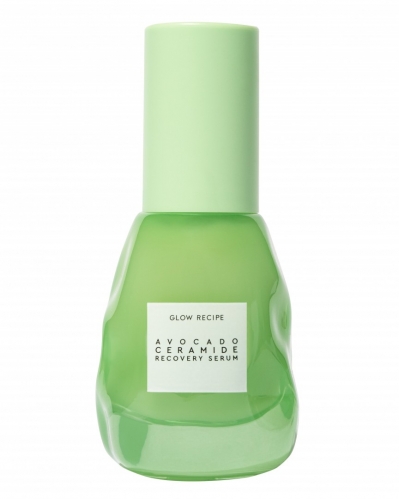 Come for the packaging, stay for the product. Also summer-specific is this seasonal drop from Japanese brand, STEAMCREAM. Hinoki and Sake combine to improve late-summer skin. It forms part of their Seasonal collection, based on the philosophy that there are seven distinct need-states as we transition through the year; during August, and when skin can be sun-parched and in need of additional hydration. Hinoki, a Japanese cypress, is mildly antiseptic and the fermented rice extract found in sake is highly moisturising thanks to the large amount of amino acids contained therein. The cream itself is light and luscious and whilst some might find the smell strangely medicinal, I have become addicted to its invigorating scent, especially on those mornings where the alarm has failed to rouse me from a deep sleep.
£15.95 www.steamcream.com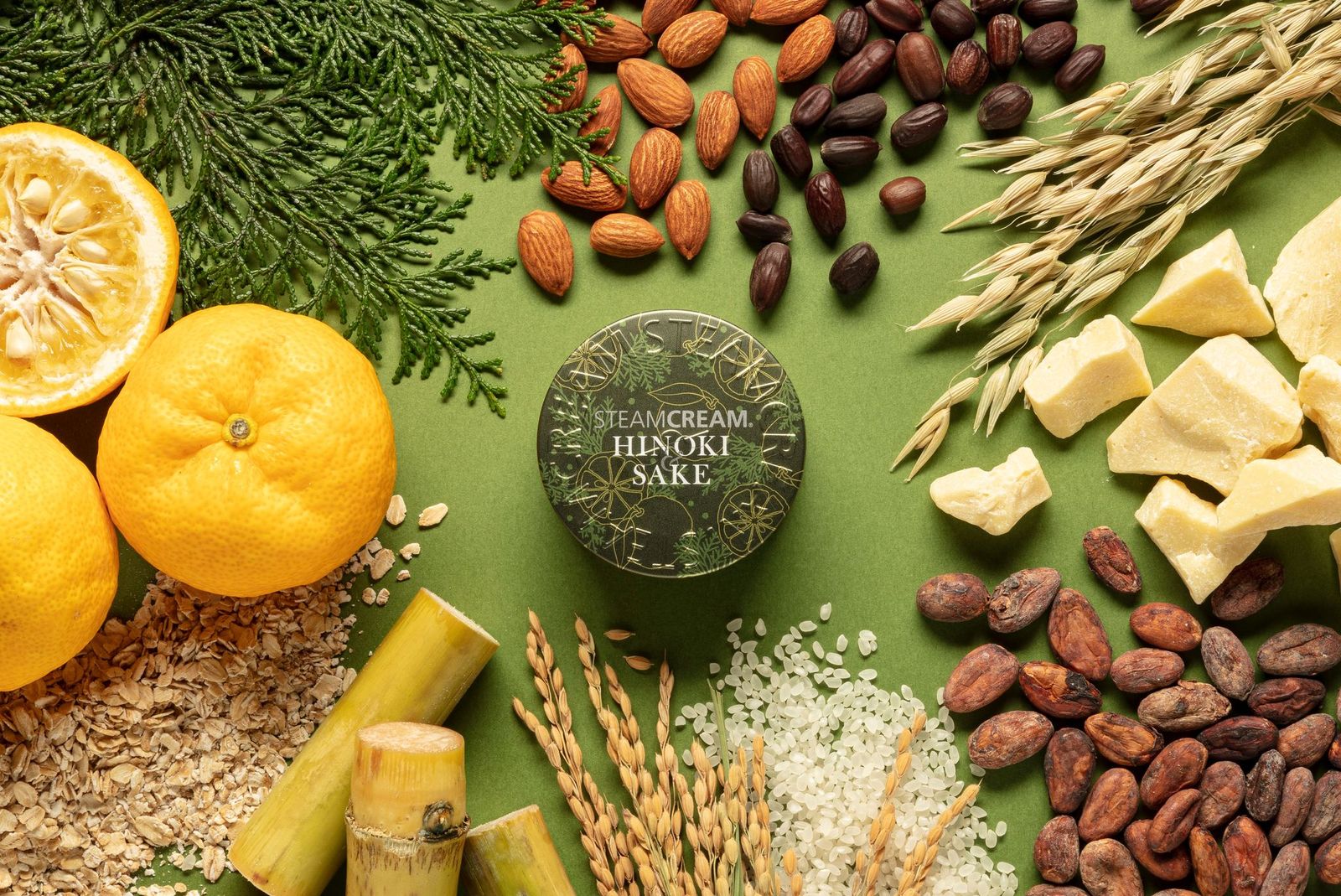 This issue seems to be all about injecting moisture. Shea Moisture's gorgeous Leave-in Treatment combines 100% virgin coconut oil with the requisite shea butter in a useful, lightweight, milky spray. Designed with natural hair in mind, it softens, detangles, and makes styling more manageable.
£10.99 www.boots.com

Such a beautiful bottle demands a rather special fragrance to be housed within, and Musk Therapy – new from Initio Parfums Privés – doesn't disappoint. In fact, it not only looks good and smells good, it has been crafted using a blend of fragrance notes designed to make you feel good, too. The calming, familiar musk and sandalwood base notes are immediately apparent and dry down to something warm and nuzzling. Fruity blackcurrant and bergamot make it feel juicy and seasonal but not to the degree that you feel bathed in cordial: there's succulence without stickiness – if that makes sense? If I say it's undemanding I worry that I risk underplaying its charms, but honestly, this is the sort of fragrance that can be worn day or night without overpowering; whispering rather than shouting, but nonetheless making itself heard.
£205, exclusively at www.harrods.com

EDITOR'S PICK: MAKE-UP UPGRADES
Eyeko has cornered the market (in my mind at any rate) with their exemplary eye liners and mascaras, and have just dropped a range of equally well-considered shadows; Limitless. I love a palette you can play with, and the mixture of shimmering and matte shades invite creativity. Current obsession? That green.
£25 each, www.eyeko.co.uk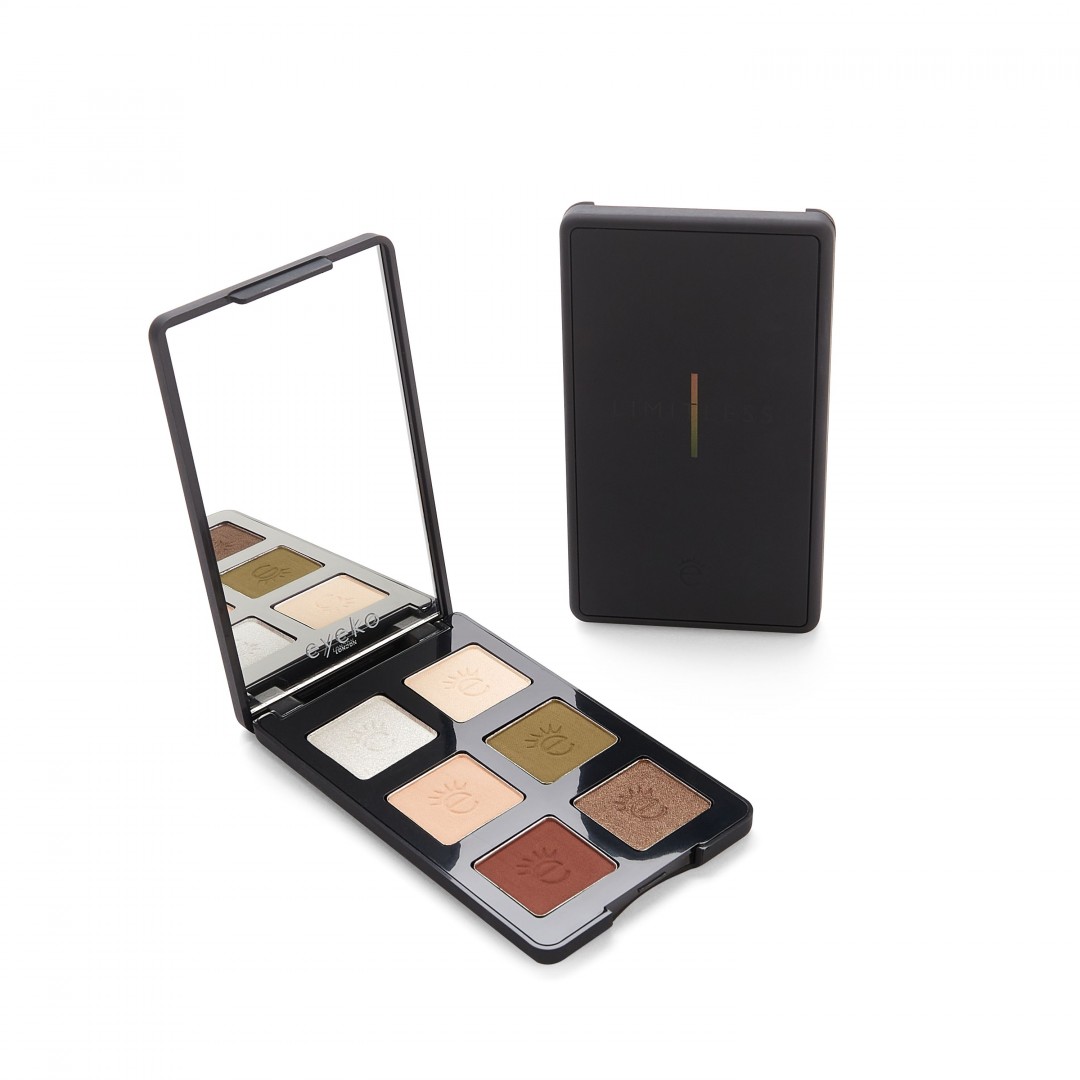 Regular readers will by now know of my Barry M obsession. I can't get enough of their pocket-money-priced kit. Summer newness includes the supercute Multitude Lip & Cheek pen (shown here in Honey Honey; a selection of spot-on nudes, £4.99) and their Colour Glide Eyeshadow Wands (£3.99 each) offer a selection of shades with which to wash lids in matte colour.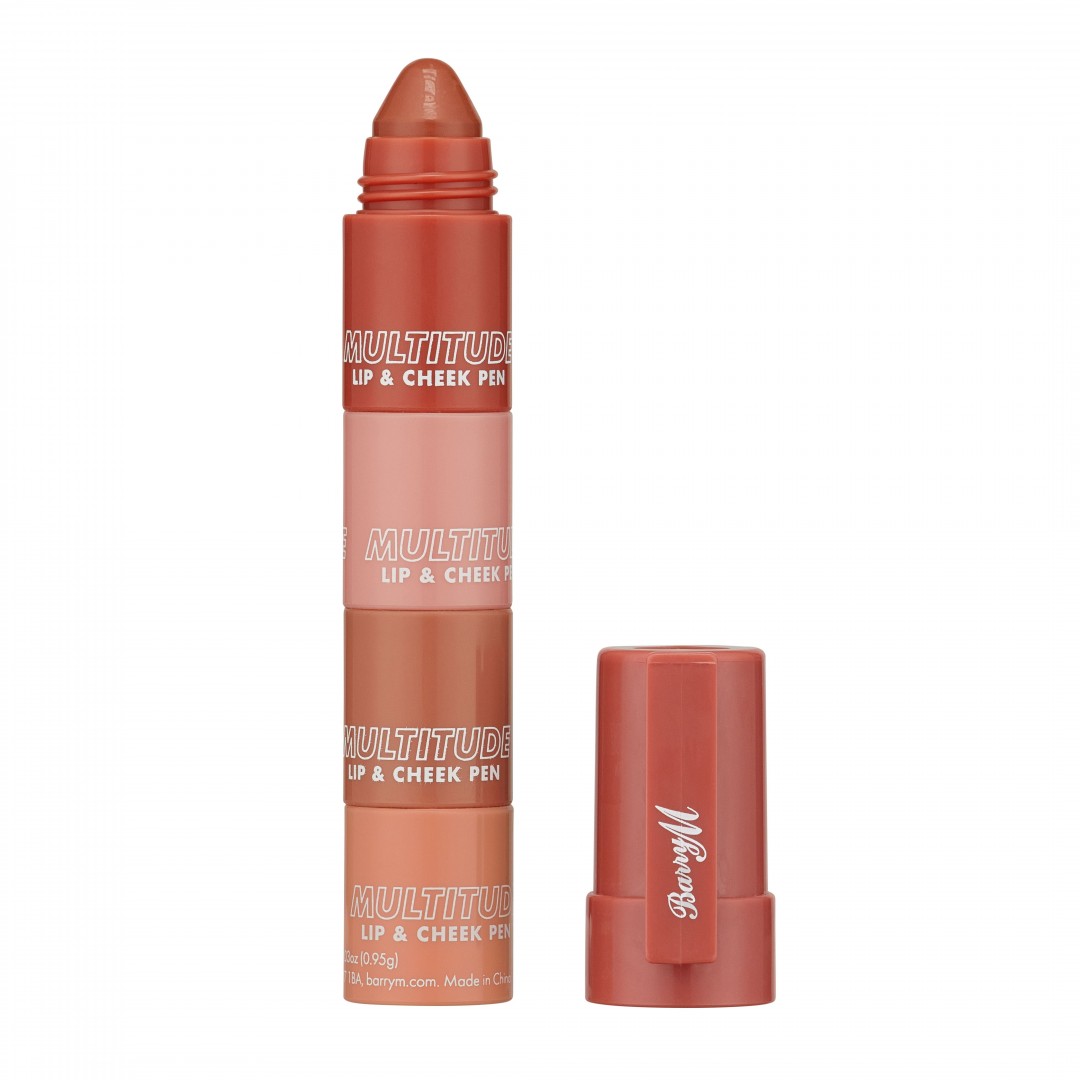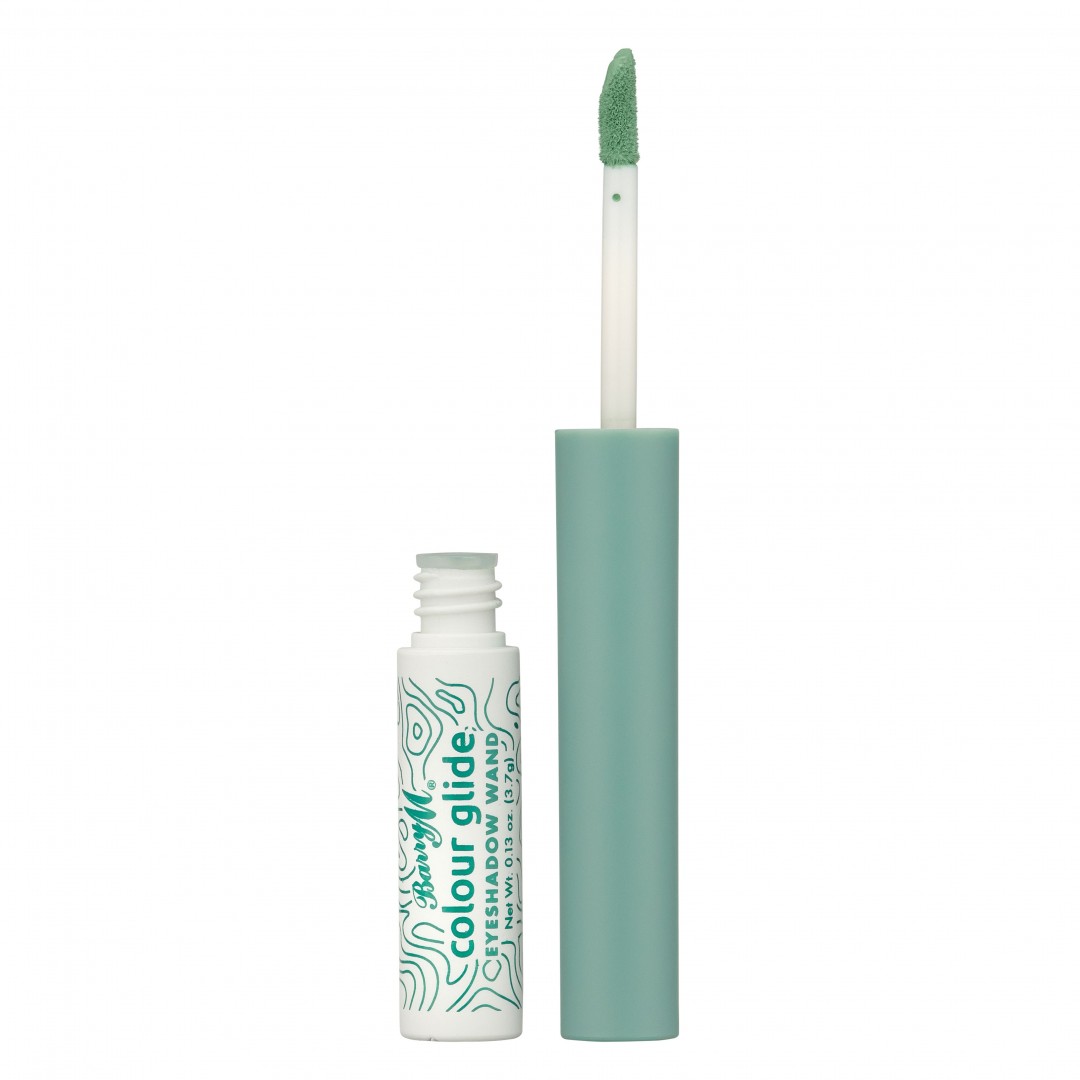 Mavala have taken their colour expertise from nail to lip with this fabulous collection of Lip Fantastic lipsticks. These are proper old-school: not too sheer, not too dense, just lovely satiny colour with loads of pigment and formulated with shea butter and vitamin E to keep lips nourished. They won't stay all day, and nor do they claim to. However, they do last well and the colour, when it eventually disperses, does so evenly and without drying. I'm declaring Marigold my personal fave, and my summer statement.
£13.65, pharmacies and salons nationwide.

Color Sport's Brow Tint has quietly revolutionised my morning make-up routine in that it has eradicated the need to buff colour into my brows. The two minutes or so it takes for colour to take is more than repaid by my now-uniform crescents. I'm naturally a dark brunette and with some hesitation went for the black option which I'm happy to report is subtle but still striking. As my daughter put it, you look like you're wearing make up all the time without actually looking like you're wearing makeup. I'm taking that as a good sign.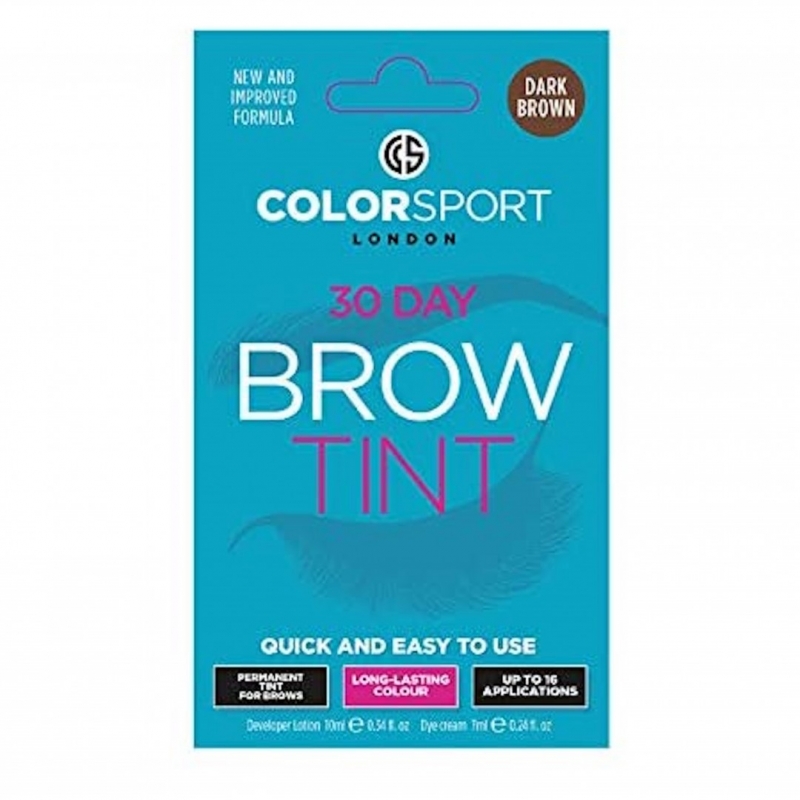 I have to confess, I'm a 'slap it on in the morning and hope it lasts' kind of a gal when it comes to day looks and so I am massively grateful when I find a decent fixing spray. Speaking of which, we have Hydrate and Hold, new from Sculpted by Aimee Connolly. It is ideal for sweaty summer days – perhaps most notably those in which the sun fails to shine but glowers behind greyness making everything feel clammy. Hyaluronic will help keep moisture levels balanced, lemon oil reduces any oiliness and whilst it's not got an SPF and shouldn't be used in place of one, there are antioxidants to help fight any sun damage.
£18, www.boots.com