October is Breast Cancer Awareness Month. We all know someone who has been affected, indeed some of us are that person. The earlier it is detected, the better the chance of making a full recovery. Check your breasts regularly and be alert to any changes; new lumps, areas of thickened skin, dimples or puckering, redness, flakiness or pain around the nipples, discharge, changes in size or shape, or general pain.
If you're over 50, you're probably familiar with the mammogram procedure. You should be receiving regular invitations to attend screenings but on the off chance that you haven't had one (or haven't taken up the offer) we thought it would be useful to explain the procedure.
Before you go, think about what you want to wear. For most of us, a bra and top which is easy to slip on and off will make things easier. While you are with the mammographer, you will be undressed from the waist up. You might be more comfortable wearing trousers or a skirt, rather than a dress which will have to be removed.
Skip deodorant and talc before your appointment. They can potentially show up and confuse matters in your readings.

If you have implants, make sure the mammographer is aware.

You'll be given a health questionnaire to fill in before the examination starts.

Once you are in the room, you will be guided at each step by the mammographer. She will angle you toward the machine and position your breasts so that the best possible images can be captured.

There will be one taken of each breast from two different angles: top to bottom and side to side. In all, four x-rays are taken. It may feel awkward if you are asked to position your hands or body in a manner which doesn't feel comfortable or natural but you're only spending a few seconds in any given position.

The breast is compressed between two plastic plates. It isn't comfortable, but it is over very quickly.

Results will come to both you and your GP. In the vast majority of cases no further action is required, and best advice is to keep checking during the three years you will wait until your next appointment. If you do spot any abnormality, make an appointment with your doctor straight away, even if you had your mammogram recently.

If you are asked to come back for further assessment, it doesn't necessarily mean cancer has been detected. It may simply be that more tests are needed or, rarely, that there was a technical issue on the day of your examination.
Dr Linda de Caestecker is a public health doctor and visiting Professor at the University of Glasgow. She trained as an obstetrician and gynaecologist before moving into public health due to her strong interest in prevention and population health. She worked as the Director of Public Health in the West of Scotland for 15 years and now works as a Consultant Adviser to Goldster, to the Why Not Trust and Scottish Government. She states: "Our risk of breast cancer increases with age and while we cannot influence how old we are, there are some simple things we can do to reduce the risk of breast cancer:
Take up the NHS offer of three-yearly breast screening when you are invited (between ages of 50 and 70).

Notice of any changes in your breasts, colour, shape, lumps or lumpiness and quickly seek help if there any changes or you think there is an abnormality.

Know your family history - ask both sides of your family.

Being more physically active doesn't just reduce your risk of breast cancer but also increases your chance of recovery if you do get it so stay or become active in walking, exercise classes or whatever you most enjoy. (Editor's note: Breast Cancer UK say you can reduce your risk by 20% by being physically active. See

breastcanceruk.org.uk

for details of their 30-day challenge. Raise money for research and increase your own fitness over the course of October).

Maintain a healthy weight or lose weight if required. Again this reduces your risk and your outcome if you have breast cancer.

Manage your alcohol intake at a healthy level.
There are plenty of sites online which are packed with factual information, and reassuring advice.
We like:
goldster.co.uk, a digital platform for health, living and aging
nationalbreastcancer.org, plenty of free resources
breastcancernow.org, a lot of useful information
againstbreastcancer.org.uk are an Abingdon-based charity working to find a vaccine against breast cancer. They run fundraising events throughout the year
Wellbeing Matters
Don't neglect your wellbeing. It may feel superficial, but if you can show yourself some care, it may make you feel better if you are waiting for, or in, treatment. The gorgeous, sustainable beauty brand, Voya Organic Beauty (voya.ie) has launched their Cancer Wellness Programme as part of their excellent beauty therapist training. Their superlative products are available online and at The Old Dairy Retreat in Oxfordshire (theolddairyretreat.co.uk) you will find a comprehensive programme of treatments by expert therapists; Oncology+. Designed for those living with or recovering from cancer, massages, facials and more are on offer at a reduced rate, and the therapeutic benefits can have an enormously positive effect on wellbeing. They use a full range of Voya products.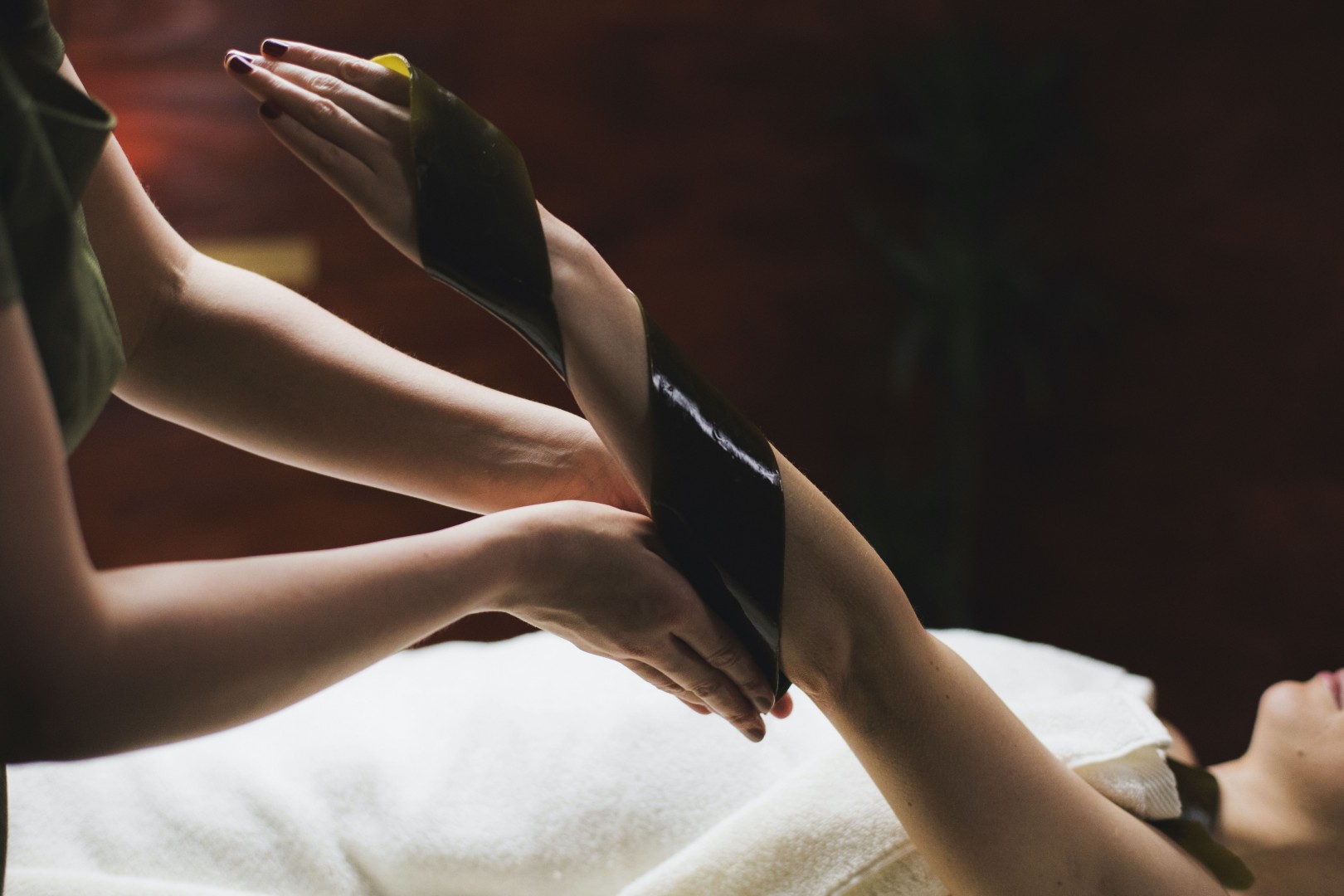 Other companies we like include Jennifer Young (beautydespitecancer.co.uk), whose range is also used at The Old Diary. Natural beauty and wellbeing products developed by founder, Jennifer, who was a microbiologist and member of the Royal Society of Medicine before deciding to focus on developing her own range. Also, worth searching up, Look Good Feel Better (lookgoodfeelbetter.co.uk) who offer wellbeing workshops and classes for men, women and young adults and include information and support on Styling for Confidence, Hair Loss, Scalp Care and New Growth and Skincare and Makeup.